Among the hundreds of runners who entered the 45th annual Kenosha YMCA Firecracker Run on Sunday morning (July 2) in and around Library Park, there were undoubtedly many inspirational stories.
But if you could pick just two, the stories of Orlando Nolan and Judy Malek would be great choices for some inspiration.
Despite the cool, rainy conditions in downtown Kenosha on Sunday morning, the smiles of Nolan and Malek were indicative of the celebratory mood surrounding this year's Firecracker Run, which included a 1-mile "fun run" and a timed 5-kilometer race.
For Nolan, an active member of the U.S. Army who competed in the 5K race, the Firecracker Run was a chance to get in one more activity during a 16-day trip home before he has to return to base. Later this summer, Nolan, 25, said he will be deployed overseas – he could not say where – and he was scheduled to fly back to his base on Sunday evening.
But first, Nolan – a 2015 Bradford High School graduate – had time to compete in the Firecracker Run. And he did quite well, placing 29th overall in the 5K with a time of 21 minutes, 15 seconds.
"I'm just all about challenging yourself," Nolan said when asked why he decided to compete in a 5K just hours before flying back to his Army base. "No matter the circumstance, no matter how hard it seems, you should always get out there and challenge yourself. No matter what timeline you're on, you've got to get after it.
"… I'm only able to come back (to Kenosha) one time out of the year, two times out of the year, max. To be able to set an example for the little ones – I've got a little brother – just letting them know competition is everything. You've got to compete."
And then there was Malek, a Pleasant Prairie resident who may not have been able to actually race on Sunday morning but whose journey through the course probably required overcoming more challenges than anyone else.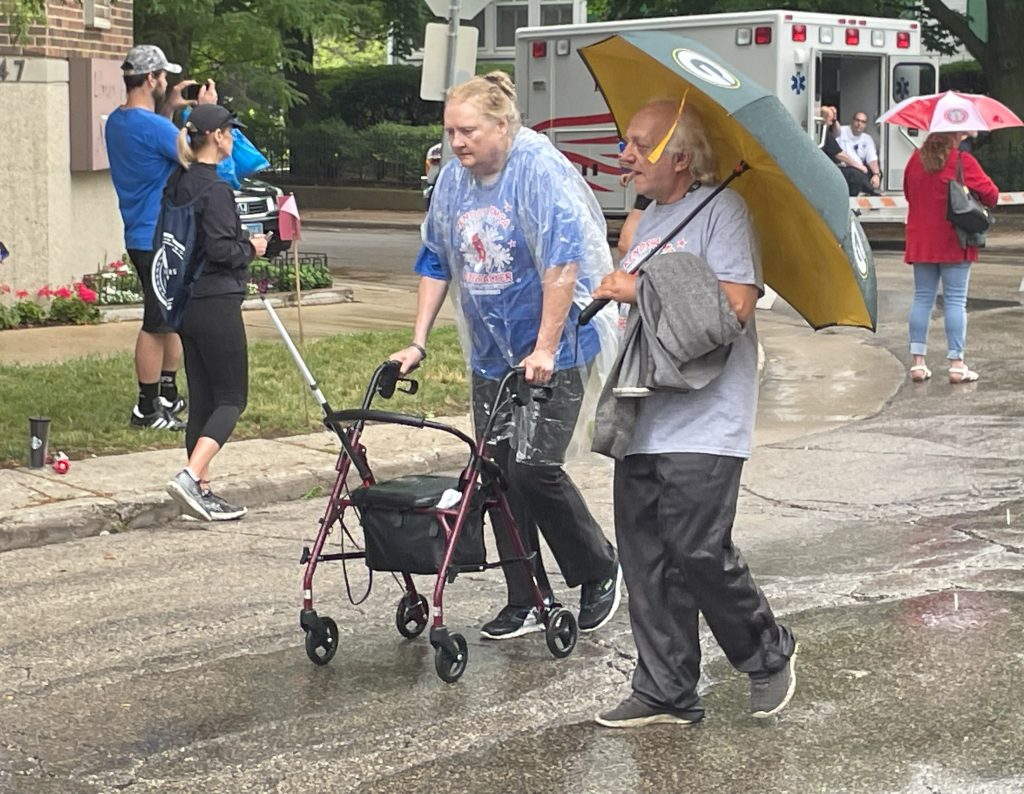 Malek, 70, participated in the 1-mile "fun run," despite being blind and having multiple sclerosis. Using a walker and with assistance from her friend and guide, John Salerno, Malek completed her mile walk, crossing the finish line with a huge smile on her face.
Malek said her daughters are active runners, so she wanted to do whatever she could to be active, too.
"It's all about the journey," Malek said. "… My oldest daughter started running teams in Oklahoma and Arlington, Texas. (My daughters) are very active, and I wanted to be active like they are. It's all about the journey. I want to keep as active as I can with my MS."
"… It's your ability. Don't worry about trying to beat 'em. Just join 'em."
Great turnout
Yes, the weather wasn't great Sunday morning, but the Firecracker Run garnered plenty of participants. The timed 5K had 366 runners, with plenty more participating in the untimed 1-mile "fun run."
YMCA Senior Director Tenille Thornton said the weather may have hurt last-chance registration – which was for two days this year, longer than in the past – but she was still happy with the turnout. The numbers continue to show an upward trend since the disruption caused by the pandemic.
"We had more than last year," Thornton said. "To me, that's a win. I just want to keep moving in the right direction.
"… It's awesome. We're very proud to be in our 45th year of being able to hold this event. The fact that it brings everybody together and celebrates the Fourth at the same time, and highlights the YMCA and everything we do for the community, it's just a great event."
Thornton also said there's plenty going on at the Kenosha YMCA, 7101 53rd St., all summer. Among other upcoming events and programs, the YMCA will be hosting a Milwaukee Bucks Basketball Camp from July 17-21. All YMCA program information can be found at kenoshaymca.org.
"There's so much going on in the summertime at the Y," Thornton said.
In Sunday's Firecracker Run, Lucas Springstroh, 35, of Fort Atkinson was the top overall finisher in the 5K race for the second year in a row, completing the course in a time of 16:38.
The top female finisher was Indian Trail High School and Academy graduate Payton Scoggin, 19, who placed 21st overall in 20:19. Scoggin now runs collegiately at UW-Whitewater.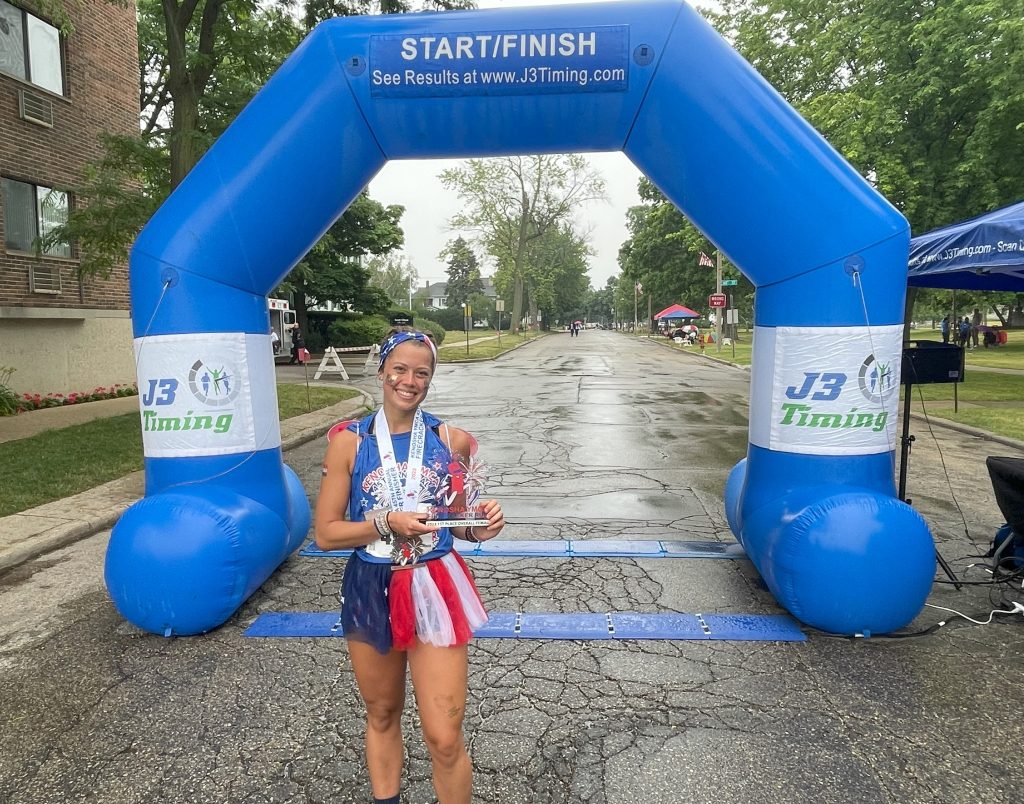 Full results from the 5K race can be found at THIS LINK.