Lisa Menendez entered the Kenosha County Treatment Court program in October 2021, with the goal of conquering her struggles with substance use.
A little less than 20 months later, she emerged with those issues firmly in check, plus an added benefit: She learned how to speak to the past traumas in her life that preceded her more recent problems.
Last week, Menendez, 60, became the latest graduate of the court, an intervention program available to adult defendants who have pleaded guilty to one more crimes related to their severe and persistent mental illness and/or substance use disorder.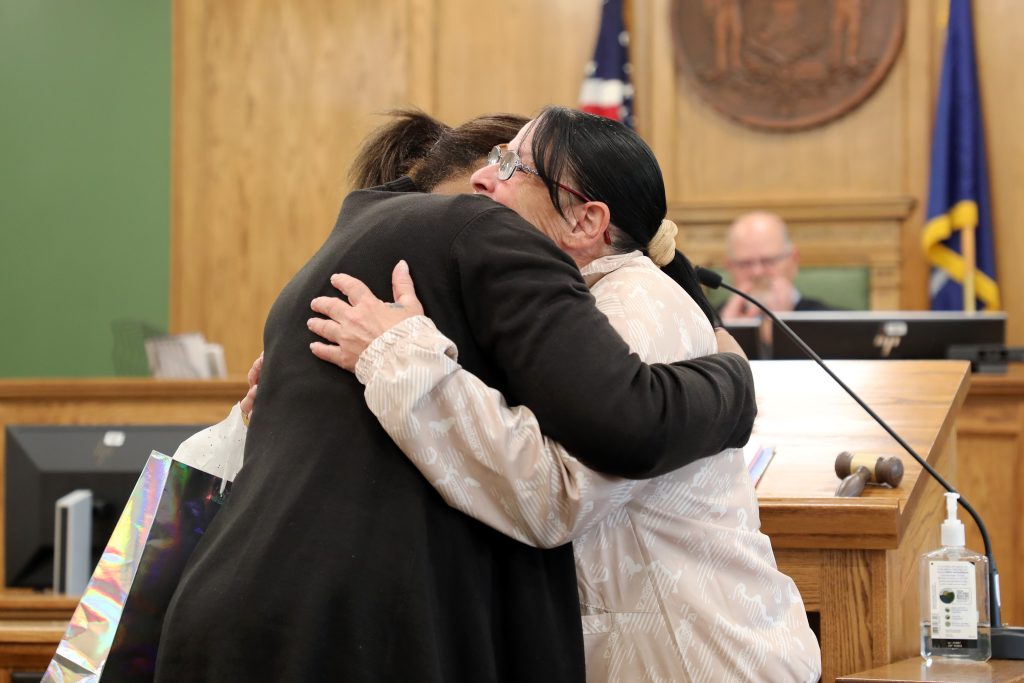 "I'm a lot calmer than I was before," Menendez told a courtroom full of her fellow Treatment Court participants, family and friends, and the intervention staff that supported her along the way. "I was really a very angry person; I had a lot of resentments. Now that stuff doesn't bother me as much."
Since entering the program, Menendez submitted more than 215 substance-free drug test samples. She has now been sober since Nov. 14, 2021.
"The program gave Lisa hope and control over her life in a way that she has never had," said Brian Bynsdorp, Treatment Court coordinator. "She has learned what in her history was in her control and what was not, and importantly, the ability to overcome the obstacles life has in a positive and meaningful way."
In the voluntary program, treatment intervention is administered by the judge and a team of Treatment Court professionals, with the court seeking to provide a programming and supervision that helps to support and maintain a stable life free from alcohol and illegal drugs.
Kenosha County Circuit Judge David Wilk, who presides over the court, said Menendez's efforts had a positive effect not only on herself, but on the entire operation.
"You have been a tremendous asset to other people in the program," Wilk said. "You have made us better at what we do, which is one of the most tremendous things I could say to any participant."
Bynsdorp noted that with the tools Menendez learned from her supports and resources in the program, she is now ready to give back by starting her own groups in the recovery community.
"Other participants see her as an inspiration," Bynsdorp said. "Lisa knows the work is never done, but she also knows how to effectively navigate whatever may come her way. We could not be prouder of her progress and the direction she has chosen."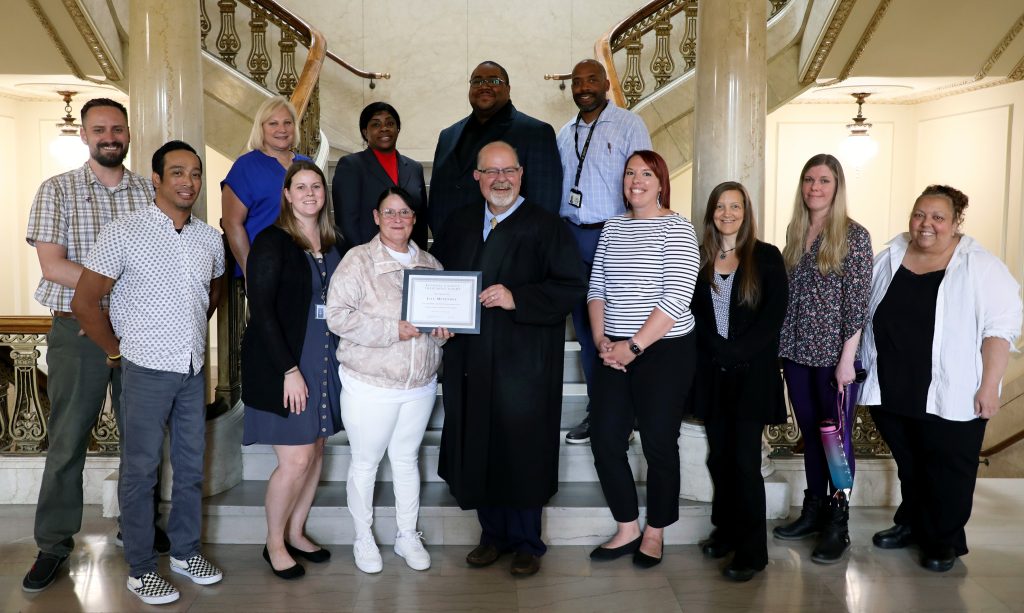 Menendez's niece, Anna Perez, was among the many proud onlookers in the courtroom on her aunt's graduation day.
"I am just so proud of you, the woman you have become," Perez said, fighting back tears. "I'm just so happy to be here today."
To her fellow court participants who are still working toward there commencements, Menendez offered this advice: Don't get overwhelmed with the work you have to do, and just take it one day at a time — at your own pace.
"The program has taught me a lot about how to be honest, how to appreciate things," Menendez said. "I just like being me. The me that I am now."
More information about the Kenosha County Treatment Court, including court contacts, is available by contacting Brian Bynsdorp, Treatment Court Coordinator at Brian.Bynsdorp@kenoshacounty.org or 262-605-6646.