The Restaurant:
Century Pub & Eatery, 5511 6th Ave., is a friendly place where friends meet friends to eat. This downtown pub features a surprisingly diverse menu at wildly economical prices. .
The Featured Dish:
Drag Brunch — An all-you-can-eat buffet filled with hearty homemade breakfast and lunch items and supported by some of the best entertainers in the area.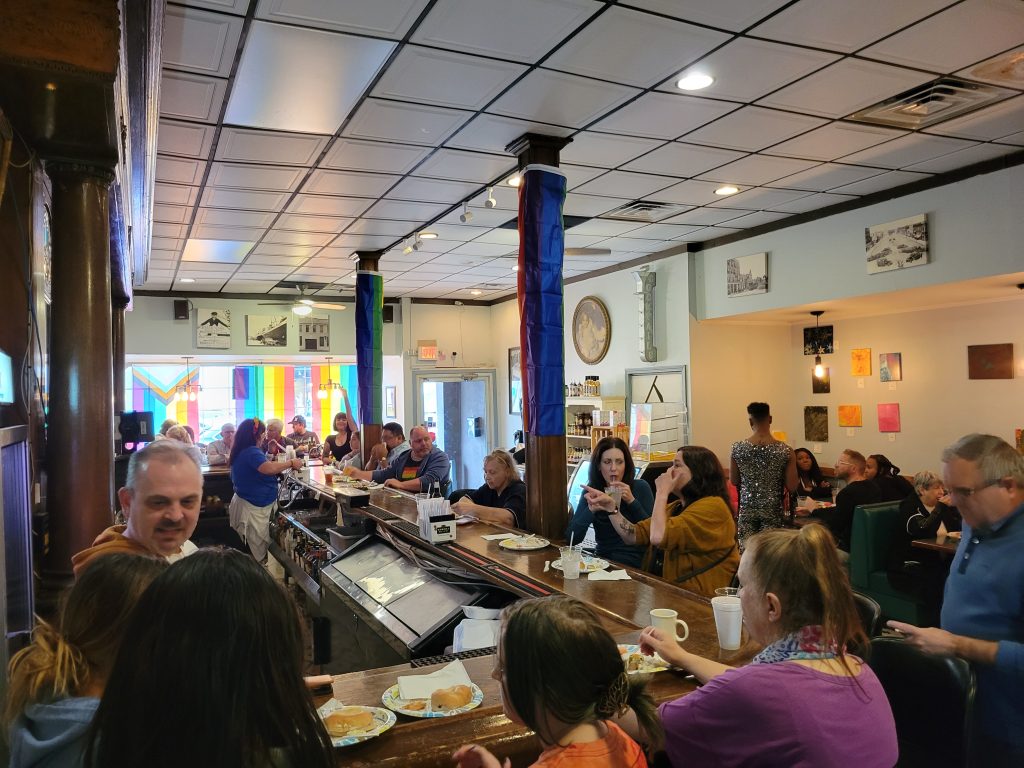 The Flavor and The Story:
Century Pub & Eatery is a hidden gem of a classic, no-frills pub in the heart of downtown Kenosha.
Since 2016, this large, double-sided bar has provided a welcoming environment for all supported by a menu with intentionally affordable pricing.
We're talking about $7 full sandwiches and $16 New York strips.
Beyond low prices, the biggest draw to this vintage bar is the engaging and hilarious staff as well as its ability to host large events and entertainment.
When it comes to entertainment, there is one monthly event that you simply won't find anywhere else in the area — Drag Brunch.
One Sunday a month, this generally quiet neighborhood bar is filled to the brim with mountains of food, excited guests, and electric entertainers.
Let's start with the food.
For only $12 (including entertainment) you will be given access to an amazing amount of homemade food, including roasted ham, scrambled eggs, sausages & kraut as well as bagels, cocktail shrimp, and even some sushi.
Want a second or third plate? No problem. This is about as "judgment free" as an environment can get. 
After you've eaten your fill, grab a drink and some singles to tip as the show begins.
This small show in a stageless venue attracts talent from all over Wisconsin, Illinois, and beyond, and they bring big energy to this small venue.
The show is MC'd by Kenosha's own hostess with the mostest, Na Tasha, who brings an unmatchable energy and keeps the crowd engaged and excited throughout the entire show.
Crowd excitement is important to maintain the one rule of Drag Brunch which is, "If you're boring, the show will be boring."
The entertainers feed off crowd energy and the attendees at Century usually ensure that energy stays at a maximum all afternoon.
Drag Brunch is usually hosted on the first Sunday of the month. Details can be found on the Century Pub Facebook page.
A warning: All are welcome, but jokes and performances can contain profanity and are intended for a mature audience.
Reservations are highly encouraged if you would like seating by calling 262-764-6501.