Growing up a little south of the border in Des Plaines, Ill., Dr. Rupal Clair admitted she developed a fictionalized — and humorous — idea of what Wisconsin was like, including Kenosha.
"Absolutely not," Clair said with a big laugh when asked if, while growing up in Des Plaines, she knew much about everything Kenosha had to offer.
"… I judged Wisconsin as how they portrayed it on 'That '70s Show.' So Kenosha was farms and fields. I didn't know anything about it."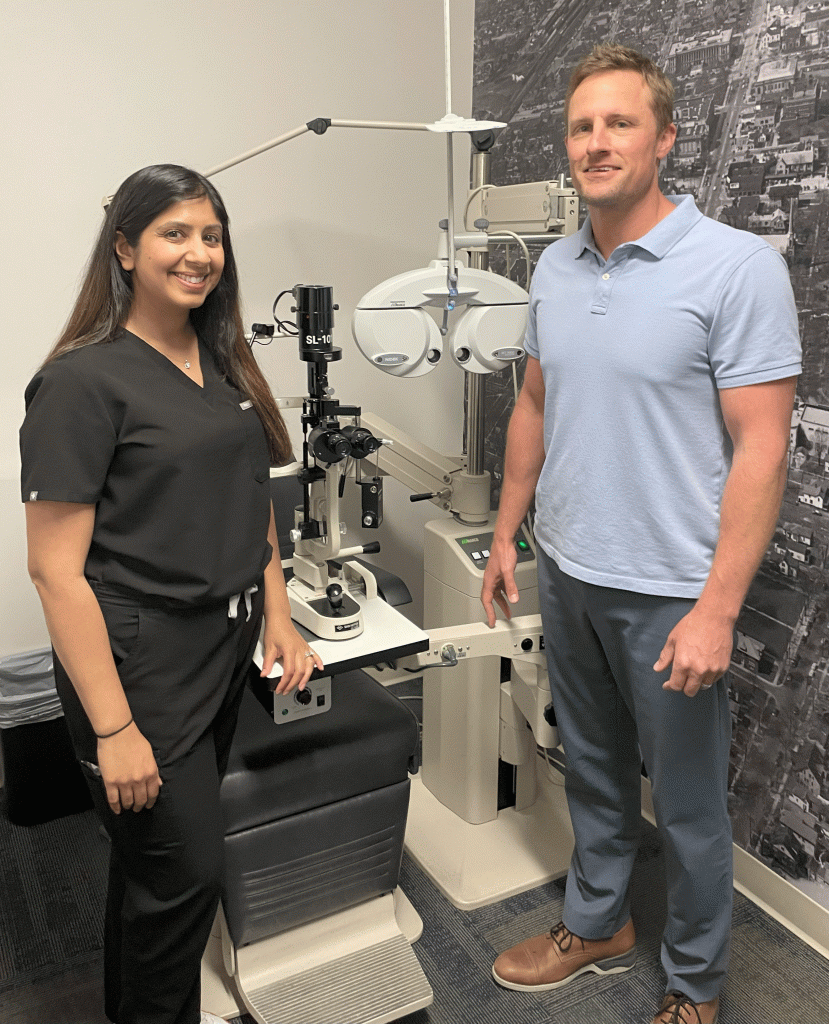 Well, now she knows plenty about it. In fact, Dr. Clair now proudly calls Kenosha — which actually does have plenty of great farms and fields as part of its many features — home.
Dr. Clair, an optometrist and now the newest doctor at Emer Eye Care, moved to Kenosha with her husband, Dr. Ross Clair — also an optometrist — in 2014 after both had been practicing in the area for several years and Rupal had become pregnant with their first child. They have expanded their family since, which now includes two sons, Kian (8) and Ayan (6), and a daughter, Sahana (3).
And though nobody can ever predict the future, the Clairs are not planning to leave Kenosha.
"Absolutely," Rupal said when asked if she considers her family "official Kenoshans" at this point.
Especially now, since Dr. Clair has joined up with a longtime, family-run practice in Emer Eye Care, a perfect example of the top-end personalized service you get from professionals who also live in the community and are passionate about its people.
Dr. Clair joined Emer Eye Care in March, making her the first non-Emer to join the practice. It's just another big step in the growth of the longtime optometry practice, which Dr. Ben Emer purchased from his father, Dr. Peter Emer, in 2017. The elder Emer founded the practice in 1984.
In 2021, the father-son duo moved from their location on 75th Street to a much larger, beautiful new location at 6300 76th St., Suite 100 (read more about the new office at Kenosha.com via THIS LINK).
Now, by hiring Dr. Rupal Clair — who has been named this week's Kenosha.com Kenoshan of the Week — Emer Eye Care just continues to flourish and prosper.
"It's huge," Dr. Ben Emer said of his newest hire in an interview last week at Emer Eye Care. "It's the first doctor who isn't an Emer, which is pretty crazy. She's been absolutely fantastic.
"The more people that we can serve with the best eye care possible, the better. We're staying busy, and she brings along just full medical eye care with a lot of experience. She's been great."
Passion for optometry
Dr. Clair — whose maiden last name is Doshi — is a first-generation Indian American, as her parents emigrated to the United States from India in the early-1980s, eventually settling in Des Plaines.
Clair attended high school at Maine East in Park Ridge, Ill., a school whose notable alumni include Harrison Ford and Hillary Clinton. While attending Maine East, Clair joined a program in which she helped out at the hospital across the street, Lutheran General in Park Ridge.
That gave Clair her first experience working with patients.
"I went there and worked there and pushed patients around," she said. "I was a patient transporter, and I loved that environment. I loved being in the hospital."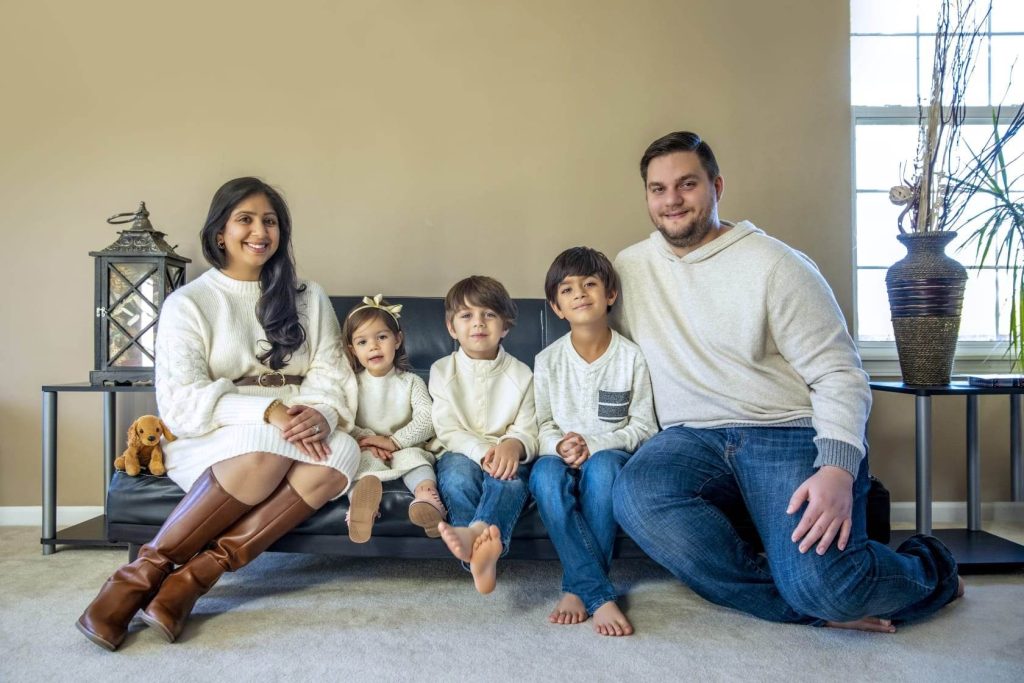 After high school, Clair attended DePaul University in Chicago, where she started her undergraduate work as a business major. However, she wasn't particularly fond of that major, and with the experience of helping patients at a hospital fresh on her resume, Clair switched to majoring in biology after two years at DePaul, with the intent of going into the medical field.
After completing her undergraduate degree at DePaul, Clair shadowed jobs in various medical professions while deciding where to attend medical school. One of those professions was optometry, and she took an immediate liking to it.
"I ended up loving optometry," Clair said. "This is one of the places where you can instantly change somebody. You can put a pair of contacts in (a patient) and (they) go from not seeing people to seeing the entire world.
"What other profession can you do that? So it was amazing."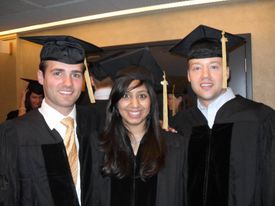 At that time, Clair said, there were only 13 optometry schools in the entire country, so getting into optometry school was very competitive. She applied to schools in Illinois, California and Boston and got into all three. But she chose the one in Boston, the New England College of Optometry.
"I loved Boston," Clair said. "The school there was just so historic."
But a move to the Eastern seaboard also required leaving her home in the Midwest.
"I didn't know a soul in Boston," Clair said. "Luckily, nobody else knew people either, so we all became, 115 of us, really close friends. A few months later, I met an upperclassman named Ross. So we met, we started dating then."
Clair matriculated at the New England College of Optometry in 2006 and graduated in 2010. While in optometry school, she was required to complete internships around the country and picked locations in Miami, Santa Fe, N.M., and a couple in Boston.
All the while, however, she missed home.
"I ended up saying, 'Nothing's like home. I want to go back to the Midwest,'" Clair said. "So I came back to the Midwest, and I took Ross with me. He's from New York, originally."
Coming to Kenosha
For her first job out of optometry school, Dr. Clair was hired by Sam's Club, which features optometry services in three of its locations in the area, Kenosha (3300 Brumback Blvd.), Franklin and the north side of Milwaukee.
Hired by Sam's Club in 2010, Clair rotated between all three locations at first. She then convinced her husband, Ross, to join her at Sam's Club, and they split up the locations between them, which left Rupal working full-time at the Sam's Club in Kenosha.
In that position, Dr. Clair — both Dr. Clairs, actually — began to form great connections in the community.
"I developed lots of relationships with so many families and friends and people who'd refer more patients to me in Kenosha," Rupal said. "So I got to know the community that way."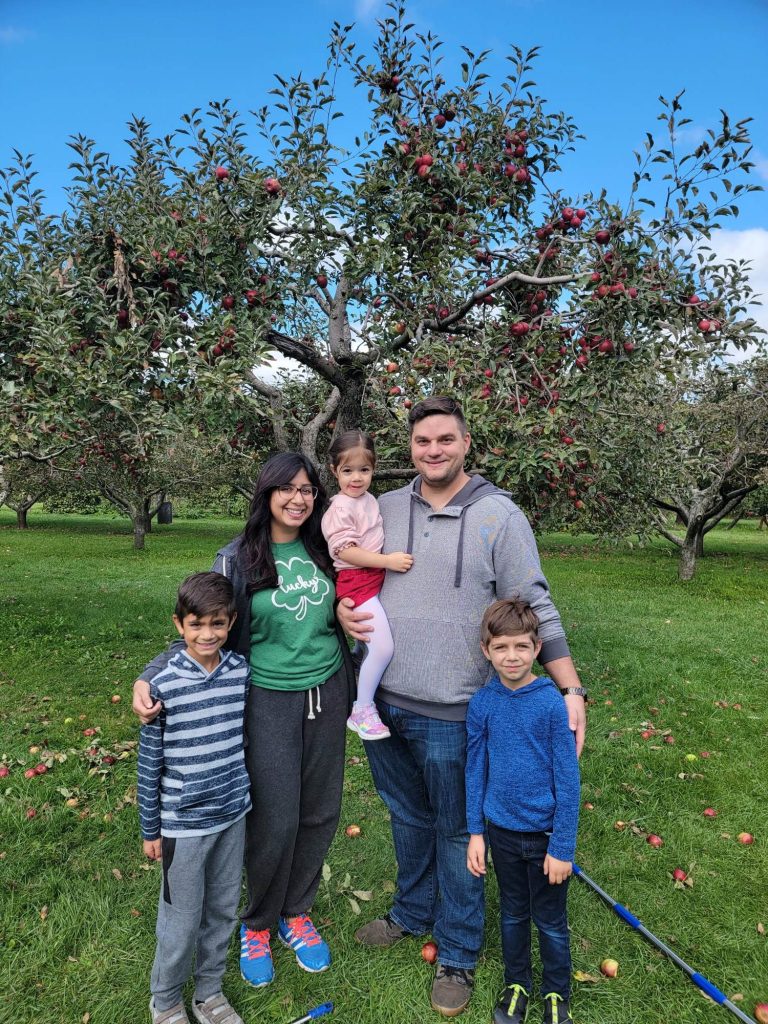 In the meantime, the Clairs were looking for a place to settle their growing family.
After graduating from medical school in 2010 and moving back to the Midwest, Rupal initially moved in again with her parents, who had relocated from Des Plaines to just over the border from Kenosha County in Gurnee.
But with a husband and their first child on the way, the Clairs needed a home of their own. Rupal said she looked around Gurnee, but it was just north of the border where they felt most comfortable.
"It was just so 'homey feeling' in Kenosha," Rupal said. "Everything just felt like a small town, but with big-town resources. And so we got married, I got pregnant with my first child, and my parents weren't too far, so we moved into Kenosha."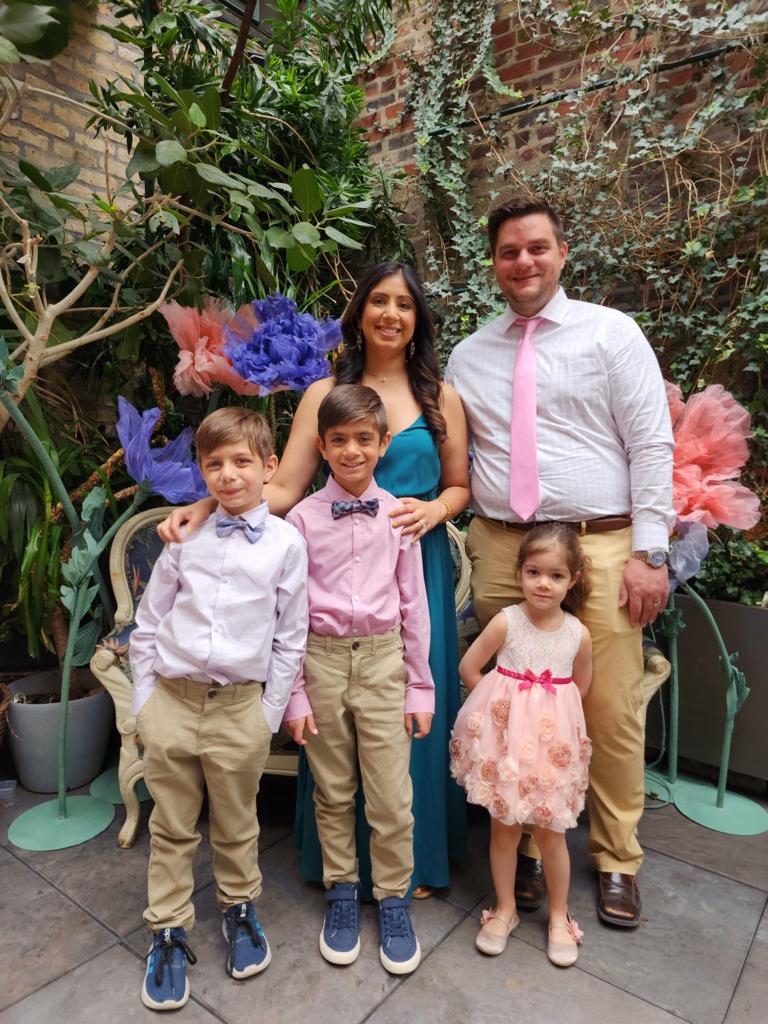 Both Dr. Clairs continued to work at Sam's Club, but in August 2018, Rupal got a chance to work in a different field in the same career, in an ophthalmology clinic in Gurnee. She took that position, commuting from her home in Kenosha to Gurnee, where she practiced medical optometry, focusing on diabetic eye care, cataracts, glaucoma and emergency eye care.
She still got to work with patients during her time with the ophthalmology clinic, but Dr. Clair began to miss the community feeling she developed with patients while practicing in Kenosha.
"Being there for about five years, I said, 'Nothing is like Kenosha. I want to go back there,'" she said.
Joining Emer Eye Care
At this point, it seemed to be almost fate that Dr. Clair would end up joining the team at Emer Eye Care. With the new location opened and his practice growing, Dr. Ben Emer was looking to add a doctor to his staff.
Through a mutual friend, Dr. Ross Clair delivered the news to his wife that Dr. Emer was looking for help. With three young children, Dr. Rupal Clair was looking to cut back her hours some and work closer to home, so she reached out to Dr. Emer.
The optometrists knew each other from practicing and living in the same community, so Dr. Emer was thrilled when Dr. Clair reached out.
"It's so hard for doctors right now to find associates, or anyone to hire, really," Dr. Emer said. "So when (Dr. Clair) contacted our office, I was like, 'Oh my gosh, I know her.' And then she came in and we talked, and I was like, 'This is too good to be true. This is perfect.'
"I couldn't believe it. I was like, 'Are you kidding me?'"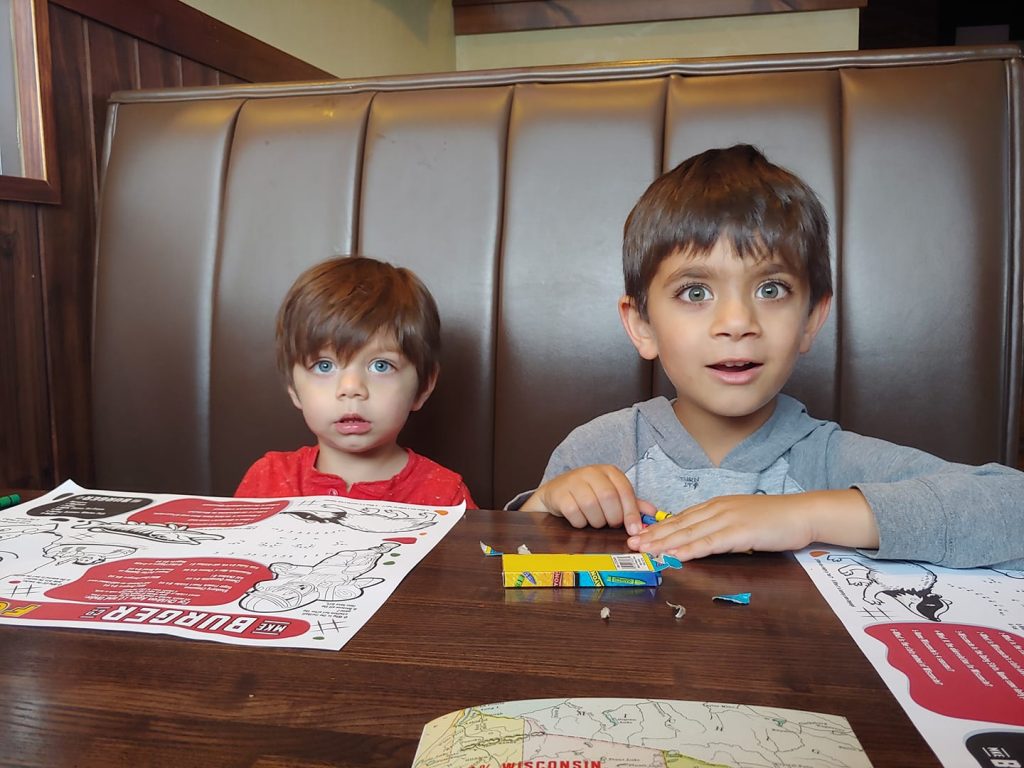 With her personalized approach to eye care, Dr. Clair's philosophy fits in perfectly with Dr. Emer's. It's not just about getting patients in and out. It's about getting to know them and listening to what they want.
"Not get them in and get them out," Dr. Emer said. "That's one thing that we really pride ourselves on here, is we don't want to rush our patients. We're focused on just getting to know the patient as a person and giving them the best care possible."
Added Dr. Clair, who currently works three days a week at Emer Eye Care: "The personality that Ben has, I feel like I also have, where I want to talk to patients. I want to get to know them."
Dr. Clair is passionate about her profession and enthusiastically communicates with her patients, actively involving them in their eye care decisions. She's not a doctor who thinks her expertise is too advanced for her patients. She aims to educate her patients and share as much as possible with them.
"I love talking to patients," Dr. Clair said. "I never assume what the patient wants. So I always start talking. I answer any of their questions. I want to make sure the patient is extremely comfortable before they leave, knowing everything they possibly want to know or need to know about their eye health before they leave.
"I even tell them, 'If you go home and have any questions, please call, and we can talk more about it.'"
There is, Dr. Clair emphasizes, much more to an eye exam than eye charts and glasses. Yes, checking and improving a patient's vision is at the core of optometry, but there is so much more that can be revealed about a patient's overall health during an eye exam. At Emer Eye Care, Dr. Clair also continues to practice the medical optometry she practiced at her previous position in Gurnee.
"So many things can be detected from an eye exam, from diabetes to MS (multiple sclerosis) to cataracts and glaucoma, macular issues," Dr. Clair said. "We have equipment now that I can show you what's wrong, so you can be able to see and we can track progress. I think that's incredible."
And the sparkling new office that's now home to Emer Eye Care offers a first-class patient experience. Combine that with the practice's emphasis on family and community, and you can't get better eye care anywhere.
"State-of-the-art equipment, high-tech, but just small-town, family feeling," Dr. Clair said. "Everybody knows everybody. They come in, we help them out. If somebody comes in with a problem, they call that morning, we can get them right in to help them out. Even on the weekends, we have hours."
In fact, as Dr. Clair and Dr. Emer both emphasized, living in the community helps them get to know patients even more than a doctor who may have the same expertise but comes in from outside the community. Both Dr. Clairs work in and around Kenosha, as Dr. Ross Clair took a position with Aurora in October 2022 and now practices optometry at the locations in Kenosha and Caledonia.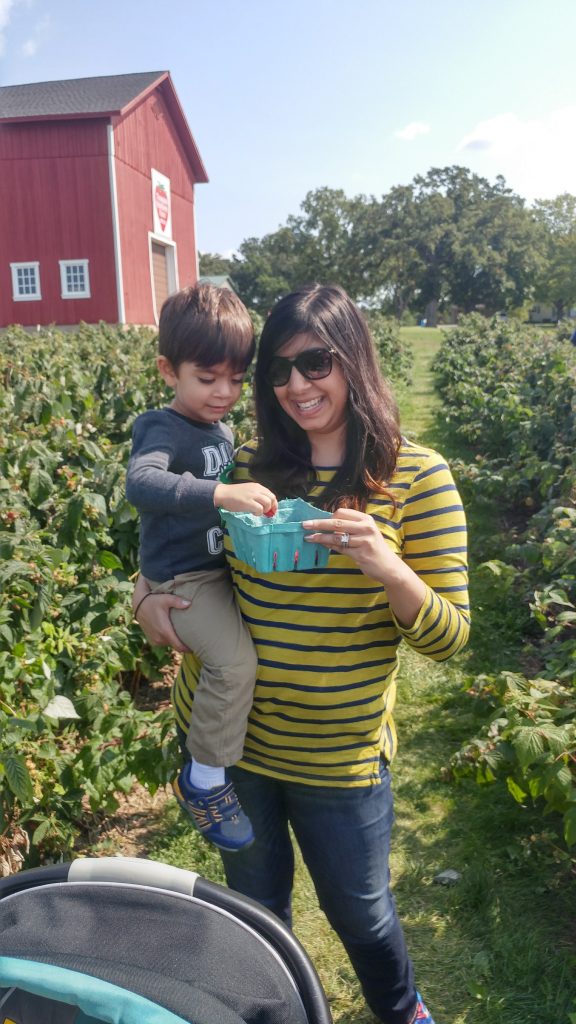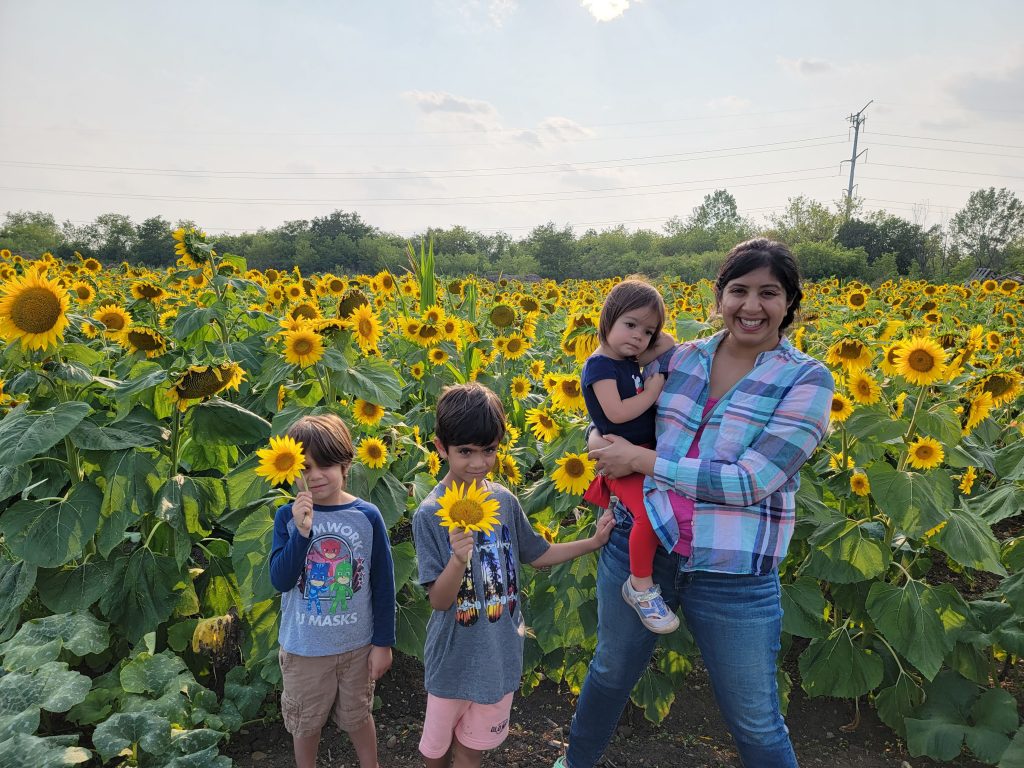 "It's huge, because you can find any little commonality if you've never even met the person before," said Dr. Emer, who grew up in Kenosha and attended Lance Middle School and Tremper High School, of practicing as a doctor while living in the same community.
"… You can always find common ground and something to talk about. 'Oh, I went to this school, or I live in this part of town. I grew up over here.' It's a lot of fun getting to know the patients. It helps a lot.
"… I've already had quite a few patients who have already mentioned (Dr. Clair), or their kids go to school with (her) kids and everything. That's huge. I think that's something my dad started a long time ago. He's always been out in the community volunteering, and that's something that I would like to build on in the future."
And, as the Clairs have discovered, there's so much to do in Kenosha outside of working.
All three of their children have been born since they moved to Kenosha and are growing up here. The Clairs' two sons attend Roosevelt Elementary School and their daughter attends The Goddard School.
And there's never a shortage of family activities for the Clairs to do in Kenosha County.
"We love to check out new parks," Rupal said. "We were just at Petrifying Springs last weekend, and they had the Biergarten open. The kids were bouncing up and down, we got a couple of pretzels, and then we found little playgrounds.
"We love to go west of the I, to like Paddock Lake and Silver Lake, and kind of explore there. We love the HarborMarket, all the libraries. We've been to all the libraries. They have activities there."
Of course, the Clairs also love eating at Kenosha's many great restaurants.
"I love the new sushi place, Ono, downtown," Rupal said when asked to identify some of their favorites. "We go to Public, just to catch a couple of beers once in a while. Pizza. Pizza's awesome in Kenosha, all the pizza locations that we go to (she specifically singled out the pizza at Cut Stone Foods).
"… El Serape (for Mexican food)."
Obviously, Dr. Rupal Clair's perspective of Kenosha has changed quite a bit from those caricatured depictions of Wisconsin in "That '70s Show." And now that she's on board with Emer Eye Care, why would she and her family want to live anywhere else?
"It has everything, and Chicago and Milwaukee aren't far, for even bigger cities," Dr. Clair says of making Kenosha home to her family.
"So why would I leave?"
NOTE: To nominate a Kenoshan of the Week, click HERE or email Andrew@Kenosha.com.