A new and larger location for Emer Eye Care will give the longstanding local optometry practice a chance to grow in one place — and will be the next step on a father-son journey together in business.
Dr. Ben Emer and his father, Dr. Peter Emer, began seeing patients on Monday at their renovated building at 6300 76th St., as they close their two smaller locations on Kenosha's south side. The formal grand opening for the space is set for Nov. 3.
The move is a consolidation and an expansion.
The building is about 3,100 square feet, up from less than 2,000 combined at their previous locations at 3612 Roosevelt Road and 2301 75th St. It features four exam rooms — named for iconic locations in Kenosha, with large murals to match — as well as a larger retail section and rooms for vision therapy and a pre-test technician. The move will allow the two doctors to practice out of the same space for the first time in years.
"That's the fun thing about it — you bounce ideas off each other," Dr. Ben said of being in business with his father. "I can ask him, 'What did you do when you have seen patients like this?' I can build off his experience. It's a good marriage of two minds together."
Still, emotions are admittedly "mixed" for Dr. Pete, who is leaving behind the office he called home for nearly 40 years. To say farewell, he met a couple longtime staff members for drinks and story swapping at the empty office on Sunday evening — hours before turning the lights on at their new location.
"Just seeing the empty office almost brought me to tears," Dr. Pete said. "Yet my son has done such a good job, and our name and my family business are going forward. We're going to keep on going. This office is beautiful. He's done it right. He's built the business … unlike some doctors who just close the doors and throw the key away.
"All of these patients of mine for 37 years still have a place to go. The happy part is they are going to be taken care of."
Years in the making
Dr. Pete, a South Milwaukee native, founded Emer Eye Care in 1984 after purchasing the optometric business of Dr. Wayne Bartel. Dr. Ben joined the practice in 2016 after graduating from the Illinois College of Optometry.
The Emers quickly found there wasn't enough room (just 900 square feet or so) for both of them. Looking for more space, the father and son team bought the practice of longtime Kenosha optometrist Dr. Robert Bower in 2017, and his 75th Street office, and they operated out of both locations.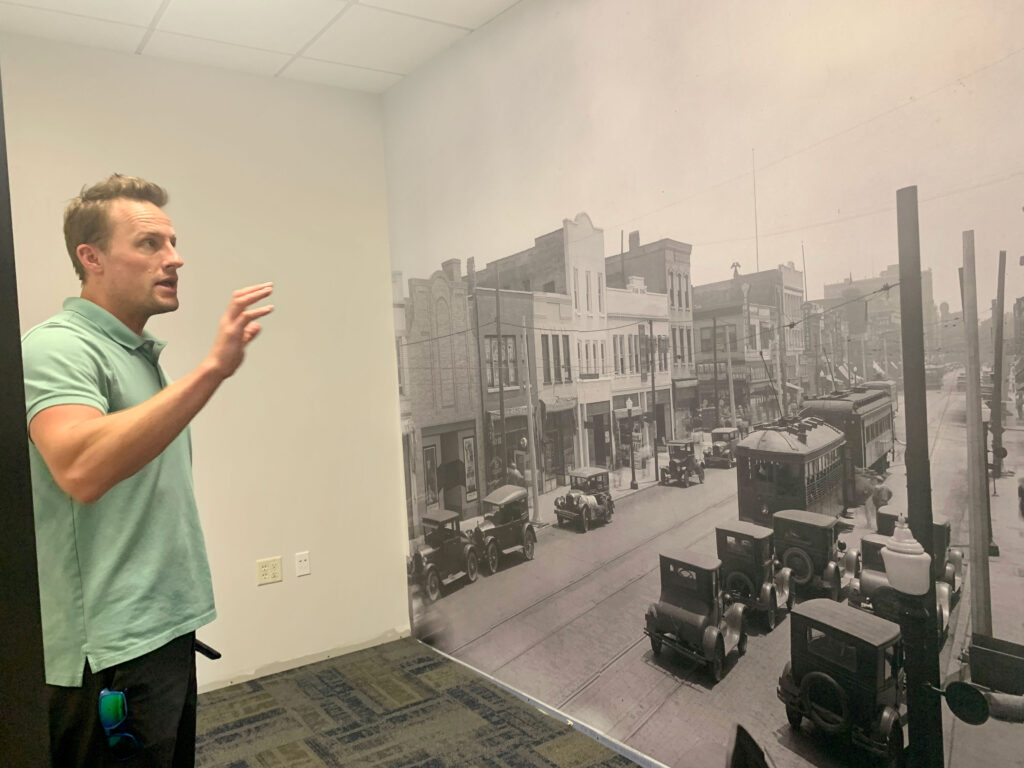 Dr. Ben purchased Emer Eye Care from his father that same year.
While they added the second location — and added Dr. Bower's longtime local patient base and office diagnostic technology — they quickly set on a course to finding a new, single building. The search with Andy Pitts from Pitts Brothers and Associates lasted a couple months, and they considered leasing and buying at a number of locations, focused on the south and west sides of Kenosha.
They settled on the building near the west-side Meijer store, owned by A&O Certified Public Accountants. The accounting firm sold half the building to Emer Eye Care and remains across the wall. Renovations wrapped up over the weekend.
"I always had it in my mind that we needed to move into a bigger building," said Dr. Ben. "We looked at so many different locations. This ended up being perfect. We stay on the south side, but we're a little bit farther west, but not we're way out west.
"We're a little bit more in the action here."
The move will help Emer Eye Care grow its staff of four, as Dr. Ben looks to add a new optician, after they hired a new technician in December. In coming months, Dr. Ben wants to hire a new optometrist.
The move will also enable a bigger investment in technology, including a new retinal camera to diagnose things like irregular corneas that need specialty contact lenses. Emergency eye care will be another focus at the new location.
"I'm going to have that on our sign — we are available 24/7," Dr. Ben said. "Our cell phones are on the answering machine. We have come in in the middle of the night, on a Sunday, whenever. Unless you actually need surgery, then we refer you to an opthamologist, but we treat anything. A lot of patients don't know that."
"It's been my life"
Still, this is about much more than new technology and services. This move is personal for the Emers and their longtime staff.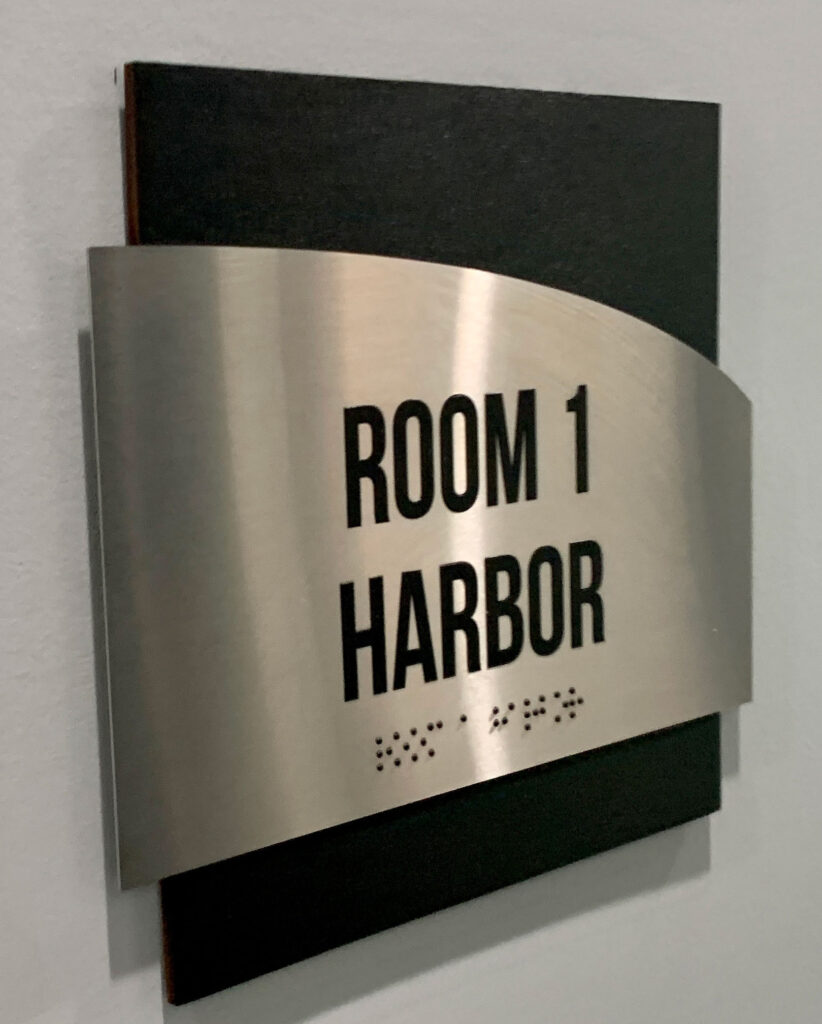 For Dr. Pete, 67, it will help him wind down his career — gradually.
"It's been my life," he said Sunday, before heading to those drinks with his staff. "I'll even work one day a week when I'm 80. I'm looking forward to seeing this business continuing to grow, and I'm glad I can be around to help my son for a while."
Dr. Pete said he took pride in "keeping things simple … low overhead … not getting too fancy." But he's excited to see where the business is going under his son.
Indeed, for Dr. Ben, 38, the move is a chance to take the business to new heights, four years after he acquired it from his father.
"He has been great with the whole transition," Dr. Ben said. "Businesses in general are always evolving with the times, and it definitely takes a lot of patience and empathy. This is the first time someone is coming into his business and saying, 'Hey, I want to change this.' He's been his own boss forever."
From teacher to optometrist
The move is also an evolution of Dr. Ben's career — one that didn't start in optometry.
Raised in Kenosha, Dr. Ben grew up around his father's office, but initially chose a different path — education. After graduating from the University of Wisconsin-Oshkosh, the younger Emer taught third grade at Nash Elementary for a year.
"I liked it, I loved the kids, but there were a lot of days I thought, 'Do I really love this enough to do this forever?'" Dr. Ben said. "I didn't want to glide around in a career I wasn't sure about. Then I started thinking about it a little more — optometry, my dad. I talked to my wife about it, and ever since I decided to apply to optometry school it was something I was just very interested in and enjoyed doing. I enjoy going to work."
He added: "I love sitting with patients, getting to know them, their families, what did they do this summer, what are their hobbies, where do they work. I've only been doing this for five or six years now, and I'm already seeing patients grow — some from high school to college, some retiring from their careers, some 3-year-old who is now like seven or eight. That's really cool, to form that relationship."
Dr. Ben also loves the clinical side of the practice — helping people correct their vision problems. In fact, he is on staff as an optometrist in the eye clinic at the Milwaukee VA Medical Center in Milwaukee, where he conducts exams on Mondays working with the very latest technology and a team of eye care professionals. He has also volunteered in the Dominican Republic for the eye clinic that his father started 10 years ago.
"I just love learning about the eye," he said.
Just like his father.
"My wife always makes fun of me," Dr. Ben said. "She says, 'You're turning into your dad.'"