Kenosha County's newest outdoor entertainment venue — a product from years of fundraising and community support — is set to make its much-anticipated debut.
Kenosha's own Betsy Ade & the Well-Known Strangers will perform a free concert at the official unveiling and ribbon cutting on Thursday, June 8 at the Old Settlers Park band shelter in Paddock Lake.
The event is a kickoff to Kenosha's newest concert series Rhythm on the Lake, presented by Community State Bank. The free, open-air venue showcases a variety of area bands every Thursday from 6 to 8 p.m.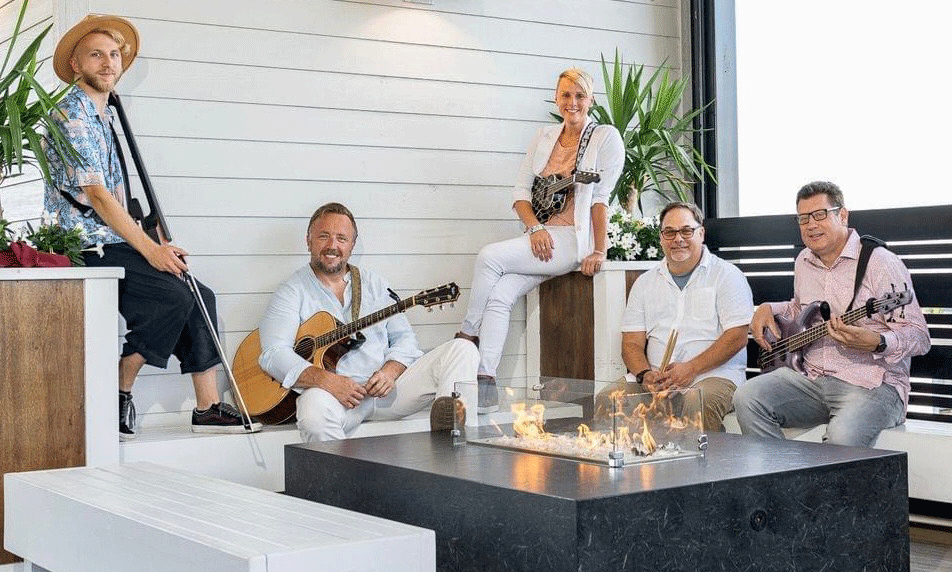 "Excitement is an understatement for what this means, not only to Kenosha County Parks but to the Village of Paddock Lake and western Kenosha County, to have a permanent band shelter like this," Kenosha County Director of Parks Matt Collins said.
The project was funded primarily through volunteer efforts and years of proceeds from the annual Old Settlers Oktoberfest.
"This is over a decade in the making," Collins said. "Without community support and our volunteers, this would never be a reality for Kenosha County Parks. We're extremely grateful."
Rhythm on the Lake takes place from June 15 to Aug. 17.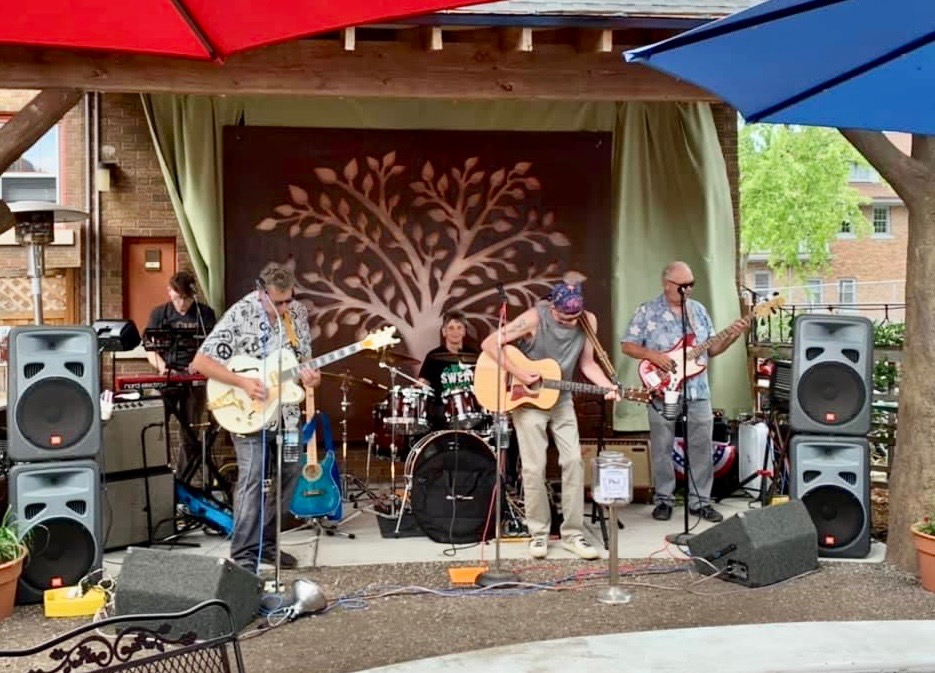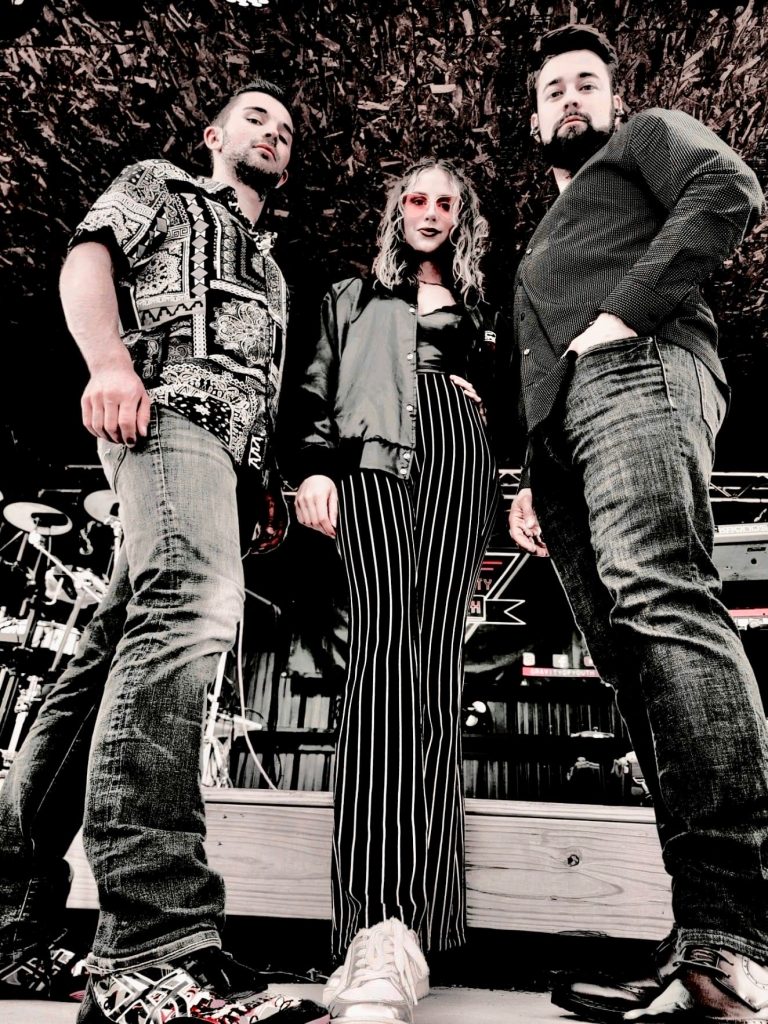 The lineup includes:
June 15 — The Unusual Suspects
June 22 — Gravity of Youth
June 29 — Feed the Dog
July 6 — Hot & Dirty
July 13 — Blues Addiction
July 20 — Disconapse
July 27 — Kat and the Hurricane
Aug. 3 — Yesterday's Children
Aug. 10 — The Flood Brothers Band
Aug. 17 — Kojo
Former Kenosha.com Kenoshan of the Week Betsy Ade breaks in the stage — strategically placed on Paddock Lake's shoreline — before the official start of the weekly concert series.
"We are incredibly excited and honored to play at the grand opening of this beautiful stage," said Ade, who gained national notoriety for her appearance on NBC's "The Voice" in 2019.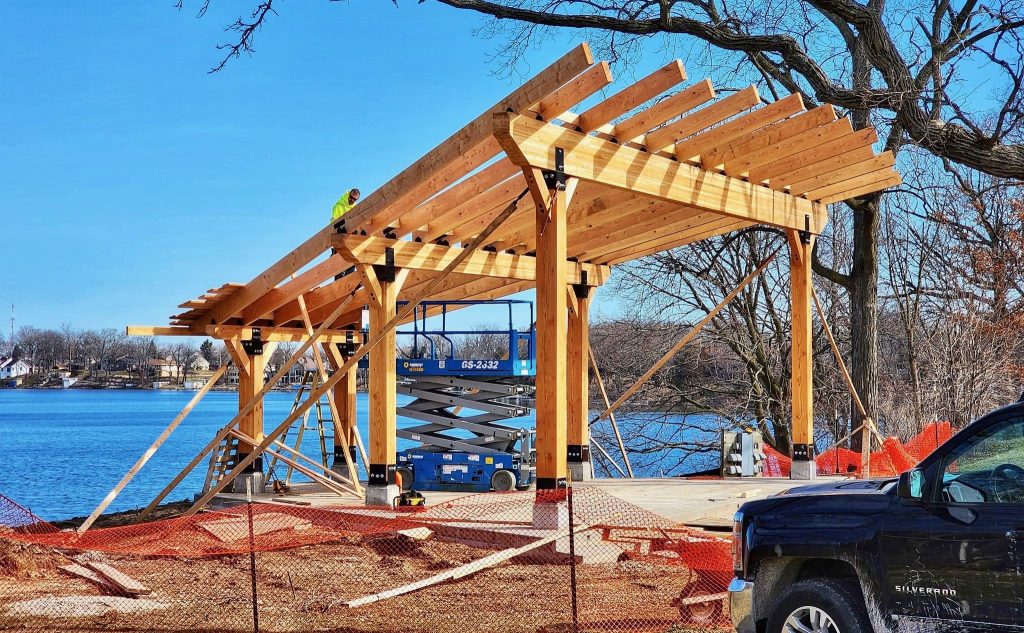 "We always love being a part of a community event that brings groups of people together. I think we need more of that nowadays."
The venue includes a pop-up beer garden featuring alcoholic and non-alcoholic beverages. Visitors are encouraged to bring a chair or blanket.
Collins said extensive planning went into the stage to assure it blended with the park setting.
"We didn't want it to take anything away from the beautiful backdrop of Paddock Lake," Collins said. "To see it from the conceptual renderings to the actual thing, I think we nailed it."