The St. Joseph Catholic Academy baseball program has carved out a long, impressive legacy.
And within that legacy, the Davidson family has left an indelible mark. Now, the Davidsons — and the Lancers, of course — are looking to add another line or two to that resume when the Wisconsin Interscholastic Athletic Association Division 3 baseball playoffs begin next week and conclude with the State Tournament on June 13 and 15 at Fox Cities Stadium in Grand Chute.
The St. Joseph baseball program boasts eight state titles to its resume, four in the now-defunct Wisconsin Independent Schools Athletic Association (1965, 1970, 1977 and 1988) and four in the WIAA (2005, 2006, 2009 and 2021).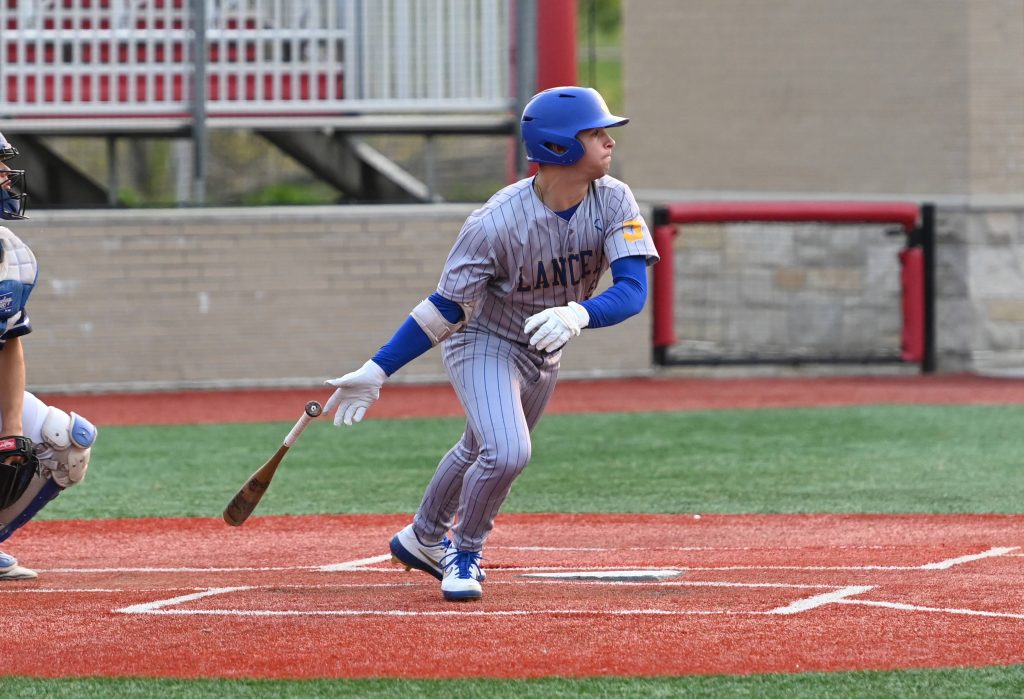 In 2021, Brady Davidson was the Lancers' sophomore No. 3 hitter, while his older brother, Jack, was a senior outfielder and team leader for a St. Joseph squad that finished 25-1 and rolled to the fourth WIAA state title in team history, in the Division 3 field.
Their father, Jed Davidson, was a member of the St. Joseph team that reached back-to-back WISAA State Tournaments in 1991 and 1992, falling to the eventual state champ each time. And Jack and Brady's youngest brother, Patrick, will be a freshman at St. Joseph next year who — naturally — is also a baseball player.
By the time Patrick comes through, then, that'll be four Davidsons since the early 1990s to play for the St. Joseph baseball powerhouse.
"Definitely a lot of pride," Brady Davidson said of being part of that tradition before the Lancers practiced on Wednesday afternoon at the Kenosha Sports Complex.
"And I'm thankful to be able to be in such a successful program."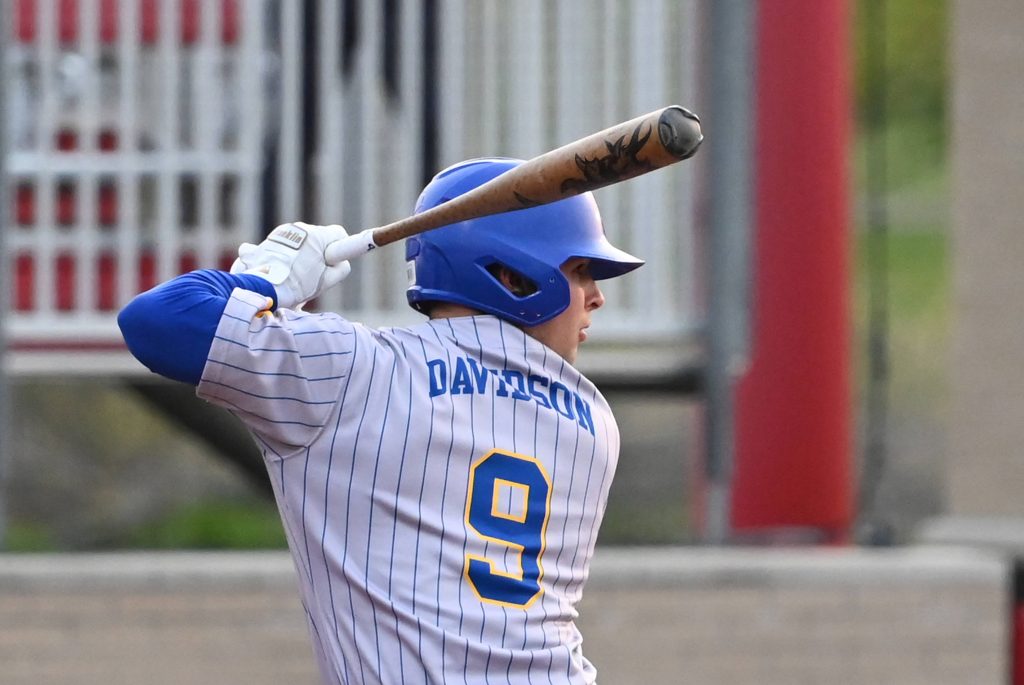 Brady is now in his last weeks with that program and will leave an impressive legacy behind. In three varsity seasons — it would've been four had his freshman season in 2020 not been canceled by the pandemic — Davidson is just one RBI short of 100 for his St. Joseph career and reached 100 career hits against Burlington Catholic Central on May 18.
A two-time first-team All-Metro Classic Conference selection — sure to be a third this season — Davidson is now the Lancers' starting shortstop and is seeking a third trip to the WIAA Division 3 State Tournament in three high school seasons after St. Joseph won the state title in 2021 and reached the state semifinals last season.
As St. Joseph starts its postseason drive next week in search of a ninth state championship, Brady Davidson has been named this week's Kenosha.com High School Athlete of the Week.
Natural baseball player
As you might expect, Brady was on the baseball diamond from a young age.
"Ever since I was a little kid, my dad has — not necessarily pushed — but just always kind of brought me into being around the game all the time," he said. "So he's definitely kind of helped my love for the game, for sure."
Brady played football, too, as a freshman at St. Joseph but broke his arm playing that sport. After that, he decided to stick to baseball.
"I kind of knew coming into high school that I wanted to play (baseball) in college, so I kind of pursued that," Davidson said.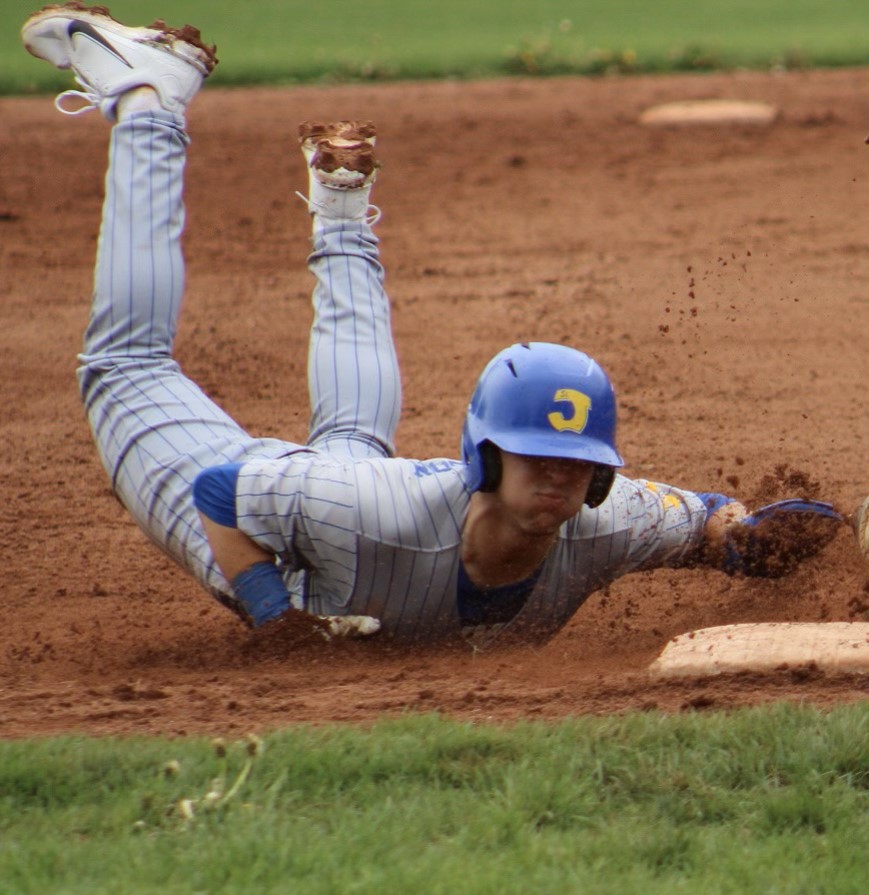 From ages 7-12, Davidson played for the Little Leaguers of Kenosha and then played for the Kenosha Braves after he moved on from Little League and began attending St. Joseph for school.
After two high school seasons, however, Davidson transitioned to playing and working with GRB Academy — based near Madison — during the offseason. He plans to work with GRB again this summer after graduating from St. Joseph.
"I kind of played local my first two years of high school and then wanted to get more serious and start to get recruited more, so I moved over to GRB, and they've been super beneficial in my development," Davidson said.
"… Throughout my career, I can always go back to them and trust them."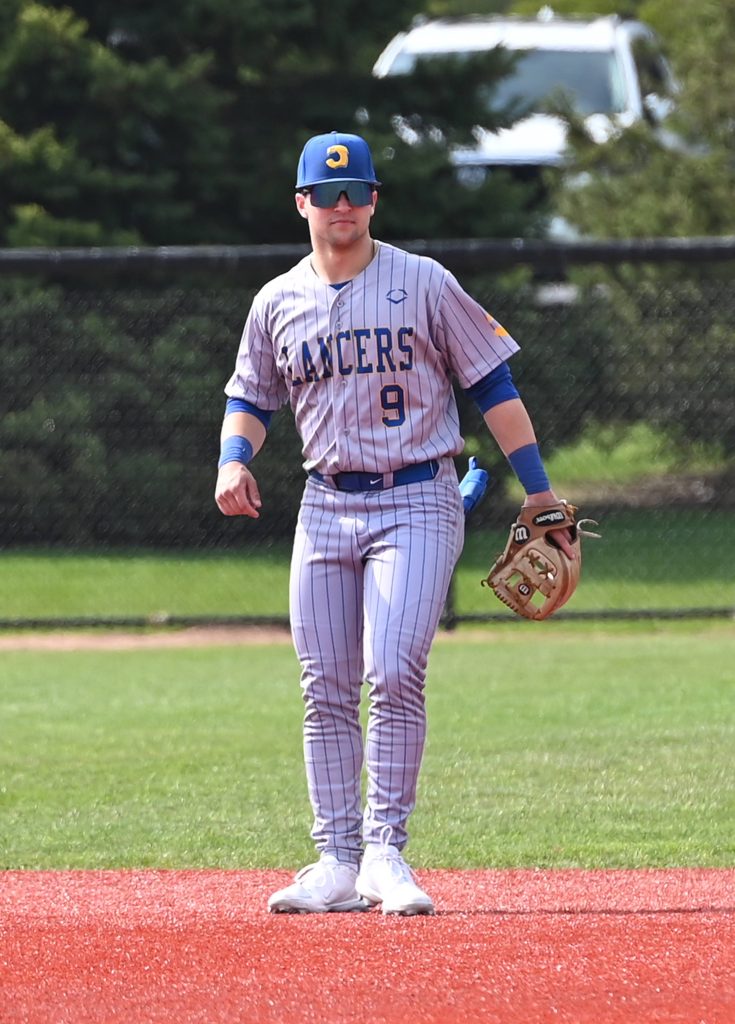 To begin his college baseball career, Davidson has committed to play at Heartland Community College in Normal, Ill. Starting at the two-year junior college level is common for baseball players, who hope to transfer to an NCAA Division I program or be drafted by an MLB organization from their time in juco ball.
Davidson is no exception to those plans.
"Just the opportunity to keep that Division I dream alive," he said. "It's been a dream of mine since I was a little kid, and obviously getting drafted and playing professionally.
"I think that (playing juco ball) just gives me the best chance to develop and to still be able to perform and win a championship at the same time."
A final postseason push
Before heading down to Normal for juco ball, of course, Davidson is hoping to end his St. Joseph career with another run at a state title.
A smooth, left-handed hitter, Davidson has certainly done his part thus far in 2023. Entering Thursday's regular-season finale against Union Grove, Davidson was batting .425 with a .470 on-base percentage, a .663 slugging percentage and a robust 1.133 OPS (on-base plus slugging). He had also totaled 34 hits, eight doubles, a triple, a homer, 28 RBI, 29 runs, 10 stolen bases and just four strikeouts to 12 walks.
Team-wise, 2023 has been a little different for St. Joseph than 2021 and 2022 were. In those seasons, the Lancers went a combined 45-4 and were a No. 1 seed in the WIAA Division 3 playoff bracket both times.
This season, St. Joseph enters the postseason with an 18-6 overall record and received a No. 3 seed in the Division 3 draw. Following a first-round bye, the Lancers will host No. 6 seed Living Word Lutheran in a regional semifinal at 4:30 p.m. on Tuesday (May 30) at Carthage College's Augie Schmidt Field.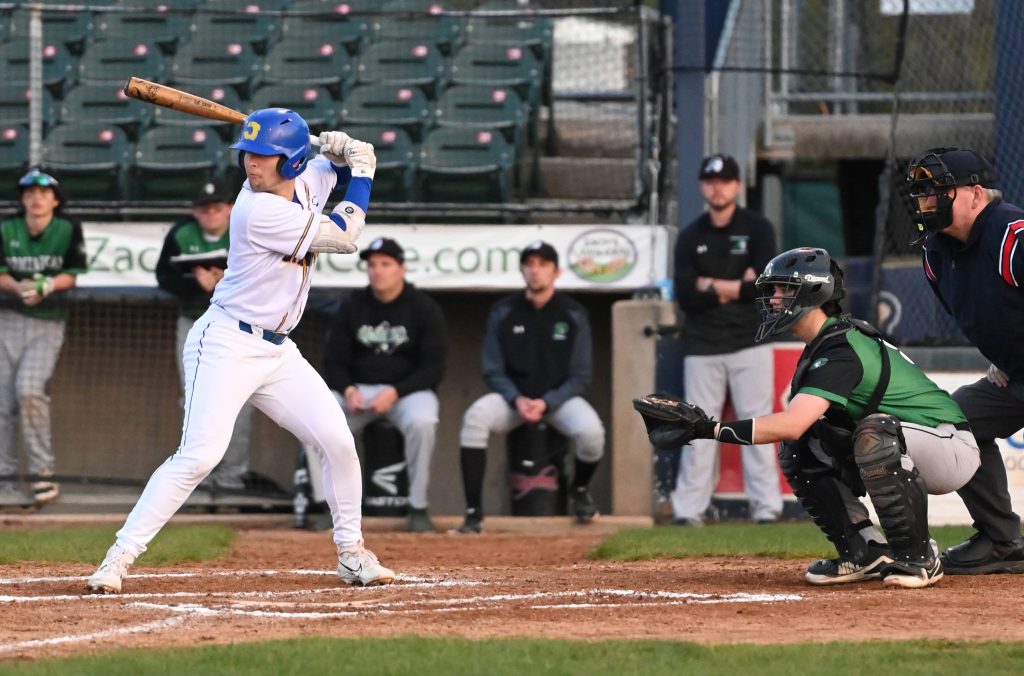 With a win Tuesday, St. Joseph would advance to the regional final on Wednesday (May 31). The sectional doubleheader, with a trip to the State Tournament on the line, is then scheduled for Tuesday, June 6, at Markesan High School.
While St. Joseph had more losses this season than the last two seasons combined and didn't win the Metro Classic title, as it did in 2021 and 2022, the Lancers — ranked No. 9 in Division 3 in the latest WisSports.net state coaches poll — are still very dangerous heading into the postseason.
For one, you just have to give credit to St. Thomas More, which beat St. Joseph twice in late April and finished as the undefeated conference champ at 14-0, two games ahead of the 12-2 Lancers.
Second, St. Joseph — like usual — played a very difficult non-conference schedule that featured a number of Division 1 opponents. That included the regular-season finale Thursday, when the Lancers dropped a tight 11-8 decision to Union Grove, ranked No. 2 in Division 1.
Prior to the loss to Union Grove, St. Joseph had won seven straight and 11 of its last 12, and you can never count out a program with such a great postseason legacy.
Or one with players like Brady Davidson.
"We're definitely confident," he said of the Lancers' attitude going into the postseason. "Obviously, us hitting our stride now with the bats and everything definitely gives us even more confidence.
"Everybody on the team has played in the playoffs, so we're lucky enough to have that experience. So we're ready to go and win some games."
"5 QUESTIONS WITH" BRADY DAVIDSON
Favorite food? "I would have to go with sushi, actually. It's kind of an unpopular one, but I'm a big fan of sushi." … Where do you go for sushi in Kenosha? … "My favorite is Ono, it's downtown. But Honada, too, is always a nice place to go."
Favorite movie? "I would have to go with 'Field of Dreams.'"
Favorite music? "I'm a big Drake fan. A little bit of country, Morgan Wallen, too. I like to mix it up."
Favorite athlete? "Mookie Betts (Los Angeles Dodgers outfielder). He does it all. I'd probably have to go with him."
Where do you see yourself in 5-10 years? "I'll go (to Heartland Community College) for two years, hopefully transfer to some Division I (program). That's the plan. Hopefully, I'll still be playing baseball, just going to ride it out as long as I possibly can." … Do you have a course of study you're looking at for college? … "I'm studying business, majoring in business."