The Restaurant:
Hometown Meats, 4924 60th St., is an old-school deli and butcher shop with fresh product and classic customer service.
The Featured Dish:
Sub #5 — Freshly sliced ham, salami, pepperoni, Colby cheese and provolone on Italian-style bread with lettuce, tomato, onion, mustard and mayo.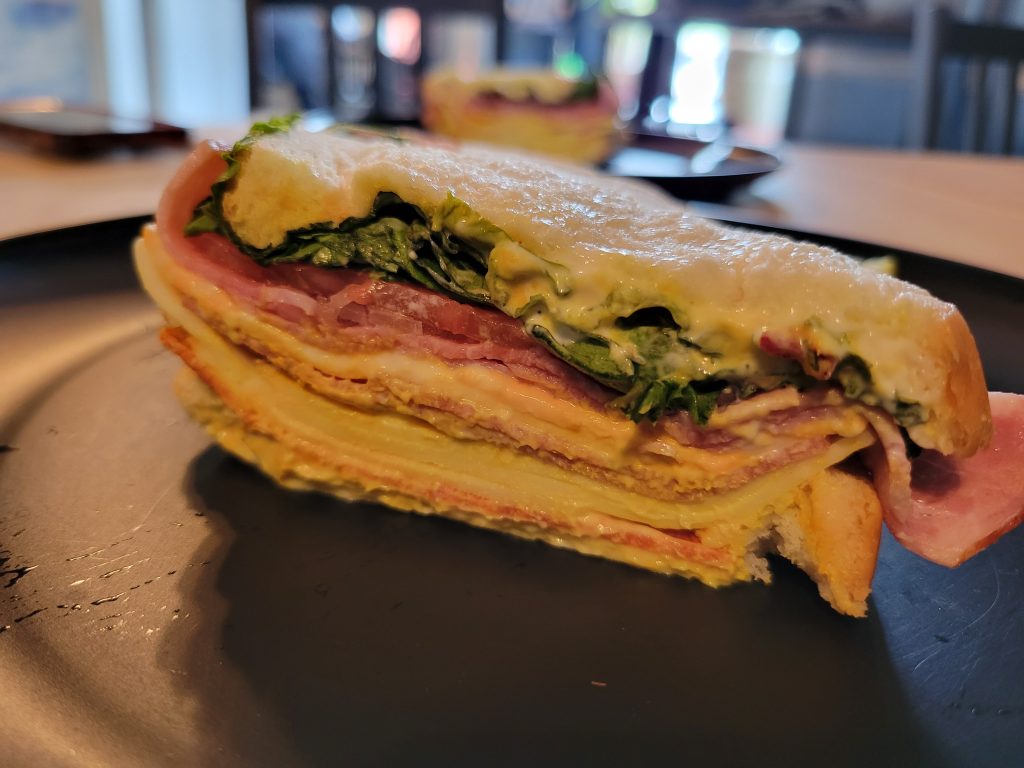 The Flavor and The Story:
Hometown Meats has long been THE name in local meat for as long as I can remember. 
Their friendly and accommodating service instantly demonstrates to any customer why their name is Hometown … it's as "Mister Rogers Neighborhood" as it gets in here. 
I've always known this as the place where we get the best meat for cookouts, exciting meals, and even for our own restaurant, but somehow I never noticed the sandwich line.
While waiting in line to pick up our weekly order of meatball meat, I overheard someone asking for extra mustard and thought, "What the heck would you put mustard on here?"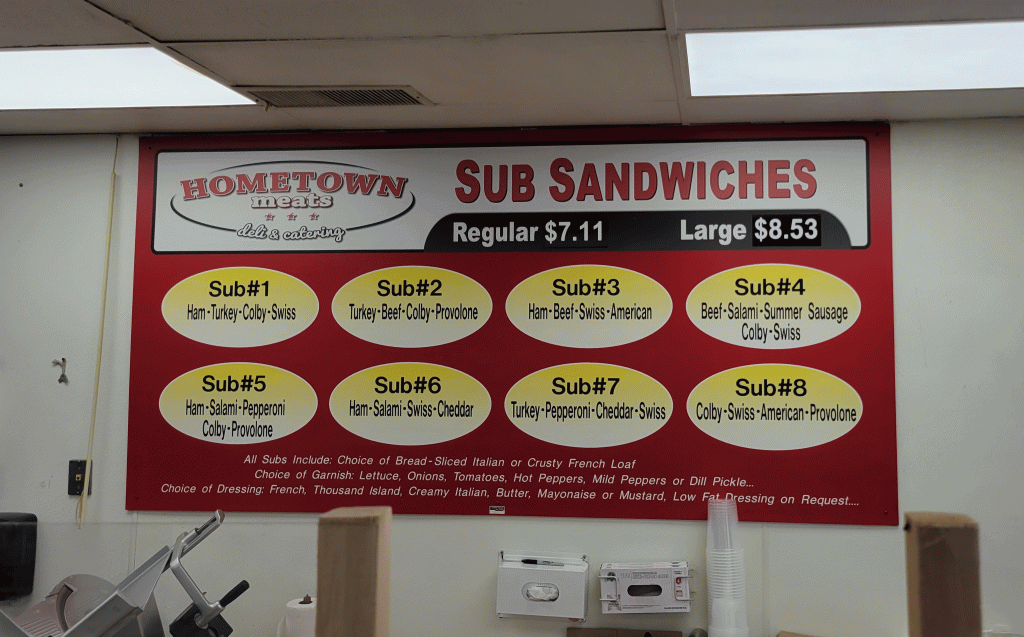 I turned to my right to discover that I had been blindly walking past a beautiful sandwich and salad counter every time I visited. 
Let me tell you, my life has changed.
Kenosha was once home to a plethora of classic deli sandwich locations, including the famous Hungry Head and Mac's Deli, but in more recent years it has been harder and harder to scratch the itch for a simple cold-cut sandwich. 
I can't believe I missed this counter so many times, and I'm so glad I found it.
The plastic wrapped with a pickle sandwich was exactly what I have been missing from my life.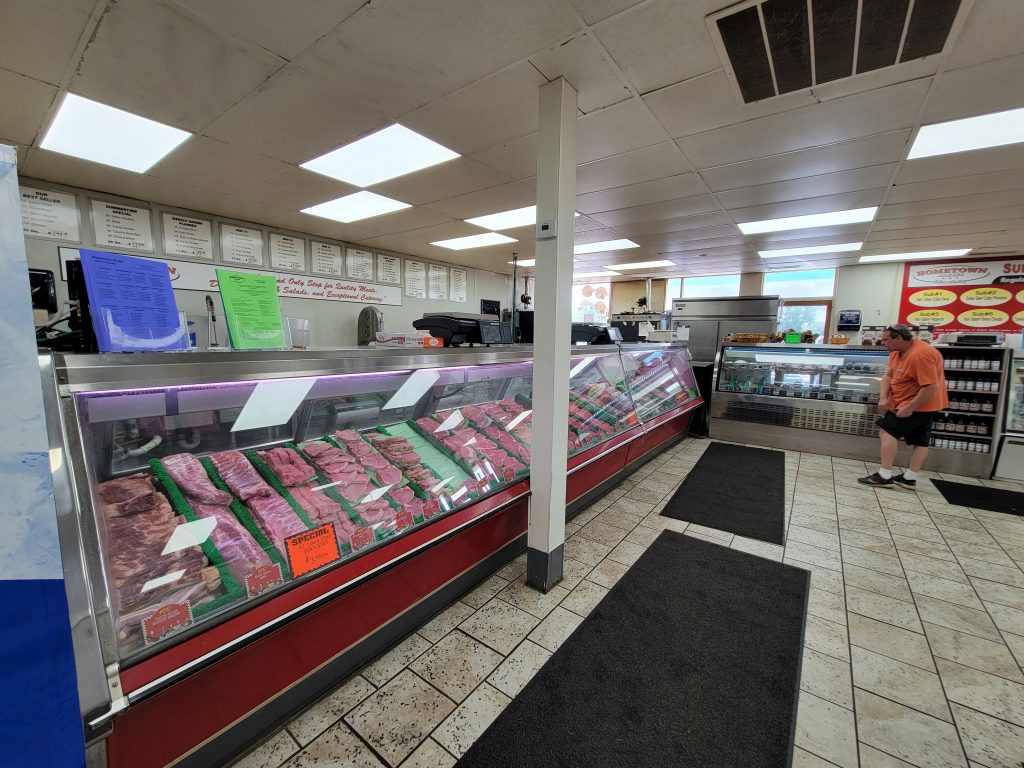 There's simply nothing like freshly sliced, high-quality meats and cheeses served on local bread and Hometown is doing it right. 
For my first-ever Hometown sandwich I asked the pros behind the counter which one was the local favorite. The unanimous suggestion was Sub #5.
The #5 is a glorious assembly of generous portions of spectacular quality ham, salami, pepperoni, colby, and provolone piled high with your favorite dressings and the large size fed me twice.
The flavors were perfect and from the moment I peeled back the plastic, I was taken away to the Kenosha lunches of my youth.
The large Sub #5 is available daily for $8.53.
Hometown Meats is open daily for carryout sandwiches as well as fresh deli and butcher shop items. The sandwich menu can be found online at HometownMeatsDeli.com.