Stocker Elementary's Ava Sioco has many responsibilities as a Kenosha Unified School District safety patrol member.
Delivering smiles is her speciality.
The likable fifth grader was named the Kenosha Safety Patroller of the Year at the annual Kenosha Police Department Safety Patrol Awards Ceremony on Tuesday (May 23) at Action Territory.
The event was organized by Officer Friendly Tyler Cochran of Kenosha Police.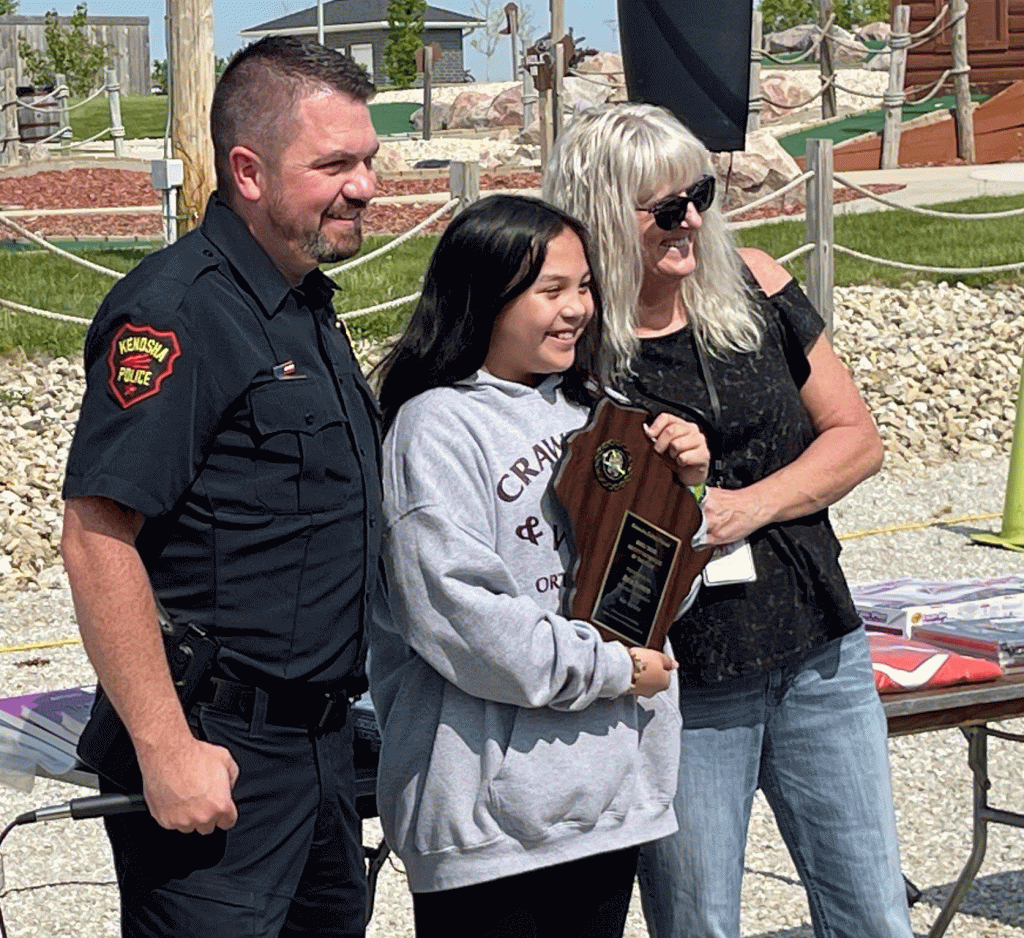 Approximately 500 of the city's 800 safety patrol members attended the ceremony, which included an awards presentation, raffle prizes, lunch and a day of fun at Action Territory.
Sioco, a second-year safety patrol member, was honored for her dedication and commitment to keeping her classmates safe. She is one of the first to greet students in the morning and one of the last to say goodbye in the afternoon.
"We received quite a few nominations for Safety Patroller of the Year and Ava stood out with her ability to go above and beyond every single day," said Cochran, who was once a safety patrol member himself at Stocker Elementary.
"Ava is always the first one to volunteer and raise her hand and be out there, no matter what the weather is like, and never complains."
For her kindness, positivity and maturity beyond her years, Sioco has been named the Kenosha.com Kenoshan of the Week.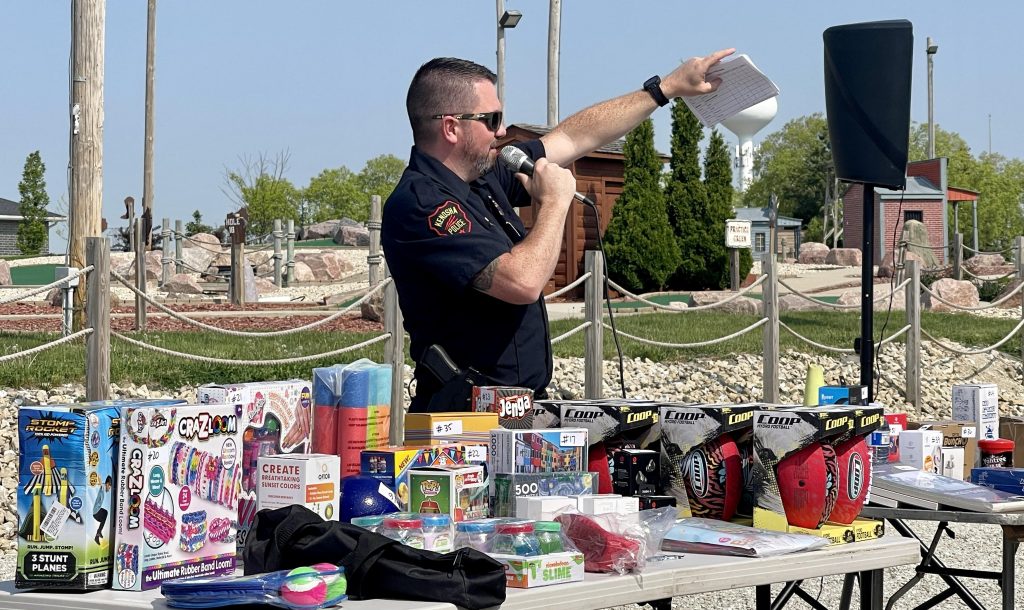 Sioco said she learned many of these important traits from her mother Monica Sioco, a Stocker fifth grade math teacher and 2020 KUSD Elementary School Teacher of the Year.
"I had no words," Ava said when she heard Cochran announce her name as Safety Patroller of the Year. "Safety Patrol is just something I like to do. I get to meet everyone and hold open the doors for them. It's just really, really fun."
Amanda Kriske, a Stocker Health Information Specialist, supervises the school's safety patrol and nominated Ava for the award.
"When I found out she was winning the award it was so hard not to tell her," Kriske said. "She is always willing to help everyone and anybody and it's not just with safety patrol. She's always willing to lend a helping hand wherever it's needed."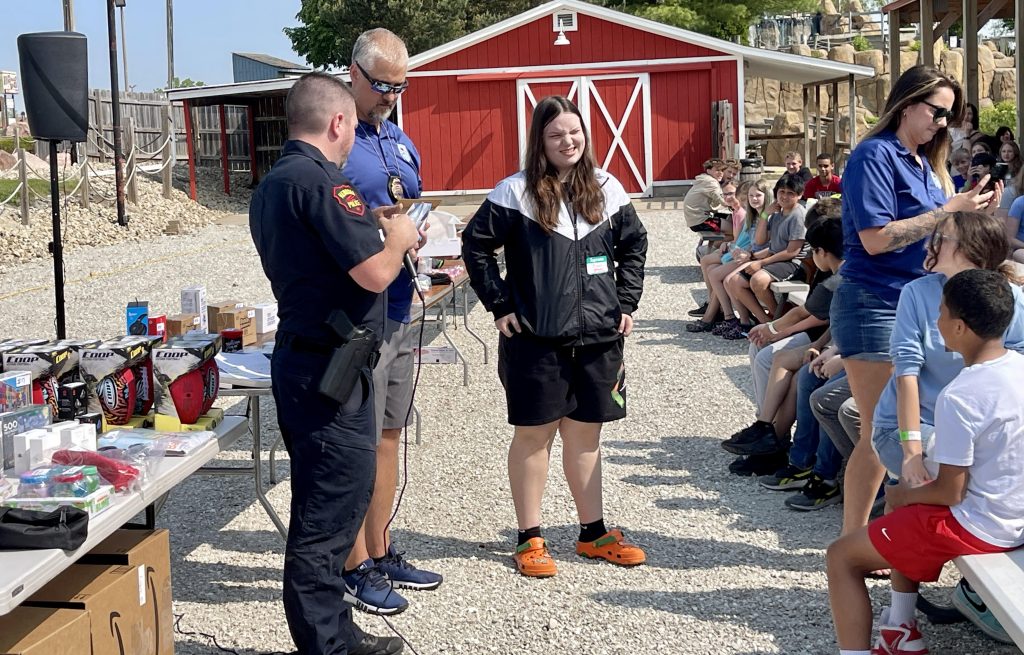 For the first time in the event's 70-plus years, Kenosha Police presented a Life Saving Award to a student.
McKinley Elementary safety patroller Neveah Wright prevented a student from walking in front of a speeding car through the school zone in the 3200 block of 60th Street this winter.
"The crossing guard there came to me right after the incident and said 'You're not going to believe what just happened'," Cochran said. "He said he just witnessed a student, in his mind, save another student's life.
"The crossing guard had his stop sign up, blew his whistle and a car coming way faster than 15 miles per hour blew right by him. A student walked right into the street and (Wright) grabbed him by his backpack and pulled him back at the last second."
Cochran also unveiled a commemorative coin with a slogan "Stay sharp. Stay bright. Safety Patrol keeps us alright" created by Alexa Pozza of Dimensions of Learning Academy and designed by Anastasia Lennon of Curtis Strange Elementary.
The Safety Patrol Awards Ceremony was created in the 1950s by the original Kenosha Police Officer Friendly Larry Moncher. It was continued by his successors Dennis Walsh and Cochran.
The event is funded through donations from area businesses and from proceeds raised at the annual Kenosha Police Department Golf Outing.
NOTE: To nominate a Kenoshan of the Week, click HERE or email Andrew@Kenosha.com.