Kenosha County's annual household hazardous waste collection event again drew a large crowd to the County Center in Bristol on Saturday (May 20).
The event, held in partnership between the county and Waste Management, offers residents a no-cost opportunity to dispose of household chemicals and electronic waste.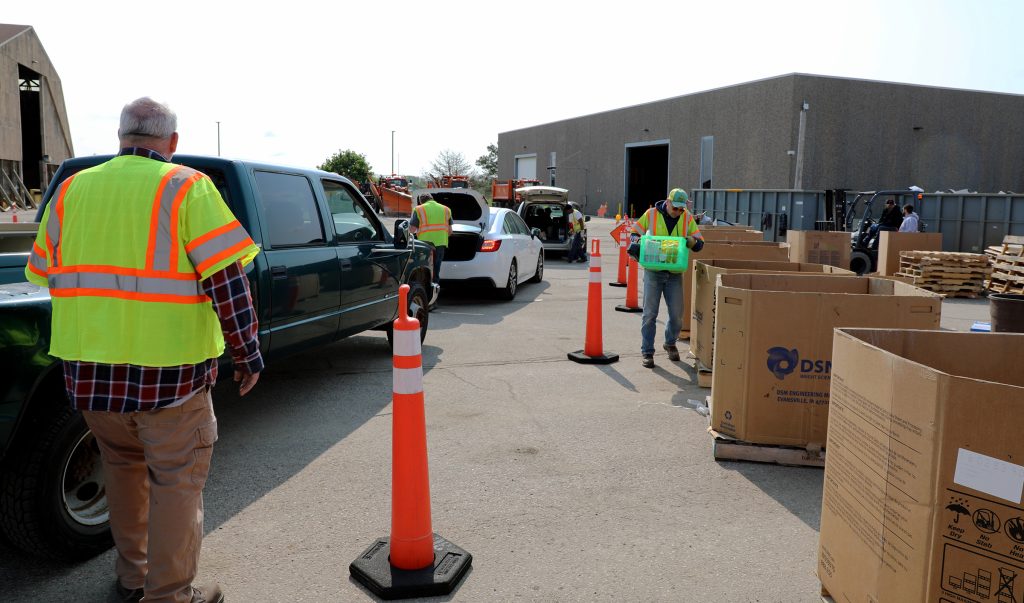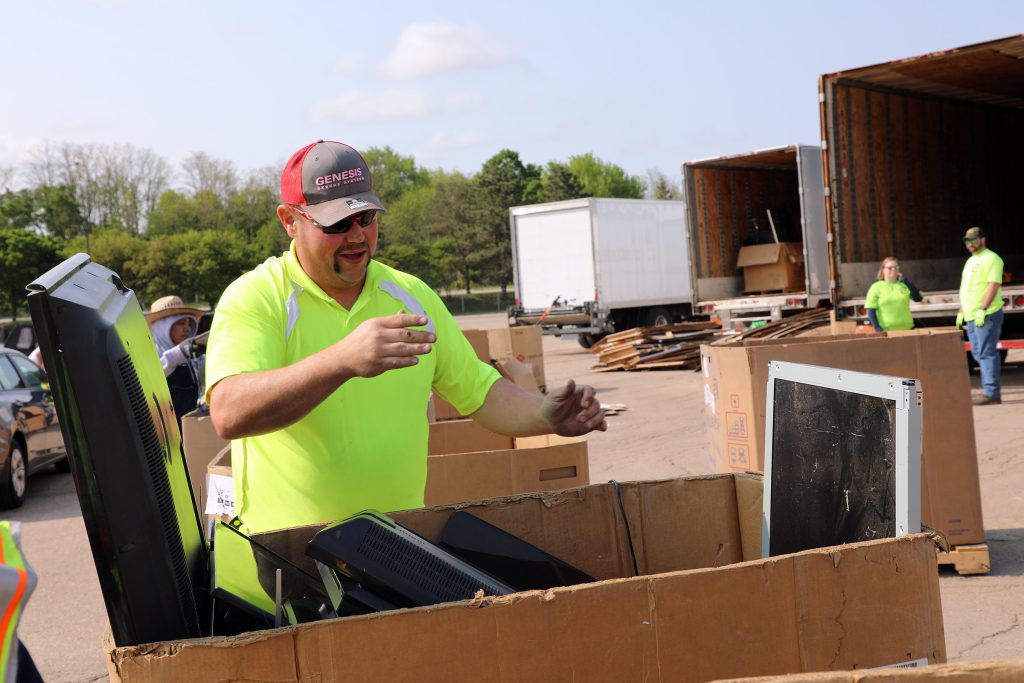 A line of vehicles stretched down Highway 50 for roughly a half mile at the start of the event, but the line quickly dissipated, and a steady stream of cars continued to come through after the initial rush.
County Executive Samantha Kerkman and Sheriff David Zoerner were on hand at the start of the event, greeting visitors and handing out flyers advertising the county's ongoing broadband speed test initiative. On the other side of the building, the local organization 1HOPE and Waste Management hosted a diaper drive in conjunction with the hazardous waste event.
"This event is always popular, and it's a great opportunity for people to get some spring cleaning done in their homes," Kerkman said. "Hats off to our partners at Waste Management for working with us to make this possible for our residents."