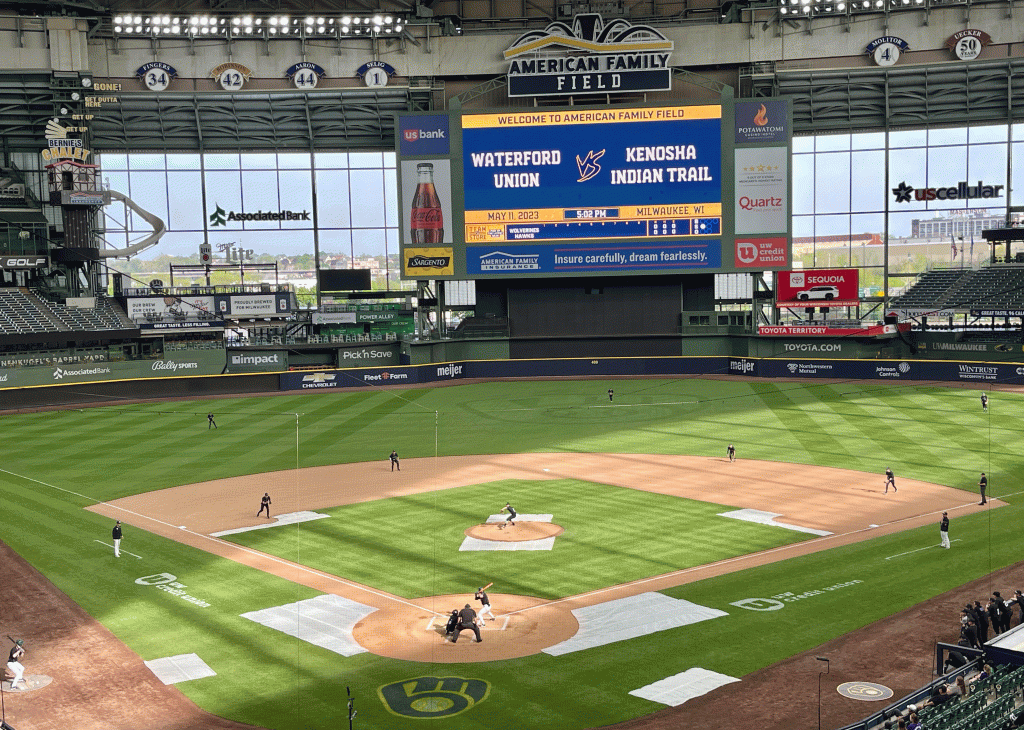 MILWAUKEE — The Indian Trail baseball team soaked in every moment at American Family Field on Thursday (May 11), playing on the same diamond as many of their favorite major league stars.
Waterford's Dylan Questad made sure they got the full, big-league experience.
Armed with a mid-90s fastball and a knee-buckling curveball, Questad pitched four dominating innings in front of a sea of major league scouts as Indian Trail lost to Waterford, 10-3, in a memorable non-conference game.
Questad touched 95 mph in the first inning and mixed in an array of off-speed pitches — often early in the count — keeping the Hawks a bit queasy in the batter's box.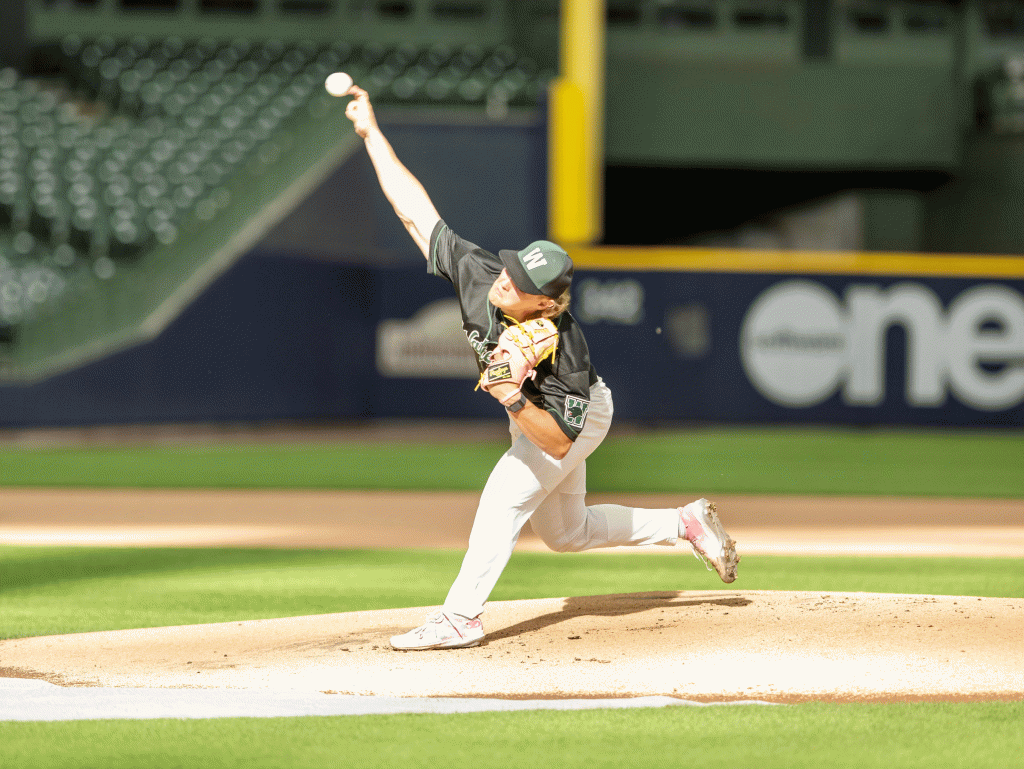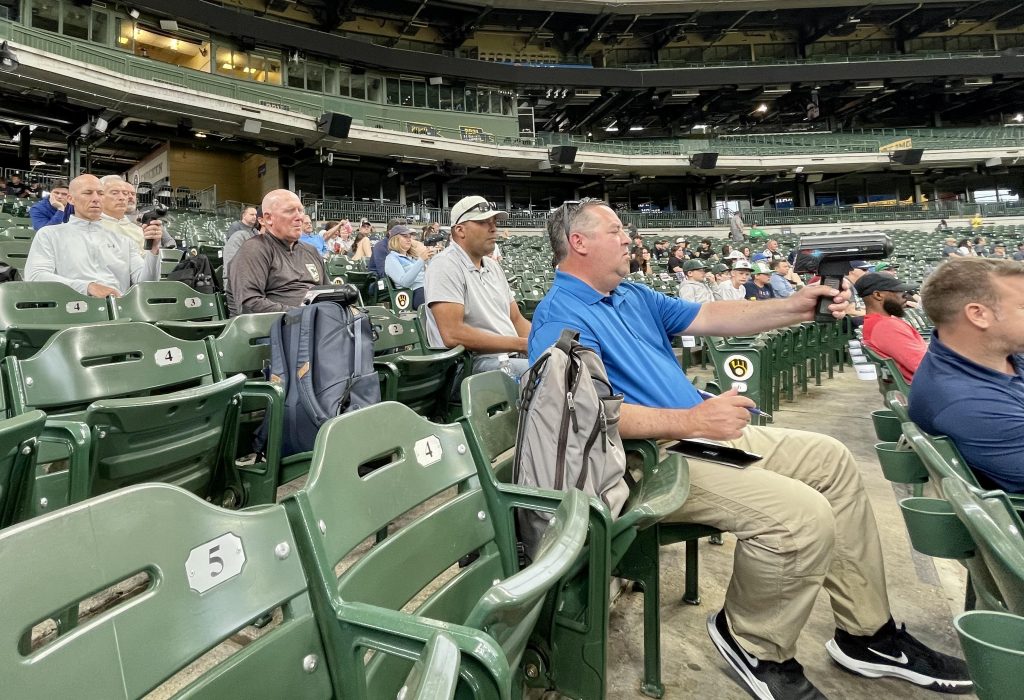 "I felt really good out there," said Questad, who is committed to the University of Arkansas. "I'm trying to refine every single pitch. I just went out and competed to the best of my ability."
The senior right-hander went four innings and allowed two hits and one run (unearned) with three walks and nine strikeouts.
With the American Family Field roof closed on a picture-perfect day, Indian Trail's Jackson Wilhelmson hit a liner to left field that the Waterford outfielder lost in the sun through blinding roof panels. Wilhelmson then scored on a two-out blooper to right from Cade Minatto.
It was the only damage done to Questad.
"Facing a kid with a big fastball like that you have to shorten up a little bit," Indian Trail coach Marty Pitts Jr. said. "We tried to be aggressive. With the competitive nature in the kids, they tried to figure him out. They did their best."
Questad (3-0) made his fifth start of the season. In 23 1/3 innings, he has allowed five hits and two runs (both unearned) with 11 walks and 46 strikeouts.
Considered a top-five round pick in the July 9-11 Major League Baseball Draft, Questad mixed in all five of his pitches including a four-seam fastball, two-seam fastball, 12-6 curveball, circle changeup and slider.
The 6-foot, 200-pounder came out blazing, striking out five of the first six batters. In a perfect second inning, Questad whiffed Hawks' cleanup hitter Nate Urban on an off-speed pitch, caught Sam Callow looking on a nasty curveball and blew away Minatto on a heater that split the dish.
Questad, who worked on his changeup against lefties in the fourth inning, said he hit 97 mph during a showcase at Tropicana Field in Tampa Bay last summer.
"He's a bulldog on the mound," Pitts said. "He comes right at you with a big fastball and his secondary stuff is really good."
Indian Trail plays at Bradford in a Southeast Conference game 4:30 p.m. Friday (May 12).