Jeff Rampart called himself an "old guy."
But he's still chasing a fourth Men's Division title in the Match Game Tournament, and he's off to a great start.
Rampart opened the first night of this year's Kenosha.com Match Game Bowling Tournament — the 59th annual Match Game — with a bang Monday, firing an opening 830 series, capped by a 300 game, en route to an eight-game block of 2,041 on the opening night of qualifying at Guttormsen Recreation Center.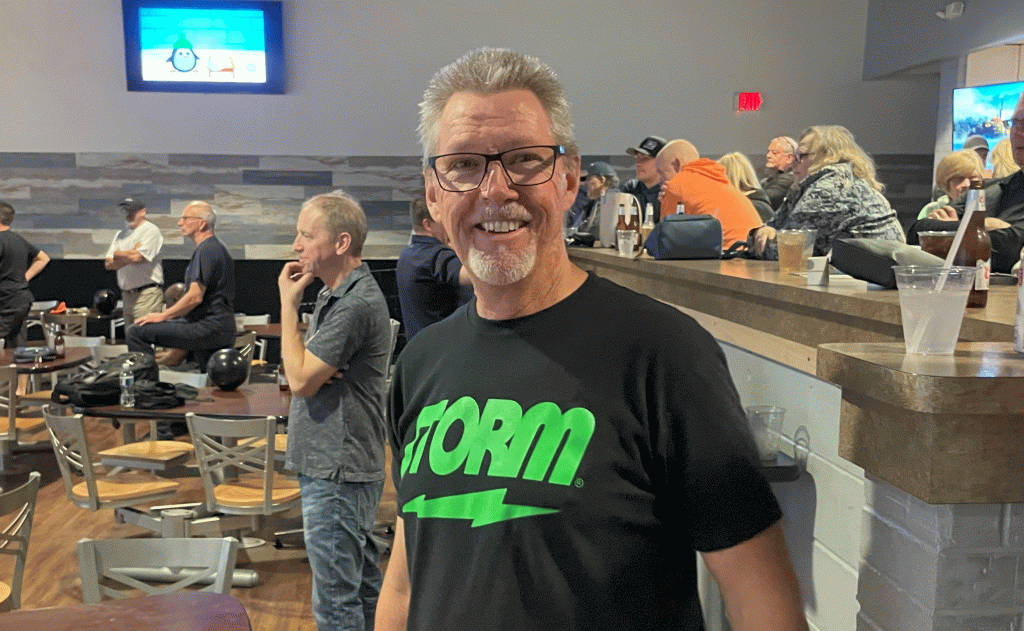 The only bowler to top 2,000 pins on Monday, Rampart stormed to the early lead in the Men's Division qualifying standings. The finals are next week.
Rampart captured Men's Division Match Game championships in 1984, 1985 and 1998 and is still seeking his fourth title. He's also competing in the Senior Men's Division this year and will continue his quest to qualify for next week's finals in two divisions when he rolls his first qualifying block in the Senior Men's field on Tuesday.
"I'm an old guy now," Rampart said after his qualifying block on Monday. "Anything that I can do, just making the finals (would be great).
"It's a good group of guys. The scores are going to be high. I'm just glad to be there next week bowling in the finals."
Joe Meier, who also fashioned an even 800 series over his first three games, fired a 1,983 for his eight games on Monday to move into second place in the Men's Division behind Rampart. He's followed by Paul Bober (1,979), Jason Griffin (1,914) and Chris Graham (1,888).
Zak Eidsor, meanwhile, also fired a perfect game in the Men's Division on Monday on his last game of the night.
In the Women's Division, Savannah Gerou totaled an eight-game block of 1,748, with a high game of 260, to take the lead in the Women's Division after one night of qualifying.
She feels just at home at GRC.
"I bowled here every Tuesday this year," Gerou said. "It's my home bowling alley, ever since I was seven, so it's my home."
Gerou is followed by Stephanie Frost (1,665), Tori Mertes (1,643) and Becca Jones (1,465). Only four bowlers qualified in the Women's Division on Monday.
In the Senior Men's Division, Steve Oberst — at 51 years old competing in that division for the first time — totaled an eight-game block of 1,869, with a high game of 278, to grab the early lead.
"The shot held up all day," Oberst said. "It was a lot of fun. It felt good going eight (games). The last two were tough."
Oberst is followed by Dan Reynolds (1,789), Jim Rigney (1,782), Dave Sjuggerud (1,781) and Jerry Streich (1,743). Streich fired a 300 in his second game Monday to record the first perfect game of this year's Match Game Tournament.
And in the Super Senior Men's Division, Tim Ruelle totaled a six-game block of 1,455 to take the early lead. Ruelle has a Match Game title in both the Super Senior Men's and Senior Men's Divisions to his resume already.
He said the lanes at GRC were set up for high scores on Monday.
"The shot is really conducive to high scores," Ruelle said. "There's some forgiveness out there in terms of the little area of play. I just made the right moves with my feet and with the ball."
Following Ruelle are Rick Flocker (1,364), Ed Seliga (1,347), Bruce Stebbins (1,346) and Joe Sandonato (1,265).
Qualifying continues Tuesday night at GRC, with bowling scheduled to begin at 6:30 p.m. Follow Kenosha.com/bowling and the Kenosha.com Facebook feed for full coverage and updates on the tournament.