NOTE: Kenosha.com is pleased to now be the official sponsor of the Kenosha.com Match Game Bowling Tournament. This year's tournament, the 59th annual, will be held from May 7-19 at Guttormsen Recreation Center. Follow Kenosha.com's Match Game Tournament Central page and Kenosha.com's social media feeds for full coverage of the tournament.
AJ Hedges, whose family has owned and operated Surfside Bowl since 1998, has the perfect description for the cozy little alley, tucked off Sheridan Road on Kenosha's north side, right on Lake Michigan.
In fact, you can hear the waves in the parking lot, hence the name, Surfside.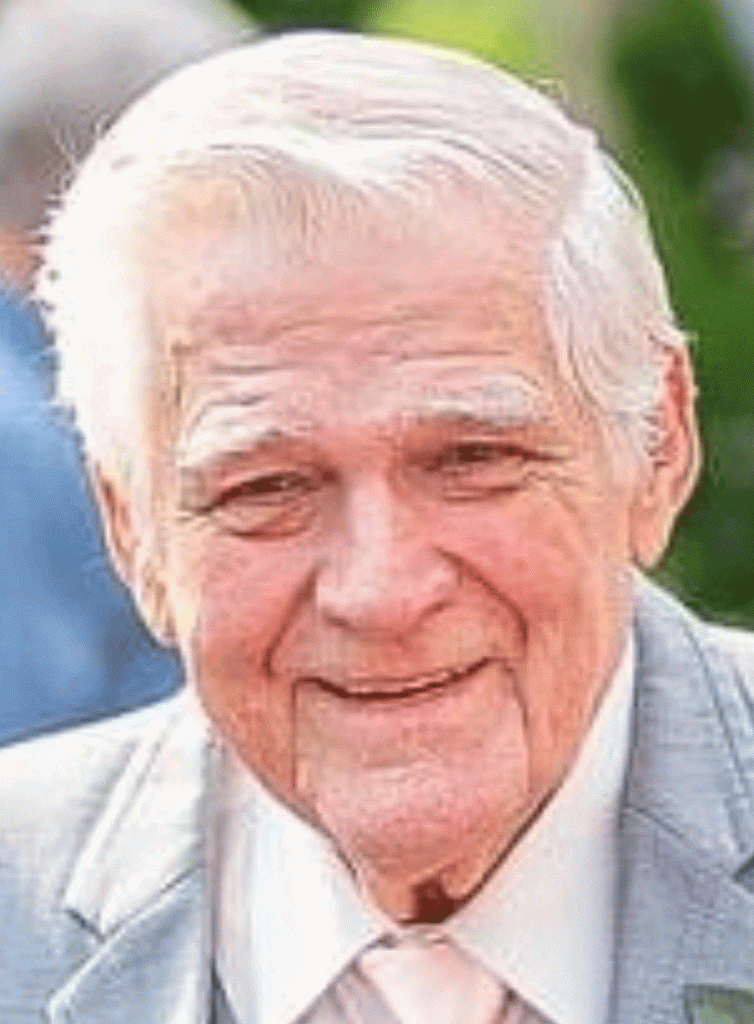 "The corner bar," Hedges calls it.
And, for decades, the head proprietor of that "corner bar" was AJ's father, Jim Hedges.
In practice, though, Jim Hedges was so much more than that.
Father, grandfather, husband, friend — Jim Hedges was many things to many people. Jim and Ellen Hedges, married at St. John's Lutheran Church in Racine on Oct. 2, 1965, purchased Surfside Bowl in August of 1998.
Jim actually began working at Surfside way back in 1981 and eventually managed the business before he and Ellen purchased it. For many, many years, you couldn't go in and out of Surfside without seeing Jim Hedges.
"He was the face of this place," AJ Hedges said on a recent evening at Surfside as the alley prepped for the final night of league play this season.
"You walked in any day, night, he was here, always willing to help (with) whatever needed to be done."
Jim Hedges died just over a year ago, on March 7, 2022. Born on May 7, 1943 — this Sunday would've been his 80th birthday — in Pell City, Ala., Hedges left behind a legacy in the Kenosha bowling community that will never be forgotten.
Customers are family
Between Surfside, Sheridan Lanes and GRC, Surfside is the smallest of the three Kenosha bowling centers. Perhaps because of that status, Surfside has always brought together a base of loyal customers. Indeed, it's Kenosha's longest-standing bowling alley.
When people go into Surfside, they're not just customers in a business. They're more like family members in a home.
"This is more 'home' to people," said Kris Hedges, AJ's wife of 13 years. "There's three of us (bowling alleys) in the city, obviously, but people always consider us 'home.'"
And for many years, Jim Hedges was head of the household.
"Jim was 'Grand Poobah,'" Kris Hedges said. "He was the dad."
That's why Jim Hedges never operated Surfside from just a profit-and-losses standpoint. It was different for him and Ellen.
"He was never out to be rich," AJ Hedges said. "He never cared about how much money he made. He was just here for the people.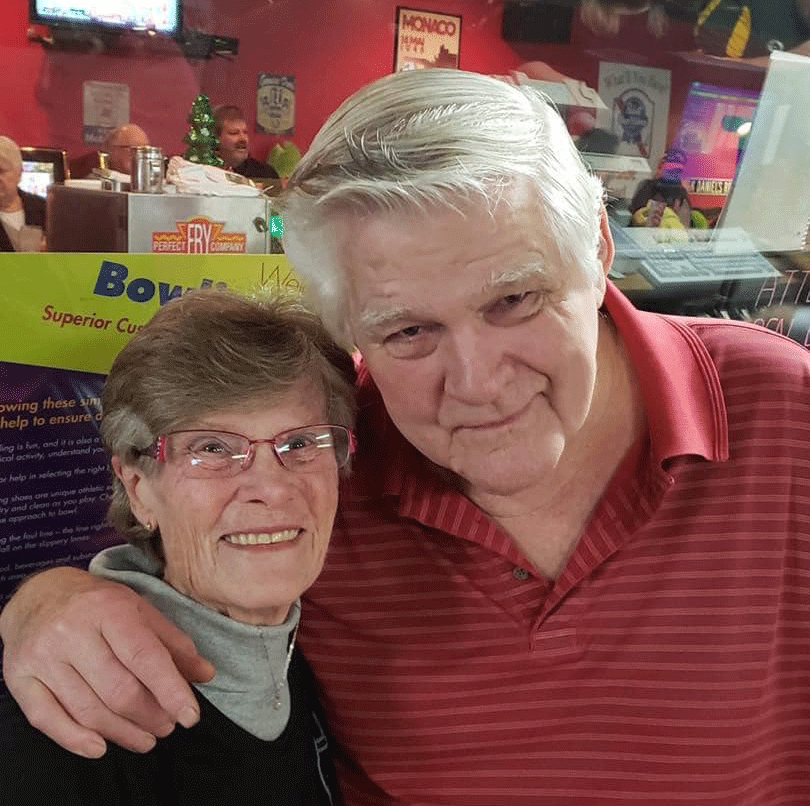 After managing Surfside, Jim and Ellen Hedges purchased the business in 1998 from Merrill and Lorraine Draper, who owned and operated both Surfside and Towne & Country Lanes in Burlington at the time. The Drapers still own Towne & Country Lanes, but they sold Surfside to Jim and Ellen Hedges because two bowling alleys were just too much for them.
"(The Drapers) didn't want to have two bowling alleys," AJ Hedges said. "Like my dad said, 'I had to buy myself a job.'"
It was a job that, for Jim Hedges, was far more about being there for friends and family than it was about making money.
"He was just here for the people," AJ Hedges said. "He wouldn't sell the business, because he didn't want to disappoint the customers. We had people that wanted to buy, and he's like, 'No, I don't want to (sell), because where are these people going to go? I owe it to these people to have a place to come.'
"He sacrificed a lot on himself that he could've done, but he enjoyed it. That's why he worked all the way until the end."
In fact, AJ and Kris Hedges have developed a mission statement for Surfside that accurately reflects Jim's core attitude for the business.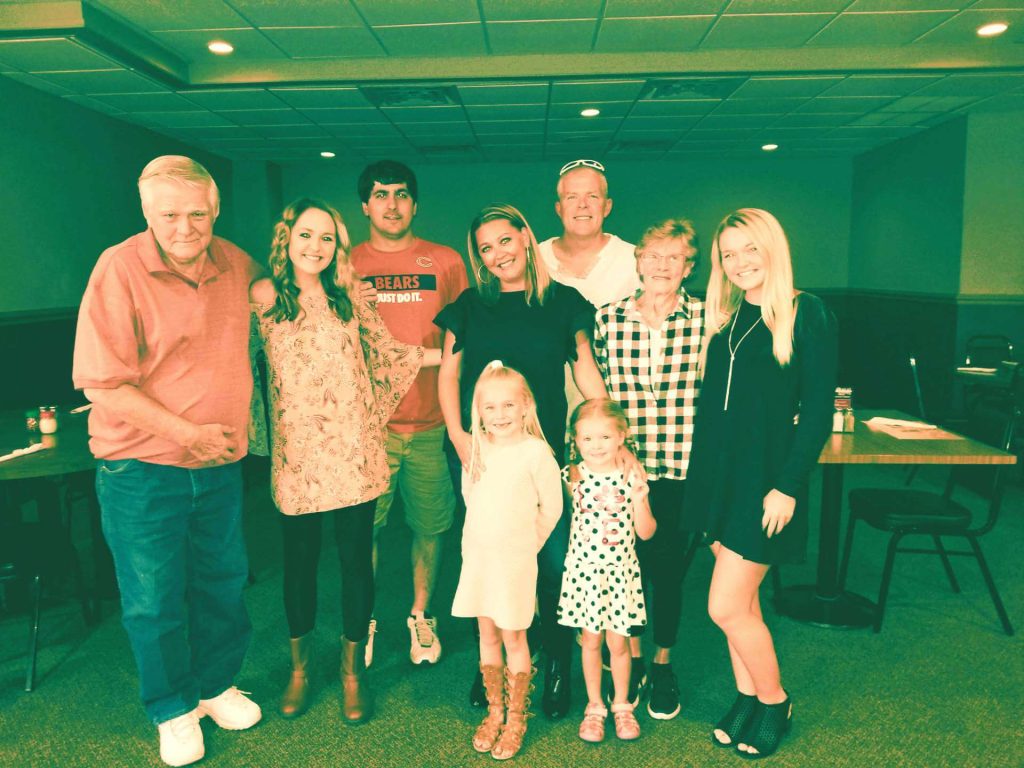 "It's never been about the bowling," the mission statement, in part, says. "… Or the high scores or the full bar watching the lanes light up with all the fantastic bowlers that have walked through our door all these years  … Although if we're being honest, all those things are pretty cool!
"Rather, Sufside's mission was, and always will be, about FAMILY!"
That's the legacy of Jim Hedges.
"He was probably the most unselfish man ever," AJ Hedges said. "If you walked in and you forgot your wallet, he would (lend) you money. Whatever you needed. Customers that were in the hospital, he would go visit them in the hospital.
"Because we don't have customers. We have friends."
Ellen Hedges still owns Surfside, and the family has no plans to move on anytime soon.
"She stays behind the scenes," AJ Hedges said. "She was always behind the scenes. She was never out front. … Even at her age, she's 78, and she does the checkbook and the bills. That's what she's done for 25 years. … We have no rush. We've got nowhere to go.
"… Eventually, we'll have to work something out with Mom. But we just keep chugging along, and we play with what we've got. If she wants to get out of it, then I have to buy a job."
Accomplished bowler
In addition to owning and operating Surfside, Jim Hedges was also an accomplished bowler himself.
He bowled in many leagues over the years, recording several 300 games and an 800 series. In 1991-92, Jim and son Brian Hedges won the father-son Kenosha Bowling Association doubles title, and in 1992-93, Jim captured the KBA City Scratch and Handicap team titles with son AJ and teammates Todd Brittich, Jeff Bonnin and Mark Kriederman.
In 1996-97, Hedges again won the KBA City Scratch and Handicap team titles with Brittich, Mike Torosian, Scott Kiedroski and Dave St. Martin.
In 2006, Jim and AJ Hedges became the sixth father-and-son duo to be inducted into the KBA/Kenosha United States Bowling Congress Hall of Fame and the first pair to go in at the same time.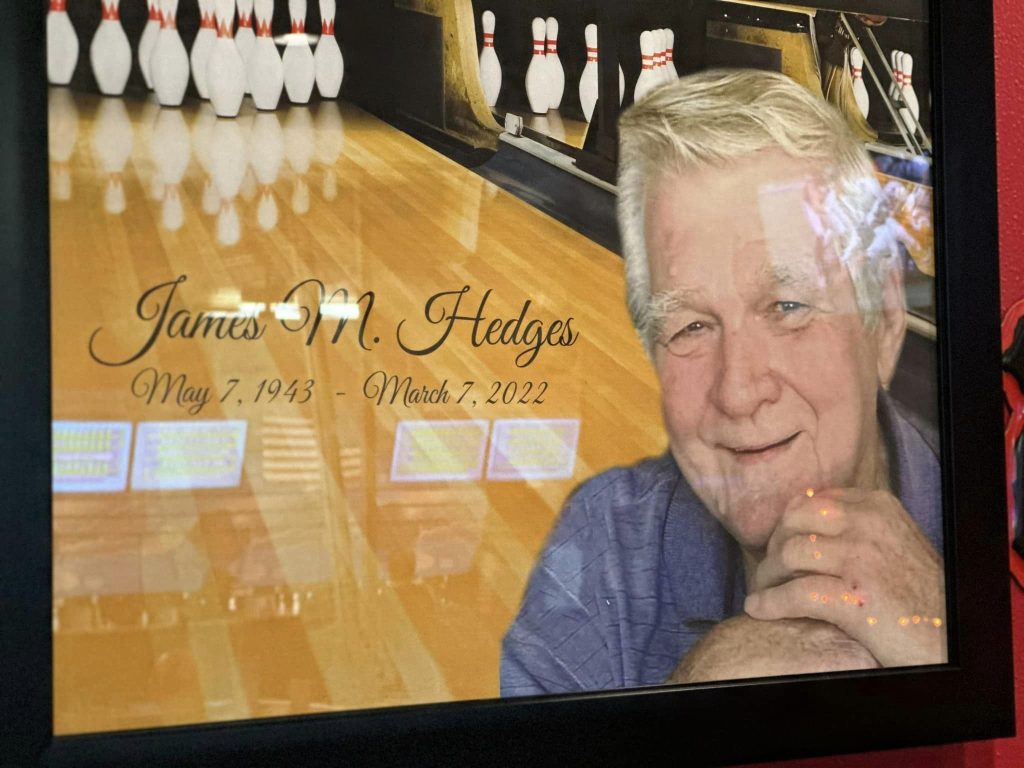 When asked in his Hall of Fame bio what his best moment in bowling was, Jim Hedges replied: "When my son Brian shot a 300 in his last game for an 800 series and his brother AJ was the first person to meet him on the approach."
Jim's love of bowling has certainly spread to his own family, including to AJ's two older daughters from a previous marriage, Tori and Allie, and his two younger daughters from his marriage to Kris, Lea and Kennedy. In fact, Lea Hedges, a former Kenosha.com Kenoshan of the Week, just received the Lou Guttormsen Award for her performance in the KBA/Kenosha USBC Youth City Tournament.
"It's just one of those things that we've all grown up doing," AJ Hedges said of the family's bowling pedigree. "I would get out of Washington (Middle School), and I would come here every day after school, and I would work. That's what I've done for, I don't know, 40 years now.
"So basically, that's what it's always been. It's been a family place. Our employees have been family at times. And the ones that weren't family became family."
A lasting legacy
While his own bowling accomplishments were certainly impressive, Jim Hedges wasn't especially serious about his own bowling career. He just liked being around people.
"He was never a serious bowler," AJ Hedges said. "He had good scores, he's had 300 games and stuff like that, but he was just here to talk and mingle and do his 'PR,' is what we called it."
More than his own bowling accomplishments, Jim Hedges' legacy for Kenosha bowling is much more in how much he helped others. He started numerous leagues and tournaments and always promoted the KBA/Kenosha USBC City Tournament by sponsoring all of the Surfside league bowlers who entered singles, doubles and team events at all three Kenosha bowling centers.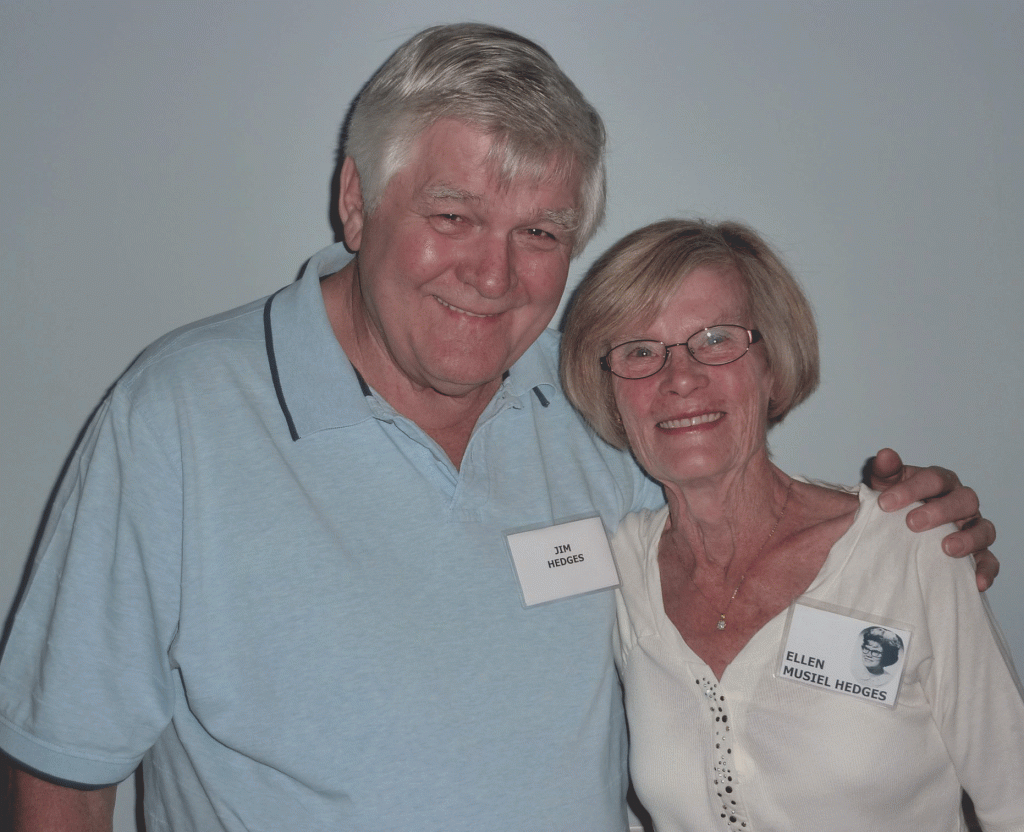 And, of course, he was always around for the Match Game Tournament, the annual capper to league play and the biggest event in Kenosha bowling each year.
The Match Game Tournament always features emotional storylines — part of the reason it's so great — but the emotions ran as high as ever during last year's tournament, which was held at Surfside just a couple months after Jim Hedges passed away.
Adding to the story, Allie Hedges made a strong bid for the Women's Division championship, which she led going into the final night before falling just short, and Kyle Zagar, who grew up bowling at Surfside, won the Men's Division title.
"He grew up around here, and my dad loved him," AJ Hedges said of Zagar. "As a little kid, he was just running around, and my dad just loved him. So it was super fitting for him to win it. It meant a lot to us, as well as to him."
The Kenosha.com Match Game Tournament will return to Surfside in 2025 as part of the three-alley rotation. In the meantime, the Hedges noted that this Sunday (May 7) will be the last morning of league play at Surfside for the season. Now run by Kris and AJ, the Sunday morning league was Jim Hedges' league, and this Sunday he would've turned 80.
It's just another reminder of the family environment that Jim Hedges loved and presided over at Surfside Bowl for so many years.
"That's how we've always looked at it here," Kris Hedges said. "People aren't numbers and cash flow here. They're friends.
"… We love what we do."