The Restaurant:
The Coffee Pot, 4914 Seventh Ave., is a classic diner with everything you would expect and more.
The Featured Dish:
Harbor Benedict — Homemade toast, ham, poached eggs and hollandaise sauce.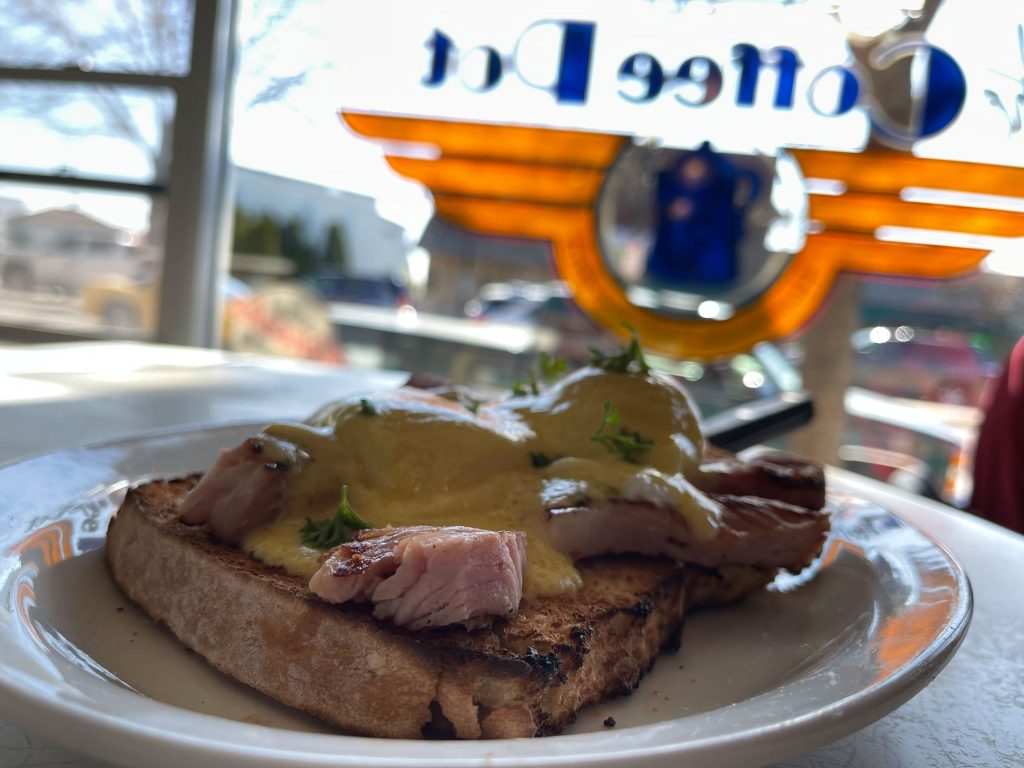 The Flavor and The Story:
The Coffee Pot is an absolute must stop on any Kenosha culinary adventure.

Owned by local best friends, Janis Barnhill and Julie Zorn, the classic diner delivers nostalgia galore garnished with creativity and fun.
The main dining area is as classic as it gets with old-school counter seating including views of the hardest working grill cook in the game, Julio.
During summer months, there is a large and inviting patio surrounded in beautiful foliage and decorations that will have you feeling as if you've left Kenosha entirely.

In 2016, the restaurant expanded even further by purchasing the building to the north and opening a larger dining area and bed and breakfast-style lodging.
No matter where you're seated, the diner-style menu, accented with creative specials, will be the biggest reason you find yourself coming back again and again.
The always available star of the show is the Harbor Benedict. A classic take on a traditional dish that's done better with quality ingredients and preparation.
The dish starts with its foundation, two large slices of homemade bread.
The bread is toasted to perfection leaving a satisfying crunch to the crust and a soft warm center.
Next up is my personal favorite ingredient. Huge chunks of savory ham steak. Unlike many renditions of a benedict that stick to a slice of protein, The Coffee Pot shaves fresh ham from the bone in-house and it makes all the difference. The meat is tender and substantial and adds an entirely different level to the experience.
Atop the mountain of ham is placed two perfectly poached eggs with solid white and warm liquid yolks.
All of these wonderful ingredients are then drenched in the nectar of the breakfast gods – homemade hollandaise sauce.
The indulgent emulsion of egg yolk and butter adds pure homestyle savory flavor to complete a wonderful breakfast experience.
The Harbor Benedict is available every day and priced at $9.75.
The Coffee Pot is currently open for dine-in and also accepts carryout/curbside orders. You can view this dish and the entire menu at kenoshacoffeepot.com.
.