LakeView Technology Academy students earned multiple awards at the SkillsUSA 50th annual State Leadership and Skills Conference held April 25-26 in Madison. The state conference is a showcase of career and technical education students and more than 2,000 individuals, including students, teachers and industry professionals participate each year.
LakeView had 57 students participate in this year's event.
Earning first place and advancing to the national competition to be held in Atlanta, Ga., in June are Harley Chen and Josh Mattison in the Commercial Drone Competition, as well as Lilia Troyer in Job Demonstration A.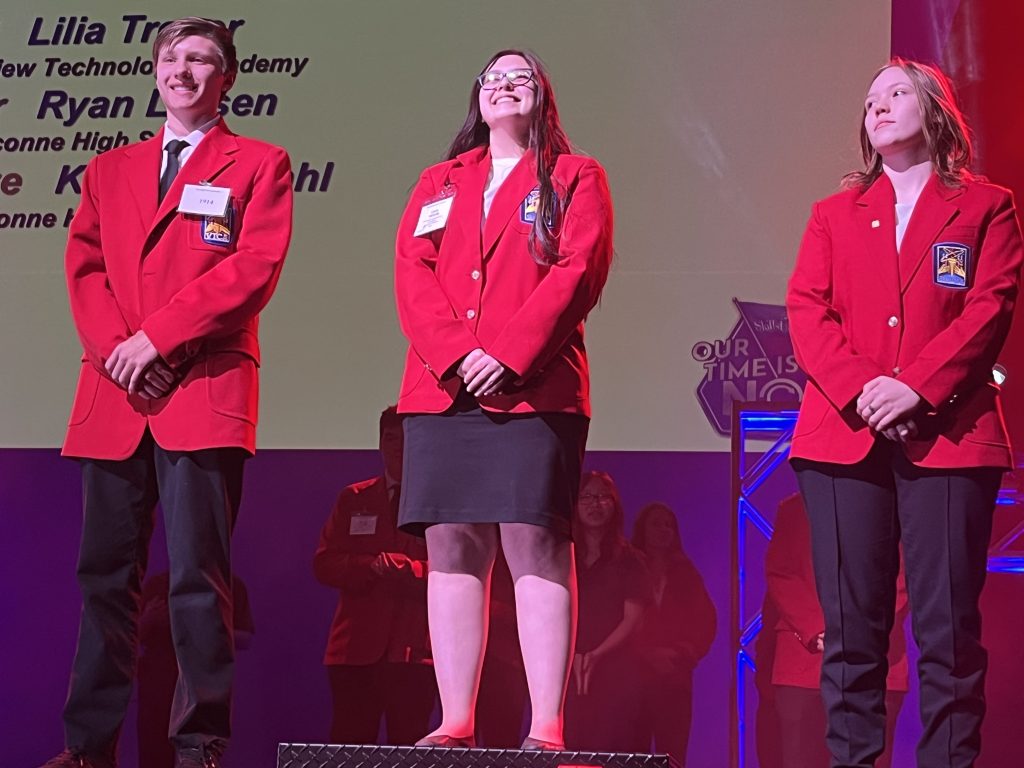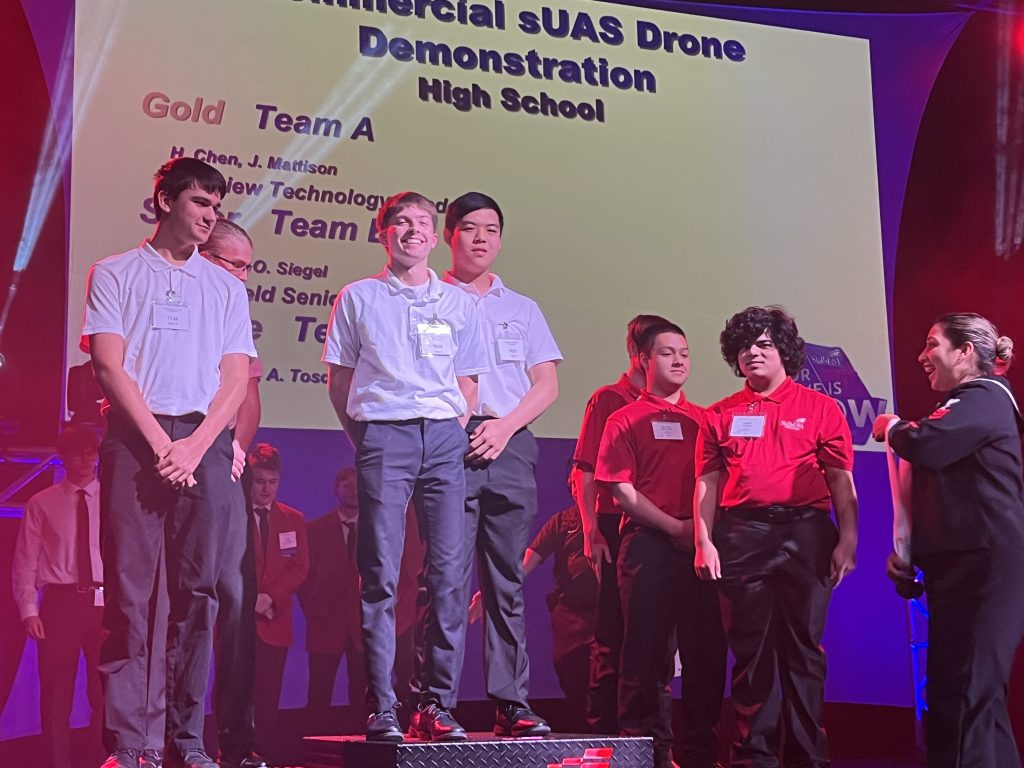 Zahra Chishti and Quintin Mattison earned third in Urban Search and Rescue. Jake Thomas earned third in Prepared Speech. Abo Zabel, Matilda Petkus, Shelby Young and Anna Wilson took third in Team Entrepreneurship. Erika Brando, Juapeng Zehng, Pierce Perera and Madelyn Andersen earned second place in Team Entrepreneurship.
In addition to the individual student awards, LakeView as a whole achieved the gold level in the Chapter of Excellence program. The Chapter of Excellence program recognizes the exceptional integration of personal,
workplace and technical skills into SkillsUSA chapter activities.
"We are extremely proud of our students," LakeView teacher and SkillsUSA adviser Kristi Koschkee said. "Their leadership, professionalism and knowledge set them apart from the competition. They poured their hearts into their
work and it was evident during the competition — they truly earned each of these awards."
LakeView principal Dr. Bethany Ormseth added: "The number of participants and awards earned by our students is only a small sampling of the level of dedication and involvement at LakeView. We are grateful for the leadership
of our SkillsUSA advisers, Kristi Koschkee, Maddie Lacroix, and Dustin Springer, who go above and beyond to support and motivate our students."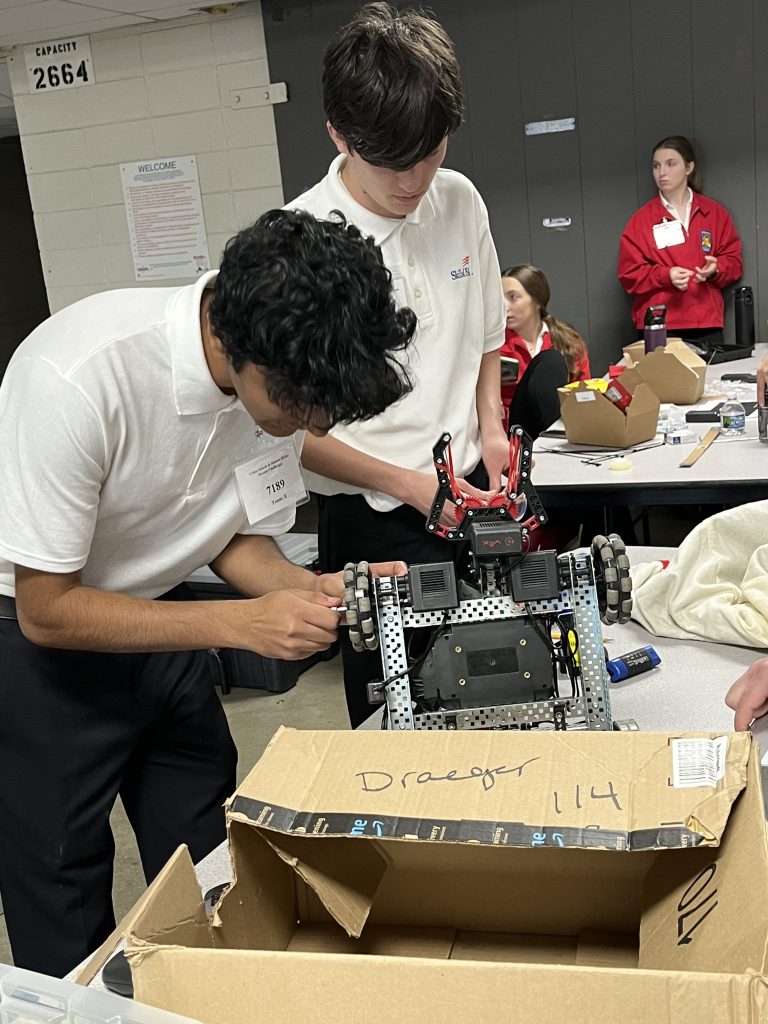 LakeView students who participated in the SkillsUSA State Leadership and Skills Conference were: Tyerone
Chen, Karis Bryant, Colin Nguyen, Mariella Sanchez-Meldahl, Gavin Finaldi-Schmidt, Brian Yao, Kennedy Foerster, Harley Chen, Joshua Mattison, Sarah Yusuf, Suhani Jhawar, Saad Chishti, Gideon Brodjeski, Anna Wilson, Abigail Zabel, Shelby Young, Matilda Petkus, Maritza Cruz-Alonso, Kylene Cruz, Natalie Grost, Destiny Garcia, Aanya Panchal, Ethan Panchal, Alaina Limbaugh, Shellyn Nash, Jake Thomas, Vanessa Dickerson, Marcus Felimon Lim, Ella Burrow, Hector Hernandez, Erika Bando, Madelyn Andresen, Pierce Pereira, Jiapeng Zheng, Henry West, Reed Otis, Joshua Clark, Joshua Wetley-Brown, Zahra Chishti, Quintin Mattison, Ansya Vargas, Lucas Eltoft, Emine Aliji, Sarah Yazji, Emily Beem, Lilia Troyer, Sumaya Hasani, Jane Gerstung, Aivah Miranda, Katelyn Dahl, Alyson Dahl, Kristian Blagoev, Jonathan Gerstung, Ramiz Iqbal, Conner O'Reilly and Timofey Kudryavstev.
SkillsUSA is a national organization serving teachers, high school students and college students who are preparing for careers in technical, skilled and service occupations, including health occupations and further education. SkillsUSA programs include local, state and national competitions in which students demonstrate occupational and leadership skills.