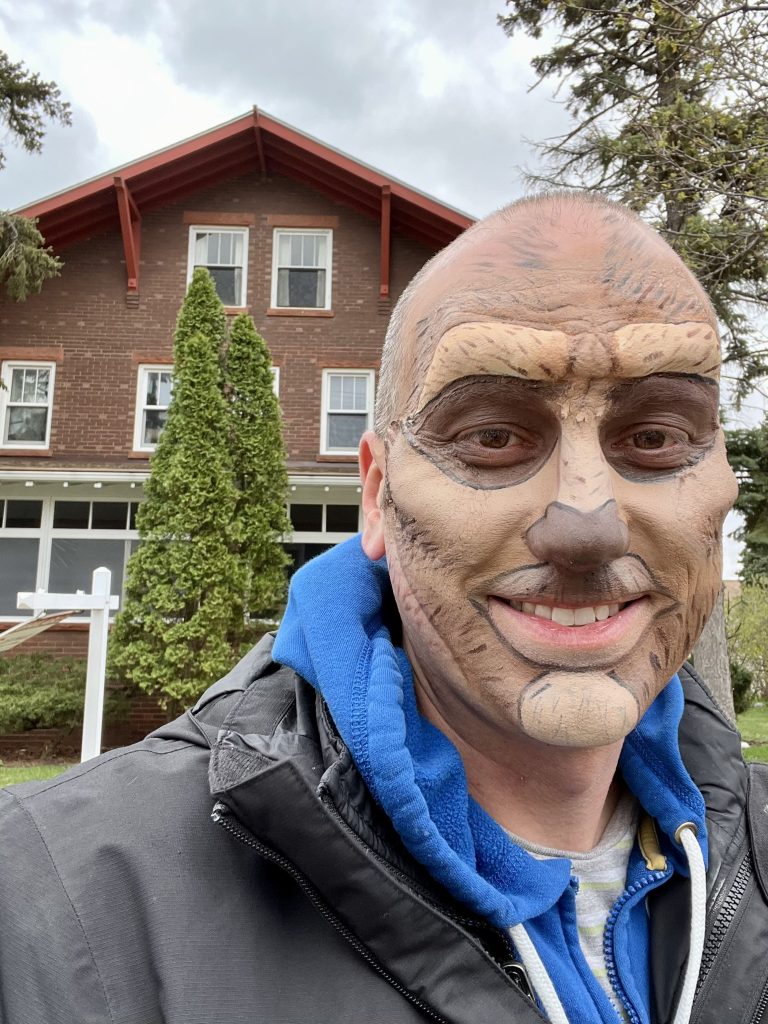 Kenosha real estate broker Aaron Kohlmeier called it a day he'll never forget.
A former St. Joseph Catholic Academy musical theater standout, Kohlmeier was preparing for Lakeside Players' dress rehearsal of "Beauty and the Beast" on Monday (April 17) when a client called with urgency to tour a local property.
Kohlmeier just finished three hours in the makeup chair getting transformed into the Beast, a lead role in the popular Disney classic.
So what did Kohlmeier do? He went Beast Mode.
"The house was downtown so I knew I could make it," said Kohlmeier, owner of Welcome Home Real Estate Group. "When I got there, the sellers answered the door. I had prosthetics, cheek bones, a big brow. I didn't have my wig on so I looked more like Darth Vader. I just said 'I'm really sorry'."
Luckily, the sellers are Disney fans. They already knew of the show — a three-weekend run of "Beauty and the Beast" opening Friday (April 21) at Rhode Center for the Arts — and were beyond thrilled to meet one of the leads.
Kohlmeier said as they were touring the property, the showing took an even stranger twist when they discovered a framed picture on the wall. It was signed by a former silent film star to the original owner of the house, Joseph Rhode.
Rhode is the son of Peter Rhode Sr., who built the Rhode Opera House in 1890.
"I couldn't believe it," Kohlmeier said. "It was so bizarre."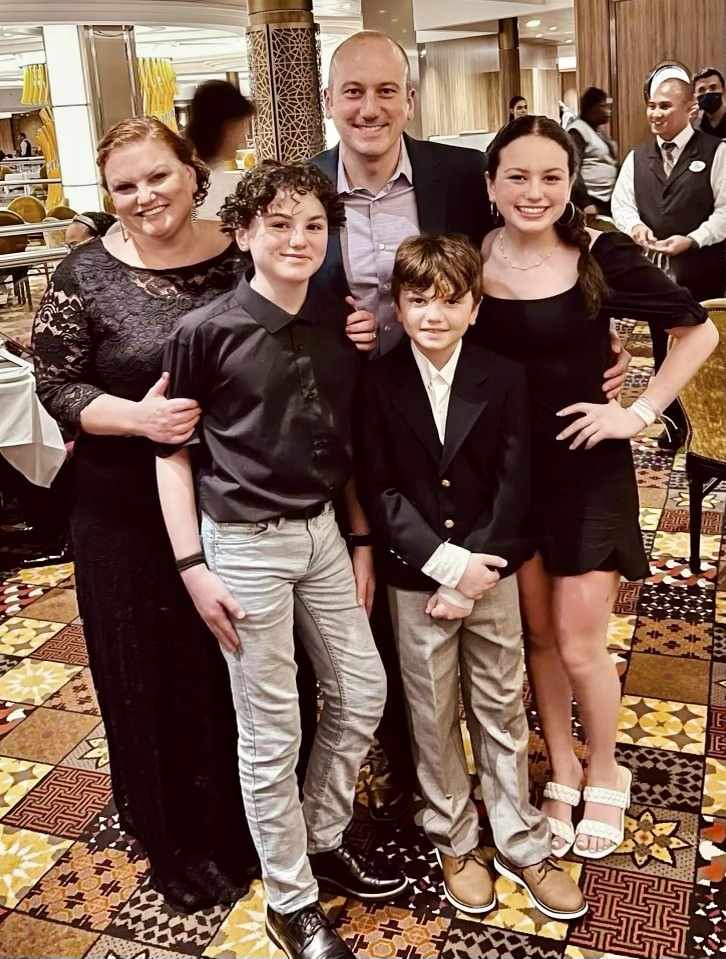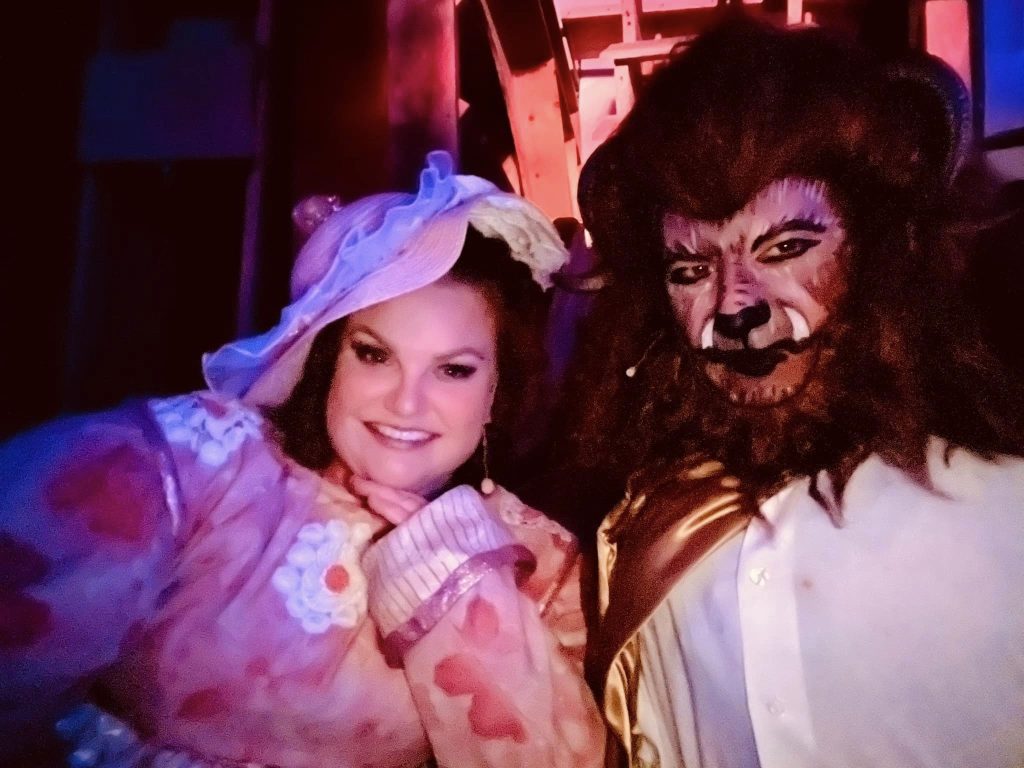 Kohlmeier has made the most of his return to musical theater. He hasn't performed in a show since starring in "Footloose" in 2003 with his future wife Nikki Kohlmeier while the two attended Carthage College.
The Kohlmeiers spent the past two months rehearsing for "Beauty and the Beast" (Nikki plays Mrs. Potts), building the set and taking on other duties, while juggling work and three active children.
"We always hoped we'd be on stage together again," Nikki Kohlmeier said. "Life just got too busy."
When the opportunity arrived to audition for one of their favorite shows, the Kohlmeiers went for it. They lined up family and friends to shuttle their kids from school to activities and, many nights, feed them dinner.
"We had to basically involve our whole community," Nikki Kohlmeier said. "It's been hard, but a dream come true to be in theater again."
Having spent many late nights at the Rhode, Aaron noticed the men's bathroom was in dire condition. He reached into his own pocket to have the bathroom updated.
"Aaron noticed a lot of things that needed repair around here," Nikki said. "He donated the materials and the time it took to fix the bathroom. It was in pretty bad shape."
For his commitment to making our community a better place and his drive to go above and beyond, Aaron Kohlmeier has been named the Kenosha.com Kenoshan of the Week.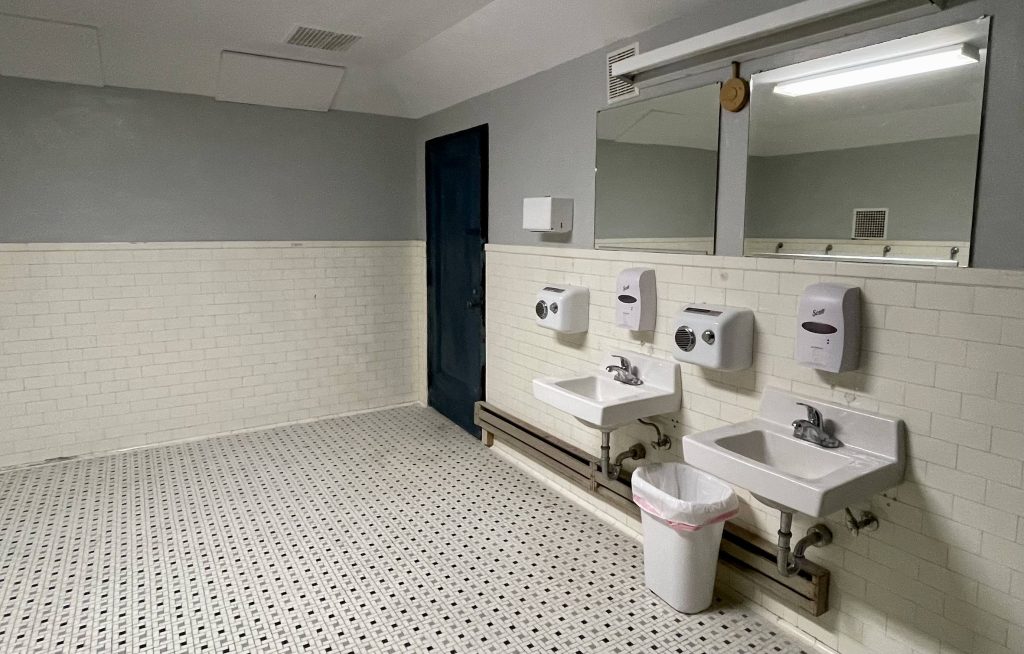 He might be the first repeat Kenoshan of the Week recipient if he convinces his buyers — who participated in one of the most unique showings ever — to purchase the historic downtown property.
"I'm working on it," Aaron Kohlmeier said.
NOTE: To nominate a Kenoshan of the Week, click HERE or email Andrew@Kenosha.com.