The stage is set for one of the biggest productions — in terms of preparation, talent and ticket sales — to ever arrive at the Rhode Center for the Arts.
Lakeside Players tells a "tale as old as time" in the Disney classic "Beauty and the Beast" opening for an extended, three-weekend run at 7:30 p.m. Friday (April 21).
Additional showtimes are 2 p.m. and 7:30 p.m. Saturday and 2 p.m. Sunday. The musical continues April 28-30 and May 5-6.
Tickets are available online. The cost is $15 for adults and $13 for senior citizens and students.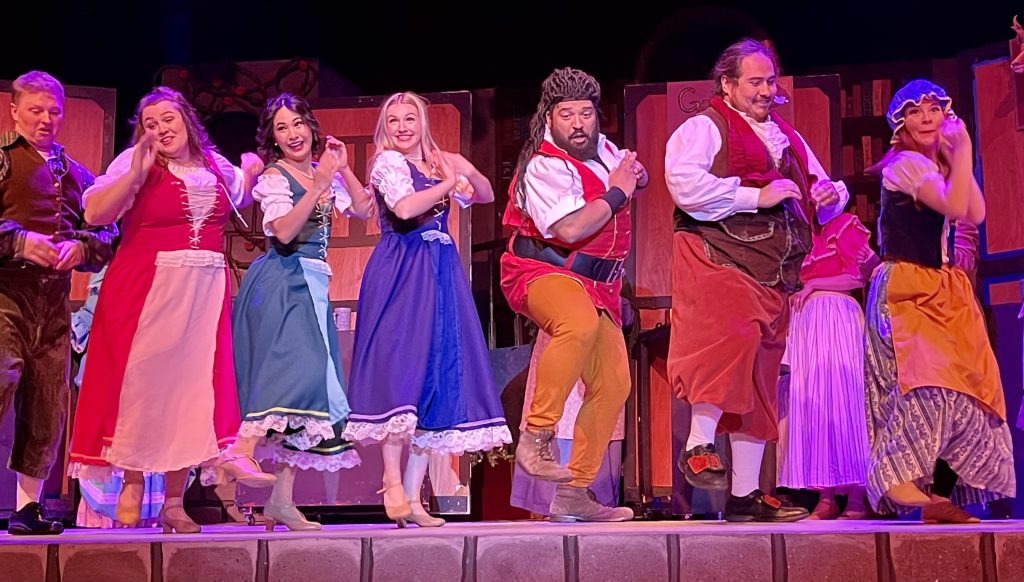 A third weekend of shows was added to accommodate over 1,000 presale tickets, according to director Chynna Chung.
"This is the biggest thing we've ever done here on every level," said Chung, a University of Wisconsin-Parkside graduate. "There's more special effects than we've ever used before. There's more lights than we've ever used before. I think people are going to love it."
Based on the Academy-award winning animated feature, "Beauty and the Beast" is the story of Belle (played by Jamie Fry-De Jager), a young woman in a provincial town, and the Beast (Aaron Kohlmeier), a young prince trapped under the spell of an enchantress.
If the Beast can learn to love and be loved, the curse will end and he will be transformed into his former self.
The two-hour show features 30 actors, including many local residents and a few out-of-state performers.
"The entire cast is just stacked," Chung said. "There was something special about them from the very beginning. They were off-book before I even asked them to be off-book. They'd practice on their off days in the lobby. There are so many talented people in this show, and not just in theater but artists as well."
Fry-De Jager performed professionally in New York City for 10 years.
The Mount Carroll, Ill., resident studied musical theater at the American Musical and Dramatic Academy and has appeared in multiple cabarets, concerts and shows across the country.
"I've performed in 'Beauty and the Beast' quite a few times, but I've never played Belle," Fry-De Jager said. "It's one of my dream roles."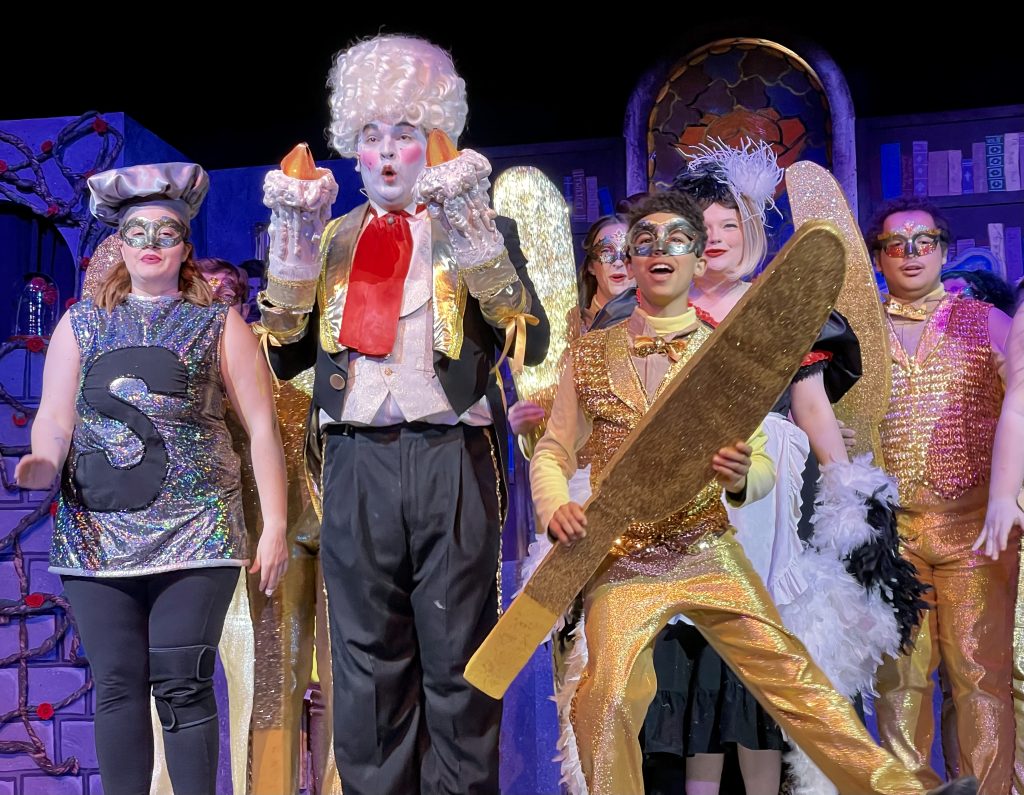 Kohlmeier, a Kenosha native, returns to the stage following a 20-year hiatus. A former St. Joseph Catholic Academy performer and Kids from Wisconsin member, Kohlmeier is also starring in his dream role.
His wife Nikki Kohlmeier plays Mrs. Potts in the show. The couple's three children (Ella, Evan and Eli) are young, local musical theater sensations. The kids are thrilled to watch their parents on stage in an intriguing role reversal, according to Aaron.
"We're huge Disney fans and have always loved this show," said Aaron Kohlmeier, broker of Welcome Home Real Estate Group. "This has been really exciting for all of us."
The musical includes many of the show's popular songs — written by composer Alan Menken and lyricist Howard Ashman — including "Be Our Guest", "Beauty and the Beast", "Belle", "Gaston", "Something There" and more.
The original Broadway production ran for over 13 years and was nominated for nine Tony Awards, including Best Musical.