The Restaurant:
Waterfront Warehouse, 3322 Sheridan Road, is an industrial themed restaurant with an impressive craft beer selection.
The Featured Dish:
Greek Freak Tacos — Three Naan pitas filled with grilled chicken or gyro, imported feta cheese, chopped romaine, and red onion finished with homemade cucumber sauce and oregano.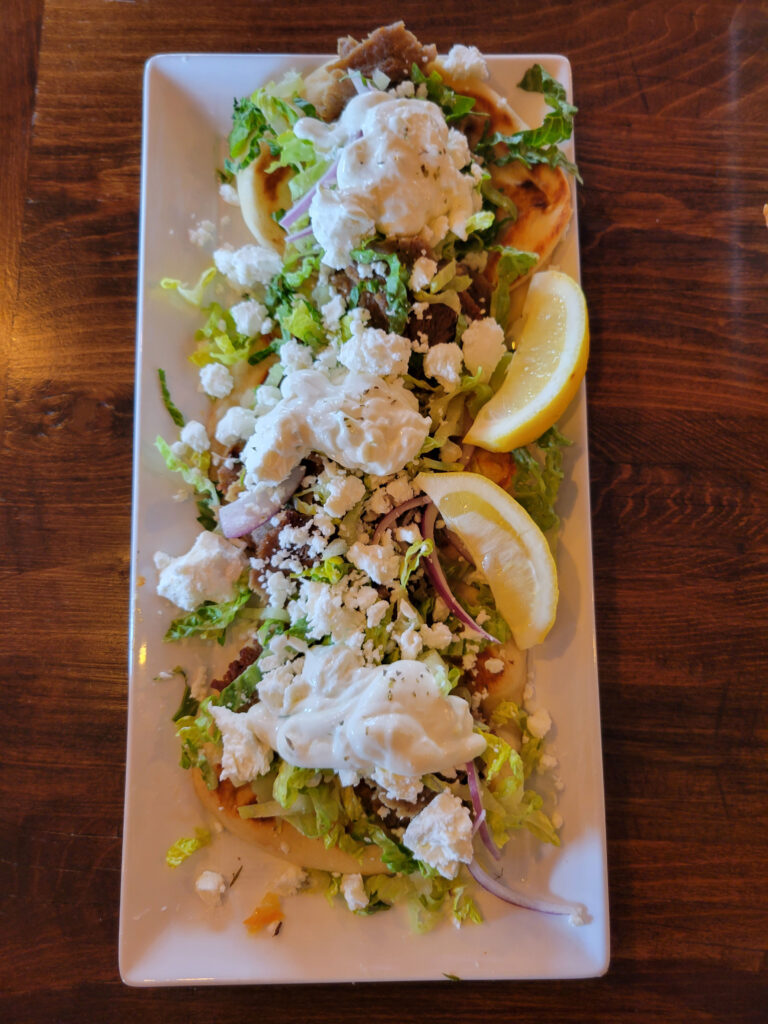 The Flavor and The Story:
Waterfront Warehouse is a perfect "go-to" restaurant when you're just not sure what you want.
Their huge menu runs the gamut from creative burgers to dry-aged steak and everyone is bound to find something they're excited about.
Usually, I don't dig too deep into the offerings. I'm a huge fan of the Thai Fries and just order them without thinking.
That, my friends, has all changed. I have discovered my new favorite dish from Waterfront Warehouse.
The Greek Freak Tacos are like some sort of mashup of everything I want for lunch, a bit of greens, some delicious protein, and a whole lot of flavor.
Everything starts with the Naan bread "tortillas" which are like tasty pillows of soft bread that lovingly hold your meal together.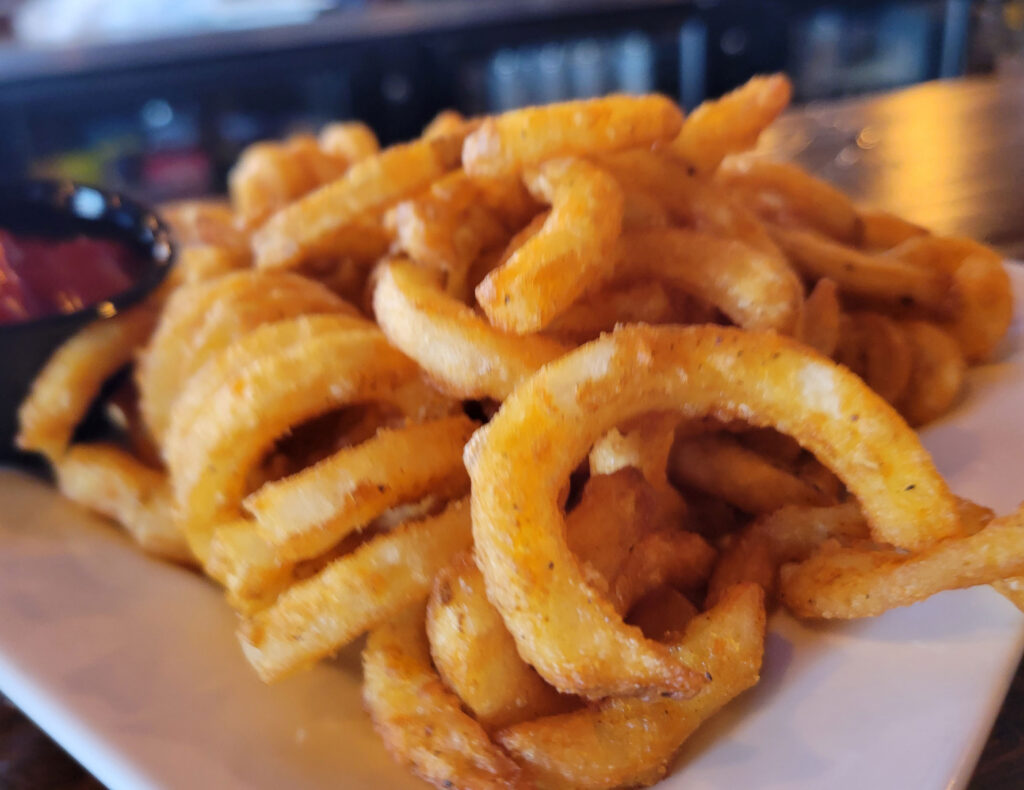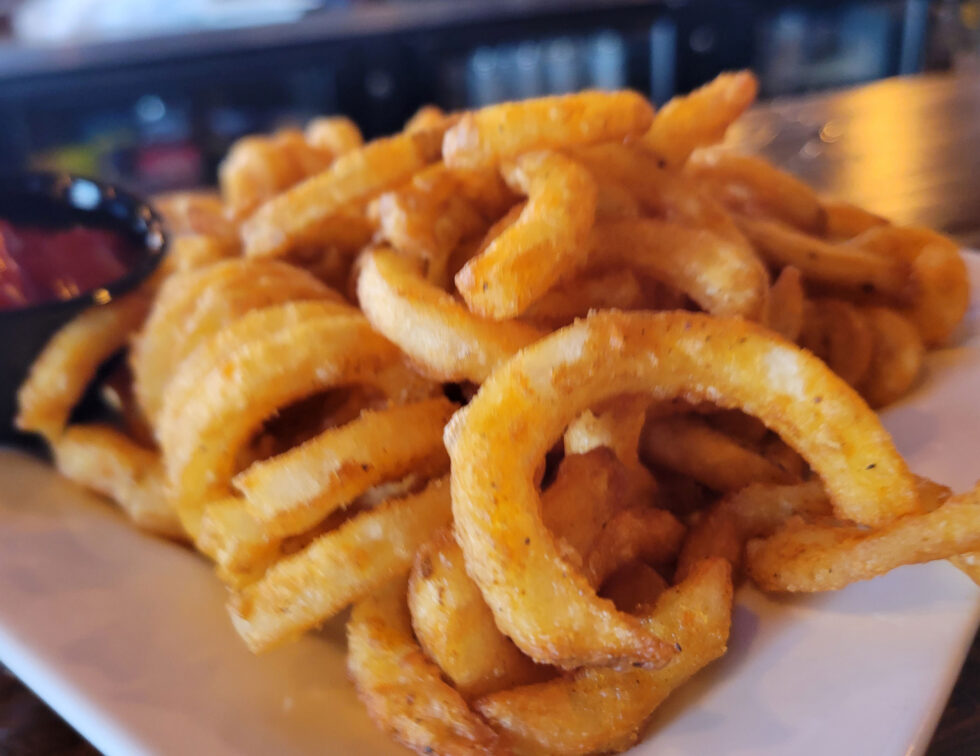 The dish comes standard with grilled chicken, but I can never pass up a shot at gyro meat which pairs beautifully with the feta cheese and house-made cucumber sauce.
With the gyro upgrade, the plate basically becomes three super deluxe gyro sandwiches but with extremely high quality ingredients.
As a bonus, if you decide to try this during lunch hours, Waterfront Warehouse offers fries and a cup of soup with every sandwich between 11 a.m. and 4 p.m.
They offer several different french fry options, but there's a clear top dog of potato shapes available, and yes, curly fries are as delicious as you remember.
The Greek Freak Tacos are available every day for $14.99 and includes fries. Between 11-4 the order also includes a cup of soup.
Waterfront Warehouse is currently open for dine-in and also accepts carryout and online orders. You can view this dish and the entire menu at EatAtWW.com.