The Restaurant:
Waterfront Warehouse, 3322 Sheridan Road, is an industrial-themed restaurant with an eclectic menu and impressive craft beer selection.
The Featured Dish:
Thai Fries — Waffle fries topped with thick-cut pork belly, egg-up, roasted peanuts, scrambled egg, fig marmalade, chives and drizzled with coconut curry and sriracha sauces.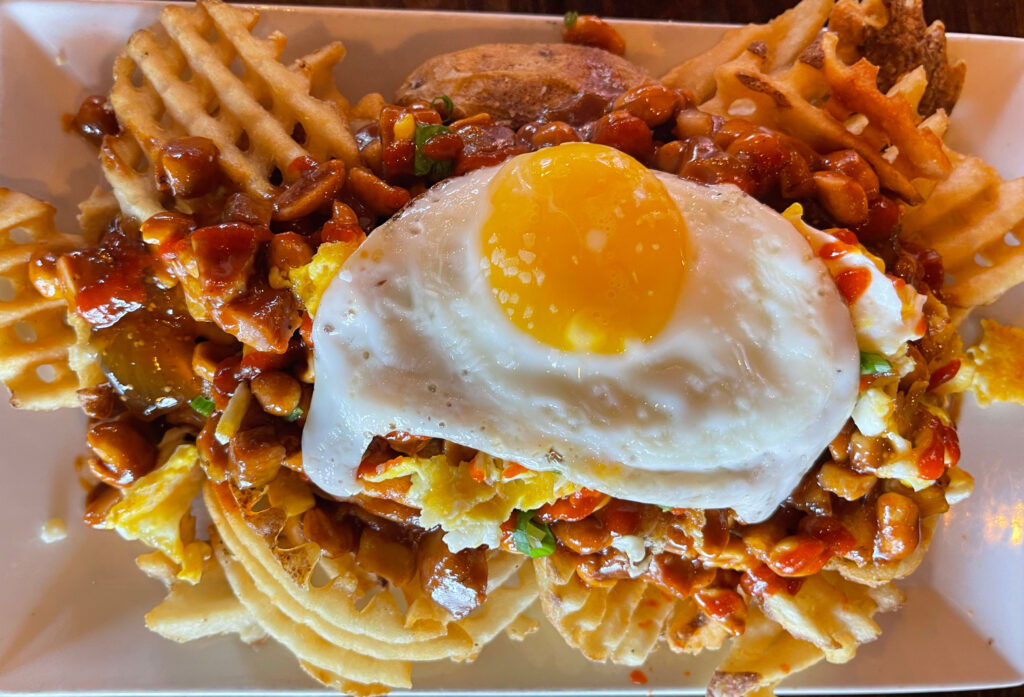 The Flavor and The Story:
Waterfront Warehouse is just one gem in an impressive group of locally owned, unique restaurants by the Roots Hospitality group.
The industrial decor and friendly service are an homage to Kenosha's manufacturing past and reputation for Midwestern hospitality.
Located just a stone's throw from Lake Michigan's shoreline as well as the historic Band Shell, Waterfront Warehouse is the perfect stop for lunch or dinner when attending an event in Pennoyer Park or Downtown Kenosha.
While the decor represents Kenosha history, the menu represents the current state of Kenosha as a dining and entertainment destination. With items that range from the familiar to the exciting, there is truly something for every guest.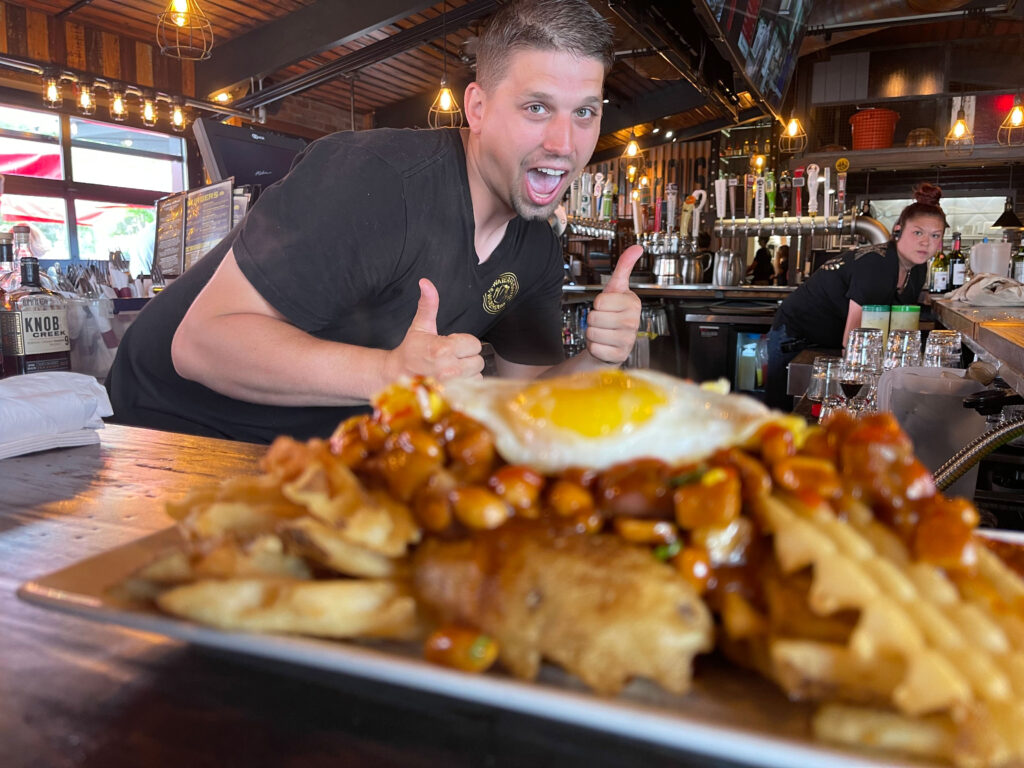 No matter what type of food I'm in the mood for, there's one dish I order every time I visit — the unique and delicious Thai Fries.
This mashup of classic American food and a variety of cultural influences is the perfect appetizer to split with a group for any occasion … or to eat completely by yourself. No one at Waterfront is judging.
It starts with a huge pile of waffle-cut French fries cooked to perfection with enough crispiness to stand up to all the toppings while still maintaining a soft, enjoyable center.

Atop this savory mountain are generous helpings of crispy pork belly, crunchy roasted peanuts and the signature mix of sauces.
Think the best cheese fries you've ever had, but with a sweet, savory and tangy sauce rather than your run of the mill nacho cheese.
Every bite is covered in deliciousness, which becomes important if you're sharing. Wars have been started for less than taking the last topping-covered fry.
To crown this king of bar snacks, it is finished with a perfect sunny-side-up egg that, when broken and mixed with the fries, elevates the dish to pure perfection.

Thai Fries are available every day for $9.99.
Waterfront Warehouse is currently open for dine-in and also offers carryout and curbside orders. The full menu including this item can be viewed online at EatAtWW.com.