SOMERS — Hawthorn Hollow Nature Sanctuary and Arboretum, in partnership with the Kenosha Public Library, has once again opened its' StoryWalk trail. The StoryWalk program creates interpretive trails based on popular children's books. This spring, follow book pages with a story that enhances your adventure through the forest.
This spring, the story is "Crinkle, Crackle, CRACK: It's Spring!" by Marion Dane Bauer and Illustrated by John Shelley. Spring is a special time of year where many new things are happening in the forest — new sights, smells, and sounds!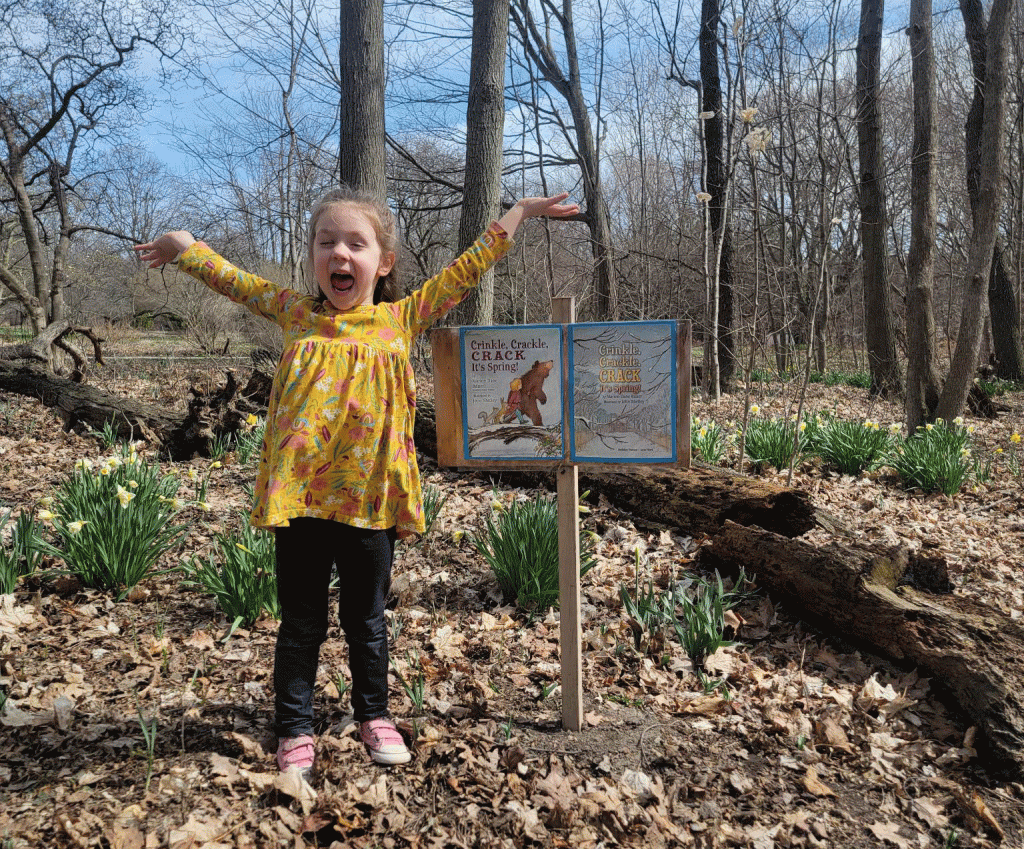 Follow along with a friendly bear as all of the forest animals welcome spring. The story travels through Hawthorn Hollow, starting on Old Mill Road, and ending across the Pike River with a take-home craft, while supplies lasts. Make sure to stop and smell the spring ephemeral flowers you will encounter along your walk!
This StoryWalk experience will be available to read until June, when the summer book will be installed.
The StoryWalk Project was created by Anne Ferguson of Montpelier, Vt., and developed in collaboration with the Kellogg-Hubbard Library. StoryWalk is a registered service mark owned by Ms. Ferguson. StoryWalks have been enjoyed in all 50 states and 13 countries, including Malaysia, Russia, Great Britain, Bermuda, and Pakistan. Thank you to the Kenosha Public Library for making this StoryWalk possible!
Hawthorn Hollow, 880 Green Bay Road, and is open to the public from 8 a.m. to 5 p.m. Tuesday through Sunday. There is no admission fee, however donations are graciously accepted. For more information about Hawthorn Hollow's upcoming events, go to hawthornhollow.org.