The University of Wisconsin-Parkside is pleased to announce the fifth annual Parkside Day, presented by HARIBO of America, on Wednesday, April 26.
Students, faculty, staff, alumni and community members are invited to take part in this day of service, celebration, and giving in support of UW-Parkside. There will be a variety of activities and opportunities to get involved during the week of April 23.
This 24-hour event raises funds for the university and celebrates Parkside Ranger spirit. Over Parkside Day's first four years, 3,612 individuals participated: 2,327 donors generously gave more than $549,000, and 520 volunteers have given 802 hours of their time. With a great deal of generous support, Parkside Day has grown 982% in its lifetime.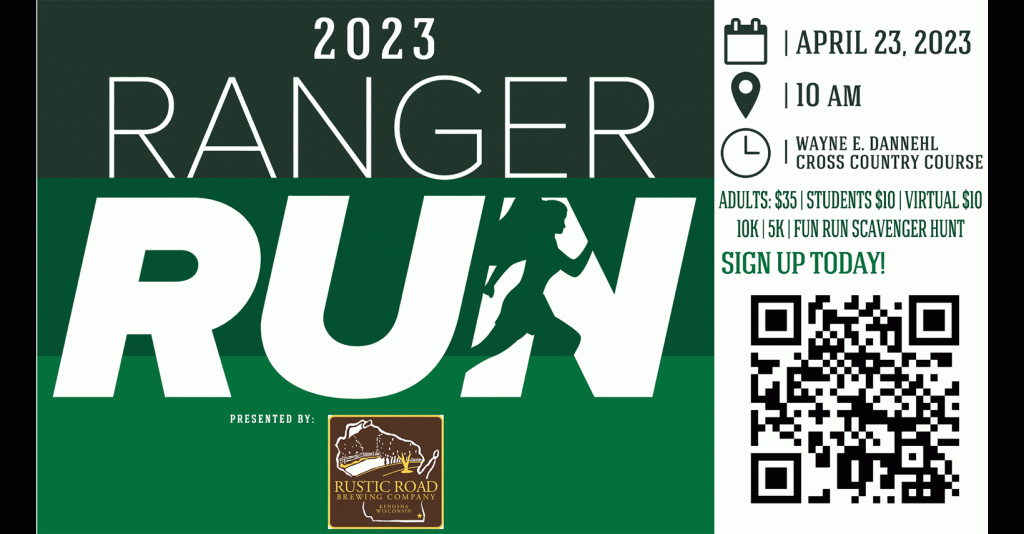 "Thanks to the community, Parkside Day has grown exponentially since its first year in 2019, and we look forward to strong continued support from the community this year," says Linnéa Booher, UW-Parkside Director of Donor and Alumni Engagement. "The funds raised and the visible engagement of supporters on Parkside Day has a direct impact on UW-Parkside students. We're so excited to see what we can achieve for students together this year!"
Parkside Day activities will begin on Sunday, April 23 with the Ranger Run, presented by Rustic Road Brewing Company. The race will start at 10 a.m. at the Wayne E. Dannehl National Cross-Country Course. A 5K Run/Walk, 10K Run/ Walk, and Fun Run: Scavenger Hunt event are available. The Parkside Day Launch Party will follow at 11 a.m. and will kick off a week of spirit and celebration. The party is open to the public and features food, live music, outdoor family activities and more.
Volunteerism is another core component of Parkside Day. The Rangers Give Back Initiative is powered by Goodwill Industries of Southeastern Wisconsin and Metropolitan Chicago, a workforce development nonprofit dedicated to positively impacting the communities it serves. Volunteerism activities kick off on Tuesday, April 25 with a blood drive, hosted by Versiti Blood Center of Wisconsin and Parkside Athletics in the DeSimone Arena (UW-Parkside Sports & Activity Center) from 11 a.m. to 5 p.m. 
Rangers Give Back continues on Wednesday, April 26 with campus planting and outdoor clean-up sessions as well as a Clean the World kit packing activity. In partnership with Clean the World, Rangers Give Back volunteers will pack more than 1,500 hygiene kits to be distributed both locally and globally.
Throughout the day on Wednesday, April 26, the campus community and members of the public are invited to participate in competitions and activities that highlight UW-Parkside. The centerpiece of Parkside Day's activities will be giving challenges to raise funds in support of the Future Focus Fund, UW-Parkside Foundation's largest need-based student aid fund; Ranger Athletics; and other opportunities that directly benefit student learning and career preparation at UW-Parkside. The Ranger Reunion, sponsored by the UW-Parkside Alumni Association, will take place at 5:30 p.m. in the Student Center Ballroom on April 26. Alumni are invited to celebrate Parkside Day, network with fellow alumni and outgoing Chancellor Debbie Ford, and participate in a volunteer challenge.
For more information about Parkside Day and to register for events, visit www.uwp.edu/parkside-day.