The public is invited to join this Saturday (April 1) in the planting of pinwheels in the lawn outside the Kenosha County Job Center to commemorate National Child Abuse and Neglect Prevention Month.
Pinwheels representing each child in Kenosha County who was documented as a victim of child maltreatment in 2022 will remain on display throughout April in the lawn on the southwest corner of 85th Street and Sheridan Road.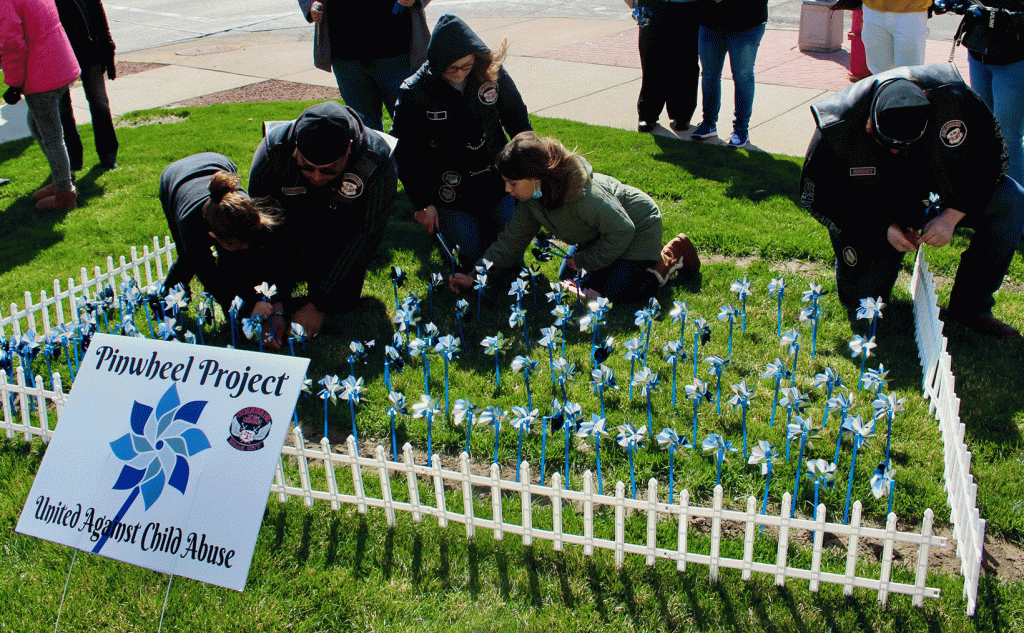 The planting ceremony will be held at 1 p.m. Saturday and will include remarks from County Executive Samantha Kerkman and county Children and Family Services Division Manager Pamela Condos.
This annual display, now in its third year, is held in partnership between Kenosha County and the Guardians of the Children-Belle City Chapter, a volunteer group of motorcycle enthusiasts who advocate against child abuse and neglect. This year, the group is also organizing pinwheel displays in Racine and Walworth counties.
For more information, please call 262-909-4803 or send an email to tornado@bellecitygoc.com.