In our family, one of the principal rites of spring is the return of baseball.
That starts with the ritual of Opening Day. Ballparks are festooned with flags and banners. Ancient players walk on to the field (or are wheeled out) to the applause of thousands. The first pitch is thrown. The season starts. Hope springs eternal.
Sometimes by the end of the first week, your team is at the bottom of the league. But, on that first day everyone is tied for first place. Everyone has the same opportunity. It's a special time.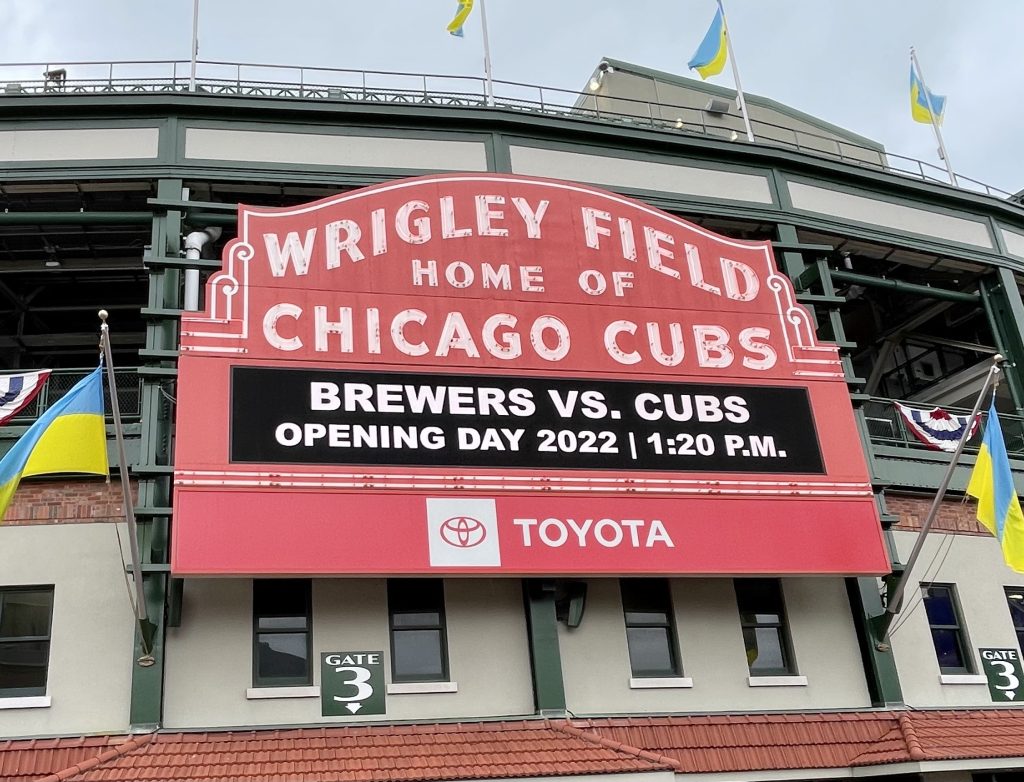 Decades of our spring and summer lives have been filled with the sights and sounds of baseball. Our family has built family vacations around visits to America's baseball parks. From Boston to Seattle to Kenosha's Simmons Field, we have enjoyed the sound of the bat and roar of the crowd.
And it all starts on that spring revival of warm memories of days gone by.
Childhoods involved playing pick-up games in the Frank School playground, watching nighttime softball games at Columbus Park or being sprawled on the floor listening to Jack Brickhouse broadcast Chicago Cubs games on WGN-TV. Those memories drive today's preoccupation with America's pastime.
After a long dark winter, the return of baseball is a tonic to revive the spirits. We have had the pleasure of attending many of these annual rituals in Chicago and Milwaukee and once in San Francisco.
Except for the opener in San Francisco, our Opening Days have varied from darn chilly to downright frozen. The roof in Milwaukee has provided some sense of warmth to the day. But we have spent more Opening Days 50 miles to the south — at the corner of Clark and Addison in Chicago.
Who wouldn't enjoy a frozen afternoon in Chicago? Upper deck. Twenty-mile-an-hour winds whipping off Lake Michigan. Hands frozen to a cup of overpriced beer. Wishing you had a hot coffee instead. It's a thing of beauty.
From the upper deck at Wrigley, you can actually see Lake Michigan. You can see the waves being stirred up by the fierce northeasterly wind. You can hear the wind as it moves up Addison Street and wraps itself around your gloveless hand and keeps the beer cold. It is magic.
At spring outings to Milwaukee, pushing the season is the theme. Tailgating on April Fools' Day poses its own challenges. The term frozen brats takes on a whole new meeting. They go from hot off the grill to frozen about halfway through the eating process. We have tailgated there when the combination of rain, wind and general discomfort caused us to leave everything in the car, head indoors and pay a heady price for a cup of Miller.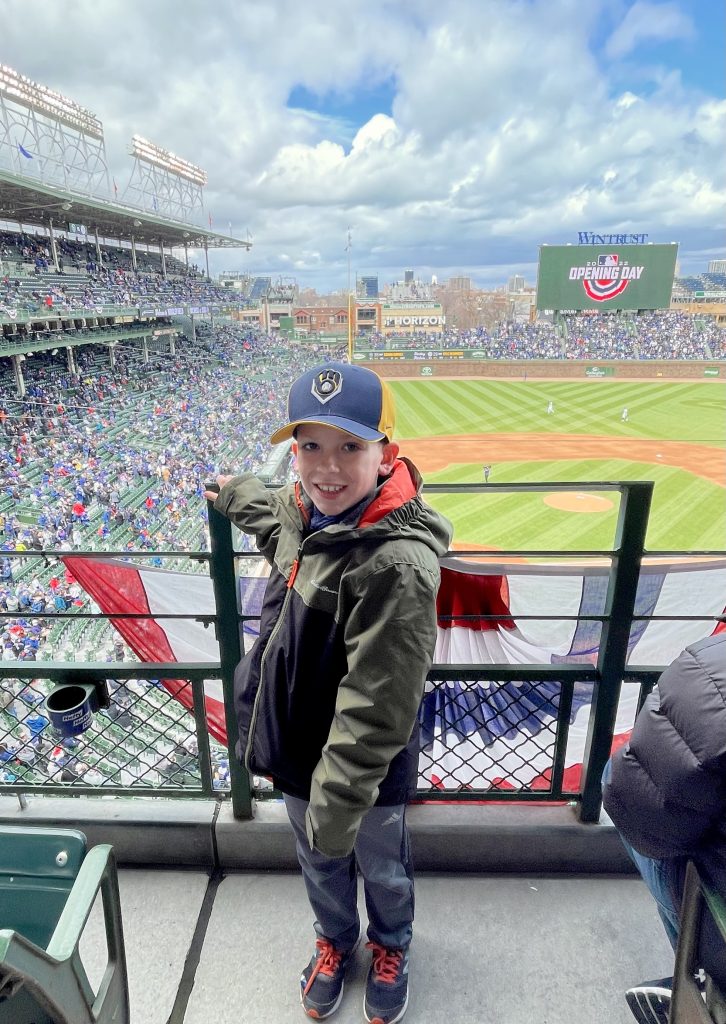 So why do people do this? Why do they freeze themselves and pretend they are enjoying a mid-summer outing while trying to sip a frozen beer through their blue-tinged lips?
It's all about the anticipation of what is surely to come.
Some evening in June, we will be sitting at Wrigley enjoying a game while a gentle breeze wafts about us. There will be a spectacular play at home plate. Our favorite player will hit a ball onto Waveland Ave. Tens of thousands will roar as one. It will be magic.
On a Sunday afternoon in Milwaukee, the parking lot will be covered with enough tents to mimic an army encampment. Tons of meat will be grilled. Tables will be prepared as if for royalty. It will be magic.
The season openers are upon us. Let's celebrate the sense of renewal they bring. Let's wallow in the memories that are stirred. It's official. Spring is here. Summer will follow.
Play ball.