Deleting junk email without giving it a second thought is a common occurrence for many people.
Thankfully, Terri McGuire was intrigued by a too-good-to-be-true email she received during winter break last year.
A fourth and fifth grade teacher at Brass Community School in Kenosha's Uptown neighborhood, McGuire responded to the email sent by Tarah Waters, the National Program Operations Coordinator for SOS Outreach in Vail, Colo.
Reaching out to different teachers at Title 1 schools in Kenosha County, Waters explained that her organization wanted to provide its "Learn to Ride" ski and mentor program to fourth grade students at Brass. Participants would receive lessons with ski instructors at Wilmot Mountain, winter clothing, equipment, transportation, and meals.
"I took a leap of faith," McGuire said. "I responded back and said, 'Yes, I would love to take my class!'"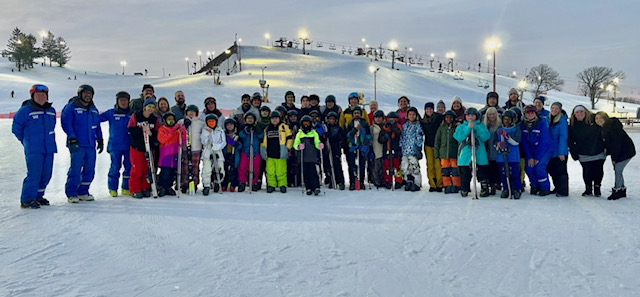 In 2022, 30 enthusiastic Brass fourth graders successfully completed the five-week program centered around the SOS core values of "courage, discipline, integrity, wisdom, compassion and humility."
Over the summer, McGuire was asked if she would be interested in spearheading more groups to bring to Wilmot Mountain as an SOS Outreach program coordinator.
"I was like, 'Yes, absolutely!'" she said.
Along with another group from Brass, Year 2 of the program included students from Frank Elementary School, Lincoln Middle School and the Boys & Girls Club.
Approximately 150 children from Kenosha were able to experience that sense of accomplishment this year at Wilmot Mountain. On Wednesday (March 15), an end-of-season celebration dinner was held for the 75 Brass participants.
"I feel inspired by the teachers, volunteers, mentors, Wilmot instructors and students who have given this opportunity a chance," McGuire said.
For her dedication to helping inner-city learners, McGuire has been selected as the Kenosha.com Kenoshan of the Week.
"Terri is one of Uptown Kenosha's most wonderful teachers, community leaders and innovative thinkers for the families and students to share," Krista Maurer wrote in her nomination submission. "Since the program (began), Terri has reported that she has noticed a huge difference in her students and what the phrase 'moving mountains' means."
A Milwaukee native, McGuire is in her 10th year at Brass after previously teaching in Northbrook (Ill.). Married to Bob, the couple have four children (Jack, Frank, Maggie, and Tommy).
"We're just a very active family," Terri said.
Skiing, however, wasn't one of Terri's favorite activities before getting involved with the SOS Outreach program.
"I learned in high school, but I really hadn't skied for about 20 years," she said. "It's not like this is who I am. I loved the idea of the kids being outside. I think skiing and outdoor activities are great for any kid.
"My husband jokes that I hate the cold more than anyone. I definitely don't fit the profile of being this skier kind of girl. Now that I'm doing it, with the right gear, I'm all good."
New this year, student skiers were paired with mentors from the community who made connections on and off the ski hills.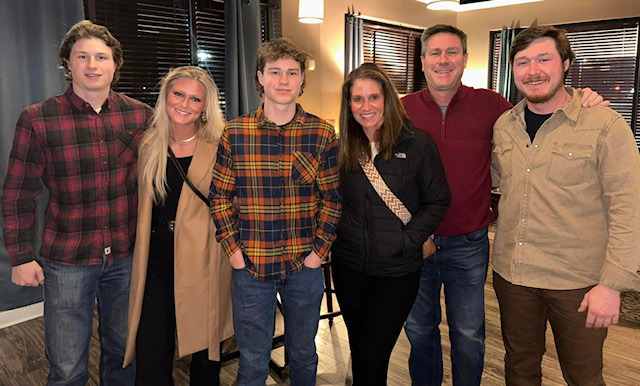 "They developed relationships with the kids," McGuire said. "Very often when adults mentor kids, they don't really have things to talk about, or maybe the conversation can be confusing or strange.
"When you ski together or do something fun and challenging together, it's a common equalizer. I've seen how it has changed the relationships between kids and the community with different adults. I feel like it truly makes a difference for our Uptown kids. We need programs like this."
As the leader of such a rewarding program, McGuire acknowledged that there are feel-good moments every step of the way.
"I think my favorite part is changing mindsets of what is possible," she said. "I have taught in the Uptown area for a long time. I know that a lot of my kids sometimes don't get beyond the end of their block. Many of them have never been west of the interstate. Every week when I would go and take the kids, you would hear them make comments about goals.
"These kids are seeing themselves as something more than just what they are presently. It's opening possibilities. It's planting seeds for their future. Opening doors and changing mindsets — I think that has been the most rewarding thing."
NOTE: To nominate a Kenoshan of the Week click here or email Andrew@Kenosha.com.