The emotions finally caught up to DeShaun Foster on Wednesday (Feb. 1).
On the opening day of Black History Month, Foster celebrated with family, friends and the community the best way possible with a soft opening of BLAK Coffee, located at 5615 Seventh Ave. in downtown Kenosha.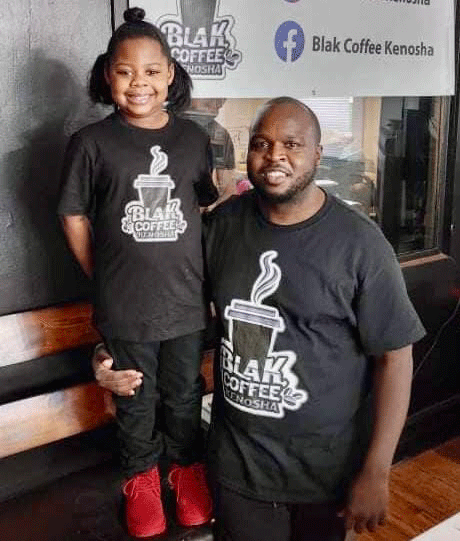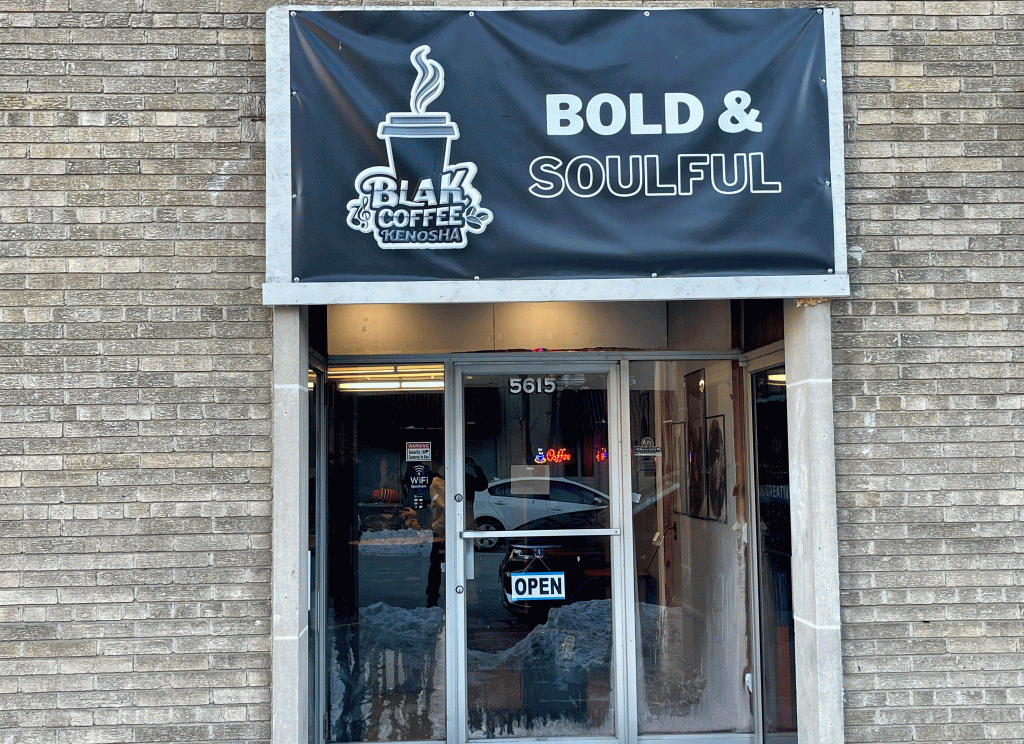 "This means everything to me," said Foster, who struggled holding back the tears. "And this means everything to not only me but my family. This is who I am. It's a tribute to my grandmothers and my daughter. The love I put into this place is all for them."
The Kenosha native previously operated BLAK Coffee — Kenosha's only Black-owned coffee shop — out of RegiMen Barber Collective, 1345 52nd. St. Foster's goal was to someday own his own brick-and-mortar in Kenosha.
After months of hard work and countless hurdles, that day finally arrived.
"There were times when I thought about giving up," Foster said. "My daughter (Jonessa) kept pushing me. She wanted to see this place open. She came in this morning before school and was so happy. As happy as I am, it means more to me to see the people I love and care about see it open."
No one was prouder than Alvin Owens, owner of RegiMen Barber Collective and founder of Education Youth Development Outreach. Owens mentored Foster as a youth and guided him as an adult and now small-business owner.
"I remember when (Foster) first asked to open the pop-up in my barbershop," Owens said. "It was an instant hit. I encouraged him to get other mentors in the food and beverage industry and he did. He did his homework and transformed his business.
Foster participated in Owens' popular Spring Break College Tour, which allows area students to visit historically Black colleges and universities throughout the country.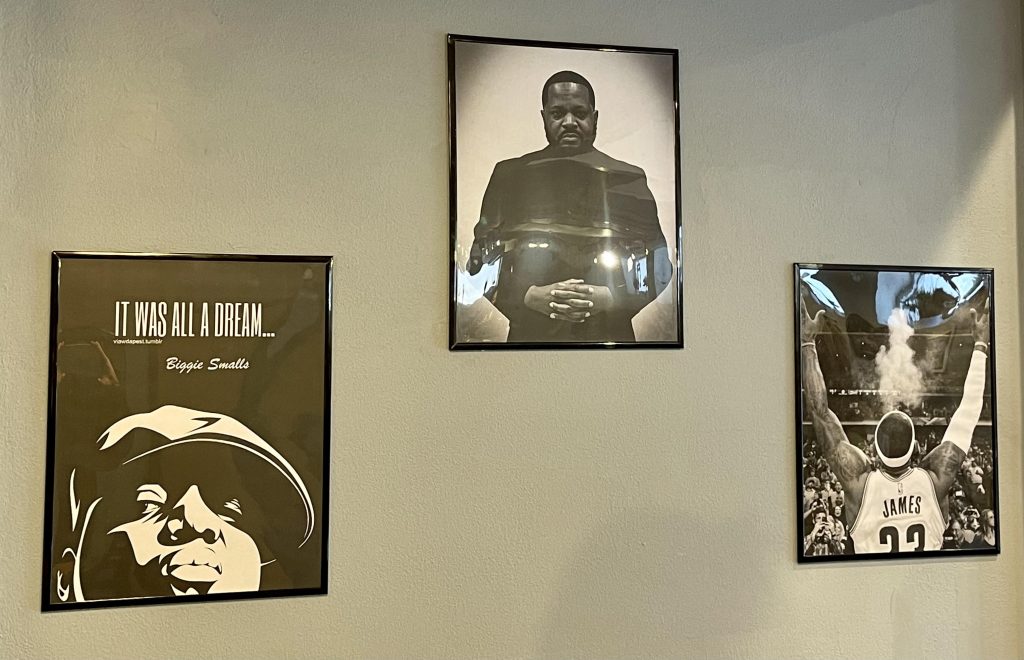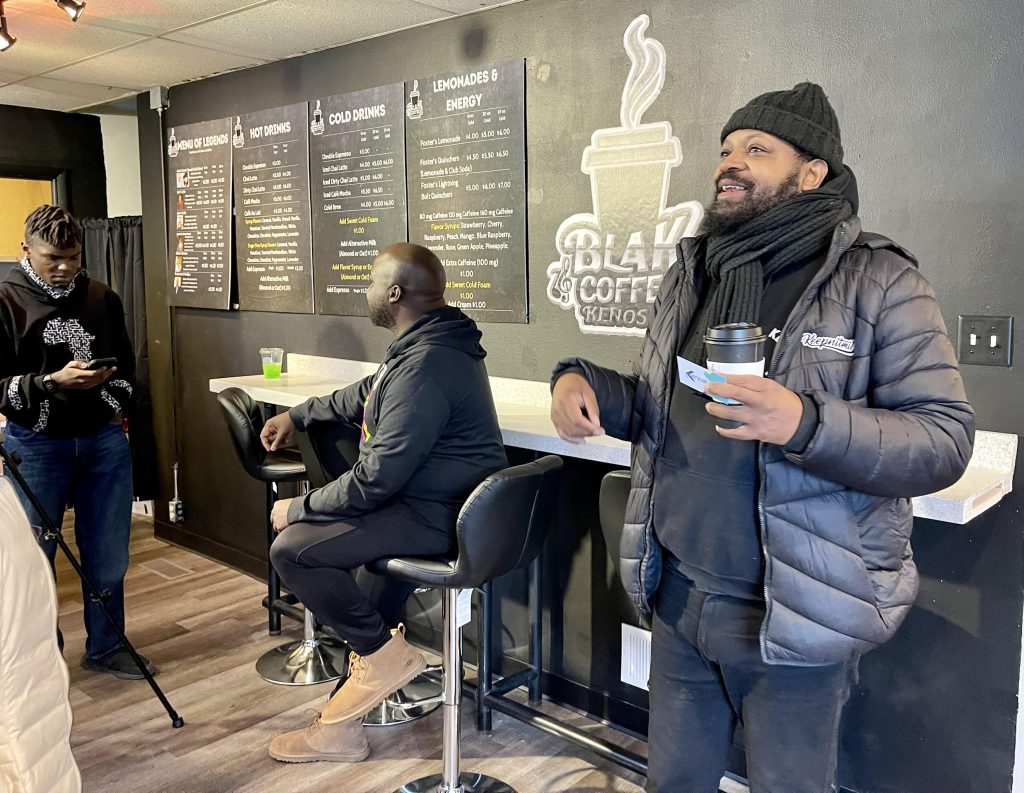 "I remember when he was little taking him on the college tour to New York, the Carolinas and Washington D.C.," said Owens, whose photo is framed and mounted at BLAK Coffee between pictures of LeBron James and The Notorious B.I.G.
"Watching him as a kid to a young man to a grown man with family and now doing something great for Kenosha. I'm overwhelmed."
Anthony Jefferson, owner of Five Star Moving Crew, was one of BLAK Coffee's first customers.
The Kenosha native sipped his coffee and enjoyed a pastry while watching local residents stand in line, not only to purchase coffee but to offer Foster his well-deserved congratulations.
"I've been stopping by since he was RegiMen," Jefferson said. "I know family and legacy is the big thing for him. Seeing all of his family members on the wall in a permanent brick-and-mortar is a proud moment for him."
BLAK Coffee gained national notoriety last spring when That '70s Show star Topher Grace made a shocking appearance at the business and took selfies with employees. Grace was visiting Kenosha with his wife Ashley Grace, a Kenosha eSchool graduate and model and actress.
To read all about Topher's trip to Kenosha, click HERE.
The celebration continues at 10 a.m. Saturday (Feb. 4) for BLAK Coffee's official grand opening and ribbon cutting ceremony. State Rep. Tod Ohnstad, D-Kenosha, is scheduled to appear along with Miss Kenosha Jenna Zeihen.
Foster said he's prepared for another round of emotions.
"I'm not going to lie," Foster said. "I cried before I even got here (Wednesday)."