A popular local nightclub whose beloved proprietor, Pavle Zekovic, died last year is reopening under the same name — keeping alive his dream and memory.
Pavle's Lounge, 1724 52nd St., will resume serving up libations, laughter and live music on Friday (Jan. 20).
And in a twist, the bar's new owners bought the not-too-distant Union Park Tavern from Pavle's twin brother, Peter Zekovic, six years ago.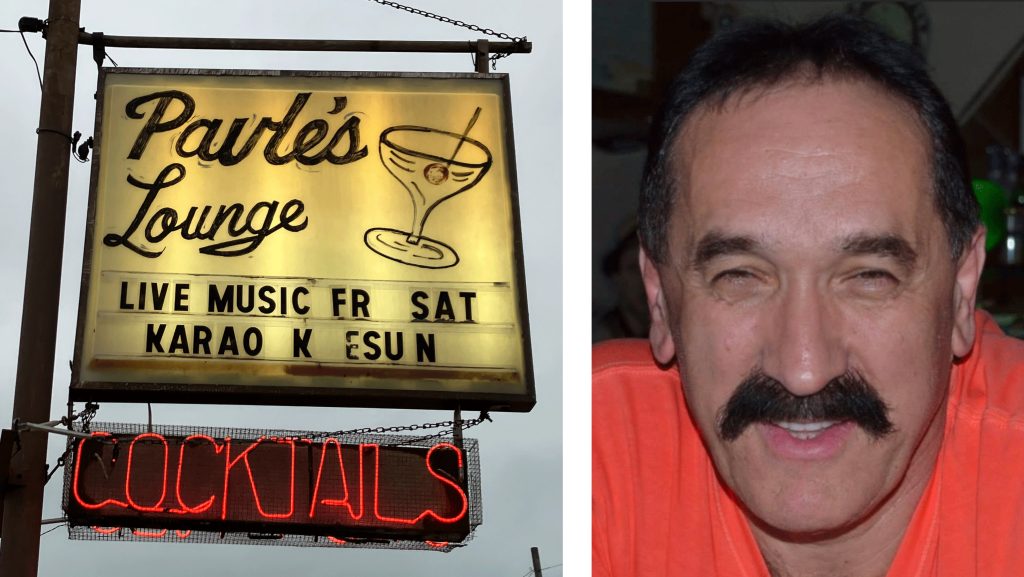 "We're so sad about Pavle's passing, but we're excited to keep the bar going," said Angie Cook, who along with her partner Ben DeSmidt purchased Union Park Tavern — then called Pete's Place — in 2017.
Prior to that, Cook managed TG's bar and restaurant.
UPT, as Union Park Tavern is dubbed, is located at 4520 Eighth Ave.
"Ben and I occasionally went to Pavle's for his Slivovitz (plum brandy) and to see David 'Elvis' Kirby perform," Cook said. "Pavle was always so warm and welcoming. He was such a sweetheart."
When Cook and DeSmidt contacted Peter to offer their condolences, Peter broached the idea of them purchasing Pavle's Lounge.
"We thought about it and said, 'Why not?'" Cook said. "We decided if we were going to start another business, this was a great fit for us."
Pavle opened the bar exclusively on weekends, and that made their decision easier, she said. They'll maintain that schedule — and thus won't be operating two bars full-time.
"We'll be open from 5 p.m. to close Friday through Sunday," Cook said.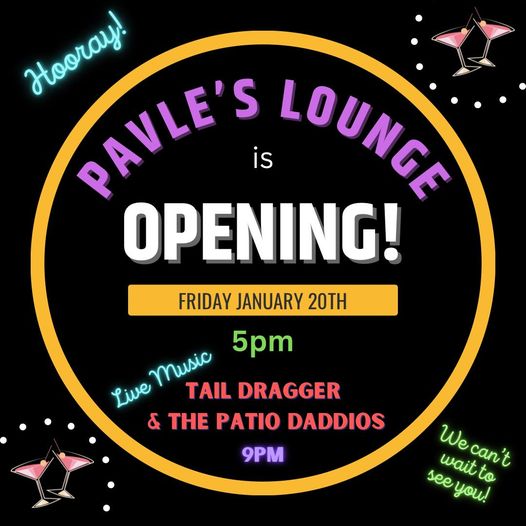 The purchase was consummated last fall.
The city is developing downtown and surrounding areas, so the 52nd Street location — which has suffered setbacks from crime and the 2020 civil unrest — possesses a promising future, Cook said.
"Fifty-second Street is actually the gateway to downtown," she said. "It's a state highway."
The couple has made some cosmetic upgrades to Pavle's Lounge, such as painting the walls and installing new overheard lighting. There's a lot of work yet to do, but Cook is determined to observe the scheduled re-opening — ready or not so ready.
When complete, the ambiance will recall a 1950s-era cocktail lounge, Cook said.
The bar will re-open at 5 p.m. Friday and feature a performance by blues artists Tail Dragger and the Patio Daddios beginning at 9 p.m.
Admission is free.
Said DeSmidt: "Although the circumstances were unfortunate, with Pavle's passing, we're looking forward to our new adventure."
The transfer of liquor and cabaret licenses went smoothly, he said. The couple also obtained an outdoor entertainment license for the venue.
"The bar has a large back yard where we can have live music and possibly food trucks in the summer," DeSmidt said.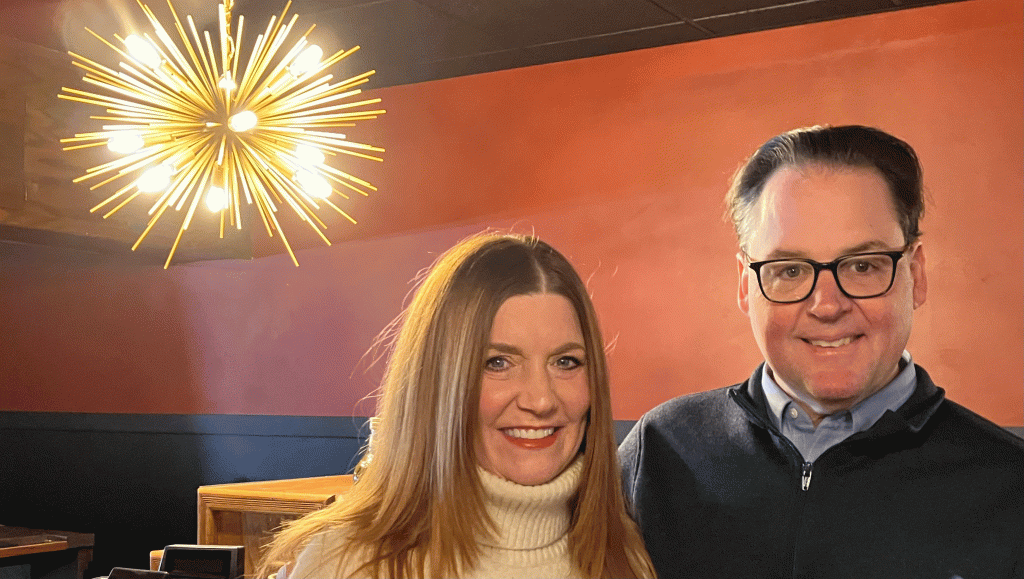 For more than two decades, the Zekovic twins — immigrants from the former Yugoslavia — simultaneously operated their separate bars. Both also labored full-time for years at the now-gone Macwhyte Wire Rope Co.
Initially, Pavle's Lounge catered to a largely white-collar clientele.
That gradually changed, and — like Pete's Place — the bar became a popular haunt among patrons from all walks of life.
Built in 1924, the modest-sized, one-story brick structure that is now Pavle's Lounge contained a series of businesses including a speakeasy, grocery store, restaurant and TV repair shop before becoming a succession of taverns beginning in the late 1960s.
Pavle (pronounced POV-lay) bought the locale in 1991 and spent a hefty sum renovating and re-furnishing it.
The investment paid off, and Pavle's dream was realized. The bar became a prominent local nightspot and the ideal setting for his outgoing and affable personality.
Pavle died unexpectedly last August at age 68.
"It was a total shock for me," Peter said. "It was unbelievable. I still can't believe it happened. I'm still in shock.
"He died of a blood clot after undergoing simple surgery for a hernia. He was so strong and in great health. … He was my brother, my twin brother. We were very close. It's extremely painful. Beyond words."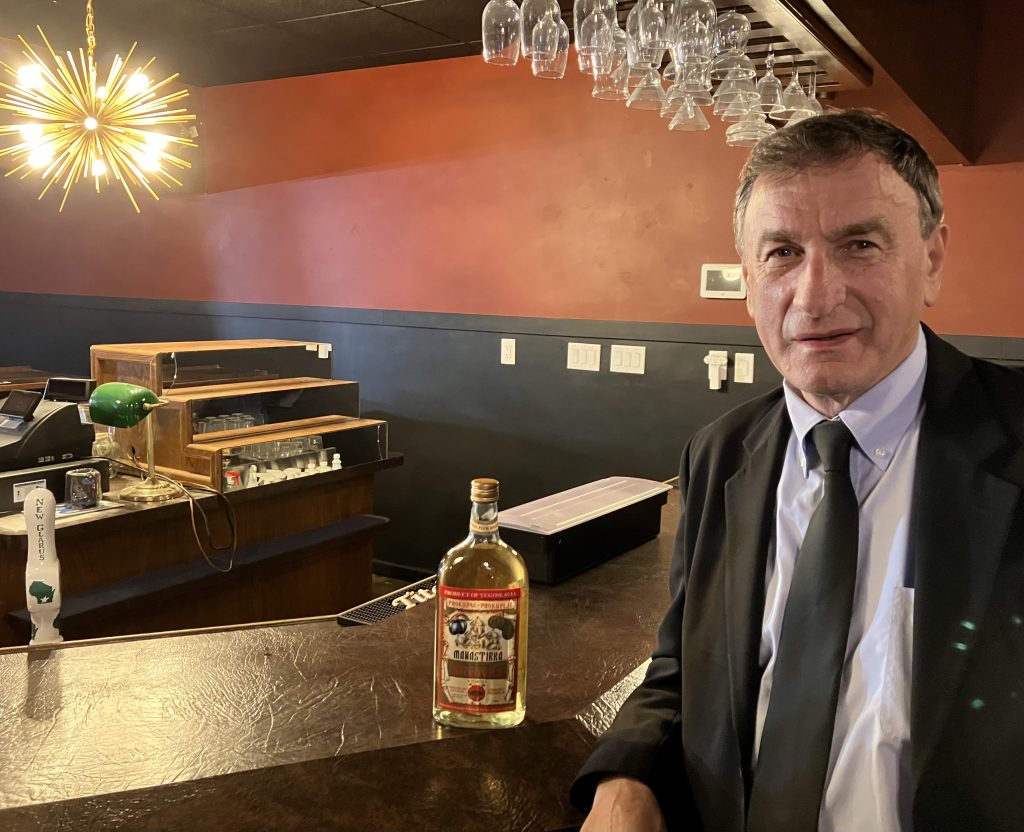 Still, Peter is comforted to know that Cook and DeSmidt are perpetuating Pavle's memory through the bar.
"How could I not be," he said. "They are the perfect, the best people to carry on the business, and they are keeping his name. That is a very special gesture that honors a very special man.
"Our family is deeply appreciative."
In the weeks following Pavle's death, the tavern's exterior was adorned with flowers and signs reading, "We love you Pavle!" — placed there by the gregarious tavern owner's many friends and patrons.
One sign read, "Good times!" — Pavle's oft-uttered partying declaration, delivered with his beaming smile and joyous laugh.
In keeping with their emphasis on showcasing multiple genres of live music at UPT, Cook and DeSmidt also will present acts at Pavle's Lounge, which featured bands and DJs over the years under Pavle's ownership.
"We'll have live music on Friday and Saturday nights and karaoke on Sunday nights," Cook said. "All this is a work in progress, so we're sort of winging it now."
The bar's small, portable stage still stands.
The name of the locale has not been changed, said Cook, whose enthusiastic and vivacious personality mirrors that of Pavle himself.
"We think it's a way to pay tribute to him," she said. "He'll always be in our hearts."