As an agency that works around the clock to protect and serve a community, law enforcement rarely gets the opportunity to commend its own employees.
Newly appointed Kenosha County Sheriff David Zoerner made time for it on Thursday (Jan. 19).
A slew of promotions, certificates of merit and lifesaving efforts were announced and recognized at the annual Kenosha County Sheriff's Department Promotion and Awards Ceremony at Gateway Technical College's Madrigrano Conference Center.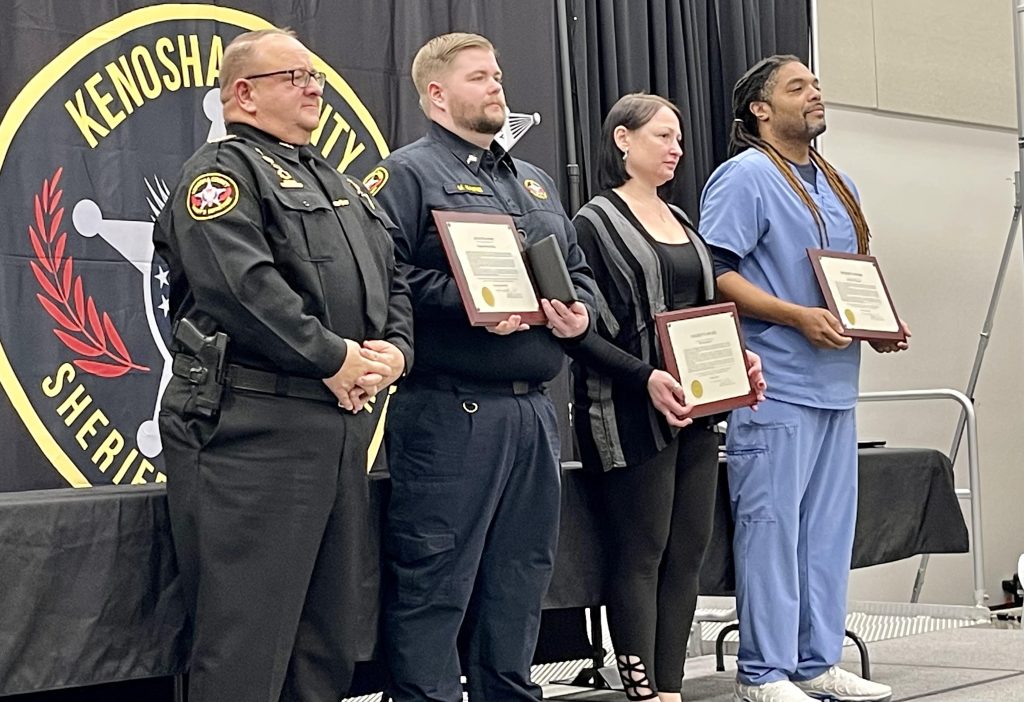 Seventeen department members were honored for recent promotions including Zoerner, who was sworn in as Kenosha County's 59th Sheriff on Jan. 3. The former KSD Sergeant replaced David Beth, who retired on Jan. 6 following 40 years of service.
"I feel so fortunate to be able to take the helm of what I believe to be a premier law enforcement agency in some of the most difficult times," Zoerner said. "I have one of the most talented and diligent staff in this industry. We plan on doing some amazing things for this community."
Other KSD promotions included:
Chief Deputy — Captain Justin Miller
Captain — Lieutenant Eric Klinkhammer and Lieutenant Steve Beranis
Lieutenant — Sergeant Ryan Markowski and Sergeant Chase Forster
Sergeant — Deputy Andrea Mehring, Deputy Colin Coultrip and Deputy Shawn Beckstrom
Detective — Deputy Michael Colaluca, Deputy Adam Barnard, Deputy Ronald Eckert, Deputy Allison George and Deputy Nicholas Moro.
Corrections Corporal — Correctional Officer James Walker
Food Services Manager — Chief Cook Shannon Flier
Chief Cook — Cook Sara Brown
KSD members receiving Lifesaving Awards included Deputies Tyler Brady, Joshua Wilson, Ben Dorval, Kelsey Schwuchow and Kyle Bissonnette, Corporal Matthew Rairie and Direct Supervision Officer William Wilks.
KSD Lieutenant Ken Urquhart and Deputy Maxwell Isaac each received a Certificate of Merit, while Registered Nurse Melinda Kenik, Licensed Practical Nurse Macon Thompson and Bristol resident Ronald Meigs were honored with the Sheriff's Award.
Daniel Lahare, Denise Bell and Wilks were named KSD Corrections Professionals of the Year.
"This is truly a family," Zoerner said. "We're so proud of everyone here. We rarely have time to stop and congratulate one another. When we have a minute to breathe, we absolutely want to do that. We want to recognize everyone for everything they do."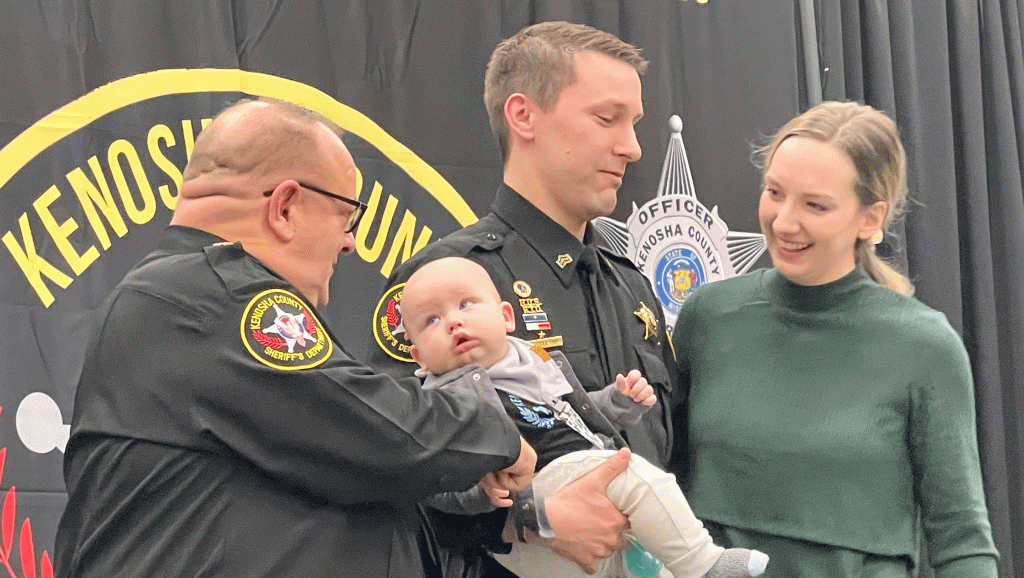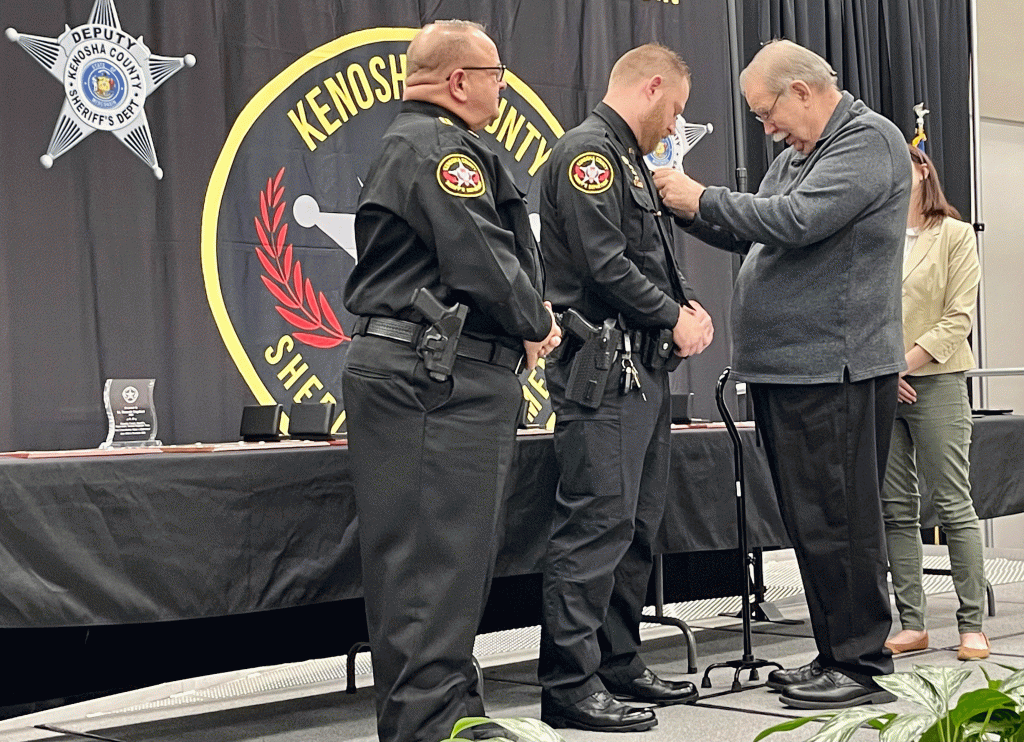 Dorval and Bissonnette received the Lifesaving Award for rescuing a retired KSD deputy who was unresponsive inside a Somers residence on Aug. 8.
"The individuals that receive these awards are responding to situations like this constantly," Zoerner said. "We care for human beings all day, all night."
Meigs received a Good Samaritan Award for his bravery after rescuing a man who was trapped inside a burning vehicle on Dec. 9 in Paris.
"Ronald was able to free the driver's feet from under the pedals and drag him a short distance from the car," KSD Sgt. David Wright said. "Ronald's actions were nothing short of courageous and were critical in saving this man's life."