The Boys & Girls Club of Kenosha Teen Center has never smelled better these days.
A new program designed to teach teenagers how to prepare healthy meals and snacks has transformed a group of hungry teens into an in-house culinary team.
The Teen Center, better known as "The Club," welcomed the Maytag Feel Good Fridge in August as a place for youth to discover fresh, healthy foods. Maytag donated refrigerators and offered grants for Boys & Girls Clubs across the country to make sure kids don't go hungry after school.
What the program has evolved into is much more.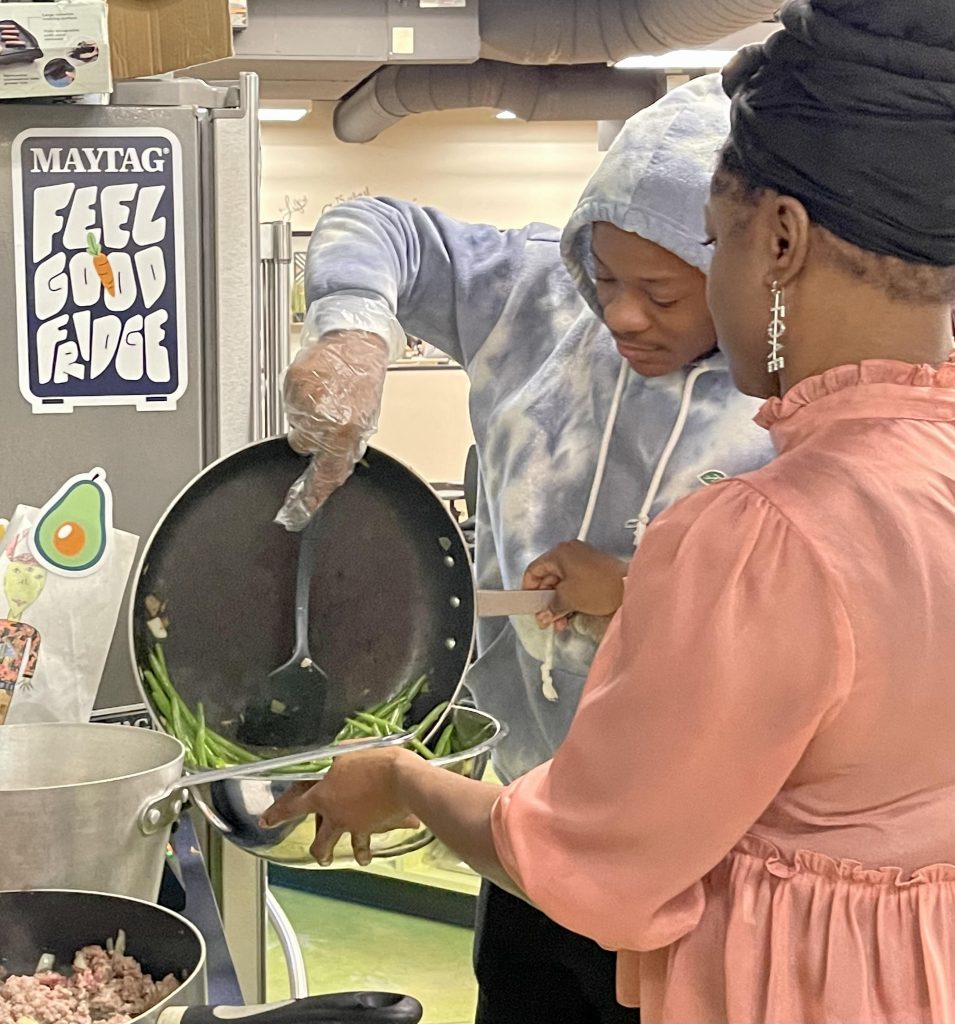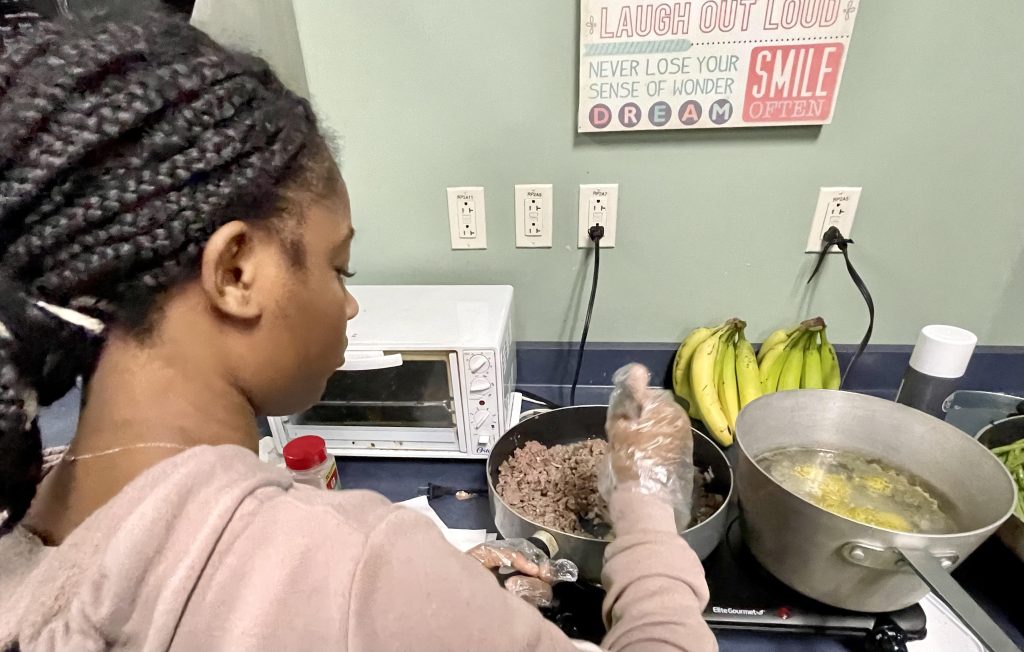 "We intentionally designed the Feel Good Fridge program with some flexibility, but we've been blown away by the creativity and what this has become and the impact it's had in a lot of the clubs," said Kelly Roche, Maytag Brand Communication Manager.
"When kids aren't concerned with where they're getting their next meal, anything and everything is possible."
Led by Director of Teen Services Nicole Washpun, Kenosha teenagers have ditched Hot Cheetos, Takis and Oreos for homemade snacks made with fresh fruits and vegetables.
Once students became more accustomed to healthy foods, they began using items in the Feel Good Fridge to prepare their own meals in the Teen Center kitchen.
Students discovered new recipes, made grocery lists and budgeted for shopping trips to Woodman's.
"It makes me feel really good to know we're able to help these kids with not only learning how to eat healthy and how to cook, but teaching them many valuable life skills," Washpun said. "It's been a lot of fun."
The teens prepared and served baked chicken with rice and sautéed green beans on Wednesday (Jan. 4).
Having skipped lunch at school, BGCK member Kayla Mitchell couldn't wait for a home-cooked meal. It was prepared by a group of teens, including Kenosha's Keshawn Suggs, Aaliyah Smith, Rhanaija Adams and Quonesha Lackland.
"I'm always hungry after school," said Mitchell, the 2022 BGCK Youth of the Year. "I don't usually eat school lunch because it's not appetizing at all. These meals come right out of our refrigerator. We're getting different things we don't get at home."
Mitchell was recently tasked with making chicken pot pie.
"It was so good," Mitchell said. "And easy, too."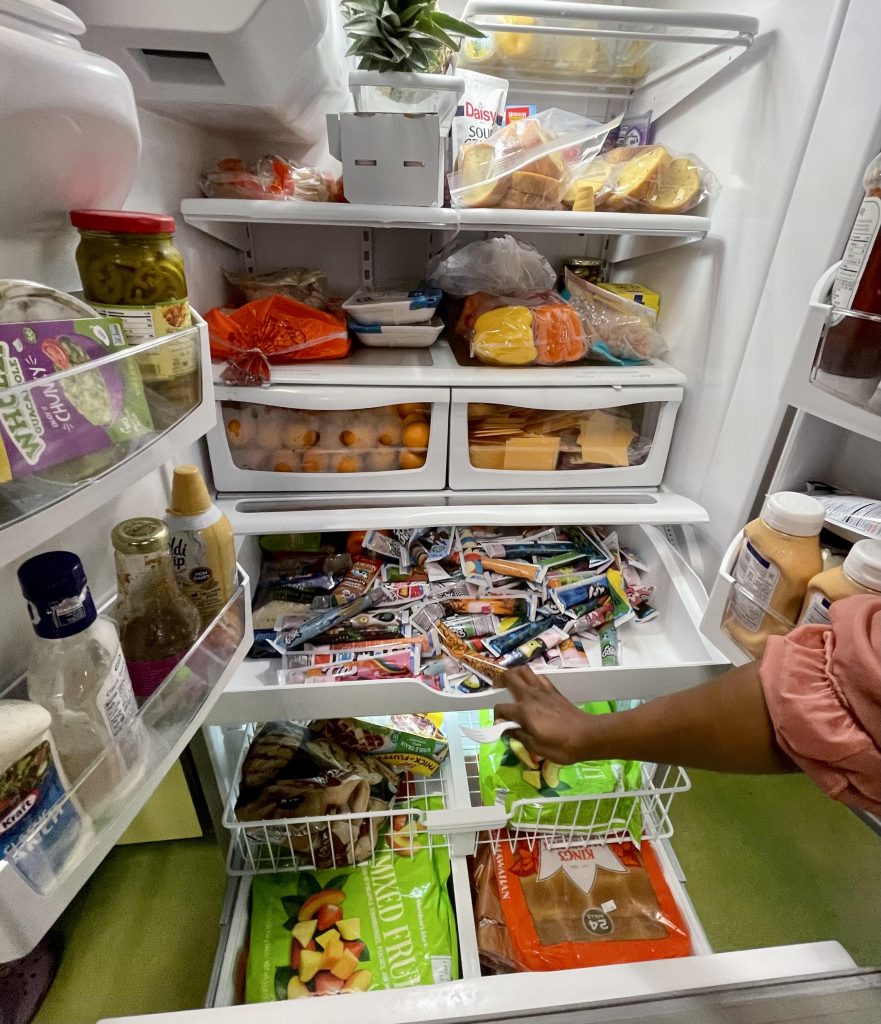 Washpun said the Maytag Feel Good Fridge has been a game-changer in the Teen Center. She no longer has to listen to kids constantly telling her they're hungry or watching them pay for junk food.
"It makes us feel good as a club that we are doing something positive not only for the kids, but the community," Washpun said. "I'm able to rest easy knowing the kids had a meal today."
The Maytag Feel Good Fridge is open to all BGCK members and their families in need. Nationwide, the program benefits over 1,500 Boys & Girls Club members each day.