With a confident smirk and a nod to teammate Jake Schulte, standing next to him, Liam Von Ellm-McKenna had his answer all ready when asked what fans could expect if they turn up at the Pleasant Prairie IcePlex this weekend to check out the Kenosha Thunder high school hockey team.
"I would expect to see a lot of points from Liam and Jake," Von Ellm-McKenna quipped, as Schulte shook his head and chuckled at his teammate's smart answer before the Thunder's practice at the IcePlex on Thursday afternoon.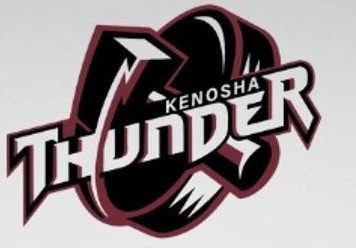 It's all in good fun, and why shouldn't Schulte, Von Ellm-McKenna and the rest of their Thunder teammates be having a good time right now?
The Thunder enter a critical weekend with a pair of regular-season home games against Classic Eight Conference opponents, as they'll host Milwaukee Marquette on Friday night and KMMO (Kettle Moraine/Mukwonago/Oconomowoc) on Saturday night. Both games begin at 7 p.m. at the IcePlex.
The Thunder go into the weekend at 9-4-0 overall and 2-3-0 in Classic Eight play, tied for third place with Muskego Co-op and Marquette with four points, five behind conference leader University School of Milwaukee and two behind second-place Brookfield.
So both games this weekend will be crucial for the Thunder in regards to the Classic Eight standings and for sectional seedings when the Wisconsin Interscholastic Athletic Association playoffs begin in mid-February.
"That's a big game for us (Friday), probably the biggest one of the year to date so far," said Thunder head coach Joe Trifone, who took over the program in August 2019, of the matchup against Marquette to start the weekend.
"Just come out and be loud," Von Ellm-McKenna implored Thunder fans.
Both Von Ellm-McKenna, who attends Indian Trail, and Schulte, who attends Tremper, are senior forwards for the Thunder and are playing with the program for the first time in their last year of high school hockey. They have been named this week's Kenosha.com Co-High School Athletes of the Week.
Program exposure
The Thunder are a co-op program, meaning the team is composed of players from multiple high schools, in this case from the Kenosha Unified School District, along with county schools Westosha Central and Wilmot.
The Kenosha hockey program has competed in the WIAA for many years now, but it's fair to say the Thunder haven't really had much success, having never really come close to qualifying for a State Tournament berth.
Now, that's not to say the effort hasn't been there, or that the Thunder haven't had their fair share of solid teams, good coaches and talented players. It's just that the nature of high school hockey and Kenosha's geographic location put the Thunder in a difficult position.
Hockey is not like other sports in which the most talented players traditionally compete for their high school programs. Top youth hockey players often wind up in AAA travel programs, which is the top level of youth, or junior, hockey in the United States.
And there are plenty of AAA and elite-level youth hockey options within range of Kenosha, including clubs like the Milwaukee Jr. Admirals, Chicago Young Americans, Team Wisconsin and a number of teams in the Wisconsin Elite Hockey League.
But all of these youth hockey options miss one key ingredient: They're missing the experience of playing for your high school, which comes with big crowds and the great experience of a high school sporting event.
Yet it doesn't need to be an either/or situation. As Trifone says, many youth players and families growing up around hockey in Wisconsin are mis-educated.
To make high school hockey feel more like it does in Minnesota — where it's a religion, like high school football in Texas or high school basketball in Indiana — the WIAA tries to run its season so that the best players can play for their high school teams and still get exposure in top traveling and junior programs before and after the high school season.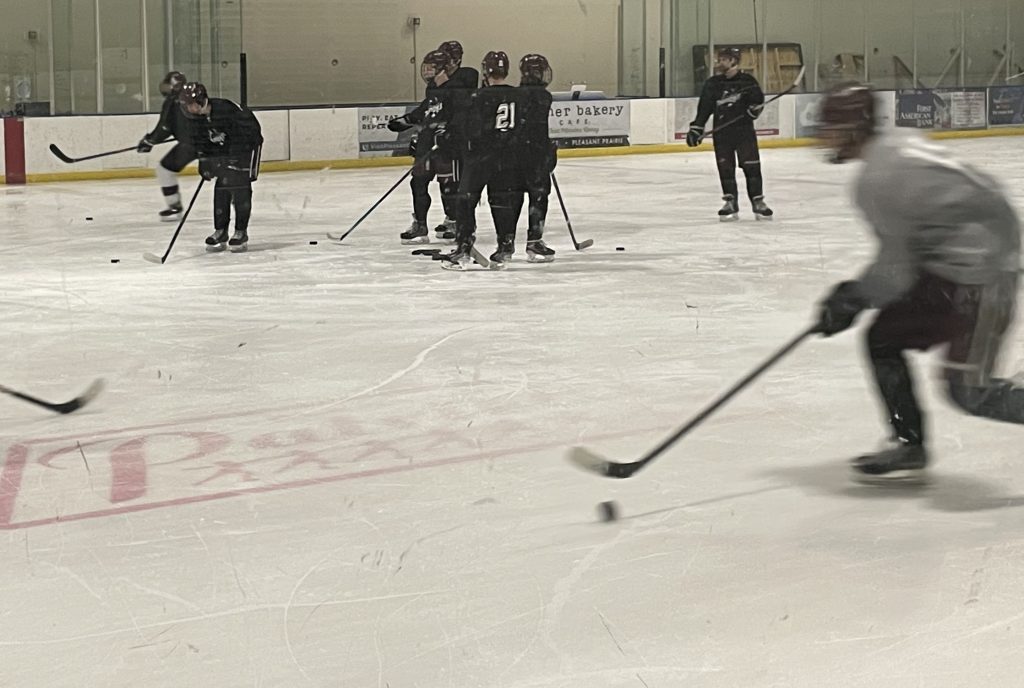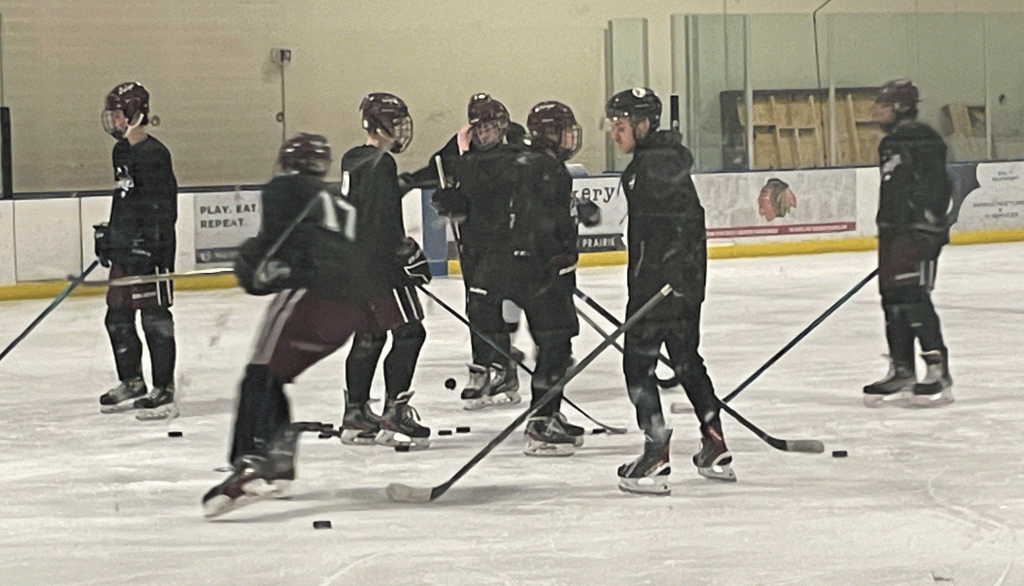 "There hasn't been a lot of education on exactly how Wisconsin high school hockey works," Trifone said. "It's patterned after Minnesota. So it's an option where you can stay home, play three different sports, get your schooling done, prepare for college, and then if you're at that level, you can move on to Juniors if you want to.
"… All those options are available to them. It's the best of both worlds, plus it's probably a third of the cost. And they come here, the stands are full with their friends, it's a packed house, they love the environment. To me, it's more like what I grew up with."
Von Ellm-McKenna and Schulte are two perfect examples of the top-end talent that the Thunder can continue to attract by promoting the benefits of WIAA hockey.
Both played extensively growing up with high-level AAA and junior programs, including the Chicago Young Americans and the Jr. Admirals, where they were teammates. But the chance to play in front of their high school classmates and friends prompted their decisions to play for the Thunder for their last high school season.
College is next for both, and there's a much bigger world out there than what's inside hockey rinks.
"Last year, I went to a couple of Junior combines," Von Ellm-McKenna said of his decision to join the Thunder this season. "Juniors are pretty much what you play after (high school). I decided that I kind of wanted to pursue my education, rather than hockey, so I decided to come and have fun and play for my community for my last year.
"It's definitely unique. Going to AAA, you don't really have a lot of fans. It's mostly parents and scouts. But this is completely different."
Added Schulte of playing for the Thunder: "I wanted to be closer to home and do school and be with the guys I grew up with. It's fun playing with them. Most of the guys on the team are new. I think there's like four or five returners from last year.
"It's just fun."
Talented scorers, leaders
While Von Ellm-McKenna and Schulte have similar perspectives and backgrounds regarding hockey, they are different players on the ice.
Von Ellm-McKenna is a prototypical center, a cerebral two-way player who's strong in the face-off circle at about 60 percent and can also score. He held the team lead with 21 points going into the weekend, coming on nine goals and 12 assists.
Trifone hopes Von Ellm-McKenna's presence with the team this season will pay dividends for the Thunder's underclassmen going forward.
"He's a perfect center," Trifone said. "Super skilled, understands the game at a higher level than a lot of the guys that we have, which really helps with their development.
"You bring those kids back in, all of a sudden these kids who are really good athletes start to play to that level. And that's when it builds on itself and just keeps rotating, and that's what we're after."
Additionally, Von Ellm-McKenna was born with hockey in his blood, because both of his parents are Canadian. So who does he root for whenever the U.S. faces Canada in an Olympic hockey showdown?
"Canada, all the way," Von Ellm-McKenna said without hesitation.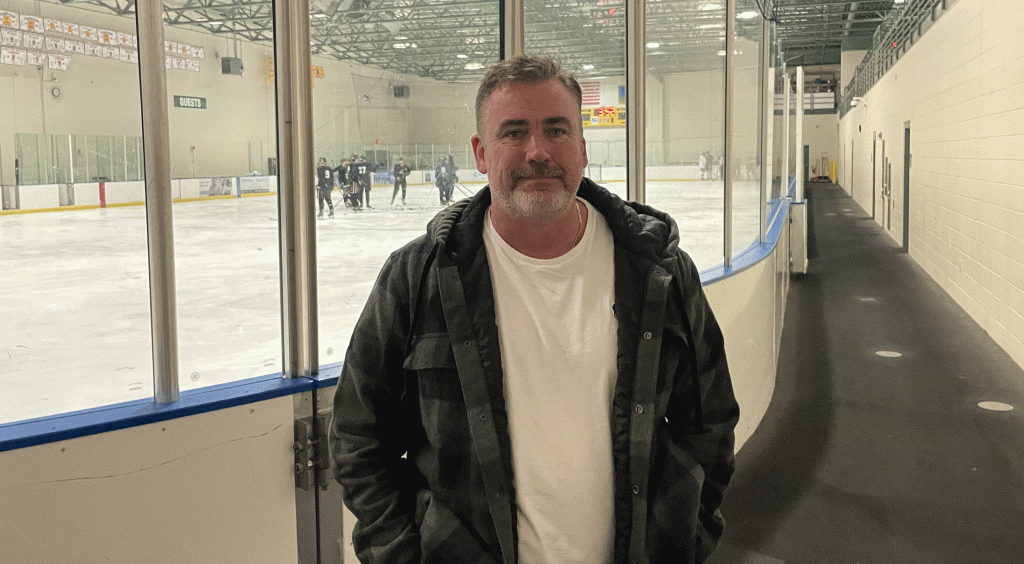 Schulte, meanwhile, is a winger and more fits the classic definition of a power forward, which is probably logical considering he played football growing up until he got to high school and hockey consumed all of his time.
Schulte enters the weekend tied for third on the team with 15 points, coming on nine goals and six assists.
"He's got a great shot," Trifone said. "He's the prototypical teammate. He will make the pass when he needs to make the pass, he will take the shot when he needs to take the shot. He's not selfish in any way.
"Two-hundred feet (the length of the ice), he can use the body, big and strong, super fast, power forward. He plays in the middle on our power play. We feed him pucks to the middle, because he can handle all the traffic. He's got a great, quick-release shot."
With players like Von Ellm-McKenna, Schulte, LakeView Technology Academy senior Lucas Eltoft (team-high 13 goals and six assists for 19 points) and Central senior Tyler Shike (six goals and nine assists for 15 points) leading the way in scoring, the Thunder are fashioning the type of season they hope can finally push them to a run in the WIAA playoffs.
In the bigger picture, though, it's evident the program is ascending under the direction of Trifone and his staff.
The Thunder struggled through a rough 2019-20 campaign in Trifone's first season in charge, when he said the cupboard was totally bare. The Thunder had to cancel their 2020-21 season due to the COVID-19 pandemic and they didn't yet play a full schedule in 2021-22. But they did show signs of progress last season, finishing 7-13 in 20 games.
The program has taken a major step forward in 2022-23, not just at the varsity level, but also at the junior varsity level, where the Thunder are 11-2 this season.
"We had to restart our whole culture," Trifone said. "… So this is really our first full year of having our culture and our style of doing things in place, and it's successful. It's been successful for us in the past, it's successful once again here.
"So we're real happy."
Making friends
One of the unique aspects of a co-op team, like the Thunder, is that kids who go to different high schools get to team up in athletics.
Von Ellm-McKenna and Schulte said they enjoy some good-natured competition between each other when Indian Trail and Tremper play each other in other sports, and they've met and made friends from all over the county.
"Me and Liam met some of these guys like five months ago, and now we're real close," Schulte said of his Thunder teammates who attend various high schools.
It's all part of the team-bonding experience that's helping to make the Thunder a serious competitor in WIAA hockey, with players like Von Ellm-McKenna and Schulte leading the way.
"They all know each other," Trifone said. "They all go out and they get a burger afterwards. After practice (Thursday), they'll go get a burger all together, then we meet up and we go to the weight room. So now I'm finding them at all different restaurants.
"They really came together. And they go to the other schools now. So they're going to Indian Trail to watch the soccer goalie. It's so cool.
"… We're developing a reputation on how we do things."
"5 QUESTIONS WITH" LIAM VON ELLM-MCKENNA
Favorite food? "I'm going to have to go with either steak or pasta."
Favorite movie? "My favorite movie's got to be 'Interstellar,' by Christopher Nolan."
Favorite music artist? "Well, right now I've been listening to Polo G, but I do love me some pop. Pop in general." … Does that get you psyched-up for hockey? … "Yeah, sometimes. But it's definitely better after I win."
Favorite athlete? "My favorite athlete's probably (Canadian junior ice hockey star) Connor Bedard. I just watched him in the International World Juniors, and he was amazing. … He'll probably be the next No. 1 (NHL) Draft pick."
Where do you see yourself in 5-10 years? "After the season, I hope to attend, hopefully, a high-ranking university for biology as my major. After that, who knows? I could go to med school, but I don't know where my path's taking me."
"5 QUESTIONS WITH" JAKE SCHULTE
Favorite food? "Probably grilled turkey." … Do you eat that on more than just Thanksgiving? … "Oh, yeah. All the time."
Favorite movie? "Probably 'American Sniper.'"
Favorite music artist? "Probably Zach Bryan. I like country."
Favorite athlete? "Probably (Colorado Avalanche star) Nathan MacKinnon. I grew up watching him. Been my favorite player for a while."
Where do you see yourself in 5-10 years? "I want to go to school for business. Either, right now, Michigan State or Kentucky, not sure which one yet."