Modern Woodmen of America closed out our year of giving with a presentation to our local Salvation Army Auxiliary Captain David Hamilton.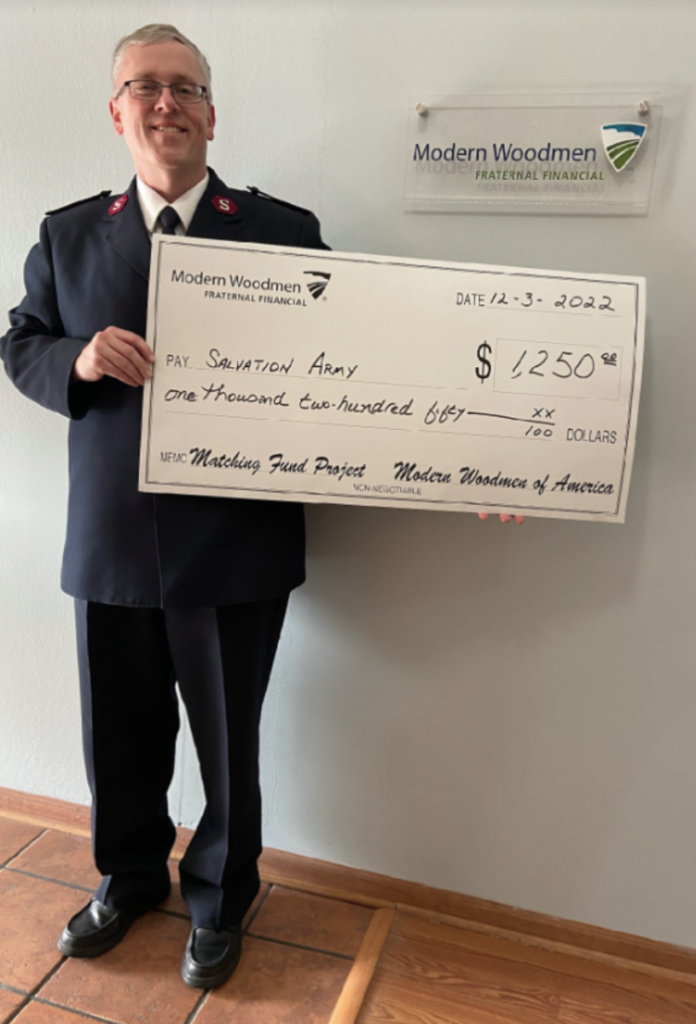 Modern Woodmen is a member-owned fraternal financial services organization located at 512 57th Street in downtown Kenosha. Our core competency is securing futures by providing financial guidance and products. We touch lives with fraternalism by bringing people together, supporting families and strengthening our community.  Modern Woodmen fosters opportunities for our members to be a part of a culture that cares, an environment that is fun, and a family atmosphere that enhances lives. We do this by hosting events all year long. 
Events include:
Hometown Hero Awards (read about the most recent recipient HERE)
Matching Fund Events
Service Social and Educational Events
Give Jeremy Johnson a call at 414 488 8004 to learn more!