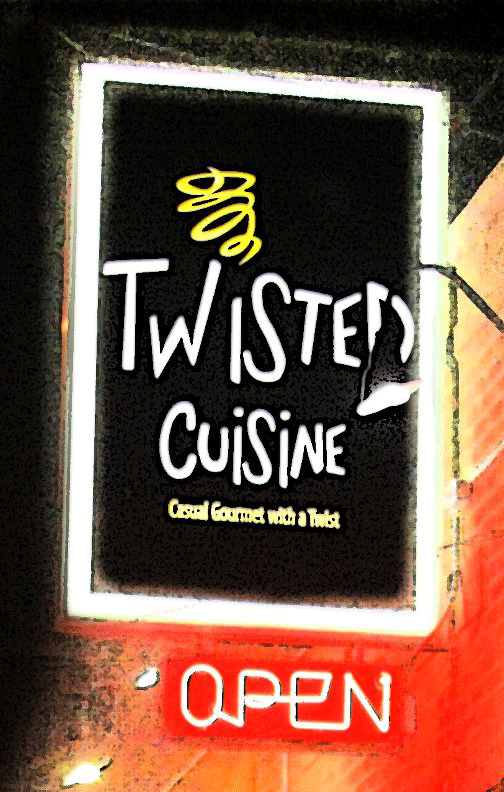 "Help Me, Rhonda," the Beach Boys' famous tune, was released in 1965, and it almost certainly didn't have anything to do with Kenosha.
However, in perfect parlance with the legendary song's unforgettable chorus, Kenosha does indeed have a Rhonda that helps the community. A lot.
Whether it's family, friends, employees or any stranger who walks in to dine at her restaurant, Twisted Cuisine, Rhonda Bell is always happy to help. Or at least to strike up a friendly conversation.
Bell has a big, friendly smile and just one of those faces that makes you feel like you've known her for years, even if you've never met her.
Born and raised in Kenosha, Bell's friendly demeanor is a big reason for why she's been able to operate such a successful restaurant. Bell opened Twisted Cuisine in 2006, and the restaurant will celebrate its 17th anniversary on Feb. 28.
"There's so many people that I see because of this place," Bell said in a recent interview at Twisted Cuisine while simultaneously holding her grandson and preparing to open for dinner on a Friday night. "I can't believe how many more people I've met. When I go out with my friends, they tease me now. 'Oh, you're like the little mayor.' Because I'm always hugging people, and we'll go somewhere, and I've got to go 'table-touch' four different tables before I can join my own group. I want to say hello. I'm friendly as it is, but when you have a restaurant, it's nice to be overly friendly. People love that.
"When people come in here, the whole dining room can be full, and if there's three tables that I don't know, I make sure to walk up to them, say hello, thank them for coming."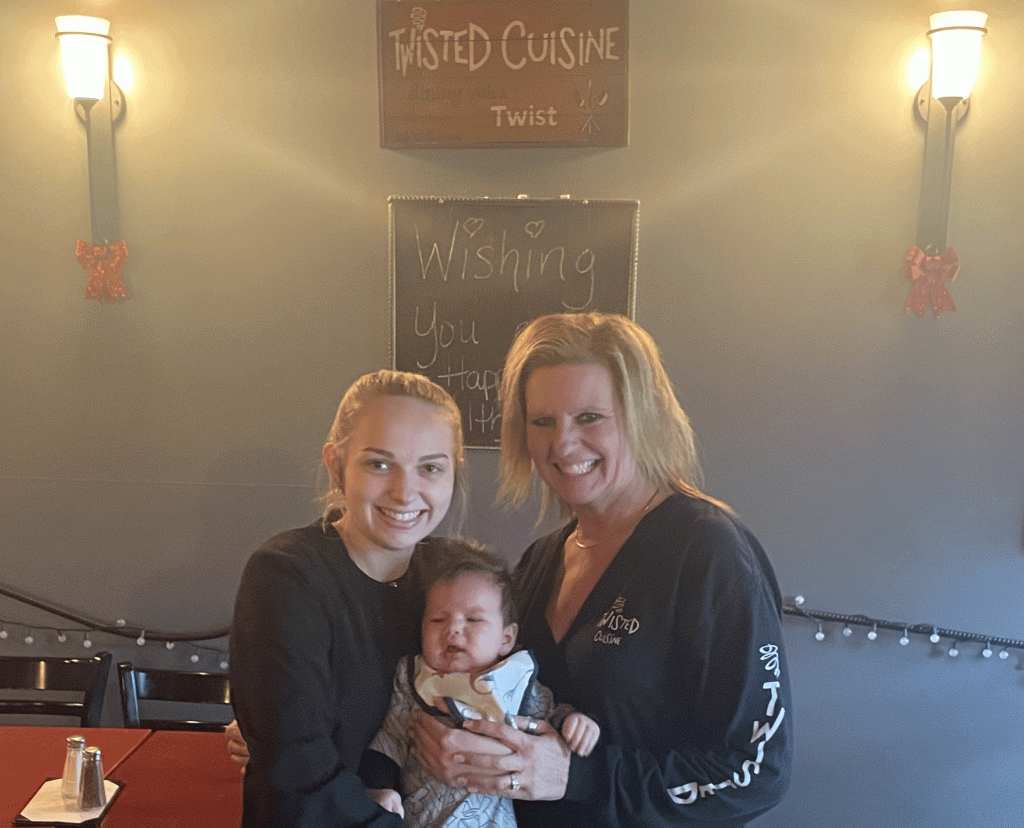 All of that passion and friendliness is why Bell's recent announcement was so bittersweet. In a Jan. 4 post on Twisted Cuisine's Facebook page, Bell announced that she's selling the business in preparation for retirement, so she can spend more time with her family, specifically to help her daughter, Morgan, with Bell's months-old grandson, Braxton.
Read Kenosha.com's story about the sale of Twisted Cuisine HERE.
For the moment, however, it's business as usual at Twisted Cuisine. Bell says she won't hand over the keys until at least after Kenosha Restaurant Week, scheduled for Feb. 18-26, and Twisted Cuisine's 17th anniversary at the end of February.
For her successful tenure as owner of Twisted Cuisine and for all she's done in the community, Bell has been named this week's Kenosha.com Kenoshan of the Week.
Lending a hand
The list of community organizations that Bell has donated to and the events she's supported through Twisted Cuisine is a lengthy one.
That includes the Miss Kenosha Scholarship Pageant, Leadership Kenosha, Coins Community Fundraisers, Kenosha Public Museum, Kenosha Area Tourism, Caring for Kids Clothing Drive, D.A.R.E., Bowls and Books for Rhode Center for the Arts, Wilmot Raceway, Kenosha History Center Chili Cook-Off, Kiwanis Club of Kenosha Taste of Wisconsin, Sarah's Hope and Recovery Foundation, Every Child's Place, Lions Club, Alzheimer's Walk, Make-A-Wish Foundation and Kenosha Christmas Charities, Inc. (Goodfellows).
"Pretty much anything they ask me to get involved with, I do," Bell said.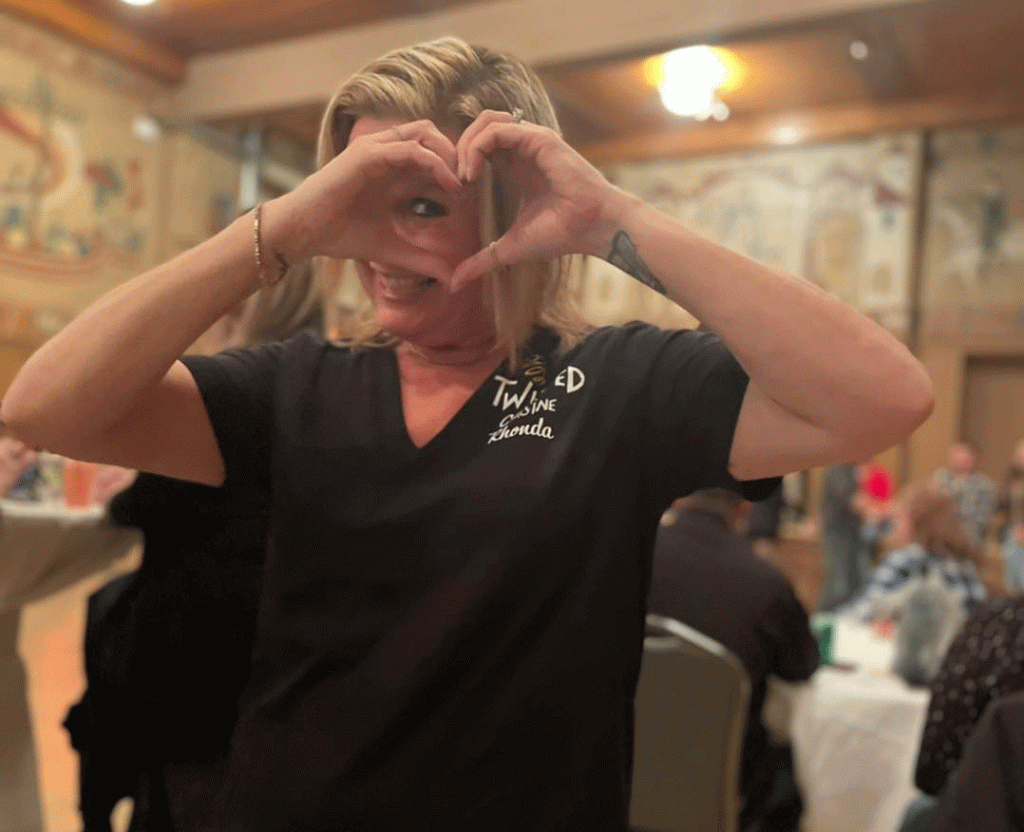 She wanted to specifically mention her affinity for the John Burhani Memorial Arts Fund, which raises money for arts therapy at Kenosha's Aurora Cancer Center.
Last year, Twisted Cuisine hosted a Sweet 16 Fundraiser at the Kemper Center Ballroom, with all proceeds supporting the John Burhani Memorial Arts Fund. This year, Bell said Twisted Cuisine will donate 10 percent of its sales during Kenosha Restaurant Week to the fund.
"Cancer touches a lot of our families, so that one does always mean a lot to me," Bell said of her support for the John Burhani Memorial Arts Fund.
Heart and soul
Bell attended Roosevelt Elementary School, Lance Middle School and Tremper High School, graduating from Tremper in 1988.
She was a stay-at-home mom for her two sons and one daughter and also worked with her former husband's business, but after a divorce, Bell said she was looking for a way to help support her family.
That's when she purchased the now-106-year-old building that Twisted Cuisine is located in at 7546 Sheridan Road and opened the restaurant in 2006.
There have been many ups and downs throughout the life of the restaurant, but Bell emphasizes how she and her staff have become family during all of it. Which is what makes selling Twisted Cuisine such a tough decision.
"This place was my other baby," Bell said. "My employees are my family. I know this is what I need to do and what I want to do (selling the business), but it's not an easy decision. So I hope whoever does come in loves it as much as I do. That's all I could want for my other little baby.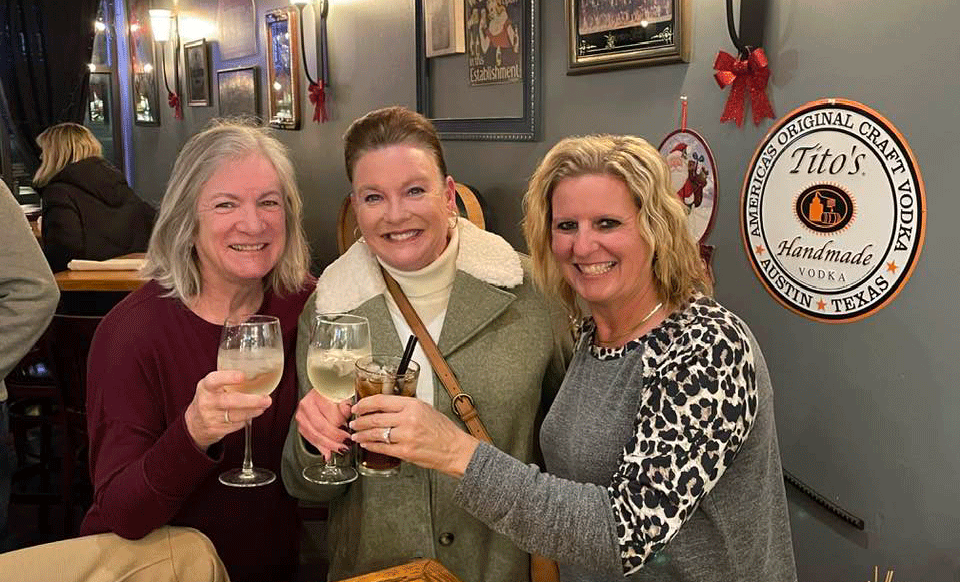 "… Being that I never worked in a restaurant prior to having Twisted Cuisine, to me makes it even a bigger, more emotional, amazing impact, that myself and my crew created this little legacy, this little place. If the walls could talk, woo, this 106-year-old building would have a lot to say. And I'm honored and very happy that Twisted was part of it."
Bell has always been a hand-ons owner, which is usually the case for small businesses, but she also said most of her current staff has been with her for 10-plus years and that she never wanted to feel like "the boss."
"I like to be just like (my employees)," Bell said. "I want to be a team player, just like them. I like when someone comes in, and if I come out of the kitchen with my hair in a pony, and I'm in my shorts cause it's hot, people don't even know I'm the owner.
"That was always my favorite part, is when someone's like, 'What?' Because they know, then, that we all work hard here."
Like all businesses, especially restaurants, Twisted Cuisine faced a big challenge and uncertain times when the COVID-19 pandemic hit and forced it to briefly close its doors. But Bell said the business adapted and that she actually did very well throughout the pandemic.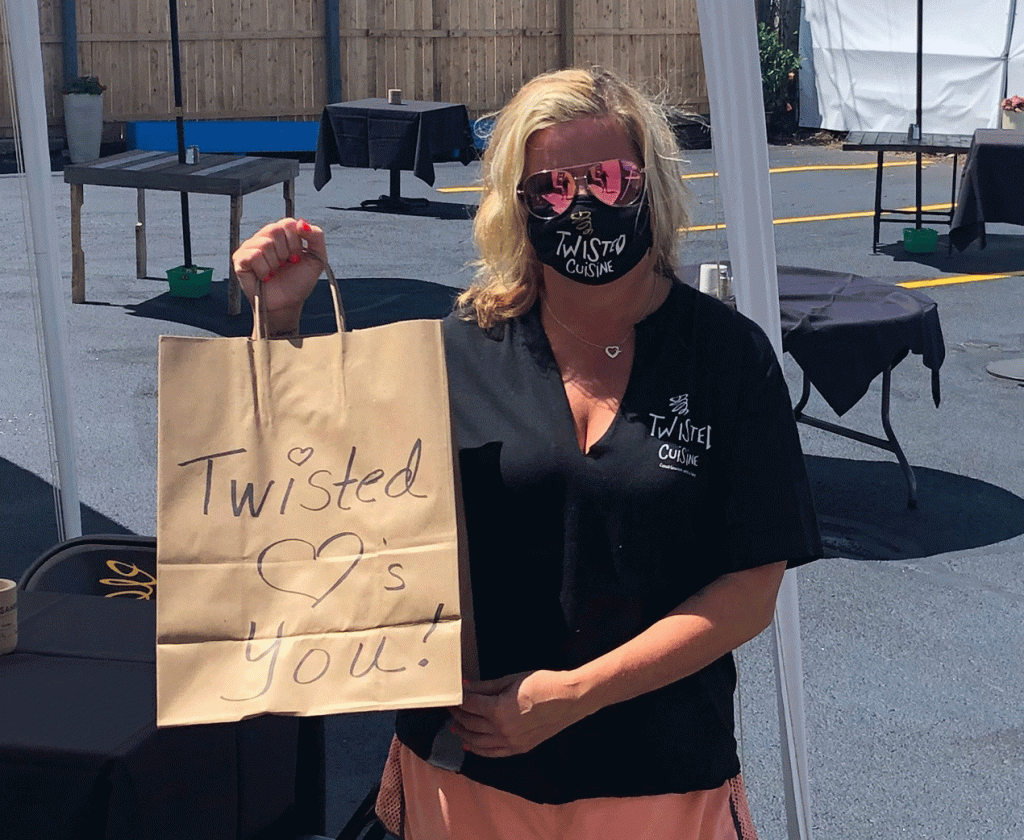 Twisted Cuisine converted its parking lot into an outdoor dining area during the summer months and to-go orders soared, developments that continue to help the restaurant's sales. Bell said she and her staff kept working, even when Twisted Cuisine couldn't open its doors, to fill to-go orders during the pandemic.
"I sat right here and answered the phone for three-and-a-half months every night, so that I could thank everyone," Bell said. "I cried with people on the phone. And my servers would work. Some of them would put the order in as I took it, some of them would get it together.
"We didn't lose anybody."
Now, however, it's time to prepare for retirement. To be clear, Bell said she will run Twisted Cuisine as usual, however long the sale takes.
"Being a restaurant, who knows how long that will take?" she said. "It could be a month, it could be three years."
After that, while she plans to spend much of her time with family, you can expect to see Bell working back out in the community in some capacity.
"Maybe I'll get a part-time job somewhere," she said. "I'll be someone's best employee, because I don't want to be the boss. I just want to get in there and do whatever they tell me to do."
In the meantime, the last week has been full of both smiles and tears for Bell, as memories of Twisted Cuisine and comments from friends and family have come pouring in since the sale was announced and Kenosha.com ran a story on the sale last week.
"I am totally, totally blown away by the comments, the words, the texts, the emails, everything from (Kenosha.com's) first article," Bell said. "I went home and read for two hours. I had tears down my face. I was laughing, I was crying again. Yeah, I'm shocked at how much everybody loves Twisted.
"So I guess that told me, 17 years, we had a little impact."
NOTE: To nominate a Kenoshan of the Week click here or email Andrew@Kenosha.com.