When Rhonda Bell opened Twisted Cuisine in 2006, she was motivated by family.
Now, she's selling the restaurant for the same reason.
On Wednesday, Twisted Cuisine's Facebook page made the official announcement that Bell has put the business up for sale. Local real estate agent Steve Bostrom of Berkshire Hathaway Epic Midwest Real Estate listed the 2,960-square foot property for $595,000.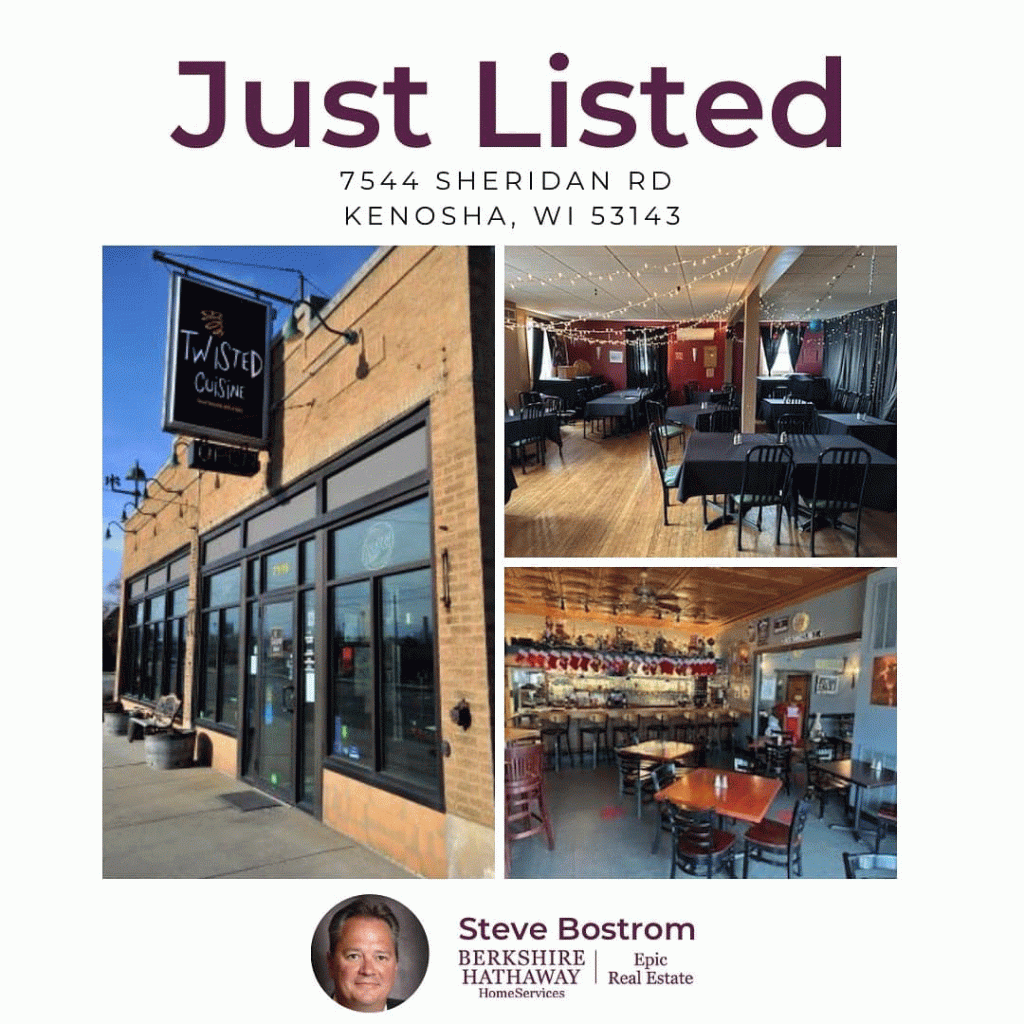 After running the successful restaurant — located at 7546 Sheridan Road — for nearly 17 years with what she calls a "hands-on" approach, Bell, 52, says she's stepping into retirement to spend more time with her family, particularly her two-and-a-half-month-old grandson, Braxton Eidsor.
"When I opened — and I'm going to cry, I know I am — I bought Twisted and did this for my family," an emotional and appreciative Bell said in a phone interview Thursday afternoon. "I had recently been divorced and my children were little, and I had to figure out what I was going to do to support them. 
"… So that is truly why I bought Twisted, why I've run it the way I've run it, why I feel I'm one of the most hands-on owners around, because I work 50-hour weeks. I do all the prep, I do all the catering, I do the payroll. I do a lot of it. I'm fortunate to have an amazing crew that are like my family and have helped me through all this, too, so I'm so honored with that. Honestly, today it hit me, I'm like, 'Wow, did this come full circle,' putting Twisted on the market because of my family. I've got this new grandbaby, my daughter needs help. I can't do it all. I'm only one person.
"… I threw everything into it. My heart, my soul, the money I had, everything to try to make it work for my family. Now I'm going to sell it for the same reason."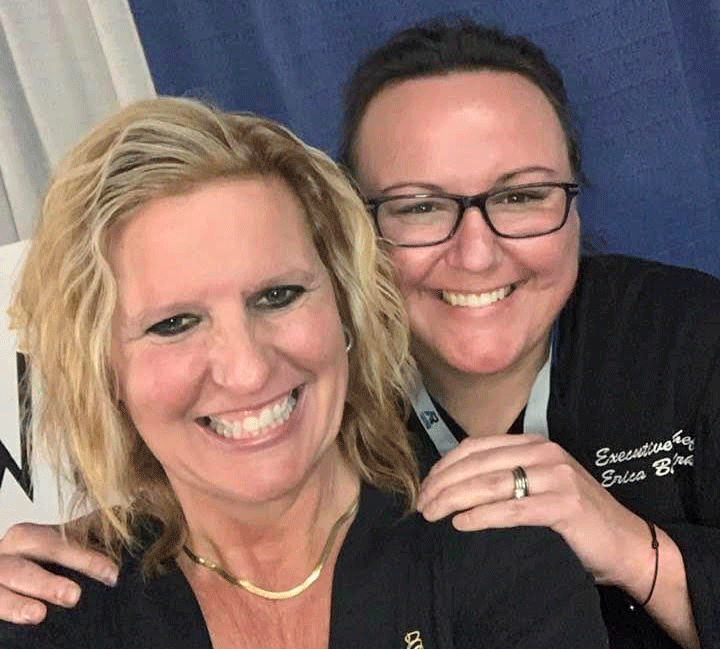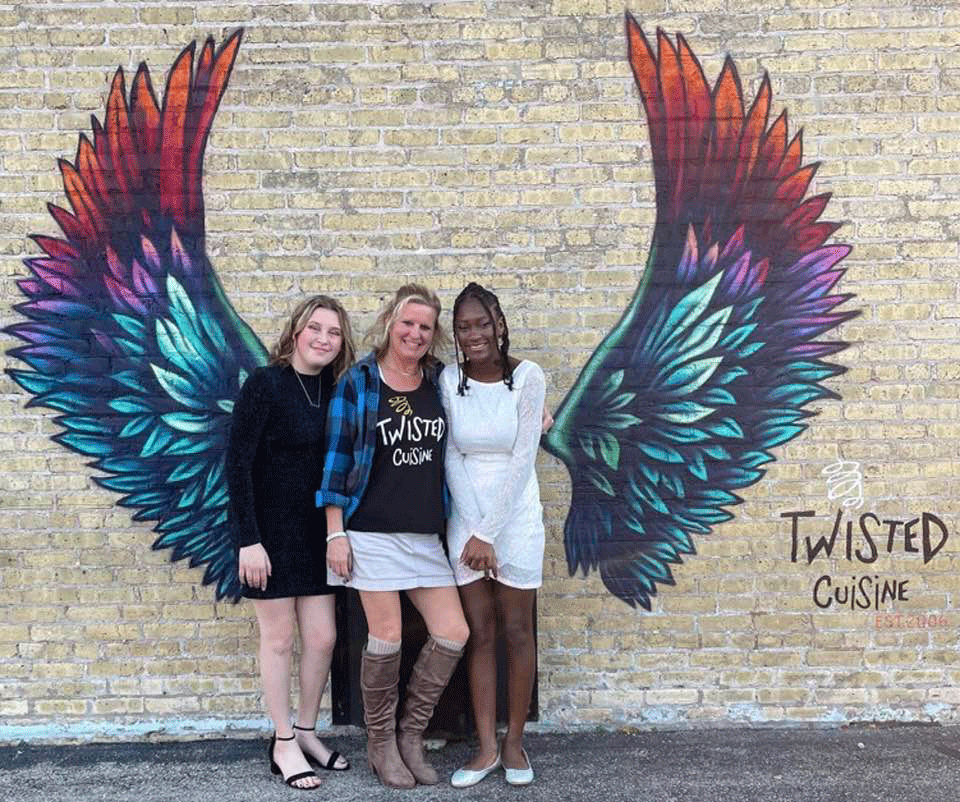 Bell, however, wants to stress that Twisted Cuisine is not closing imminently. She said even if she got a good offer to sell the business today, she would not close it before Twisted Cuisine's 17th anniversary, which is Feb. 28.
For now, it will be business as usual at the popular south-side restaurant.
"I am going to continue to run my restaurant the same way I have from day-one, until I hand the keys over to someone else," said Bell, a 1988 Tremper High School graduate. " … We're going to run it like the family restaurant we are. None of my people are planning on leaving me yet. They're all sad. They're all like, 'We don't know if we can work for anyone else.' 
"They all have to make their own decisions, but I've been up front through all of it."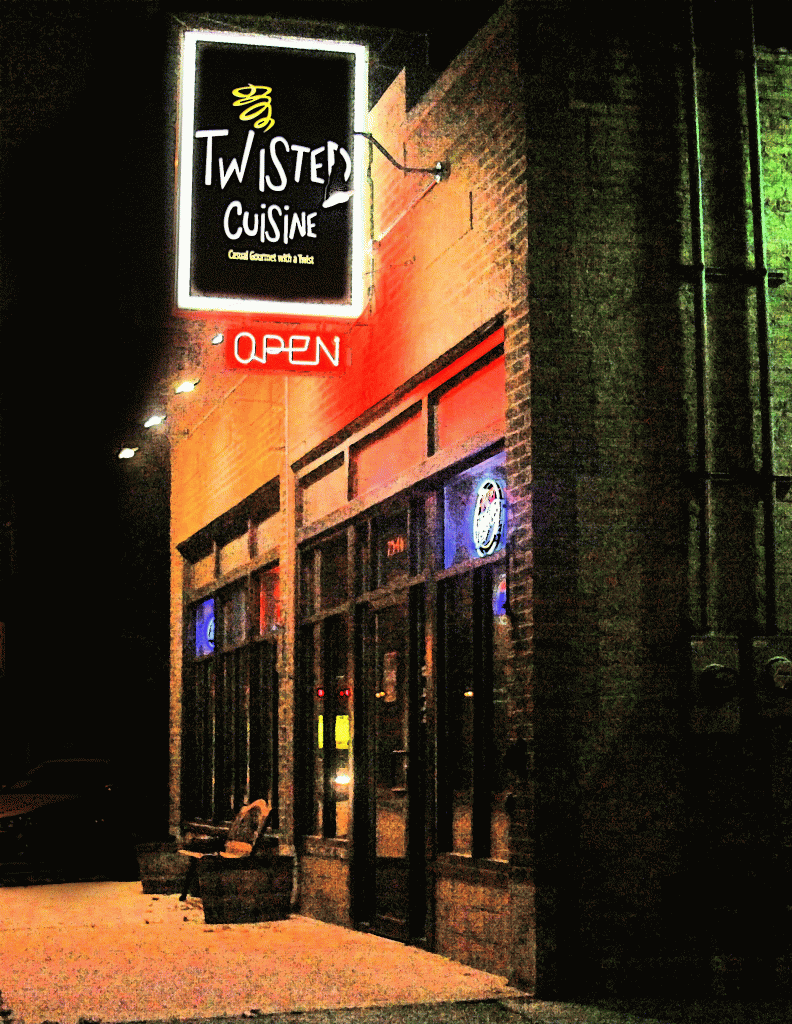 Ideally, after the potential sale, Bell said the business would continue as Twisted Cuisine or become another restaurant. But that all depends on what's offered and who buys it.
"I don't know what's going to happen," she said. "If someone wants to pay me what I'm asking or close to it, then they get to take over the legacy of Twisted. If not, then Twisted may die with me. … However it plays out is how it's going to play out. I really don't know until we see what happens."
Bell said she did get an offer to sell the building that Twisted Cuisine is located in, but she declined because whoever offered already said they were not going to keep it as a restaurant. When Bell purchased the business in 2006 from its previous owners, which was also a restaurant, she purchased both the restaurant and the building.
"I turned it into my own dream," she said.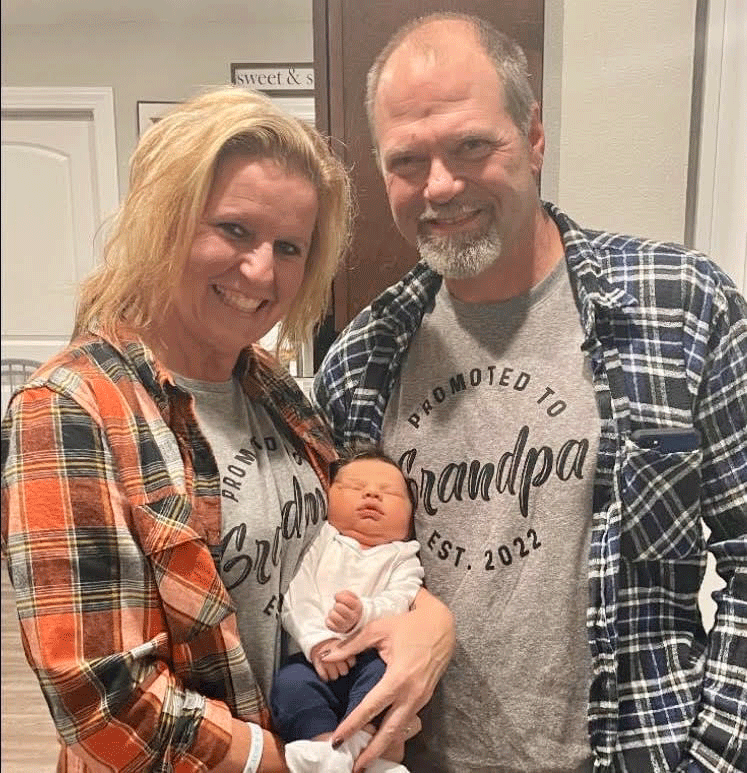 Bell also said the building, which is 106 years old, has plenty of use left in it.
"My heart of hearts knows that this 106-year-old building still has a lot of life in it," Bell said. "It is an old building, I understand that. I've been there 17 years, I know every little quirk and every little thing about it.
"I know everything that I've fixed or updated or done, I have a list of all that. I would love it to stay a restaurant, but I've got to look at it from a business side, too. It all depends how it unfolds."
For now, Bell and her staff will run Twisted Cuisine as they always have. She's not selling just to get rid of it.
"If I have it for three years, five years, that's fine," Bell said. "I'm not giving up on it until the day it's done."