Riki Tagliapietra claims he is not a writer.
"Kenosha Eats" says otherwise.
Recently, Kenosha.com celebrated the 100th installment of the popular weekly food/restaurant feature with a look back on Tagliapietra's favorites in the last two years. You can read that story HERE.
Published every Thursday (usually early in the day), Kenosha.com Director of Content Jeffrey Zampanti has remarked more than once about getting hungry after reading.
I'm sure he's not the only one.
As Kenosha.com's Managing Editor, I'm in charge of putting together, editing, and getting "Kenosha Eats" on our website and social media every week.
It's a task I rather enjoy. In addition to making me instantly hungry like many others, Riki's descriptive writing has given me a chuckle quite a few times.
Here is a collection of my 25 favorite excerpts from "Kenosha Eats" written by Riki Tagliapietra: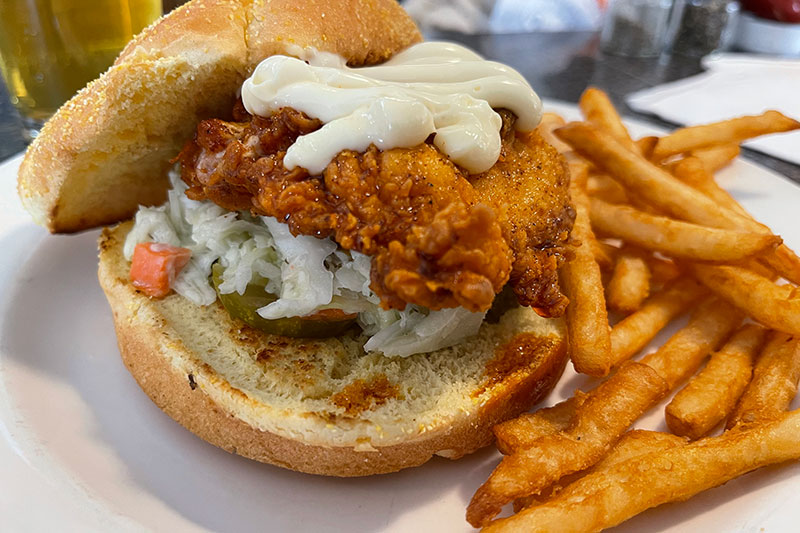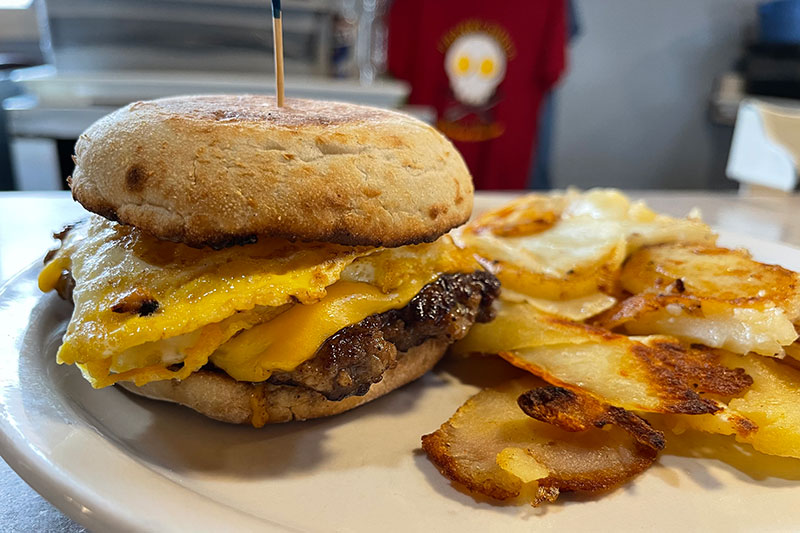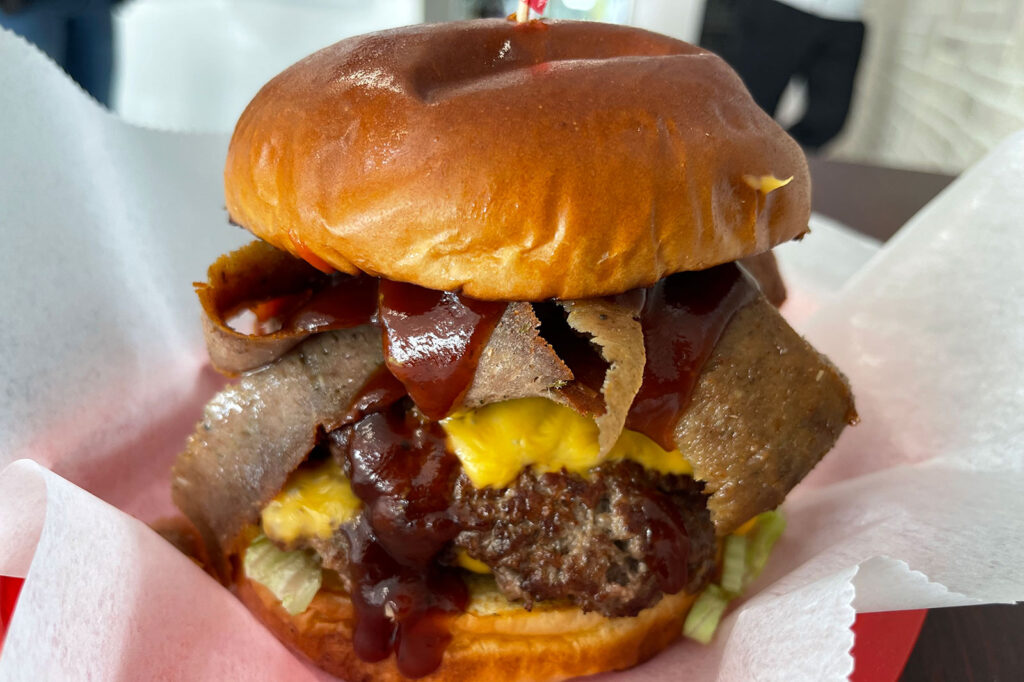 1. Nashville Hot Chicken Sandwich, 75th Street Inn (Feb. 11, 2021)
The whole joyride of heat and sweet comes together in a fresh and soft kaiser roll that stands up to all the wet items and never even gets close to falling apart.
2. Ave Maria, Franks Diner (Feb. 18, 2021)
If you're a Kenoshan, you know Franks has a long line of people crammed together waiting for their opportunity to indulge in the famous Garbage Plate, while being hilariously ordered to comply with the local rules like, "Don't block the doorway!" or "Move toward the skeleton!"
3. Gold Digger Wings, Mr. Wings (March 4, 2021)
Mr. Wings is the culinary superhero identity of Manny Ramirez. By day, Manny is an average, mild-mannered Kenoshan living the Lake Michigan dream and spending time with his wonderful family. By night, when the fryers heat up, he appears at a local eatery armed with an arsenal of exciting, fresh flavors and highly honed grill skills.
4. El Fuego Special Burger, El Fuego Gyros (Oct. 21, 2021)
The first few numbers in the menu description seem to have initially eluded me (three quarter-pound patties). The math didn't add up for me that the first ingredient was almost an entire pound of beef until this towering monument of meat was placed before me. I'm positive they later laughed at the sheer panic that was clearly visible on my face.
5. The King's Ransom, Mars Cheese Castle (May 20, 2021)
The sandwich comes with your choice of fries, chips, German potato salad, or an apple, but you'd have to be the court jester not to add a side of the "World's Best" cheese curds.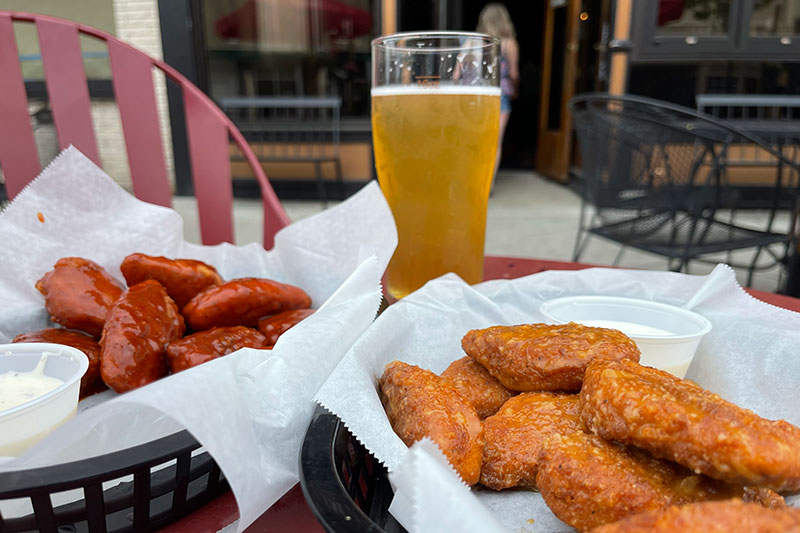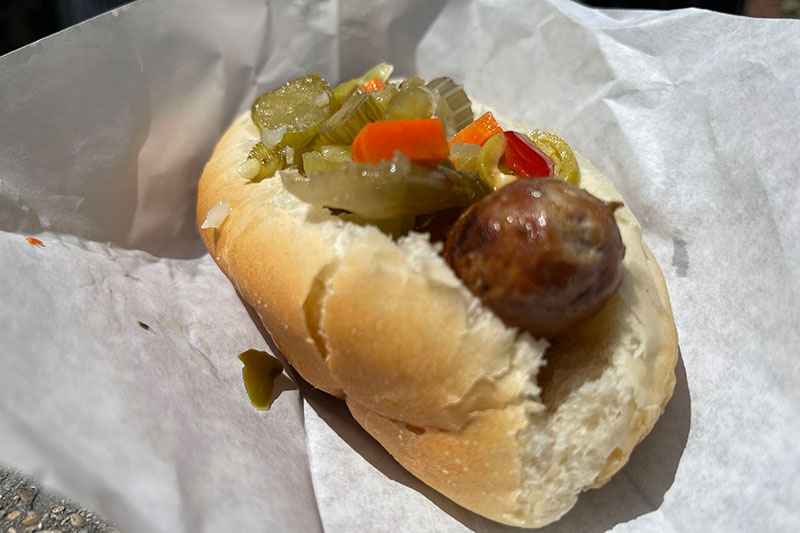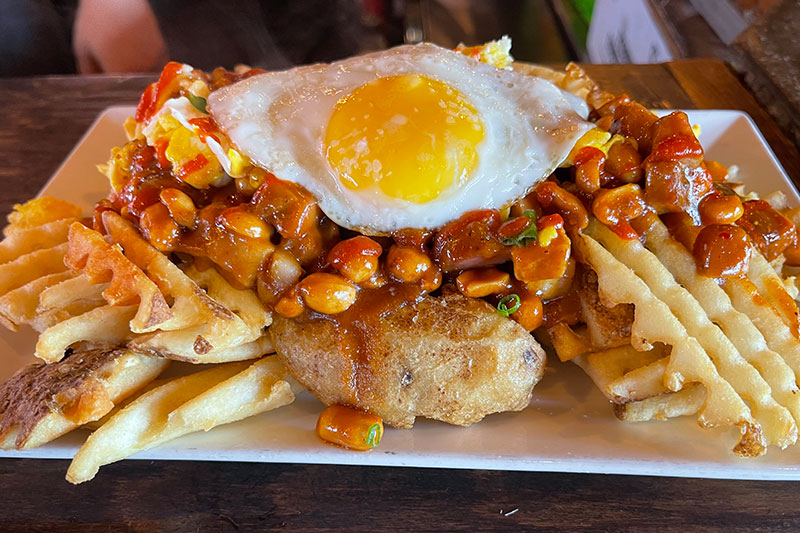 6. Vegetarian Wings, Rustic Road Brewing (May 27, 2021)
For the sake of those who might be hesitant, I'll just say that if you didn't know, you'd never know.
7. Grilled Italian Sausage, Tenuta's Delicatessen (June 3, 2021)
The Tenuta's grill is possibly the perfect sign of summertime in Kenosha, and after a year hiatus, the sight and smell of this small eatery being open this weekend almost made my heart explode with joy.
8. Traditional Bratwurst, The Brat Stop (June 17, 2021)
I have lived my entire life in Kenosha and been to The Brat Stop more times than I can count, but I'm embarrassed to say that I had never actually eaten a brat there.
9. Thai Fries, Waterfront Warehouse (July 22, 2021)
This mashup of classic American food and a variety of cultural influences is the perfect appetizer to split with a group for any occasion … or to eat completely by yourself. No one at Waterfront is judging.
10. Pork Shank, Kenosha Brewing Company (July 29, 2021)
I'd say that it's so tender it could be cut with a spoon, but this slow-roasted pork would probably fall off the bone if you yelled at it too harshly.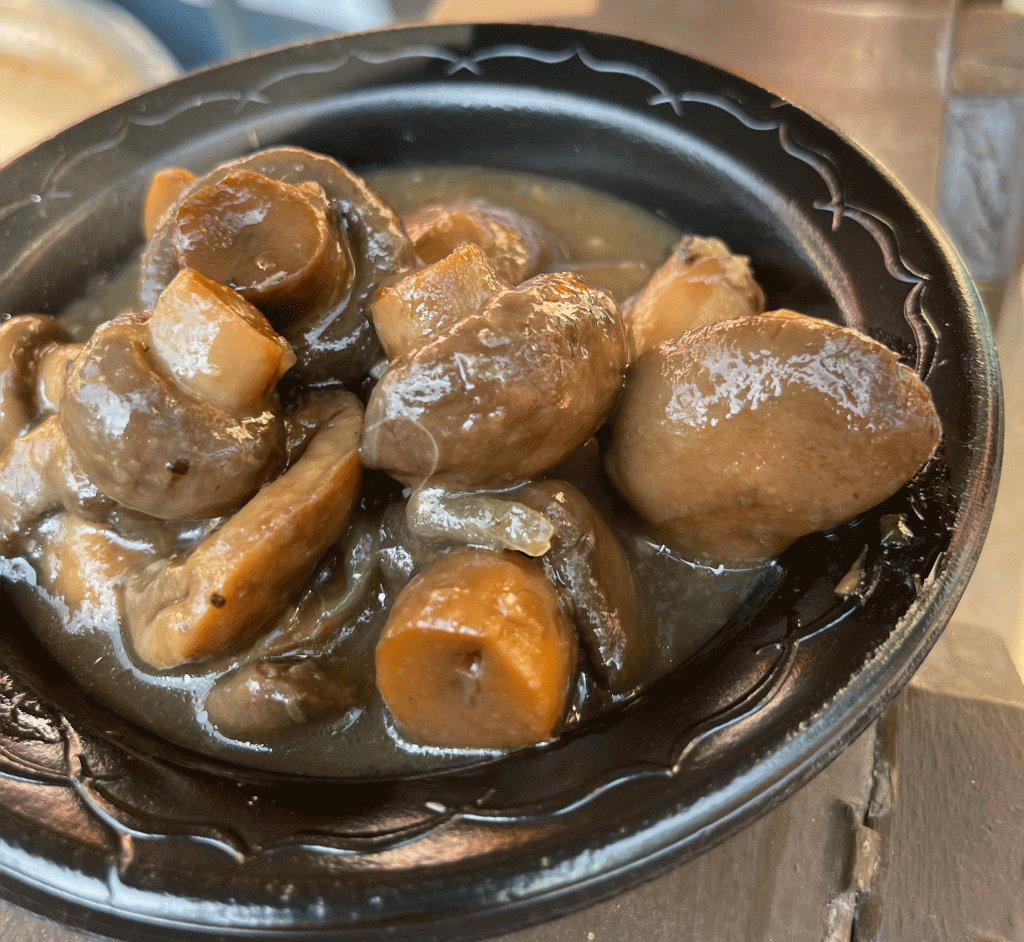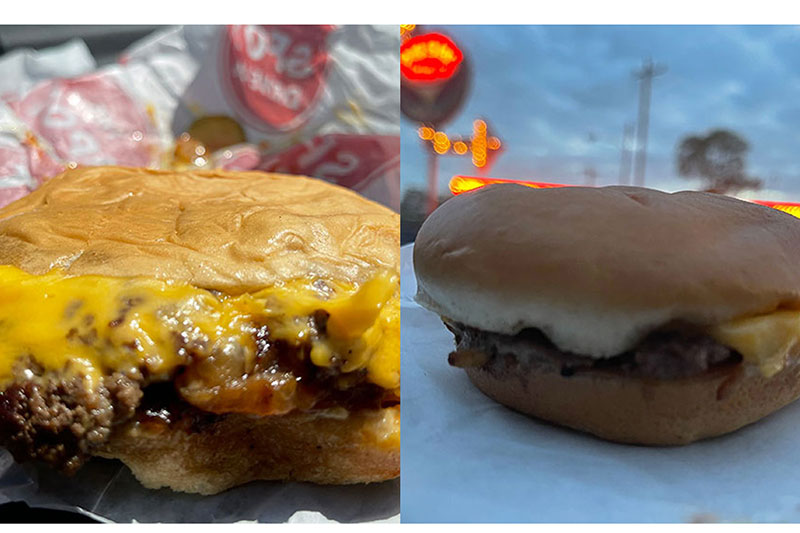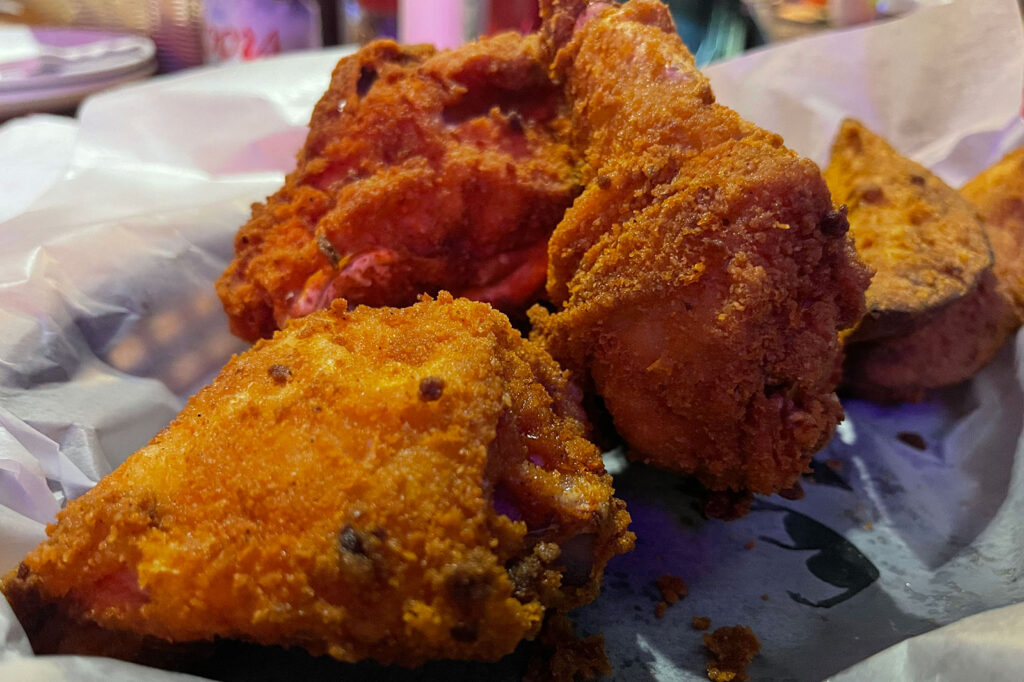 11. Mushrooms, Bristol Renaissance Faire (Aug. 5, 2021)
I don't know what spell gets cast over this giant pot of fungus every morning, but these mushrooms are incredible.
12. Big Star vs. The Spot (Aug. 19, 2021)
This may perhaps be the most controversial article Kenosha.com will ever write. The rivalry between regular customers of Big Star and those of The Spot is intense and long standing. The likelihood of an agreement between the two camps stands just below peace in the Middle East.
13. Hipster Burrito, El Camino Kitchen (Sept. 23, 2021)
I've never felt more like a millennial stereotype as I was taking multiple photos of a dish with the word "hipster" in the title while surrounded by strangers, but it was well worth the judgment once I was able to take a bite.
14. Half Fried Chicken, DeRango's (Oct. 7, 2021)
Ordering a half chicken made me feel a bit like Joliet Jake Blues ordering "Four fried chickens and a Coke."
15. Baked Manicotti, Luisa's Pizzeria (Feb. 3, 2022)
As we finished our meal, owner/chef Paul De Luisa was beginning his tour of the dining room to say hello to everyone still dining. He joined our table for a short conversation, and I can honestly say it has been a very long time since I've experienced such hospitality to complement a meal … and I eat out A LOT.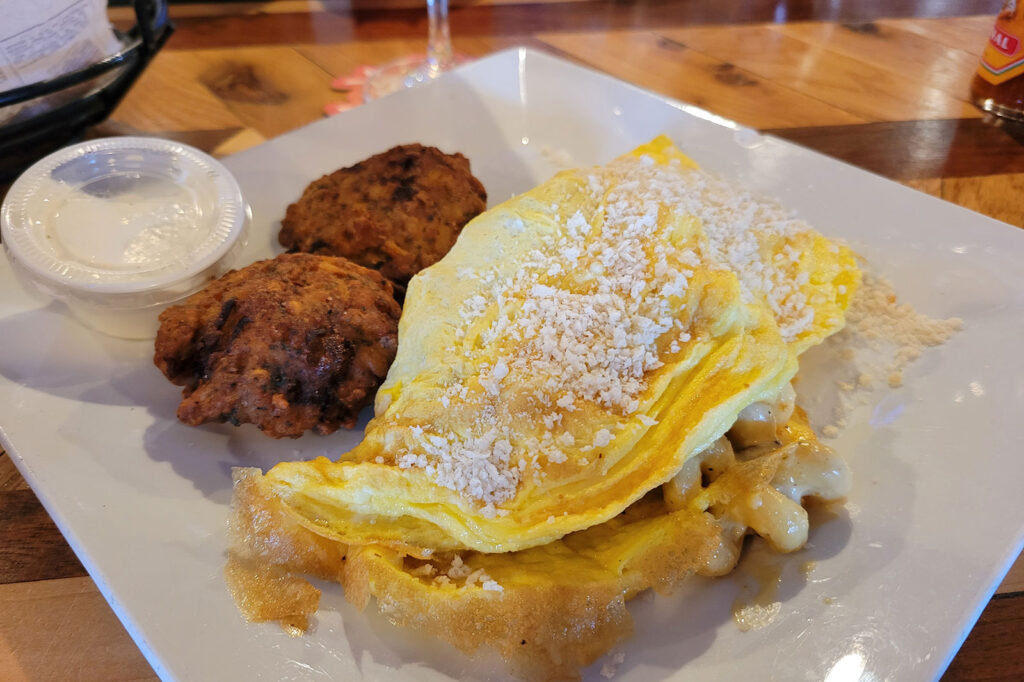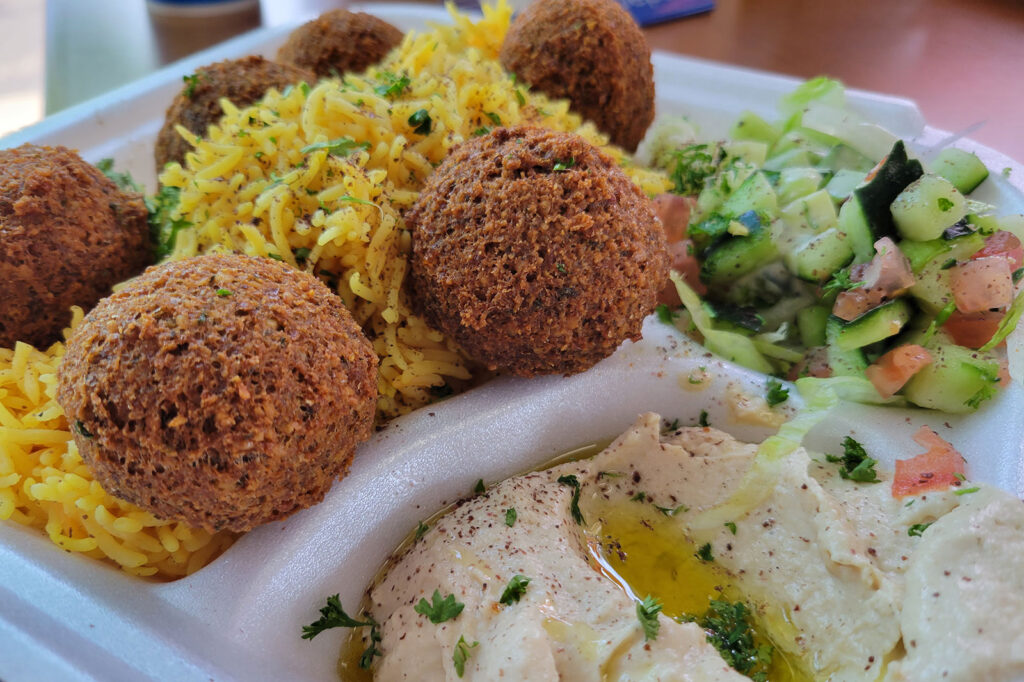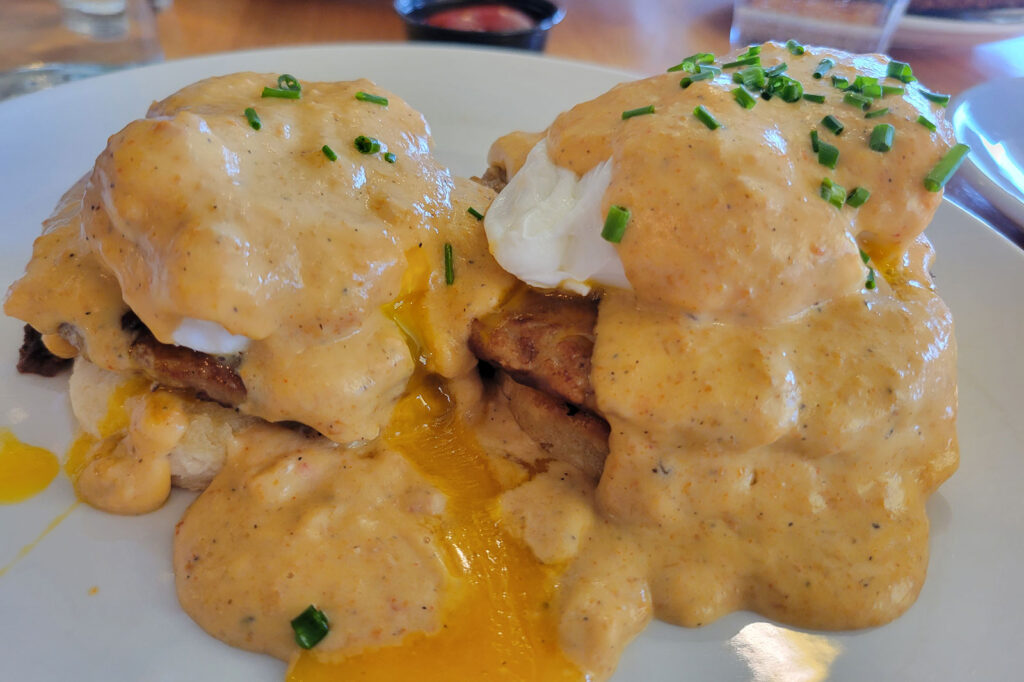 16. The Day Drinker Omelet, Captain Mike's (Feb. 10, 2022)
This dish is like Frankenstein's monster, made up of parts that you didn't think belong together to create something completely new … with significantly less murderous rage.
17. Falafel Platter, Gyro Grill (March 24, 2022)
On our visit, I admittedly got a little too excited and ordered way too much food. This became abundantly clear the moment my entree arrived at the table and we had to quickly play appetizer Tetris to make room at our table.
18. Cali Style Burrito, La Fogata (April 7, 2022)
I've heard of burritos the size of your head, but this one takes it quite literally. I didn't get out the measuring tape, but the dimensions might actually out-measure my noggin.
19. Southern Benedict, Mad Rooster Café (April 14, 2022)
This is the kind of breakfast that says, "I'm taking the day off today."
20. Aloha Cheesesteak, Standing Room Only (May 19, 2022)
There are no tables or chairs, just a counter and enough room to form a line. It seems the square footage has been reserved for making magic in the kitchen like signature cheesesteaks and Chicago-style dogs.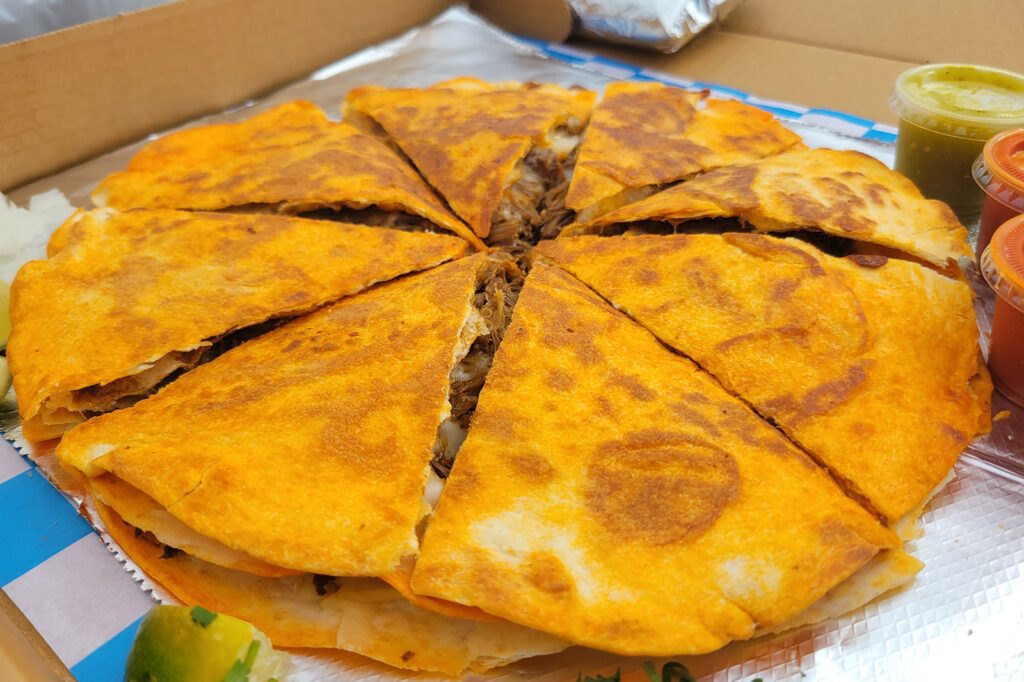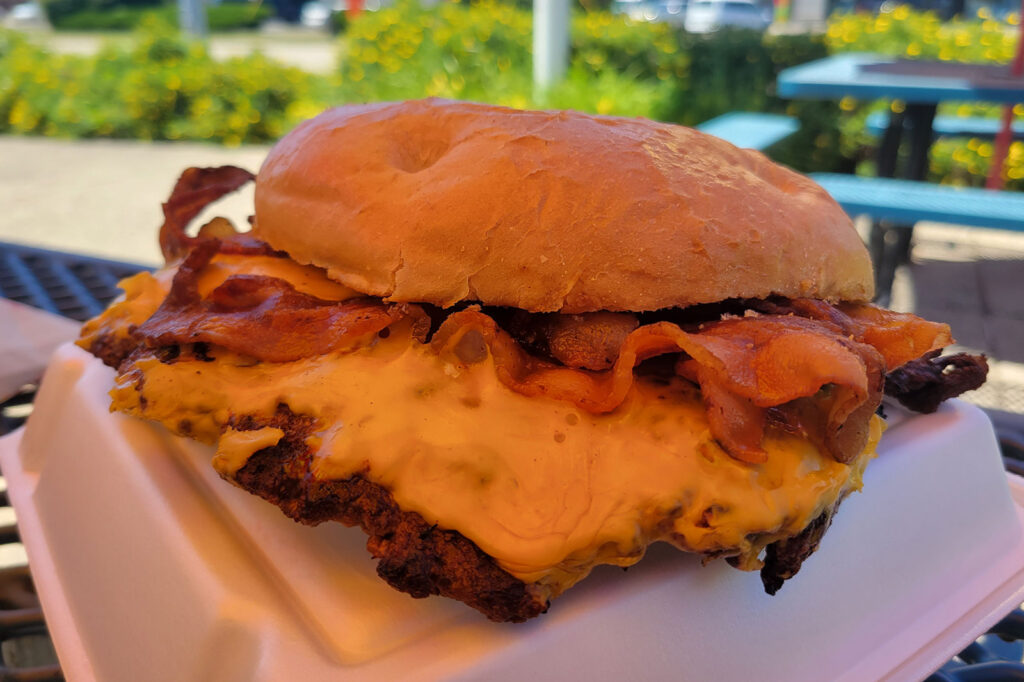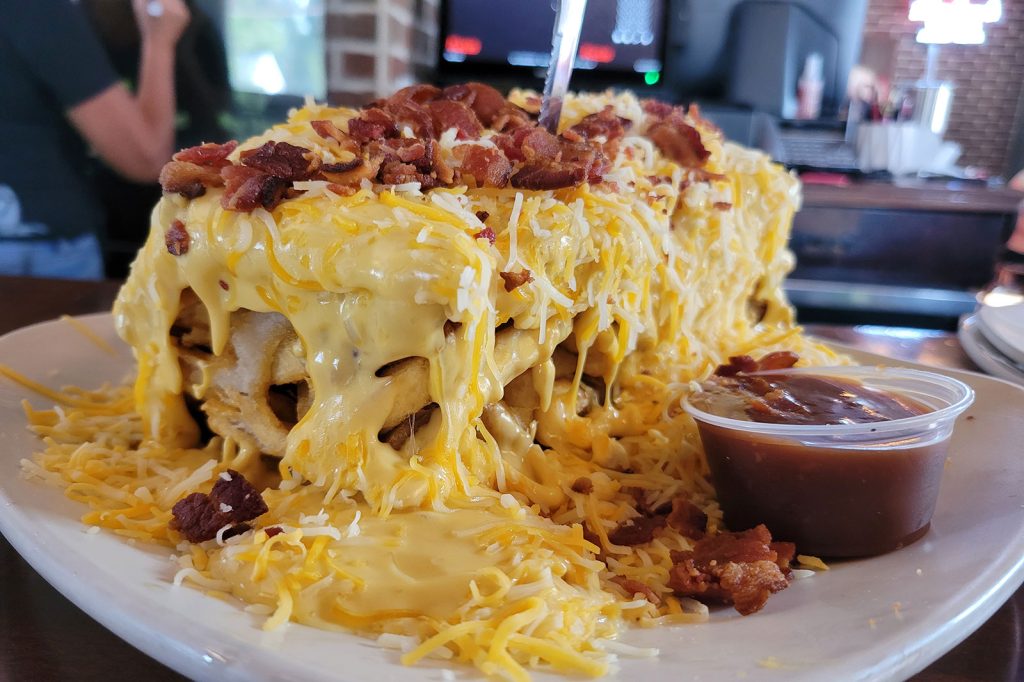 21. Pizzabirria, Tacos La Flama (June 23, 2022)
It's basically a giant crispy quesadilla with birria meat, but the crispy tortillas allow it to be picked up and enjoyed just like a slice of pizza. It's even crispy enough to survive multiple consommé baths and still remain a hand-held food.
22. Big Burly Shirly, Shirl's Drive In (June 30, 2022)
I'd wager that you could cut this in four pieces and feed an entire family. And, if you can tackle more than half of it yourself, you deserve some sort of trophy.
23. Ribeye, Wilmot Stage Stop (Aug. 25, 2022)
Despite the hefty portions, somehow all we took home was the half pound of butter still left over. Don't judge. It's really good butter.
24. Monkey Fries, Siebert's Pub (Sep. 22, 2022)
I tried this dish for the first time recently and despite the concerned look I received from my server when I ordered the full dish, I was still shocked by the gigantic, over-the-top plate that arrived in front of me. This massive brick of perfect french fries is covered in an amount of cheese that can only be described as … Wisconsin-style submerged.
25. Breakfast Buster Sandwich, The Coffee Pot (Dec. 1, 2022)
The homemade maple butter adds the perfect amount of rich buttery flavor and sweetness that takes this big breakfast to tastebud Titletown.