As I sat down around Thanksgiving to write a "From The AD" column focused on gratitude, I experienced an uncommon writer's block. It brought back memories of term papers in college, maybe relatable to our Rangers but far more distant for me. I wrestled with my frustration, because I had much to be grateful for and wanted to share with the Parkside community.
I eventually realized the reason I was not able to stop and reflect was that we were very much still in the grind of the fall semester. This grind in and of itself fostered gratitude, because things were back to normal, and in college athletics, normal is a grind. 
In November alone, we hosted 17 home events, including two basketball tournaments and the NCAA Division II Cross Country Midwest Regionals, and we cheered on the Parkside men's soccer team from Ohio to Wisconsin to Missouri as they made a run to the NCAA Sweet Sixteen. We were also preparing to open conference play at home for basketball and wrestling and host the Jim Koch Open.
Writer's block cause confirmed. 
Now a few weeks later, we have put a bow and an exclamation point on the semester, culminating in DeSimone Arena with Commencement recently and a men's basketball victory on Monday, Dec. 19. With a clearer head for reflection, and even more gratitude and pride, here are just a few of the reasons I'm celebrating the Rangers this holiday season: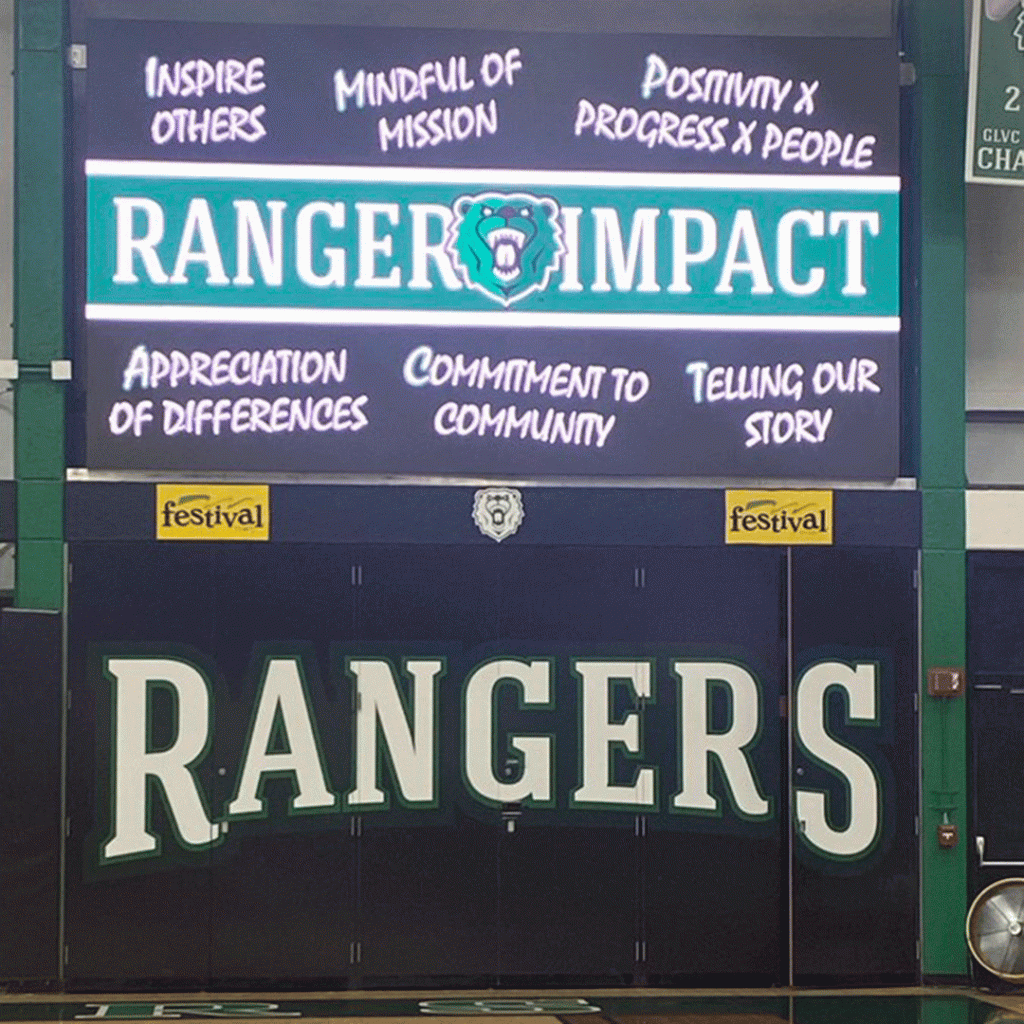 Ranger Rookies
Did you know that 23 people on our Parkside Athletics staff are rookies? Over half of our coaches and staff just completed their first semester as a member of our staff at Parkside. While this created some intense anxiety heading into the semester, I rarely thought about it the past few months, which is a compliment to our entire team. Our 23 new faces (14 graduate assistants, two new head coaches, three new assistant coaches, and four new support staff) immediately made us a better department through their abilities, hard work, and attitudes.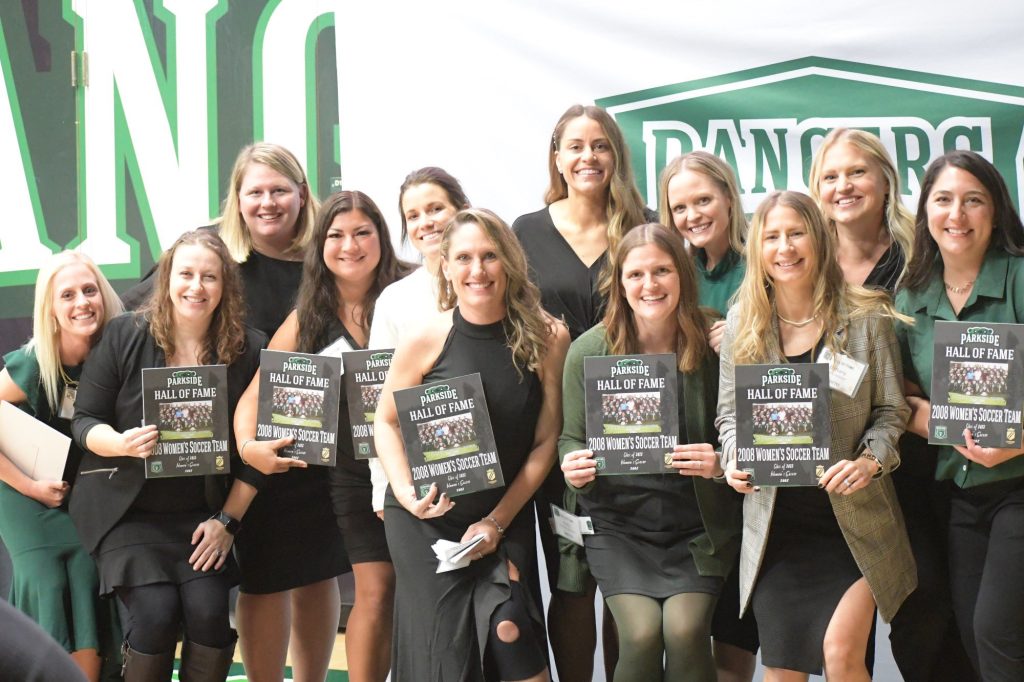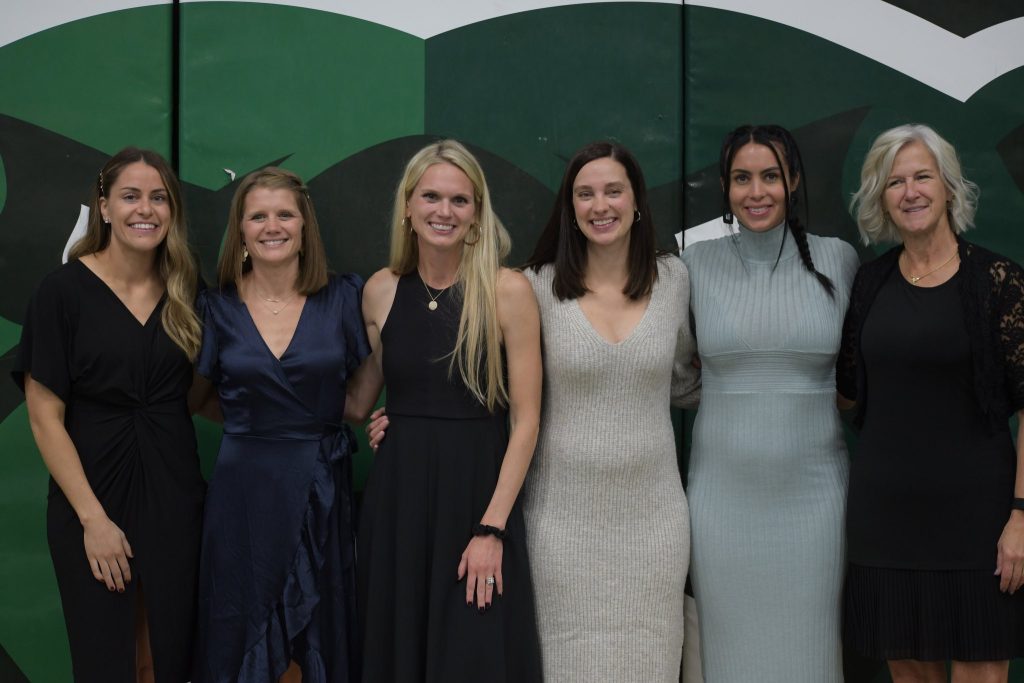 Be Our Guest
Welcoming people to our campus is a major priority of our University's strategic plan and critical for our athletics department success. Not being able to welcome as many people over the past couple of years has been challenging in many ways, so it's been nice being back doing one of the things we do best. In the past five months we hosted: 
69 home athletics events 
Multiple multi-team Division II tournaments and events, including four cross country events at Wayne E. Dannehl National Cross Country Course, the Jim Koch Open (wrestling), Hampton Inn Invitational (volleyball), and the HARIBO Invitational and the Nexus Classic (basketball)
15 home basketball games with an average attendance more than double last season
Campus and community events in the new DeSimone Arena, including Ranger Welcome, Title IX at Parkside, the Parkside Athletics Hall of Fame presented by Legend Rings, the KABA Ovation Awards, and Winter Commencement
Dozens of other community events and youth practices and competitions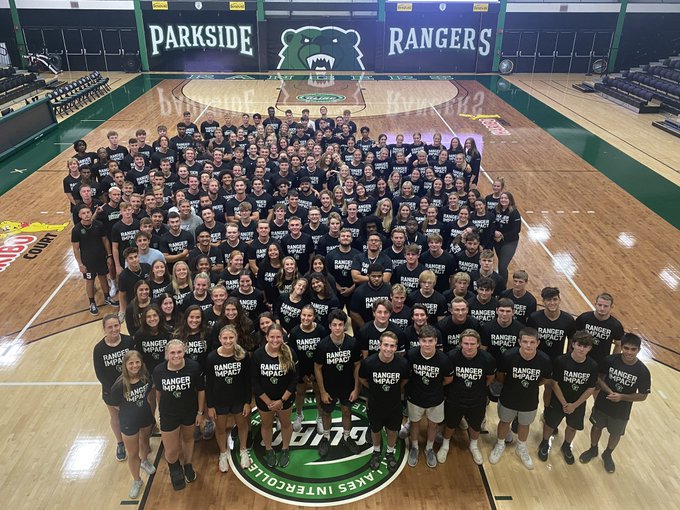 Better Together
Parkside Athletics has always been better when we're collaborating and partnering with our community, and this fall semester was certainly no exception. We've been thrilled that these initiatives and partnerships have supported our success this fall. 
On Aug. 30, Parkside and Jockey International announced a multi-year relationship that created the Jockey Sports Performance Center and the Jockey Career Closet, supported Parkside Athletics, outfitted the Rangers student-athletes with co-branded Jockey gear, and engaged in community engagement partnerships.  
Parkside's RangerVision Community Champions initiative continued to foster new mutually-beneficial relationships in support of our Rangers. This fall, Enterprise Holdings, Upload Partners, and Northwestern Mutual Lueder Financial Group all became RangerVision Community Champions. 
Our goal to host some of the best events in our community and in Division II is more achievable through partnerships, and we saw that come to fruition this fall. Partnerships with Nexus Pharmaceuticals and HARIBO allowed us to host two elite non-conference basketball tournaments, collaboration with the Boys and Girls Club and the YMCA created events welcoming youth in our community, and our incredible relationship with Upload Partners provided first-class video production for the NCAA Cross Country Regionals and the Jim Koch Open. 
In a year inflation and other factors are exponentially increasing our expenses, our alumni and supporters continued to step up, as evidenced by the 250 donors and nearly $50,000 raised so far in the 2022 Ranger Impact Fund Drive. Thanks for your continued generosity and support!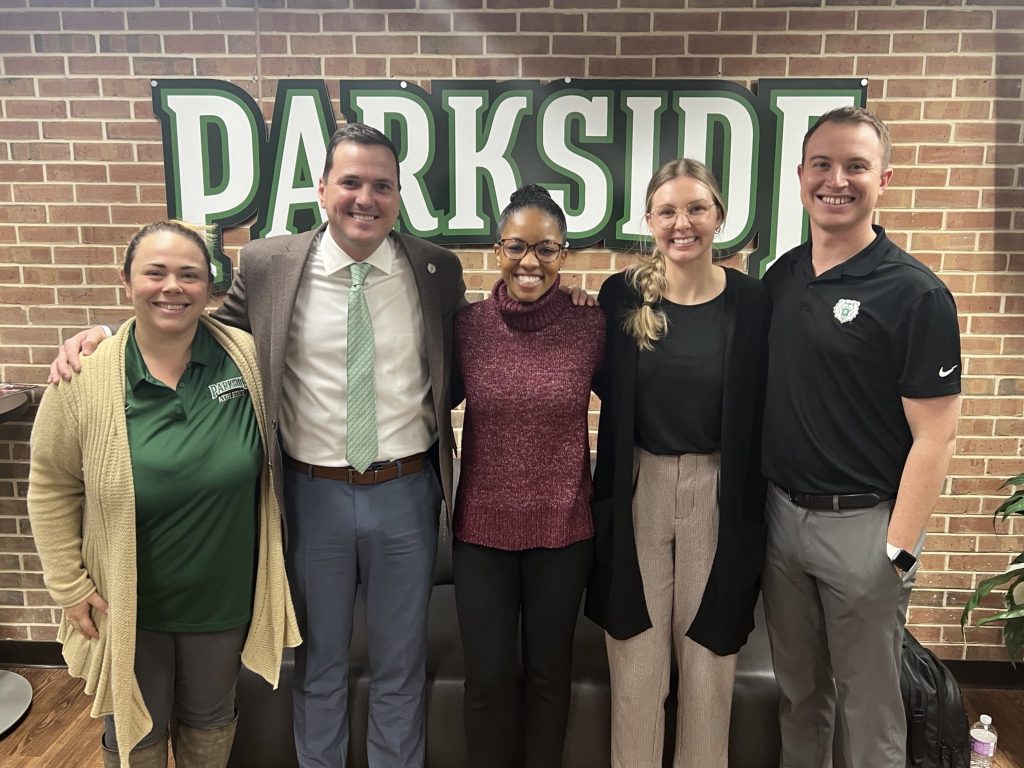 Investing in Our People
Our athletics department wanted to double down on how we're investing in our people this fall, enhancing programming for our coaches, staff, and student-athletes. We have a long way to go as we continue this focus, but we're proud of the semester's work. 
Mental Health Advocacy – The creation of a new graduate assistant position and the work of Madeleine McKenna in this role has enhanced mental health initiatives called Rangers; Let's Talk. The umbrella of initiatives strives to promote conversations around mental health in athletics in order to decrease stigma and increase help-seeking behaviors, including the Green Banana Project, Rangers; Huddle Up, and Rangers; Listen. 
Assistant AD for Student-Athlete Success Ashley Beaton Simpson is building out incredible student-athlete development curriculum. The areas of focus include programming around Learn (academic support), Leverage (career services), listen (mental health) and unite (equity, diversity and inclusion).
Assistant AD Jake Sutter and head volleyball coach Leigh Barea have spearheaded the Graduate Assistant Mentoring and Education Series to provide resources for our GAs. The semester was highlighted by a campus visit from Sable Lee from the NCAA's Office of Leadership Development. Three of our GAs — McKenna, Athletics Administration GA Stasha Warchock, and Volleyball GA Michaela Encarnacion — were accepted to participate in the NCAA's Emerging Leaders Seminar in February. 
Our good friend Paris Echols ­­returned this semester to facilitate discussions as we strengthen our commitment to EDI (Equity, Diversity, and Inclusion). Echols spent time in education and dialogue with our head coaches and leadership team, Ranger Student-Athlete Advisory Committee, and other small groups.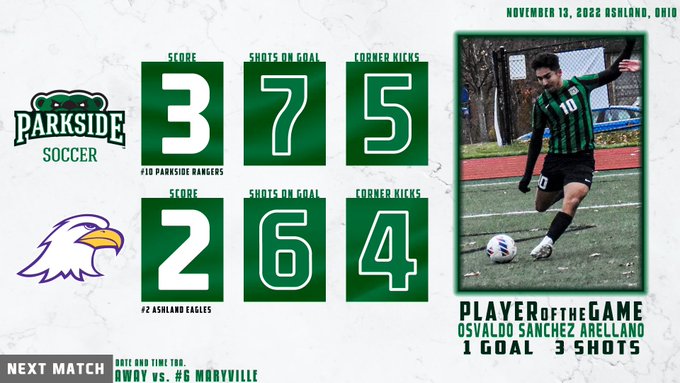 You Play to Win the Game
As you can see, there are many reasons we're celebrating this fall unrelated to winning and losing, but as former NFL coach Herm Edwards famously said, "You play to win the game!" Our teams and student-athletes have also given us lots of reasons to celebrate their wins and successes on the courts, fields, and courses.  
Leading the way in the fall again was head coach Jason Zitzke and our men's soccer team. The Rangers lost nine starters and the National Player of the Year from last year's NCAA Tournament team and did not miss a beat, posting a 12-4-4 record overall and finished 7-1-4 in GLIAC play. After gaining an at-large berth, the team downed Indianapolis and Ashland to advance to the Sweet 16.  
Parkside's men's golf had a strong fall season, highlighted by a team victory at the Cedarville Invitational and an individual medalist performance from Steven Sanicki at the Kentucky Wesleyan Invite. The Rangers are primed for a great spring under the direction of new Director of Golf Carly Werwie-Swartz.
The cross country squads had a memorable fall season, highlighted by hosting the NCAA Division II Midwest Regionals. On the course, the men showed their progress and entered the national rankings for the first time since 2016. Sophomore Katja Baeuerle qualified for the NCAA Cross Country Championships and finished in the top-third of the field of more than 250 runners. 
Ranger wrestling is up to No. 9 in the country after a strong performance in the Midwest Classic. Redshirt senior Shane Gantz, one of six Rangers ranked nationally, is 21-0 on the season and ranked No. 1 in the country at 165 pounds.  
Under the direction of head coach Luke Reigel, the men's basketball team had a six-game winning streak snapped recently and sits alone atop the GLIAC standings at 4-0 (10-3 overall). 
The women's basketball team is tied for second in the GLIAC with a 3-1 mark heading into a showdown at home with the No. 1 team in the country, Grand Valley State, on Jan. 5. GLIAC Preseason Player of the Year Alyssa Nelson (21 ppg) continues to rewrite the Parkside record books, soaring to second all-time in career points and becoming the all-time leader in 3-pointers made (252).  
Thanks for reading and joining me for reflection, celebration, and appreciation of an eventful and successful fall semester for Parkside Athletics. We wish you and your friends and family our best during the holiday season. We look forward to seeing you in the new year!