SOMERS — A multi-year partnership between two community staples was announced in style on Tuesday (Aug. 30) with the official unveiling of the Jockey Sports Performance Center at the University of Wisconsin-Parkside Sports and Activities Center.
The ribbon-cutting event — directed by Parkside Athletics with speeches from university leaders and Jockey administration — centered around facility upgrades, apparel, career services and community engagement.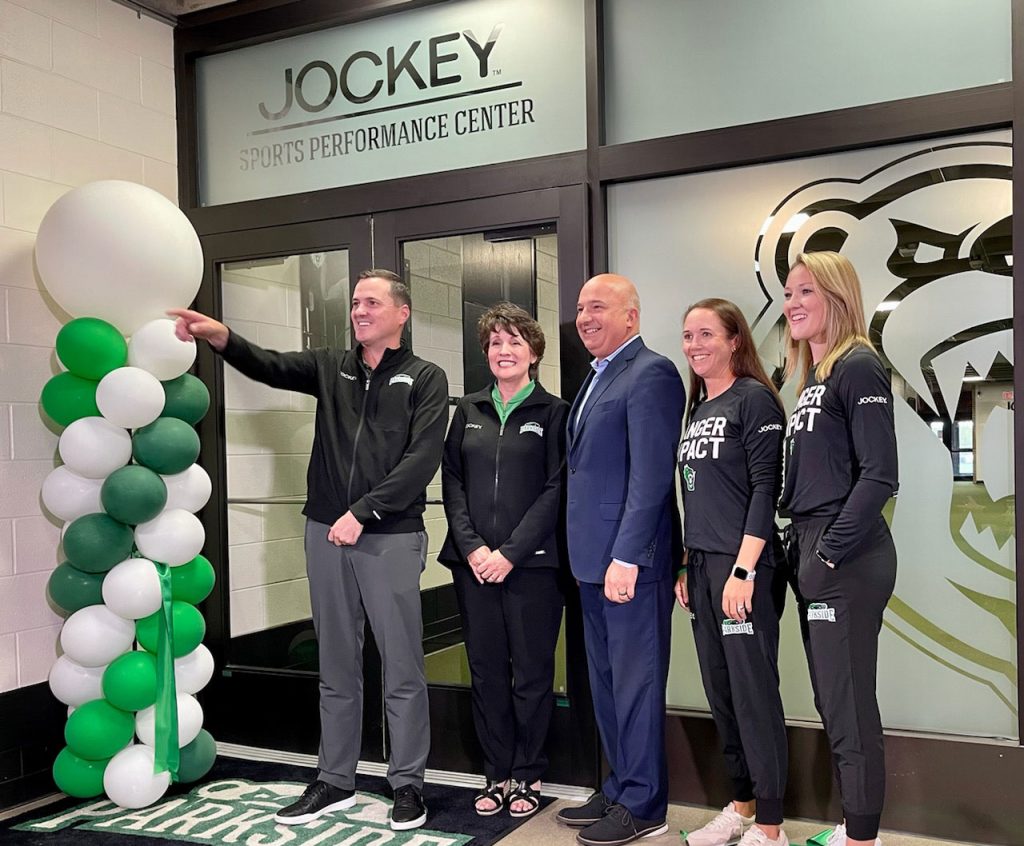 "Just as our university is better if we work together across departments and across colleagues in benefit of our students, our community is better if we work together to face challenges and seize opportunities for growth and progress," Parkside Director of Athletics Andrew Gavin said.
"This relationship is an example of how Jockey and Parkside are committed to a better community."
The Jockey Sports Performance Center is the strength and conditioning home of Parkside Athletics and the campus community.
It's the home away from home for Parkside Strength and Conditioning coach Carly Fehler.
"The idea of family and being a team is really important to our department," Fehler said. "It's inspiring to come into a facility that feels like a legit Division II quality weight room. We're excited to have a space that feels personal and we can be proud of."
Dozens of student-athletes, dressed in new Ranger gear, provided the energy for the event.
The partnership enhances the Parkside Player Packs that were launched in 2021. The program outfits Parkside student-athletes with co-branded leisurewear and activewear to enhance their experience on campus.
"The best-dressed student-athletes in the country," UW-Parkside Chancellor Deborah L. Ford said.
Parkside students, parents, alumni, and fans will also be able to purchase their own Jockey Player Packs on game days.
The partnership extended to Parkside's career services with the Jockey Career Closest, located in the Callahan Family Student Success and Learning Commons in Wyllie Hall.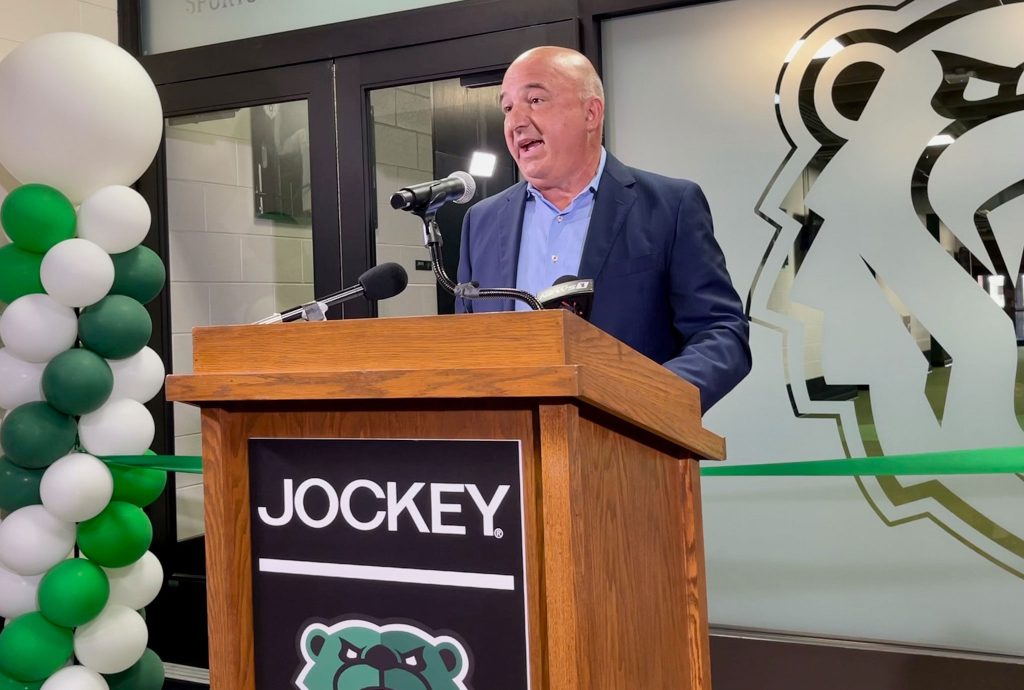 Students can view a variety of clothing — including business suits, shirts, ties and shoes — showcased in a glass display and available for anyone interested in a fresh outfit for their next interview.
"We're always looking for ways to enhance the success of our students," Ford said. "We can make sure they are dressed for success."
Jockey and UW-Parkside have a long history of collaborating to provide internship and career opportunities for UW-Parkside students and graduates.
In addition to sponsoring the Career Closet, Jockey will participate as one of the signature sponsors of the Parkside Athletics Career Networking Night and be actively involved with internships and career fairs.
Both Parkside and Jockey have been supporting and giving back to the greater Kenosha community for decades. As part its partnership, Parkside is committed to continued support of Jockey's community and family engagement initiatives.
Jockey previously announced its commitment to "adopt" Lincoln Middle School, and Parkside is excited to support this initiative. Dozens of Parkside staff, coaches, faculty, and students will volunteer to assist Jockey's efforts with the mentoring program at Lincoln Middle School beginning in 2022-23 school year and host students for a campus visit.
Parkside Athletics will again assist Jockey Being Family with the Undie Run on October 8 at Petrifying Springs Biergarten.
Jockey, headquartered in Kenosha, is a fifth generation, family-owned company founded over 146 years ago.
"The access and opportunity that UW-Parkside has provided to this community and to its students is really incredible," Jockey President/COO Mark Fedyk said. "As a local employer and international company, we've seen the reality of what that really means."