In honor of National Bloody Mary Day (Jan. 1), Kenosha.com embarked on a county-wide tour in search of the popular pre-noon cocktail.
From mild to spicy to traditional to outlandish, Kenosha has plenty of award-worthy options and a variety of opinions on what (or who) makes the best bloody mary.
The competition was fierce.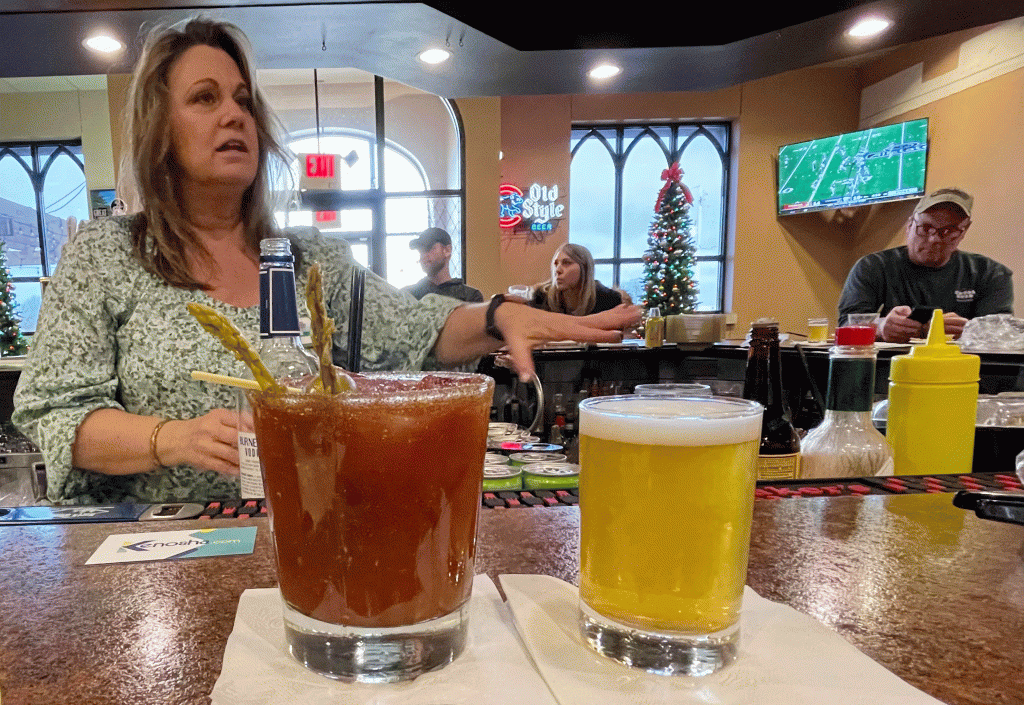 The bloody mary — made with a combination of tomato juice, vodka and a mix of flavors — has become a staple in Wisconsin bars, restaurants and diners. It's typically topped with a few garnishes, which ranged locally from a green olive to a pulled pork sandwich.
During one stop at Mars Cheese Castle shortly after 11 a.m. on New Year's Eve (Dec. 31), bartender Patty Hacker lined a half-dozen bloody marys behind the bar knowing they wouldn't last long.
A quick glimpse around a packed bar revealed an interesting discovery: Nearly every person at the bar was sipping a bloody mary or Spotted Cow chaser while nibbling on cheese spread and crackers.
It was a dream scenario for any true Wisconsinsite at 11 a.m. on a Saturday.
Hacker said Mars' bloody mary recipe was created long ago by former Mars' bartender and mixology legend Jim Czakowski, who adapted it from an Italian recipe he discovered in the early-1980s.
Mars' bartenders kept the recipe a secret for decades.
"It's perfect," Hacker said. "We don't change a thing."
While some versions of the bloody mary include a variety of garnishes — Kenosha's BBQ'd Productions offers a $42 "Mega Mary" that could feed an entire table — Mars Cheese Castle considers garnishes more of a cute novelty that takes away from the main course.
Czakowski insisted on just a piece of asparagus and a green olive in his bloody marys, not even a piece of string cheese.
And that's saying a lot from something created in a cheese castle.
"The first thing we're taught back here (in the bar) is how to make it the Mars' way," Hacker said. "You get an asparagus and an olive. That's it."
Based on its cult-like popularity, its perfect blend of spices and its remarkable simplicity, Mars Cheese Castle is Kenosha.com's recipient of the best overall bloody mary in Kenosha.
Whether you're looking for a hangover cure or a way to eat more veggies, here is a look at the 7 top bloody marys in Kenosha: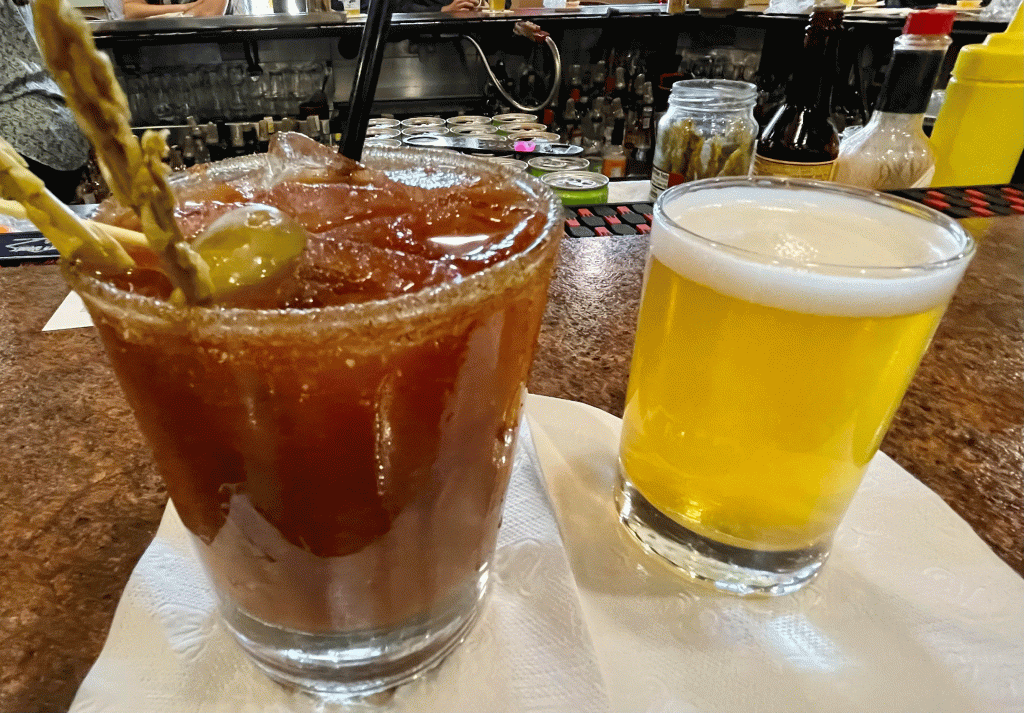 Mars Cheese Castle
2800 W. Frontage Road
Description: With a recipe dating back to the early-1980s, Mars has come as close as possible to perfecting the bloody mary. There are two different kinds of heat with every sip — one in the beginning and one at the end — with a pleasant, flavorful tour of the taste buds in between. It's served with a Spotted Cow chaser with cheese (of course) and crackers.
Garnishes: Asparagus and green olive.
Price: $6
Did you know? Mars Cheese Castle was named the best cheese curds in Kenosha by Kenosha.com on Oct. 14. To read that story click HERE.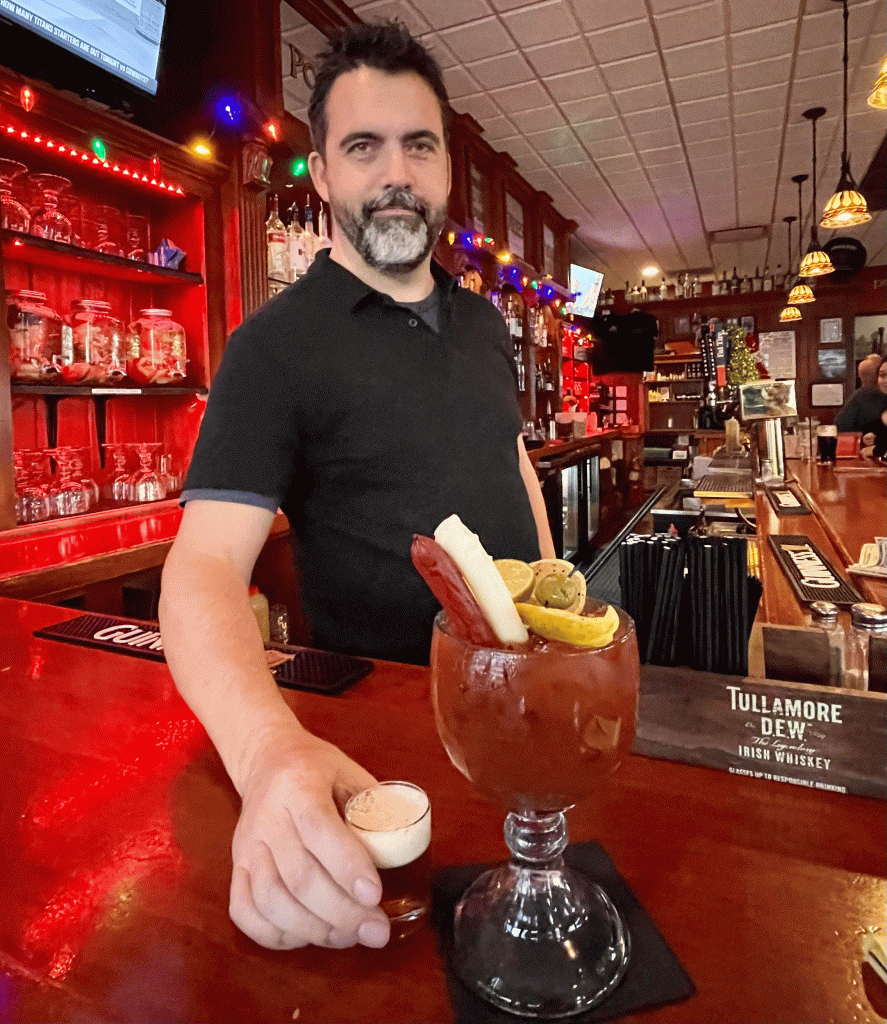 Ashling on the Lough
125 56th St.
Description: Who would have thought an Irish pub could have such an incredibly popular bloody mary? Ashling General Manager Paul Ward infuses vodka with three levels of heat (mild, medium and spicy) and makes his own dry seasoning — a mix of five ingredients — and in-house hot sauce. Ward finishes every bloody mary with a splash of Guinness. "We really shine with the bloody," Ward said. "I like to give it a little lick of the Irish with the Guinness. Vitamin G is what I like to call it."
Garnishes: Beef stick, string cheese, dill pickle, green olive, lemon and lime
Did you know? Ashling prepares over 10 gallons of bloody mary mix during the summer when HarborMarket visitors consume roughly 200 bloody marys in a typical Saturday afternoon.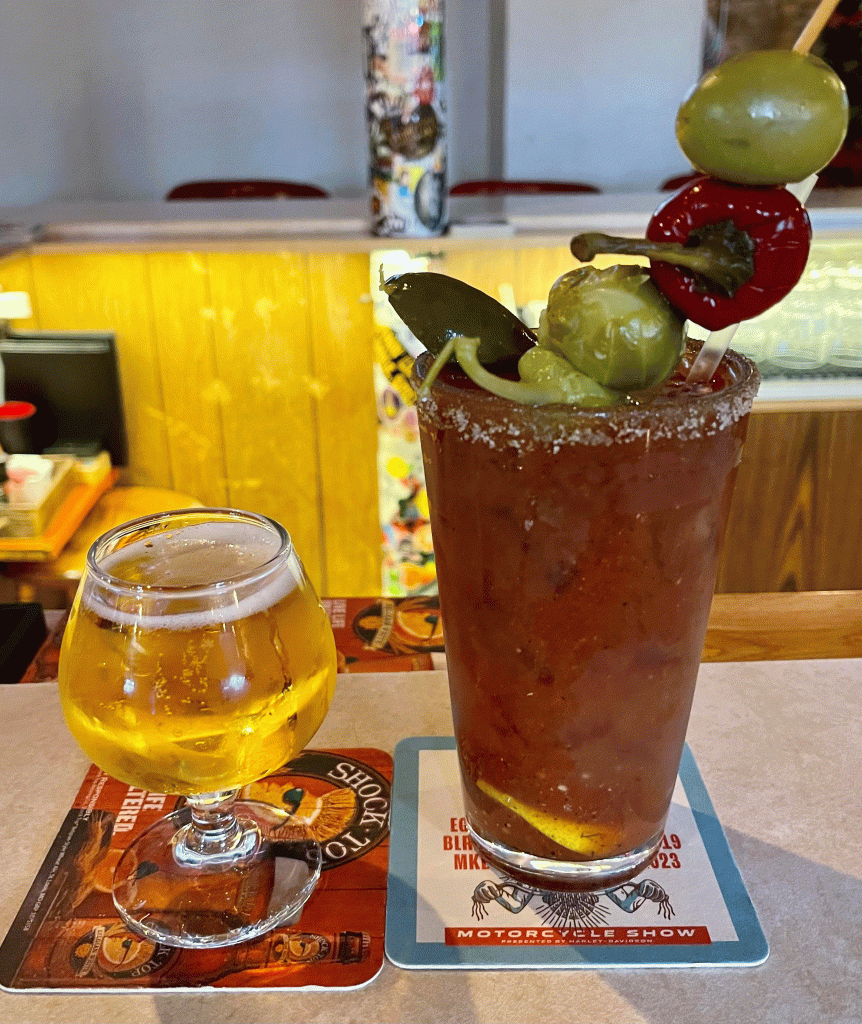 Union Park Tavern
4520 8th Ave.
Description: For those who enjoy their bloody mary a tad on the spicy side, Union Park Tavern serves a fabulous, homemade mix with a bit of bite. Rail vodka can be substituted for a sriracha-flavored vodka to add another level of heat.
Garnishes: Green olive, sweet cherry pepper, Brussels sprout, pepperoncini, mushroom and dill pickle.
Price: $7
Did you know? Union Park Tavern is a local favorite for its Friday Fish Fry, featuring walleye, cod, perch and shrimp. The bar/restaurant is cash only.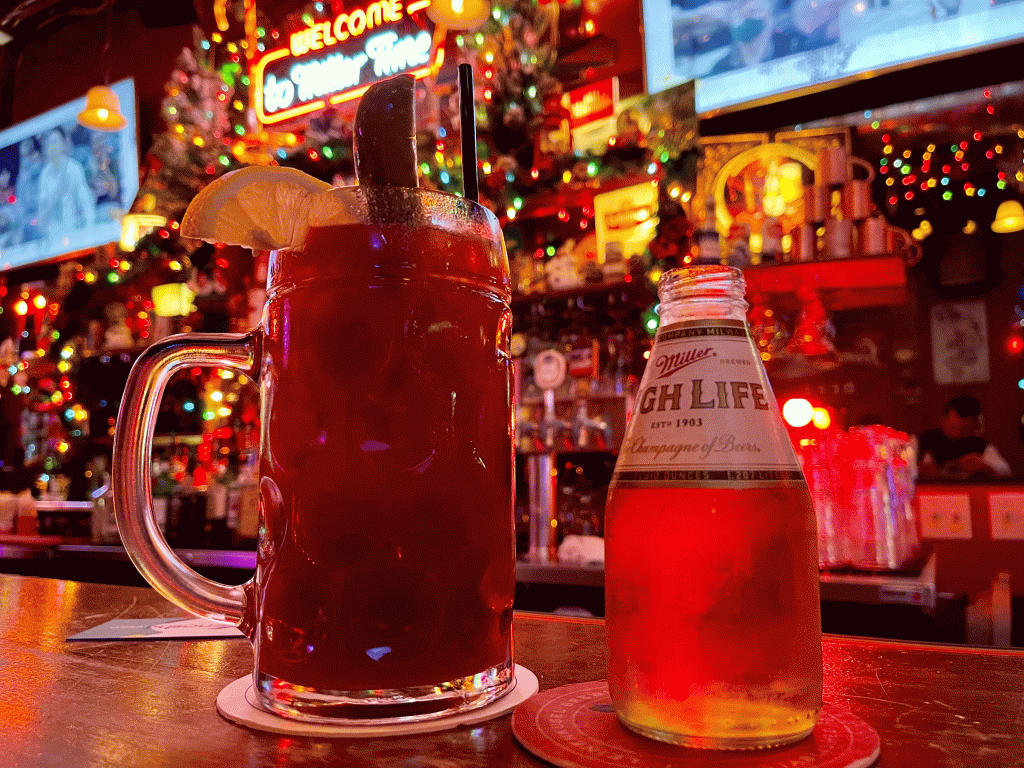 Swede's
510 56th St.
Description: Abiding by the philosophy simple is better, Swede's offers a great bloody mary that tastes exactly like you'd expect it to. The mix is homemade by Kenosha's Sam Spair, the husband of Swede's co-owner Joan Spair. "It's a good bloody mary," Joan Spair said.
Garnishes: Dill pickle and lemon.
Price: $7.50
Did you know? In line with its Northwoods theme, Swede's served its bloody marys with a shortie of Rhinelander, until the product was discontinued. It now comes with Miller High Life as a beer chaser. The bar is cash only.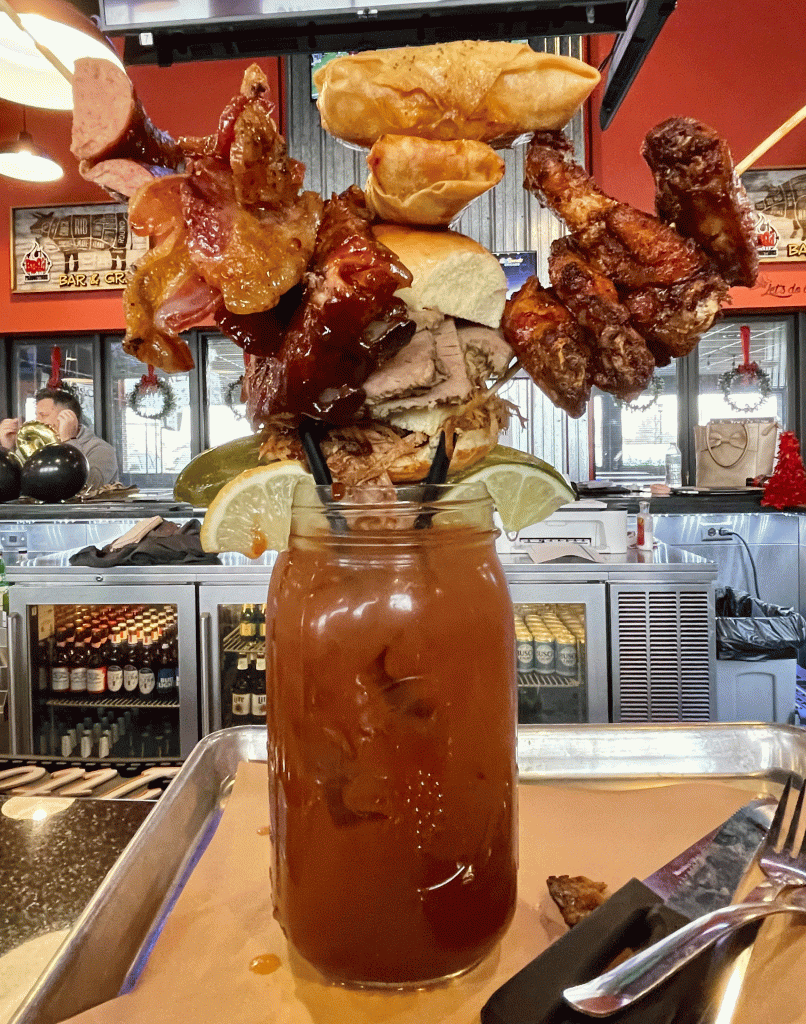 BBQ'd Productions
4235 Green Bay Road Unit 7
Description: Served only on Sundays, BBQ'd Productions offers a $42 Mega Mary that would offer a stiff challenge on the competitive eating circuit. It's served in a jumbo mason jar and stacked with smoked meat. "It's a meal and a drink all in one," BBQ'd Productions Area Manager Erica Heiny said. "A lot of people just come in and order it for the experience. Most people can't finish it."
Garnishes: Chicken wings, bacon, pulled pork, beef brisket, pizza roll, buffalo spring roll, andouille sausage, lemon, lime and dill pickle
Price: $42
Did you know? BBQ'd Productions has two Illinois locations in Third Lake and Lake Zurich.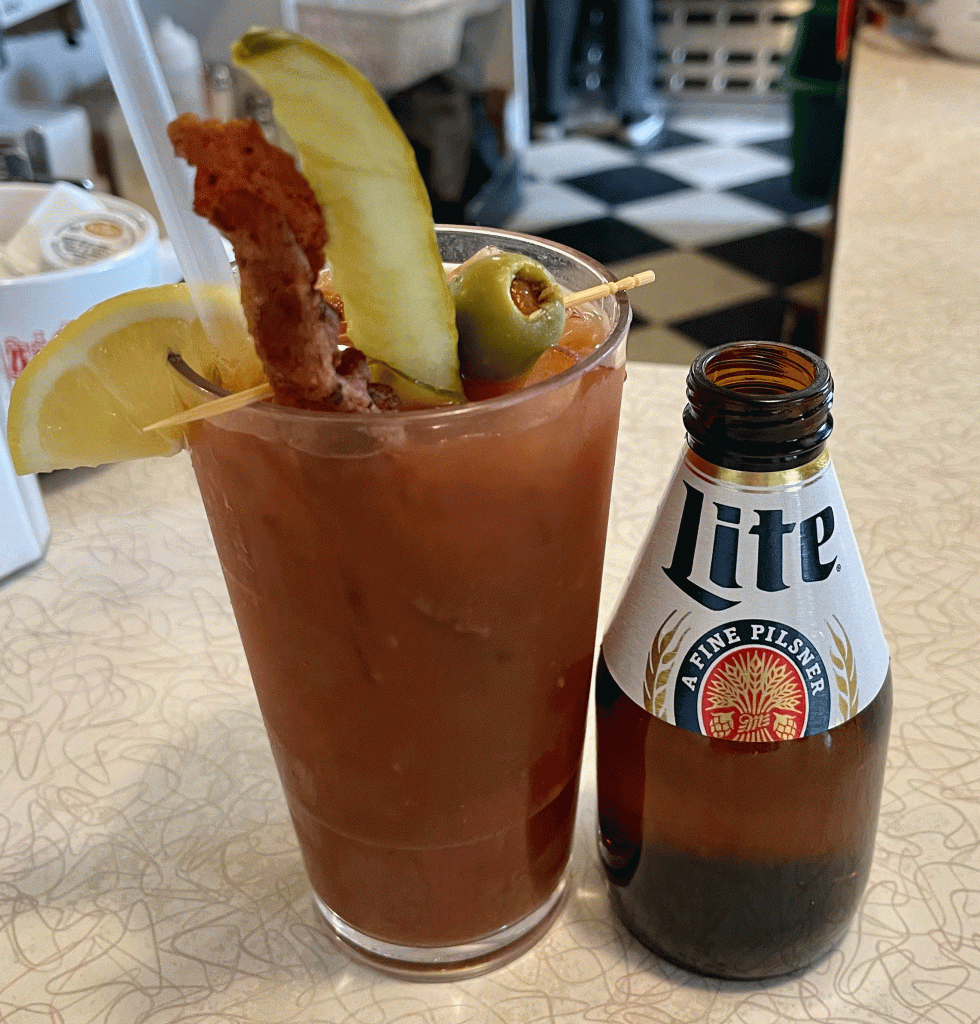 The Coffee Pot
4914 7th Ave.
Description: Featuring its homemade mix and in-house steak sauce, the recipe is tasty and top secret. "I could tell you, but then I'd have to kill you," joked Coffee Pot General Manager Amy Shackleford. The mix almost certainly includes a savory blend of pickle juice, lemon juice and horseradish.
Garnishes: Bacon, green olive, dill pickle and lemon.
Price: $8
Did you know? The Coffee Pot is famous for its Harbor Benedict, which features fresh-carved ham, poached eggs and hollandaise sauce. It also serves a popular morning drink called Sunshine and Bubbles, which is flavored vodka, champagne and a splash of orange juice. "We love to eat and drink here," Shackleford said.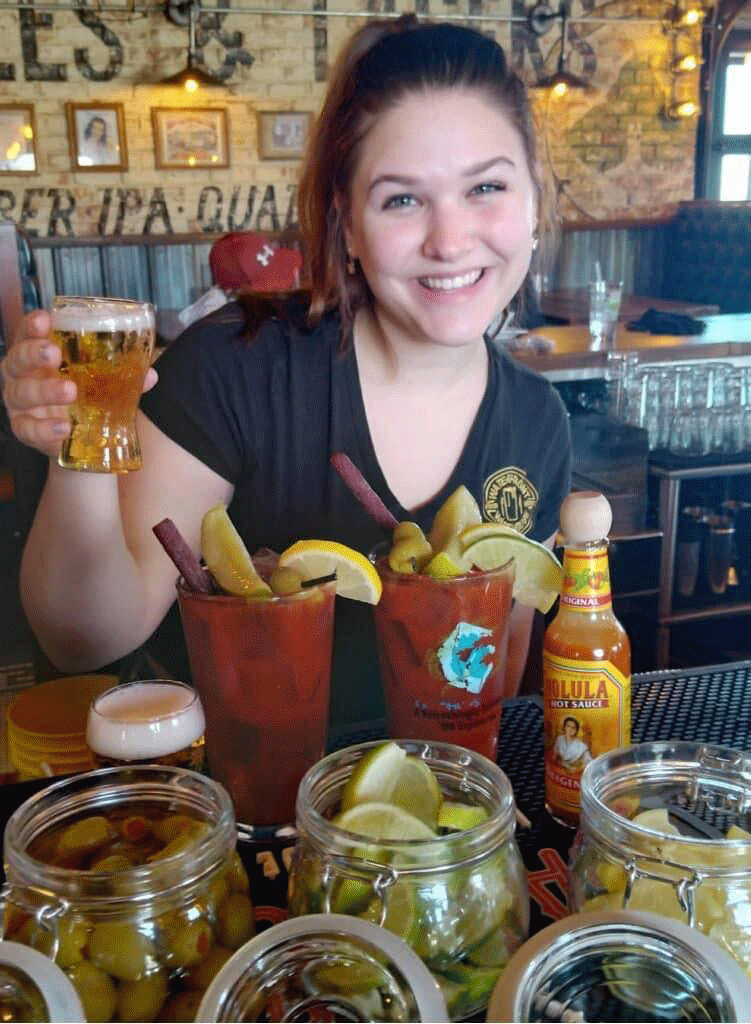 Waterfront Warehouse
3322 Sheridan Road
Description: Waterfront's bloody mary features nine secret ingredients in its mix, a variety of toppings and a choice of 26 draft beers to choose as a chaser.
Garnishes: Beef stick, dill pickle, green olive, lemon and lime.
Did you know? Waterfront offers the perfect hangover cure with a bloody mary and its signature "Wakey, Wakey, Eggs and Bakey" burger, served with two, four-ounce patties topped with cherrywood smoked bacon, a fried egg, smoked gouda and fried onions.