Is there such a thing as too much cheese in a fried cheese curd?
The answer — to one of the most-Wisconsin questions ever — is a definitive no from Kenosha native Beth Davis, manager and social media director of Pleasant Prairie's Milwaukee Burger Company.
"Absolutely not," Davis said "Too much of a good thing is really a good thing. It's a Wisconsin way of life."
In honor of National Cheese Curd Day on Saturday (Oct. 15), Kenosha.com toured Wisconsin's fourth-largest city to find its finest, cheesiest, squeakiest bites of gooey goodness.
And it did not disappoint.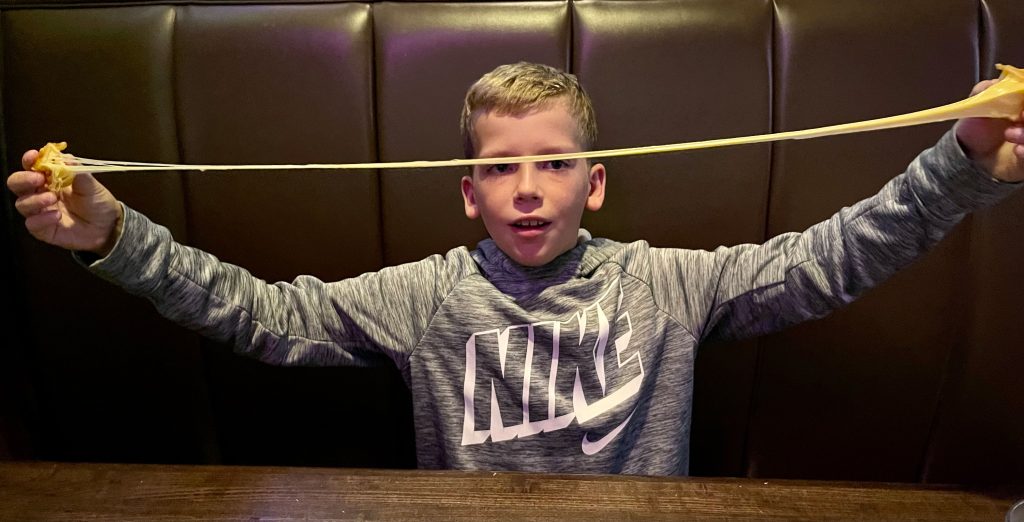 Mars Cheese Castle is so confident it makes Kenosha's best fried cheese curd it lists their most popular item on the menu as the "World's Best Fried Cheese Curd."
Mars gets its curds delivered four days a week straight from Wisconsin dairy farms and uses Wisconsin's own (and only) Spotted Cow for its beer batter.
"They're made fresh every day," said Mars Cheese Castle Assistant General Manager Kayln Kelly. "They're light and fluffy and amazing."
"You don't have a lot of caked-on breading and you'll never bite into one of our curds and have it hollow in the middle. You'll get a whole curd in there."
Milwaukee Burger Company might have the biggest cheese curd in town — stretchable up to five feet in recent pull tests — but when it comes to all-around taste, texture and appearance, Mars Cheese Castle stands alone.
Based on a recent belt-busting tour from a collection of true Wisconsinites, Mars Cheese Castle has earned local bragging rights as Kenosha.com's best fried cheese curd.
Here is a closer look at Kenosha's top seven fried cheese curds: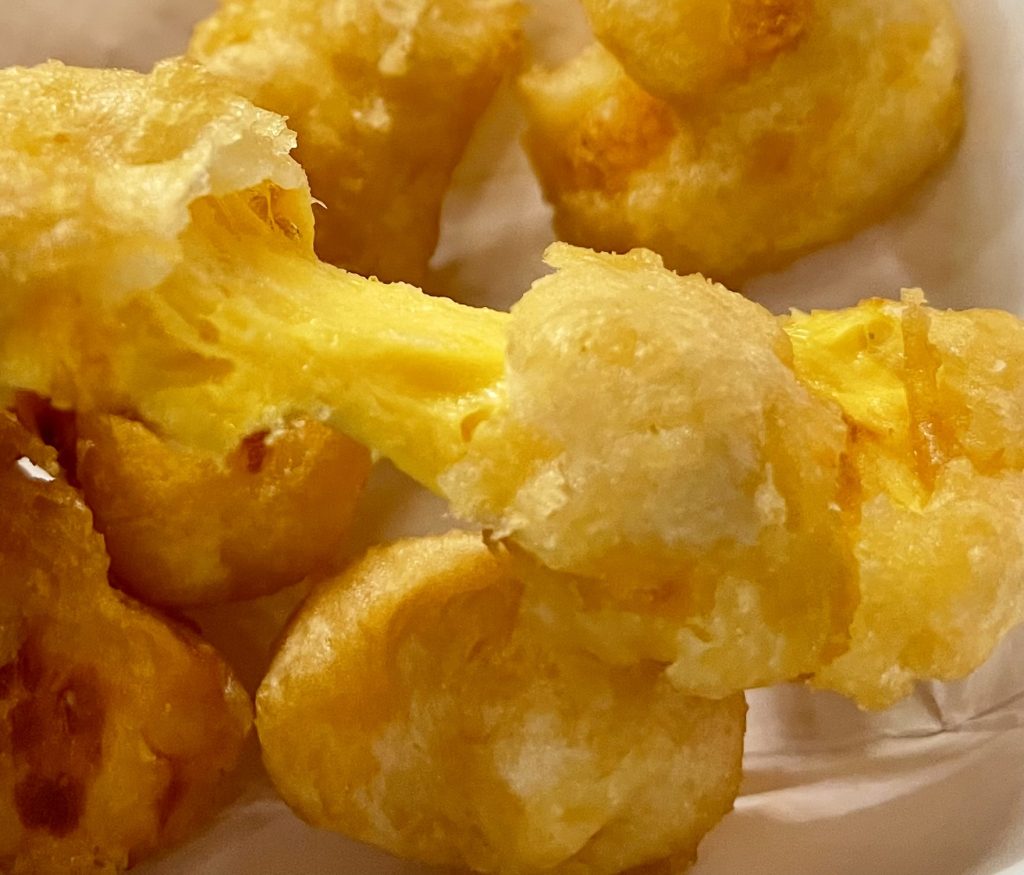 Mars Cheese Castle
2800 W. Frontage Road, Kenosha
Description: Fresh and delicious. Random sized curds with a light, golden brown Spotted Cow beer batter. It can't get any more Wisconsin than this.
Price: $5.99
Did you know? Mars Cheese Castle has its curds delivered fresh before 11 a.m. on Tuesday, Thursday, Friday and Saturday. It boasts over 50 varieties — from Bloody Mary to Sriacha — and ships them directly throughout the United States.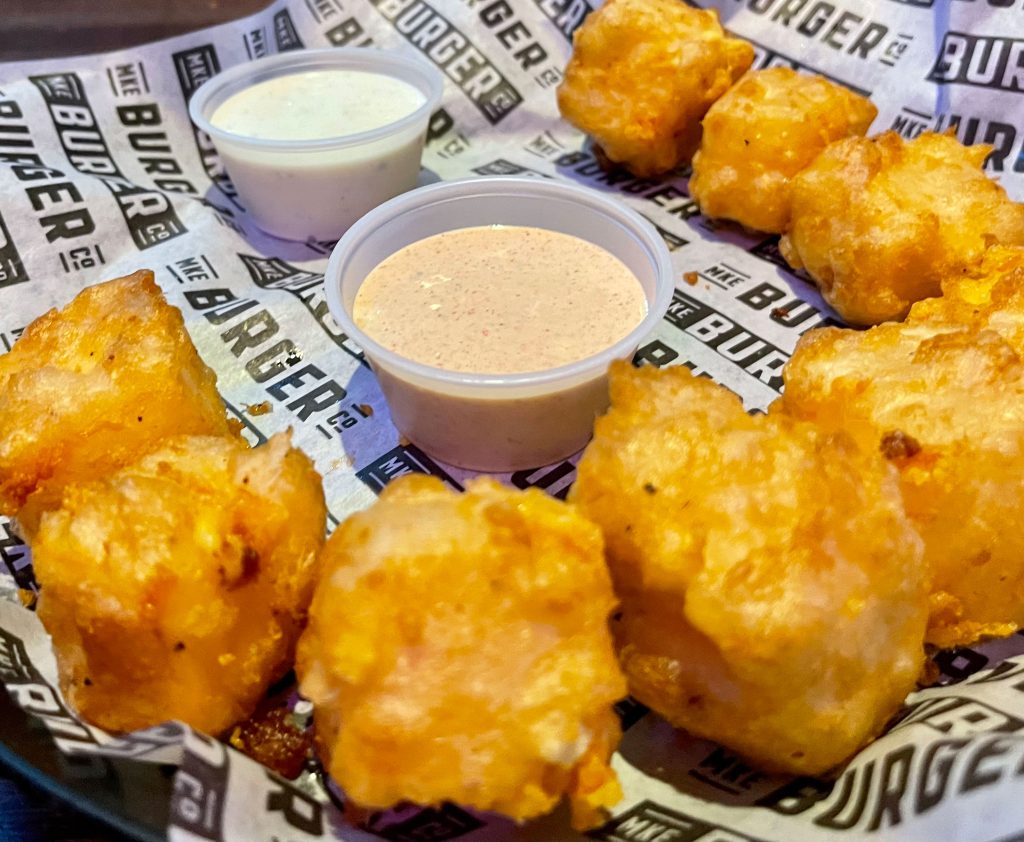 Milwaukee Burger Company
9901 77th St., Pleasant Prairie
Description: Golf-ball sized cubes of happiness. Thin, crispy coating, oozing with real Wisconsin cheese stretchable up to five feet. "They've made us famous," Davis said. "I had a gentleman, just a few weeks ago, come all the way from Fort Worth, Texas to try them."
Price: $10.29
Did you know? Milwaukee Burger Company is owned by Minnesota natives and brothers Kent Letnes, Matt Letnes and Kevin Letnes. It is located in La Crosse, Appleton, Eau Claire, Wausau, Hudson, Franklin and Pleasant Prairie.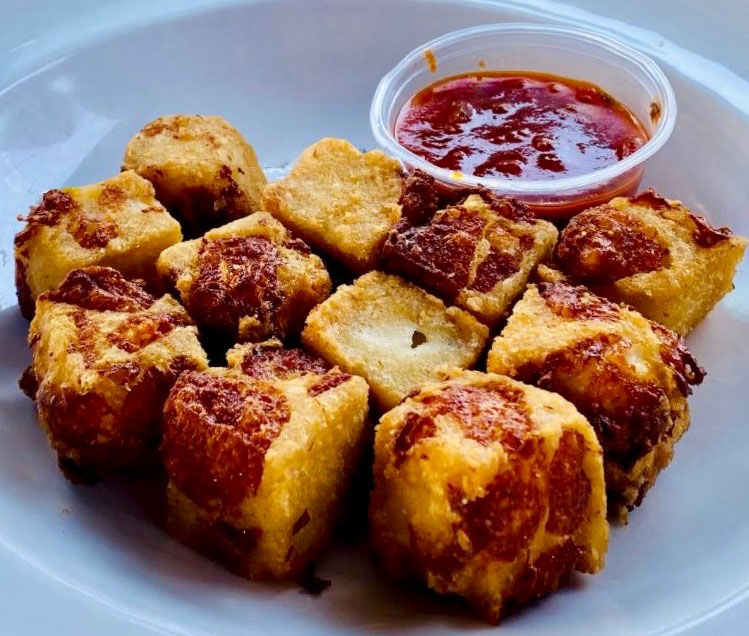 The Boat House Pub & Eatery
4917 Seventh Ave., Kenosha
Description: Hand cut and breaded with a pretzel beer crust and served with marinara.
Price: $10
Did you know? The Boat House curds were introduced by local chef Mary Radigan. "The curds inside are melty and ooze out of their pretzel shell to give creamy balance to the breading," Kenosha.com's Riki Tagliapietra wrote in his Oct. 14, 2021 Kenosha Eats review. "When dipped in the house-made marinara, the tomato acidity rounds out the bite for an absolutely wonderful experience."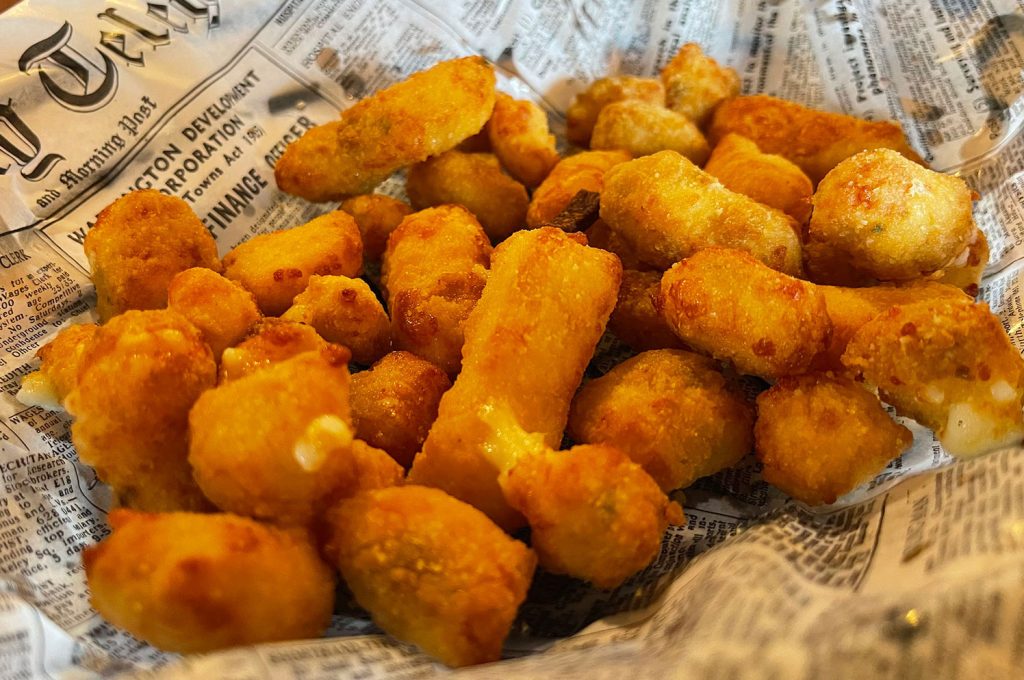 Captain Mike's
5118 Sixth Ave., Kenosha
Description: Hand-breaded white cheddar and jalapeño cheddar cheese.
Price: $8.95
Did you know? A longtime, local establishment known for its fabulous burgers, Captain Mike's introduced "Wisco Wednesdays" with $1 off cheese curds, beer cheese soup and a featured Wisconsin beer.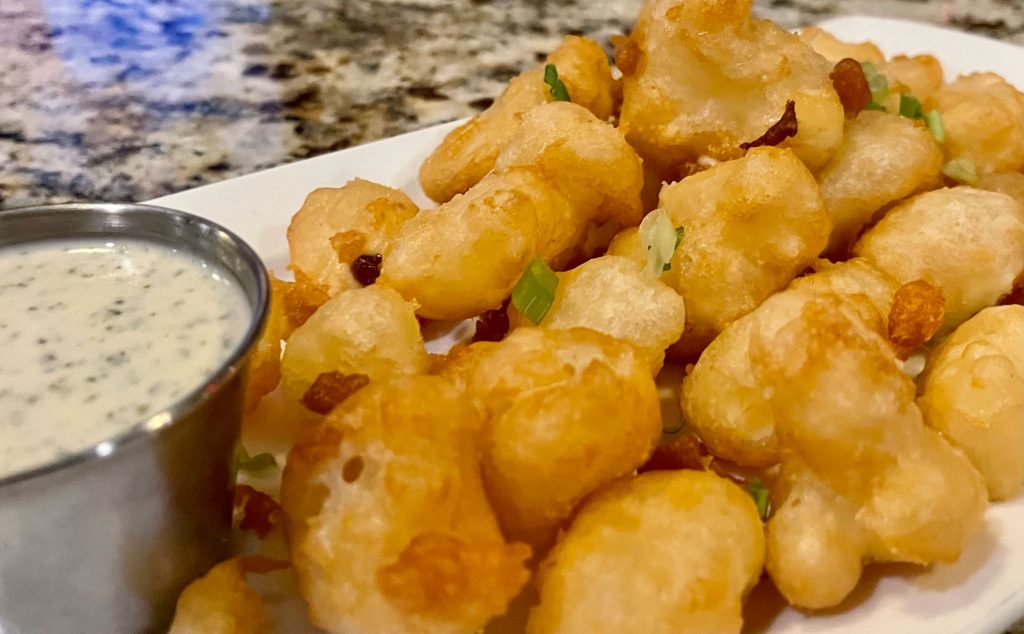 The 1844 Table & Mash
5706 Eighth Ave., Kenosha
Description: Renard's Door County Cheese Curds. White cheddar coated in a tempura Spotted Cow beer batter.
Price: $12
Did you know? Established in 1961, Renard's Cheese (located in Sturgeon Bay) has been a Door County staple for generations and is enjoyed by cheese lovers all over the world. Cities as far as Dubai stock their delis with Renard's Cheese.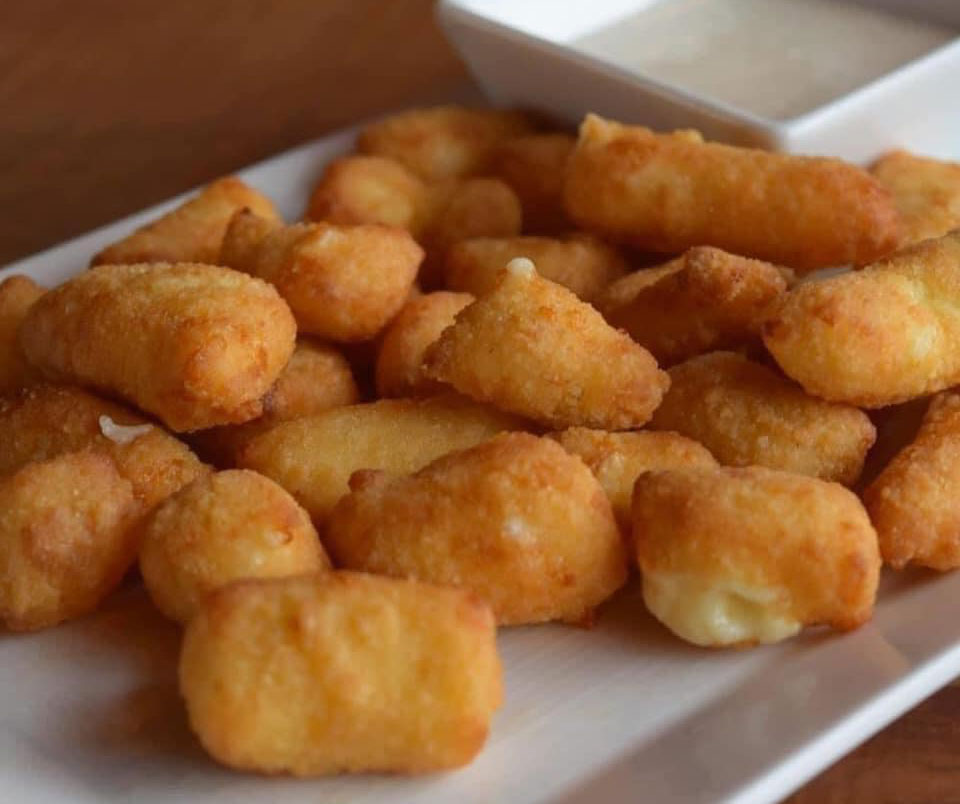 Waterfront Warehouse
3322 Sheridan Road, Kenosha
Description: Crispy coated white American cheese served with a variety of sauces.
Price: $9.99
Did you know? Waterfront's cheese curds became so popular the restaurant incorporated them into other dishes including its BBQ Chicken Flatbread, Duck Fries and Just a Little Heat Burger. Deep Fried Goat Curds are also available.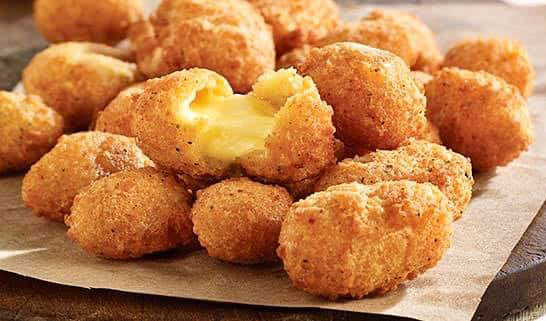 Culver's
(Kenosha locations: 5220 Green Bay Road, 8124 Sheridan Road, 11811 29th St.)
Description: Fresh, un-aged yellow and white Wisconsin cheddar, deep-fried golden brown with a warm, buttery crunch.
Price: $3.49
Did you know? In 2015, Culver's created National Cheese Curd Day. Culver's opened in Sauk City in 1984. It gets its curds from La Grander Hillside Dairy in Stanley. Culvers serves almost 12 million pounds of deep-fried cheese curds at more than 850 restaurants across 25 states.