Chicken and tuna for pizza.
That was the wonderful "food equation," so to speak, that Washington Middle School and DayBreak Church partnered up on to execute this Christmas season, with the result a delivery of more than 1,000 pounds of food to the Shalom Center.
Talk about a win-win situation, which resulted in another great example of the Kenosha community coming together to help those in need.
On Monday afternoon, volunteers from DayBreak Church, 5631 Sixth Ave., dropped off approximately 2,096 cans of tuna and chicken, totaling 1,115 pounds, at the Shalom Center. The massive donation of canned goods was raised together by DayBreak Church and Washington Middle School, with a pizza party at stake for the students at Washington.
The theme of the food drive? "By Land or By Sea … Fill the Pantry."
"For about the last four years, we have partnered with and supported the Washington Middle School staff," explained Stacie Windel, whose husband, Brit Windel, is the founder and lead pastor of DayBreak Church, on Monday while dropping off the canned goods at the Shalom Center.
"This year, they reached out to us at Christmas-time and asked if there was a way that they could partner or something that we would need, and we just came up with a great partnership to bless the Shalom Center together. And so we did 'By Land or By Sea … Fill the Pantry.' So it's either tuna or canned chicken. They filled the boxes in their classrooms, we filled our boxes at DayBreak, and (Monday) we (brought) them all to the Shalom Center."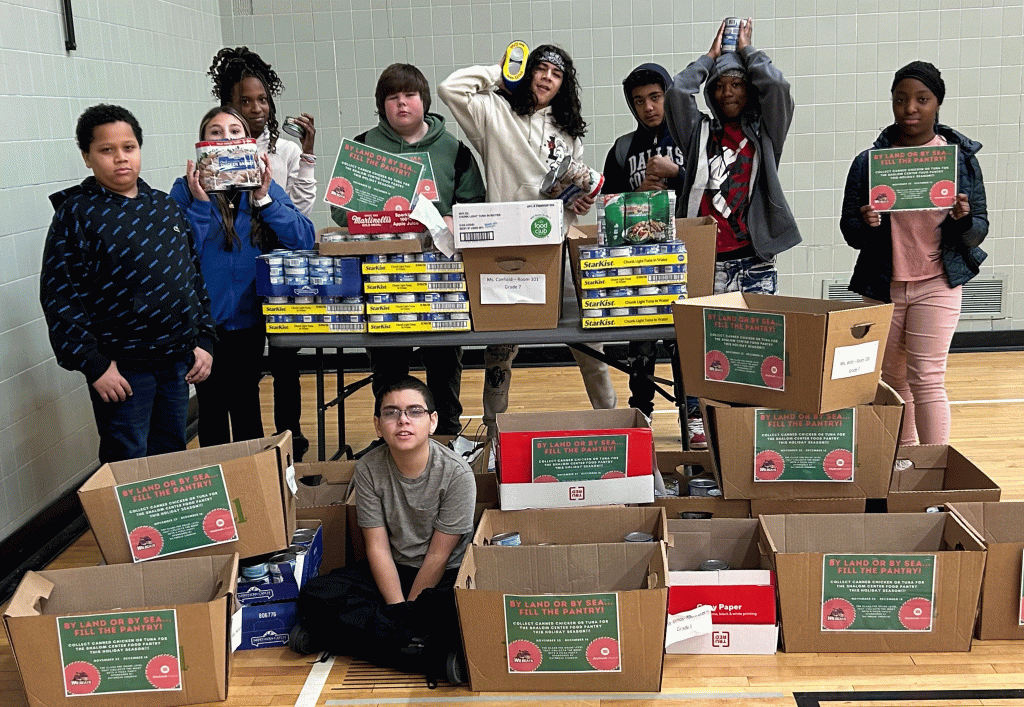 And there was a prize involved for the students at Washington, as each of the three classrooms in grades 6-8 that donated the most canned goods received a pizza party on Tuesday, courtesy of DayBreak Church.
Windel said one class donated over 550 canned goods.
"The pizza party always ups the ante a little bit," said Washington Middle School counselor Kim Hildreth, who helped coordinate the food drive, with a laugh. "And actually, we have some very competitive teachers that get into the spirit of things, so there was a lot of competition among the teachers to win it for their classes."
The partnership between DayBreak Church and Washington Middle School has certainly been fruitful for all involved.
"We had wanted to do something this December with gratitude," Hildreth said. "DayBreak Church has been amazing to Washington staff. They do all kinds of little things for us, whether it's plant some flowers in our courtyard or providing us lunch on the first day back (to school) in the fall.
"We just thought, what a great way to kind of pay them back a little bit and recognize the things that they do for us, to see if we could partner with them on something that they're passionate about. That's kind of how it all came out, and I think it turned out to be really successful."
Added Windel: "We're super thankful for Washington Middle School (and) their partnership. They asked us how they could help. That just shows that community involvement that DayBreak has."
Spirit of giving
It also showed the generous spirit among the students at Washington, a great lesson for all during the season of giving. Some of the students may not have much to give to others — and in fact themselves may be on the receiving end of donations, or food from the Shalom Center — but they were more than eager to give what they could to others.
Hildreth related one such heartwarming story.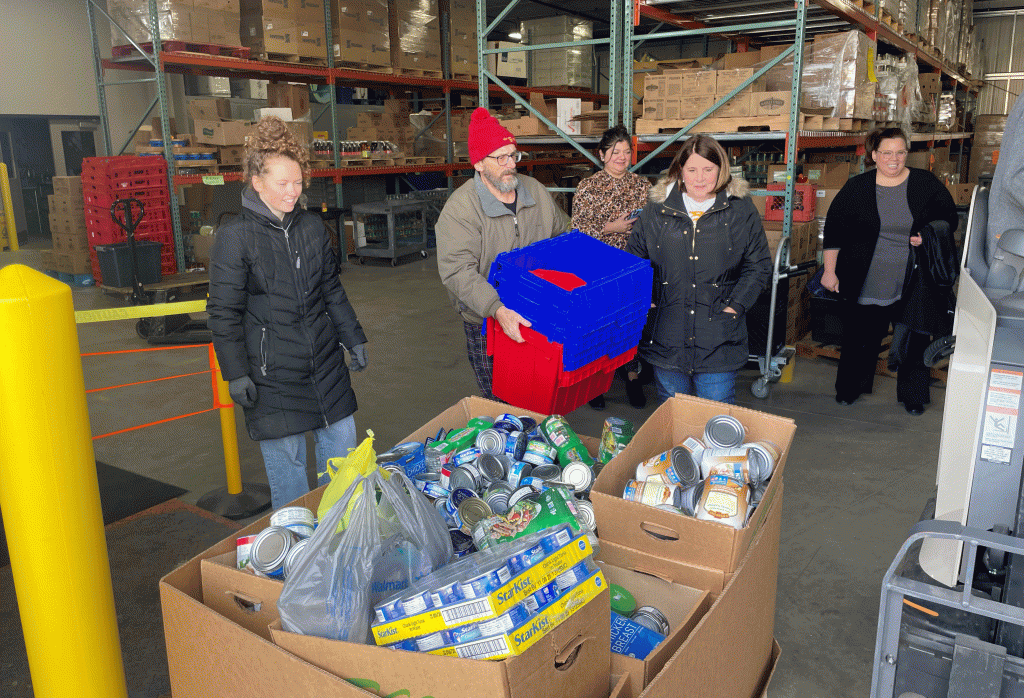 "In one of our seventh-grade classes, (Kimberly) Hellesen, her students actually talked about pooling money together, allowances, birthday money," Hildreth said. "A student made a comment, 'Can we wait until next week, because my mom gets her food stamps,' so that they could donate.
"I think that's a really heartwarming piece of this, is that students that even have so little are willing to do what they can to help somebody else out. That's pretty cool."
As they say, 'tis the season.
"This is our Super Bowl, as a church — Jesus' birthday — and so it's just great when we have organizations that we can serve," Windel said. "And then having a school come alongside us and ask how they can help, it was just a great partnership."