The Restaurant:
Coopers Uptown, 2401 60th St, is a classic cafe & gift shop featuring local products and delicious, familiar cuisine.
The Featured Dish:
The Boxer Sandwich — Two scrambled eggs, cheddar cheese, choice of sausage or bacon, and maple bacon onion jam between two slices of toast.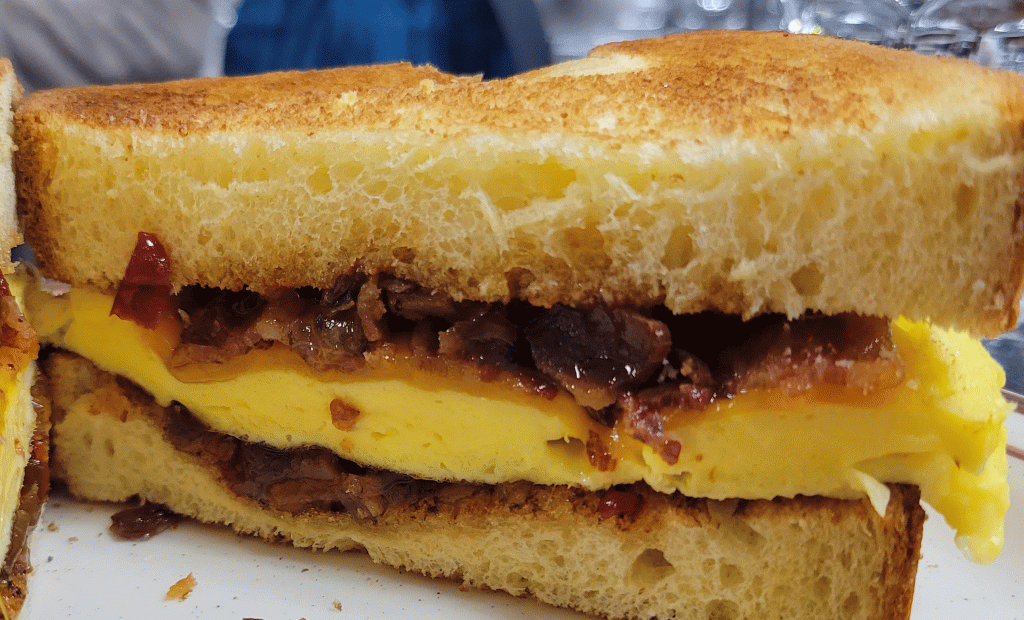 The Flavor and The Story:
While Coopers may be a new entry into the Kenosha culinary scene, longtime Kenoshans will feel as though it has always been there.
The location formerly housed Jack Andrea, a similar style establishment that was owned and operated for 110 years by the Andrea family.
I wrote about Coopers on its opening day when I sampled its signature lunch sandwich, the Tighty Whitey. Recently, I tried their breakfast menu and was blown away.
While this cozy cafe has quickly become the hot spot to meet friends for lunch, the morning offerings are perhaps the most overlooked options in town.
Just like for lunch, the menu is overall very simple, but the overwhelming amount of talent in the kitchen prepares these classic items to a level of perfection and consistency that takes even the simplest item to another level.
The breakfast offerings include all the morning staples like pancakes and French toast, but there are a few standout items including my favorite, The Boxer Sandwich.
Again, there isn't anything fancy about it, but the preparation of quality ingredients will have you smiling from ear to ear after your first bite.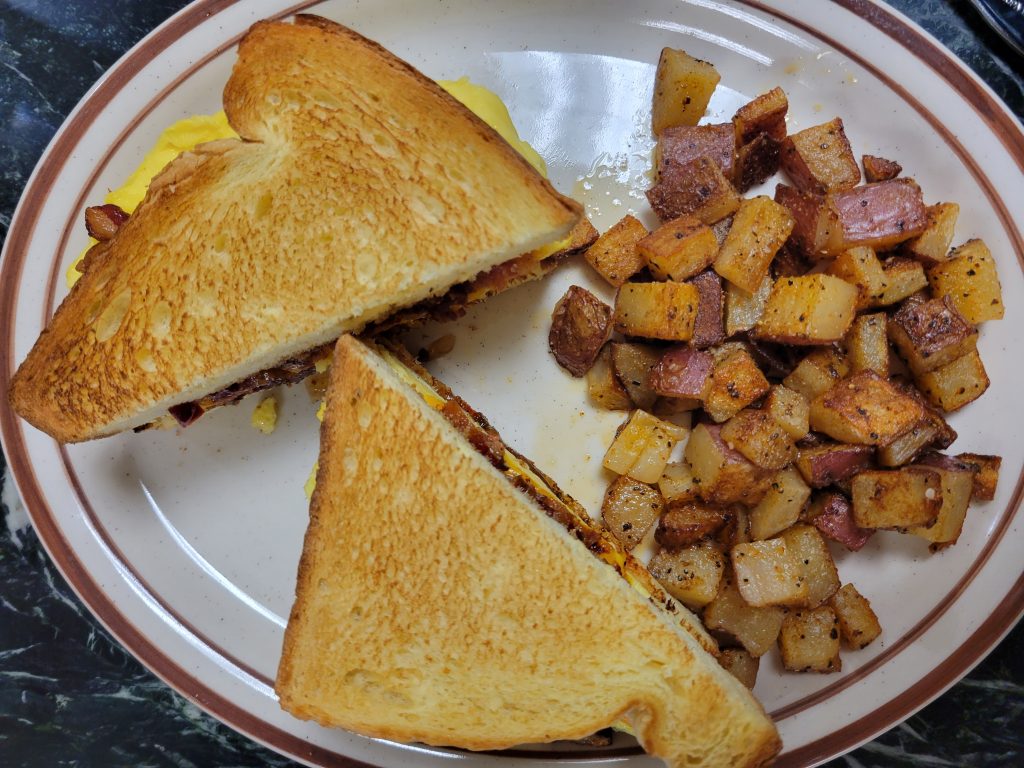 The scrambled eggs are the absolute fluffiest and will have you forever questioning how the heck they make them so perfectly for every order while the bacon is hot and crispy without even a drop of excess grease.
The star of the show, however, is the maple bacon onion jam.
This sweet accent with the comfort of maple and the complexity of caramelized onion elevates the flavor profile to legendary status and is made in house using ingredients available for purchase in the gift shop.
You'll also be asked to choose a bread. Although all the choices sound delightful, I was instructed by the kitchen crew that the Texas toast is the way to go. They were right. It was an absolute delight.
Bonus note: The roasted red potatoes are some of the best I've ever had. I'd recommend adding them to anything you order.
The Boxer Sandwich is available every day for $8.99.
Coopers Uptown is currently open for dine-in and carry-out and breakfast is served until 11 a.m. This website does not include the menu but you can view open hours and check for updates at CoopersUptown.com.