They say it takes a village to raise a child.
In the case of five children, a large football program will suffice.
That's certainly the case for Shawn Zugehoer and his wife, Valentina, when it comes to the Kenosha Ramblers youth football program.
Zugehoer is the president and founder of the Ramblers — and also a coach — which means that he and Valentina have raised their five young sons, Zane, Zander, Zayden, Zeke and Cruz, around Nash Park and Ameche Field with the Ramblers.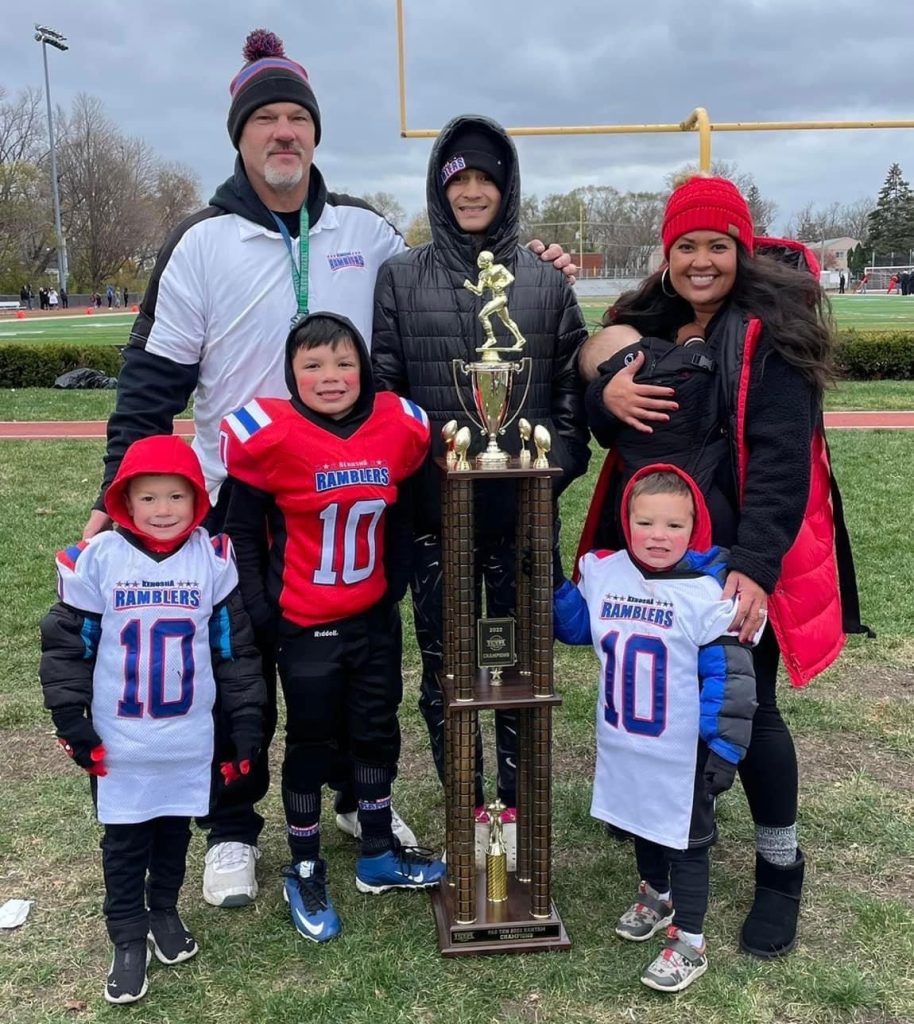 So the Zugehoers have a much larger family than their own, because the Ramblers — founded in 2014 — are all like family.
"We've had four kids since we started this program," said Shawn, who also has another, oldest son, Zak, from a previous relationship, in a phone interview Wednesday. "One was born during our first year in 2014. A lot of parents, they've been with us for a while, they laugh and say, 'Hey, you going to have another one? Seems like every other year you guys have a kid and raise him on the football field.'
"Literally, at concession stands, (Valentina) will have one of the babies in a stroller. She'll leave to go feed him here and there. It's literally being raised on the football field."
And while Shawn and his wife have their hands full with their own large family, they've also been exactly like family to so many others in the Kenosha community, which is why Shawn Zugehoer has been named the Kenosha.com Kenoshan of the Week.
Helping youth
For this past season, which started in July and ended the weekend prior to Thanksgiving, the Ramblers had over 300 kids, from ages five to 14, involved in the program.
According to Sandra Pantel, whose grandson plays for the Ramblers and whose nephew once did, Shawn and Valentina Zugehoer work tirelessly to make the program a great experience for Kenosha's youth.
That's why Pantel nominated Shawn for this week's Kenoshan of the Week honor.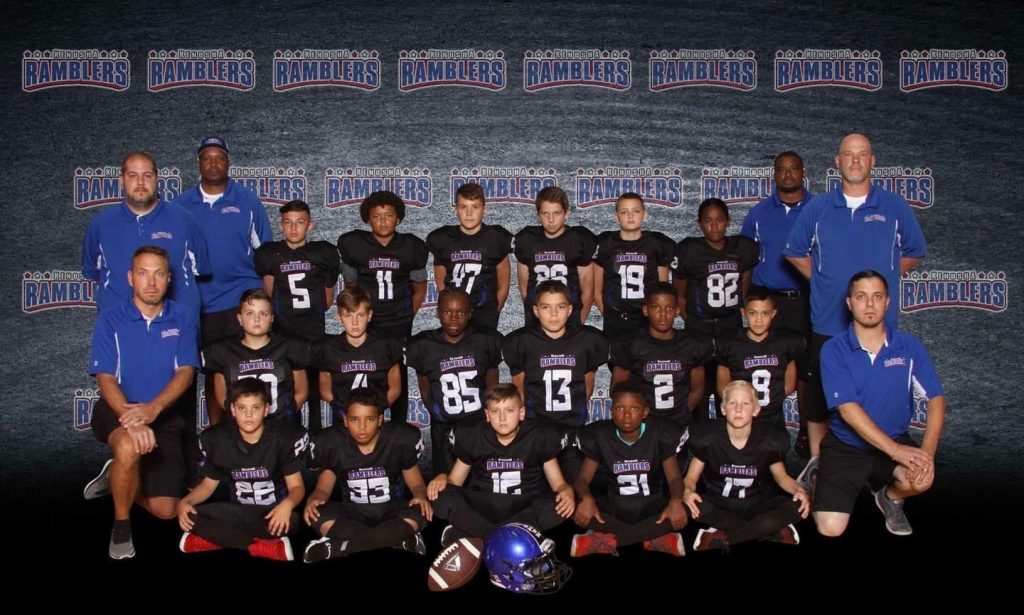 "They work tirelessly and make it look effortless, as they serve our community and each player daily," Pantel said of the Zugehoers in her nomination email. "They know most all (of) the kids by name. They have several events throughout the season for the teams (all are inclusive/free). They even plan and schedule individual pictures for each team and player (also all inclusive).
"… More importantly, they've found a way to keep 300 of our Kenosha kids safe, content, busy and physically active throughout the season. I've witnessed them find ways to meet the necessary funds for multiple kids who weren't able to afford it, finding ways to get those kids sponsored throughout the season, if need be. All the kids respect Shawn and his awesome team of unpaid coaches."
Shawn emphasizes that the Ramblers have no tryouts and no cuts. The Ramblers will find a spot for any kid who wants to play football.
"It's 100 percent a labor of love," Zugehoer said. "It's for the kids, 100 percent for the kids. … We want everyone to play. We have a make-up of kids from the north side, the south side, the west side. Demographically, we're a mix of Hispanic, Black and white. It's almost even across the board. 
"There's a place for everybody. Whether you're a heavier kid, a skinny, light kid, an older, skinny kid, or a real skilled, high-level competitive kid — or a first-year player — we have a spot for you. … We furnish everyone with equipment. Our jerseys, everyone gets to pick their own number and gets their own name on the back."
Growing the program
Of course, Zugehoer notes, it's taken a ton of work to get the Ramblers to where they are today, which is a successful, growing member of The Chicagoland Youth Football League (TCYFL), which, as its website says, is "America's largest independent youth football league."
Zugehoer, 50, works for the Illinois Tollway on its I-Pass system, but he says with a laugh that running the Ramblers is actually much more work than his full-time job.
But his efforts have really paid off.
Originally from Rochester, N.Y., Zugehoer joined the Navy and eventually wound up in the area at Naval Station Great Lakes. He coached youth football with the Jr. Zee Bees in Zion, Ill., and moved to Kenosha with Valentina in 2013.
While coaching with the Jr. Zee Bees, Zugehoer's time overlapped with that of future Bradford High School star and NFL first-round draft pick Melvin Gordon, who played with the Jr. Zee Bees when he was young.
Zugehoer was impressed with the Jr. Zee Bees and felt like Kenosha should have a similar youth football program. The Boys & Girls Club has long run a great youth football program in Kenosha, in addition to all of its other programs, but Zugehoer wanted to start something a little more dedicated to specifically football.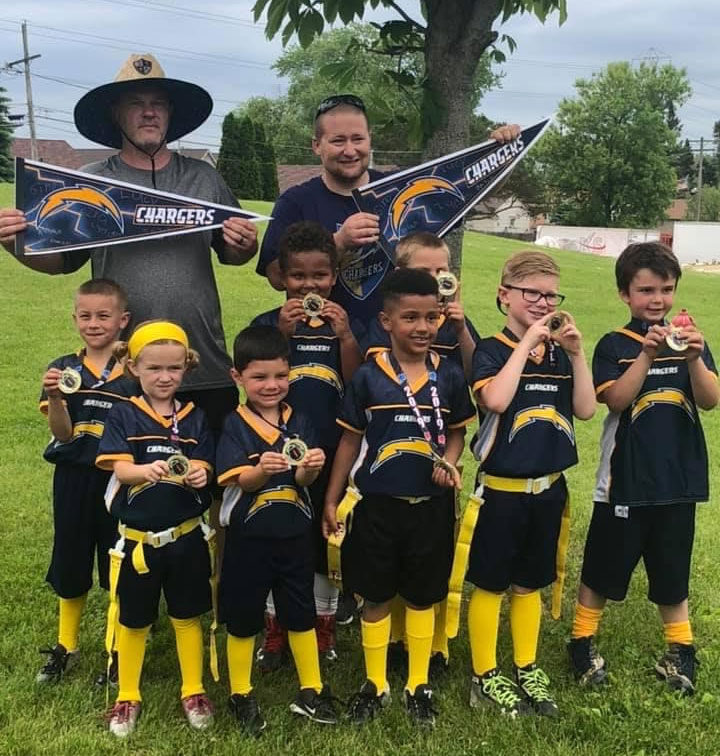 "I just felt like there could be more," he said. "… I petitioned (TCYFL) and said, 'Hey, I'm going to start this in Kenosha.'"
For the Ramblers' jersey colors, Zugehoer picked a mix of red, blue and black, which is a nod to all three of Kenosha's high school football programs, Bradford, Tremper and Indian Trail. And the name Ramblers is an homage to the significance of American Motors to Kenosha's history.
TCYFL breaks teams up into separate levels depending on age, weight and skill level, so it's designed to keep players competing at a level of tackle football they can handle.
From an enrollment of 65 kids for its inaugural season of 2014, the Ramblers quickly doubled that number for 2015 and are now up over 300. Additionally, the Ramblers run a flag football program in the spring that had 430 players in it last season and also run a competitive cheer program with two squads.
"I get asked all the time, 'Did you ever think it was going to grow this way?'" Zugehoer said. "Absolutely not. I'm happy for the parents and the families and the kids. It's great for the community.
"But it's a lot of work. Every year, it becomes more and more work."
Finding success
With that work, however, has come a lot of success.
The Ramblers had 15 teams this past season, 13 of which were eligible to compete in TCYFL's playoffs. Of those 13, 10 Ramblers teams reached their respective Super Bowl, with five winning the title.
With that high level of play comes a lot of work and commitment.
Zugehoer acknowledges that the Ramblers program "is for serious kids." During the summer, prior to the start of school, teams practice five times per week. All the coaches must meet certain qualifications and even watch and break down film once the season starts.
"The kids learn more, actually learn proper technique and proper instructions, at practice," Zugehoer said. "Our coaching staffs are like four or five deep. Our rosters are like 16, 20 kids at most, so it's a good 4-to-1, 5-to-1 player-to-coach ratio, so you get hands-on instruction."
Zugehoer said it's gratifying to see Ramblers alumni go on to succeed at the high school level for Bradford, Tremper and Indian Trail. Now that the program has been around for nine seasons, those stories are becoming more numerous.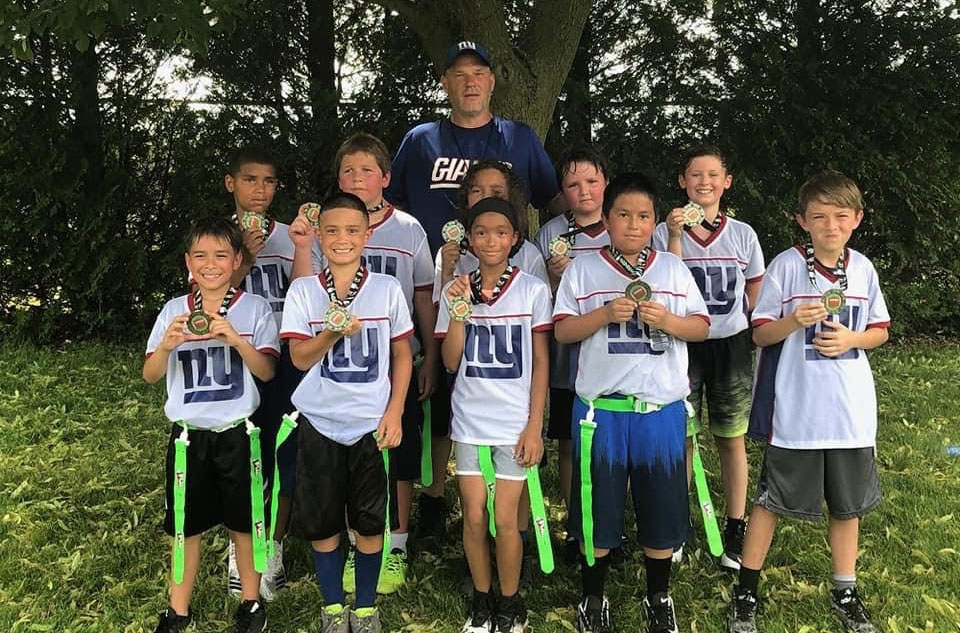 And if you "graduate" the Ramblers program following your eighth-grade season after competing with them for five years or more, Zugehoer said you get to keep the game helmet from your last Ramblers season as a "trophy."
It's all part of the effort Zugehoer undertakes to make the Ramblers a memorable experience for kids. That includes game days in which an announcer calls out players' nicknames and jersey numbers.
"The way I look at it, if they played with us for even one year, they're part of our family," Zugehoer said.
He also wanted to make clear that he couldn't do any of what he does with the Ramblers without the help of Valentina, the coaches and the Ramblers' board members.
"My wife, she's amazing," Zugehoer said. "I have a group of coaches and board members that have helped over the years. Some have come and gone, but honestly, a lot of people helped.
"… All of our coaches are volunteers. No one's paid, everyone's volunteers, and they put in a lot of hours."
NOTE: To nominate a Kenoshan of the Week click here or email Andrew@Kenosha.com.