Dr. Kris Peterson never dreamed a "simple" pumpkin patch could ever be so rewarding.
The local chiropractor's immaculate front-yard Halloween display — known as Peterson's Pumpkin Patch — celebrated its 18th year on Oct. 28-31 in Kenosha's Golden Meadows neighborhood.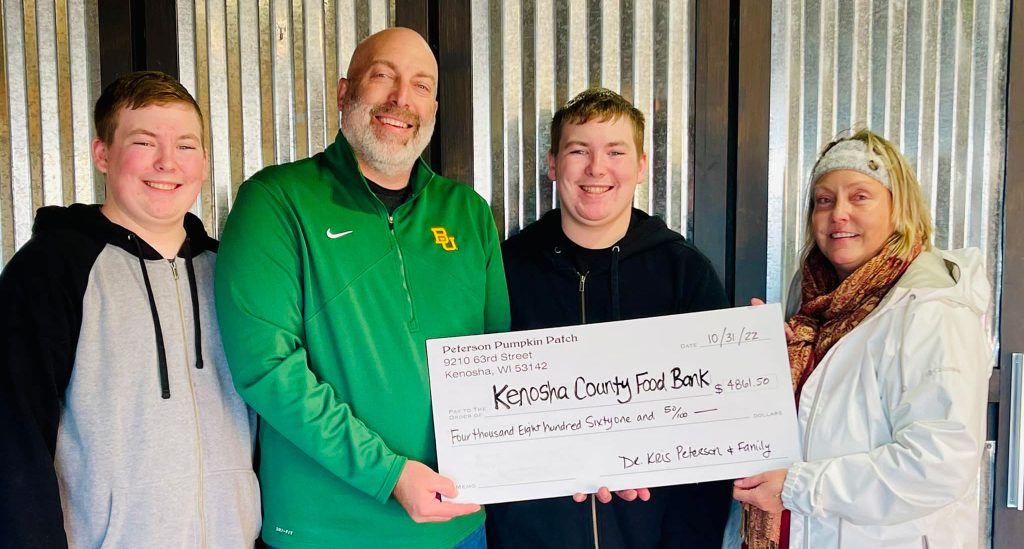 An estimated 5,000 visitors enjoyed hundreds of meticulously carved pumpkins, spooky displays and near-perfect fall weather while contributing over $7,000 to two local nonprofit organizations.
Peterson recently presented a check to the Kenosha County Food Bank for $4,861.50. That donation, combined with other funds, will help feed 640 local families over the holidays.
For his commitment in helping make our community a better place, Peterson has been named the Kenosha.com Kenoshan of the Week.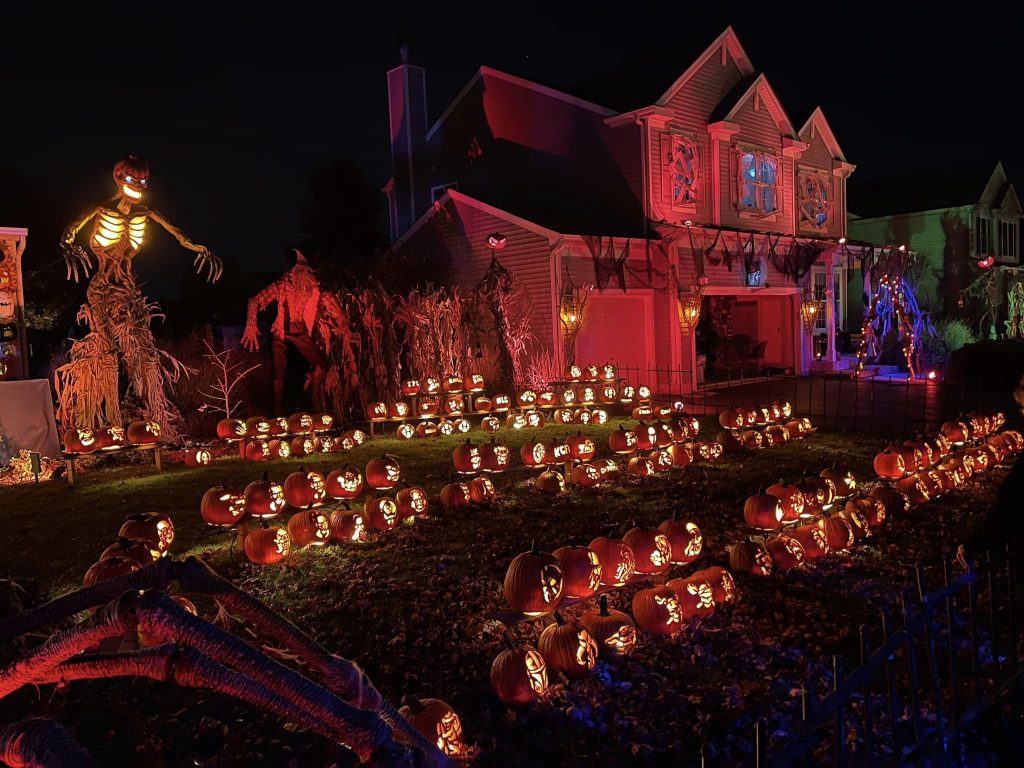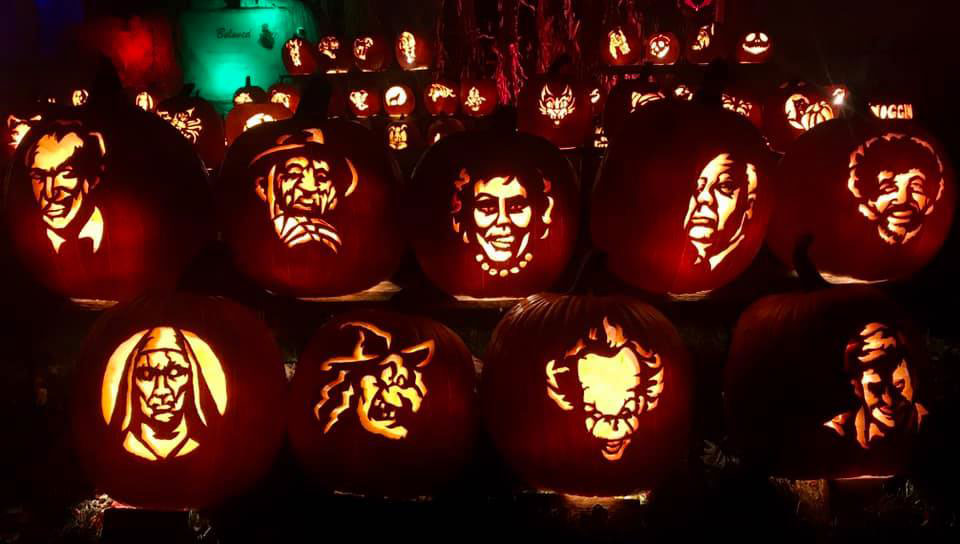 "We're blessed and so lucky to have so many people support what we do," said Peterson, owner of LP Chiropractic. "It's just people giving from their hearts. We're going to keep doing it until our bodies just don't have it in us anymore."
Luckily for Peterson, he and his wife Tina are chiropractors.
The entire family, including their twin sons Owen and Brady and daughter Lily, spend weeks pulling Halloween decorations out of storage and assembling them in their front yard.
And then the pumpkins arrive, hundreds of them waiting to be carved.
"It's a tremendous amount of work," Peterson said. "All of those hours after work and getting people together and the huge amount of takedown and putting everything back into storage."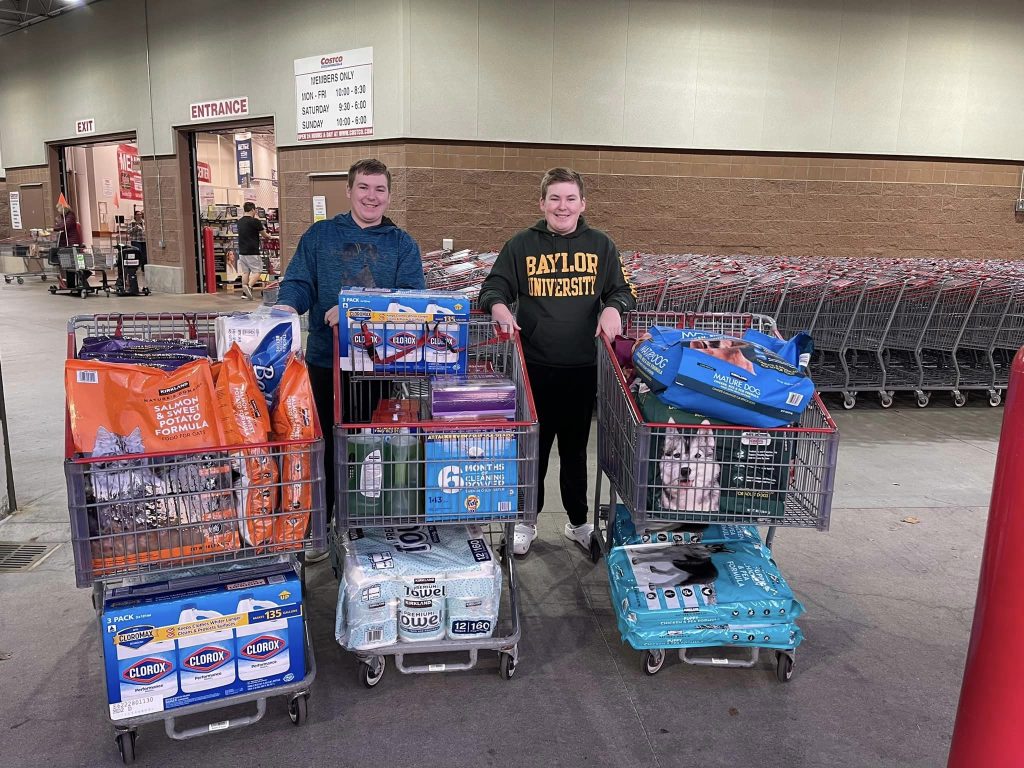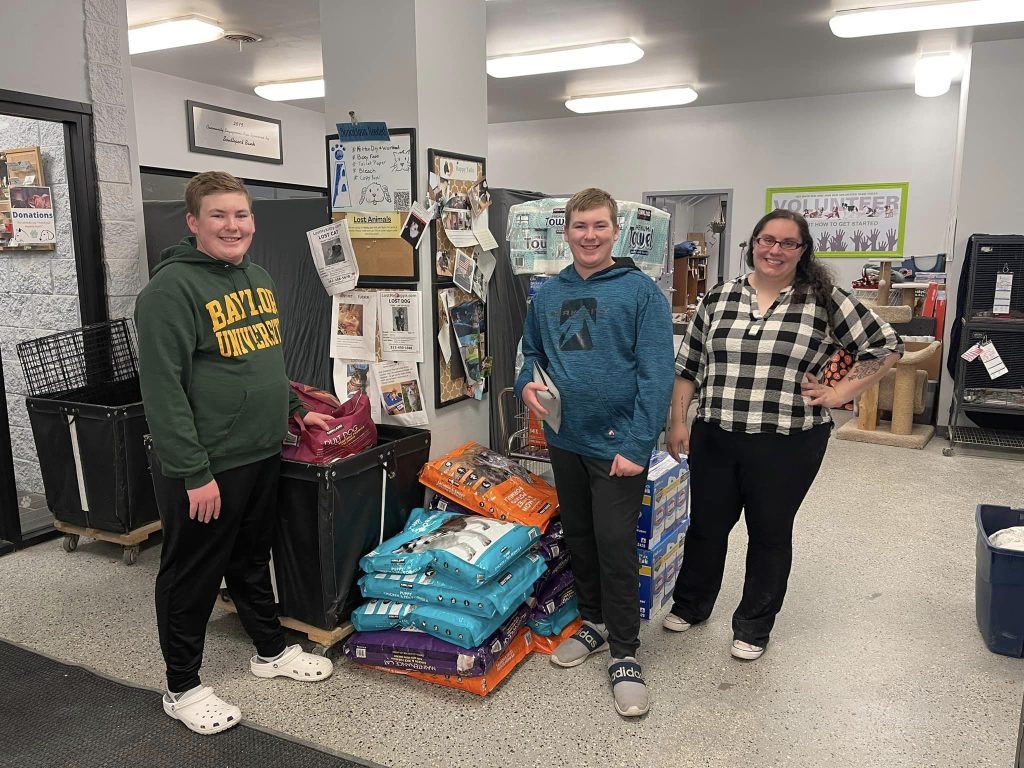 "We store everything at my business. Every year, we stare at it and say 'Are we going to do this again?' But when you get to those four days and you see all of the people laughing and smiling and you get to present those checks, it really is something special."
Peterson's twins made a variety of keychains to sell over the four-day stretch. The boys raised over $2,000 for animal supplies and a cash donation to Safe Harbor Humane Society.
"This was a way to help teach my children why it's important to give back to others," Peterson said. "Something as small as a keychain can put a smile on someone's face and help the community.
The event has raised over $50,000 since its inception, including $5,675 to Safe Harbor Humane Society in 2021 and $2,580 to Kindred Kitties in 2020.
"We're a huge animal family," Peterson said. "They bring happiness to our lives."
NOTE: To nominate a Kenoshan of the Week click here or email Andrew@Kenosha.com.