An annual Halloween tradition for a worthy cause returns to Kenosha's Golden Meadows Subdivision next month.
Hundreds of meticulously carved pumpkins will illuminate an immaculate front-yard display at the 17th annual Peterson's Pumpkin Patch, 9210 63rd St.
The event, created by local chiropractor Dr. Kris Peterson, begins at dusk on Friday, Oct. 28 and runs through Tuesday, Nov. 1.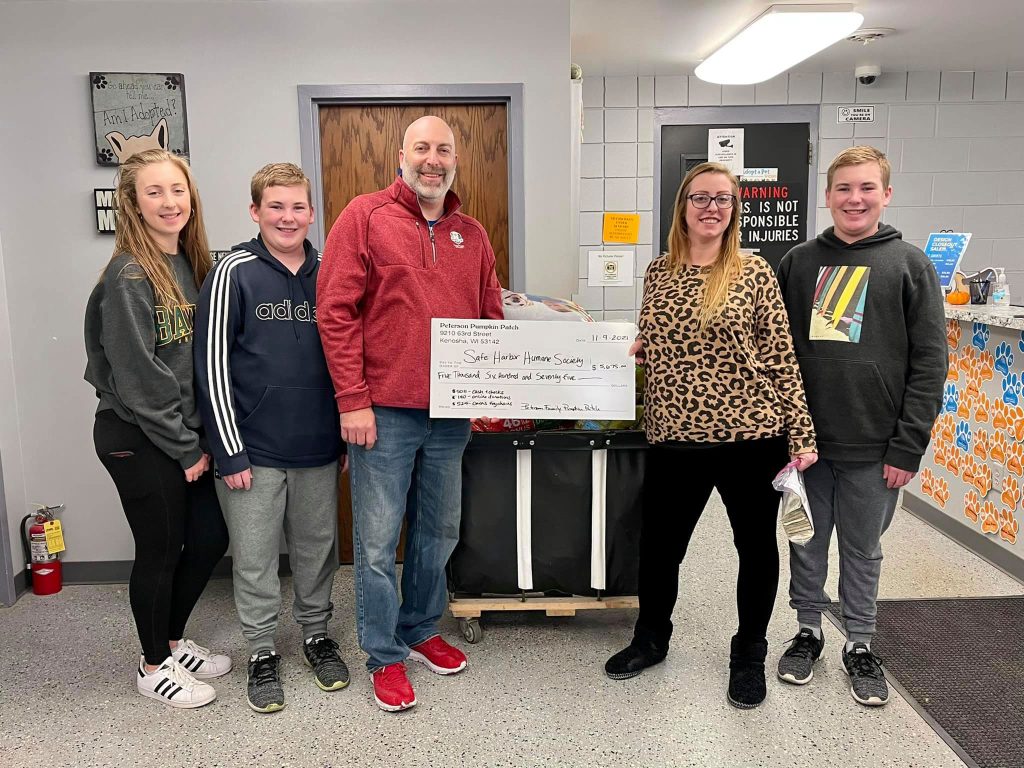 "It's going to be another great year," Peterson said. "We have new decorations. We're praying for favorable weather."
Donations and sponsorship opportunities are available at Peterson's Pumpkin Patch with 100 percent of the funds designated to a local, nonprofit organization. An on-site donation box will also be available.
This year's nonprofit recipient is the Kenosha County Food Bank.
The cost to sponsor a pumpkin is $25. Sponsors can send a company logo or submit a pattern from https://www.zombiepumpkins.com/. The deadline is Oct. 16. Additional information is available at Peterson's Pumpkin Patch.
The event has raised approximately $50,000 since its inception, including $5,675 to Safe Harbor Humane Society in 2021 and $2,580 to Kindred Kitties in 2020.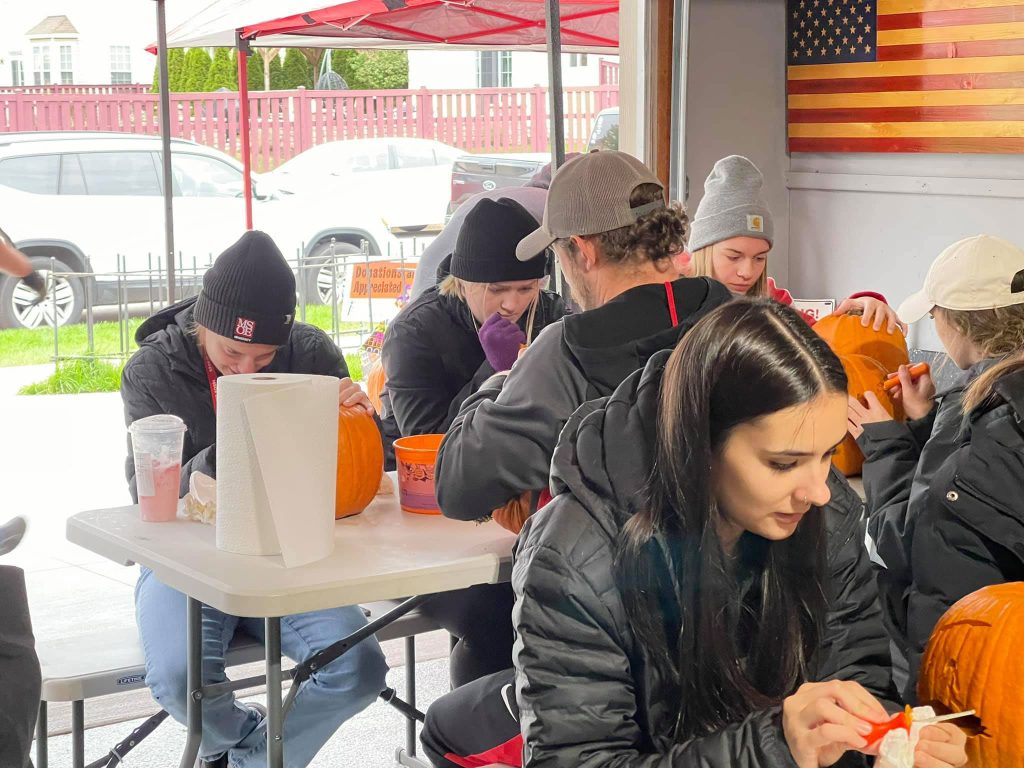 The Milwaukee School of Engineering women's volleyball team kicks off the carving on Sunday, Oct. 23 in what has become an annual team-building exercise. Tom Wood, head coach of the MSOE volleyball team, is one of Peterson's Golden Meadows' neighbors.
The MSOE roster includes senior setter Amanda Yackley, a Bradford graduate. Kyle Yackley, Amanda's father, is an MSOE assistant coach after coaching the Bradford girls volleyball team for 24 seasons.
Once the carvings are completed, the pumpkins are covered with plastic wrap to avoid dehydration.
"If the weather is cool, they hold up better," Peterson said. "Another thing we do is cut from the bottom, not the top, so more of the moisture stays in the pumpkin. This allows you to set it over the light instead of putting it in from the top."
In addition to pumpkin carvings — ranging from traditional Halloween designs to classic horror movie characters and celebrities — the display features skulls, skeletons, silhouettes and a variety of spooky creations.
Peterson's sons, Owen and Brady, are selling handmade Halloween keychains on the nights of the display. All proceeds will be donated to local animal shelters, according to Peterson.
The event is sponsored by Jerry Smith Pumpkin Farm and LP Chiropractic.