With an opportunity to add to his already lengthy list of accolades and accomplishments, K9 Riggs of the Kenosha County Sheriff's Department could become the nation's most heroic canine on Friday (Nov. 11).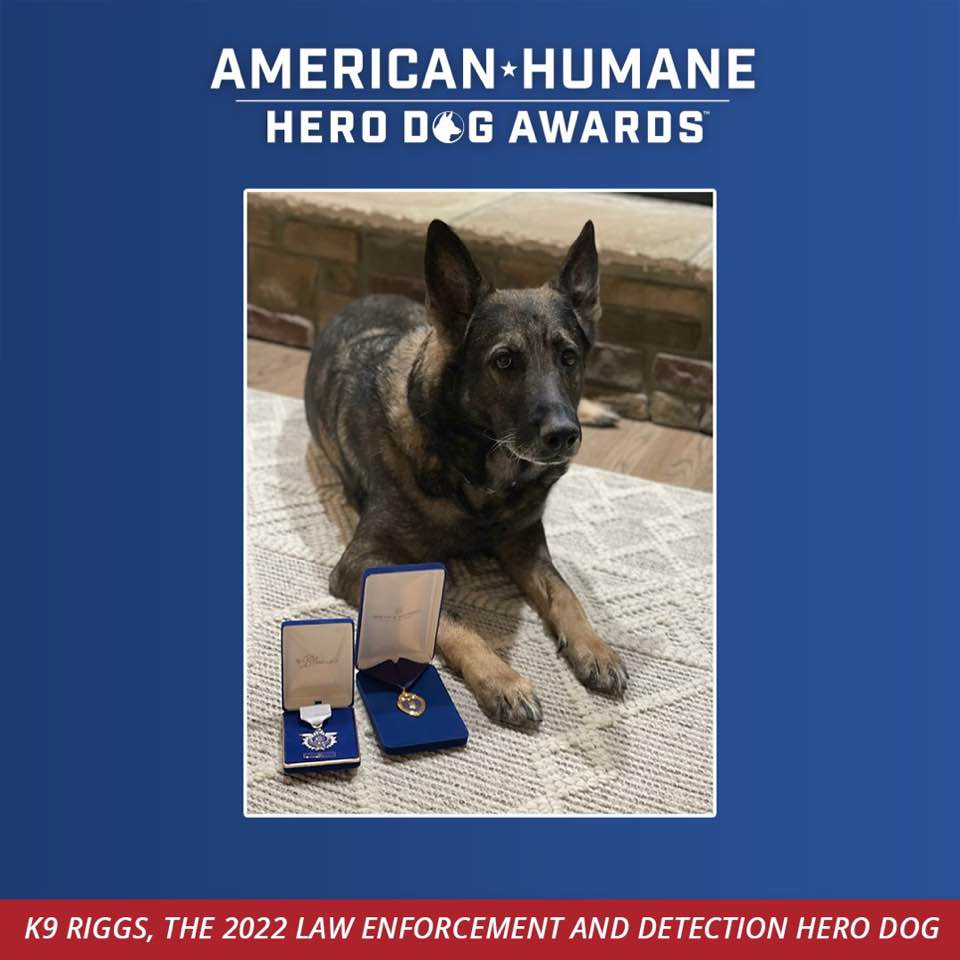 Riggs, joined by Kenosha Sheriff's Deputy TJ Tifft, is one of seven finalists competing for top honors at the annual American Humane Hero Dog Awards in Palm Beach, Fla.
The competition is divided into seven categories with one dog chosen — based on public voting and a panel of judges — as this year's overall winner.
The 2022 finalists include:
Recon, Suffolk, Va. — Service
Kinley, Austin, Tex. — Guide/Hearing
Keb, Edmonds, Wash. — Search and Rescue
Ethan, Jeffersonville, Ind. — Shelter
Cole, Millville, New Jersey — Therapy
liken M090, Casa Grande, Ariz. — Military
K9 Riggs, Kenosha — Law Enforcement and Detection
The American Humane Hero Dog Awards, chaired by internationally renowned philanthropist Lois Pope, features music legend Michael Bolton and celebrity host and emcee Carson Kressley.
"Whether they protect us on the frontlines, help us with medical challenges, or just lighten our spirits with an enthusiastic kiss after a long day, dogs save and improve our lives in infinite ways," said Dr. Robin Ganzert, president and CEO of American Humane.
"We are thrilled to kick off the Palm Beach season with the American Humane Hero Dog Awards gala – honoring the best of our best friends."
Riggs, a former Kenosha.com Kenoshan of the Week, earned a Kenosha County Certificate of Recognition, Kenosha County Sheriff's Silver Star Award and Kenosha County Sheriff's Purple Heart before advancing as a finalist to the Hero Dog Awards.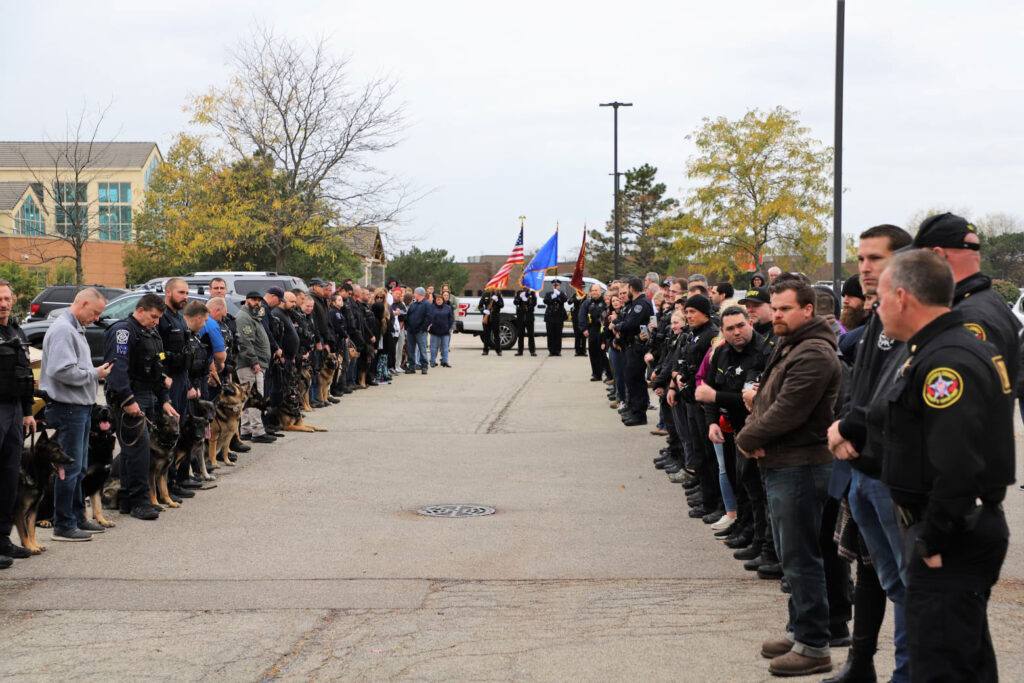 On Oct. 21, 2021, Riggs was shot in the head while apprehending a homicide suspect during a high-risk traffic stop in the Village of Bristol. The 9 1/2-year old German Shepherd not only survived but returned to duty just a few weeks later.
Riggs advanced from nearly 400 canines nominated for the award.
Boone, a five-year-old hound from Butler, Pa., was named the 2021 recipient. The brave therapy dog lost both of his legs from abuse and still thrives in lifting others with his hind wheels and friendly demeanor.
For more on the event, visit herodogawards.org.