The Restaurant:
Rustic Road Brewing Company, 5706 Sixth Ave., is Kenosha's first craft brewery and boasts a comfortable atmosphere and a menu that consistently delivers classic Wisconsin flavor.
The Featured Dish:
Brisket Sandwich — House-prepared brisket in signature house-made BBQ sauce served between two pieces of Texas toast with provolone cheese, onions, and a side of pickles.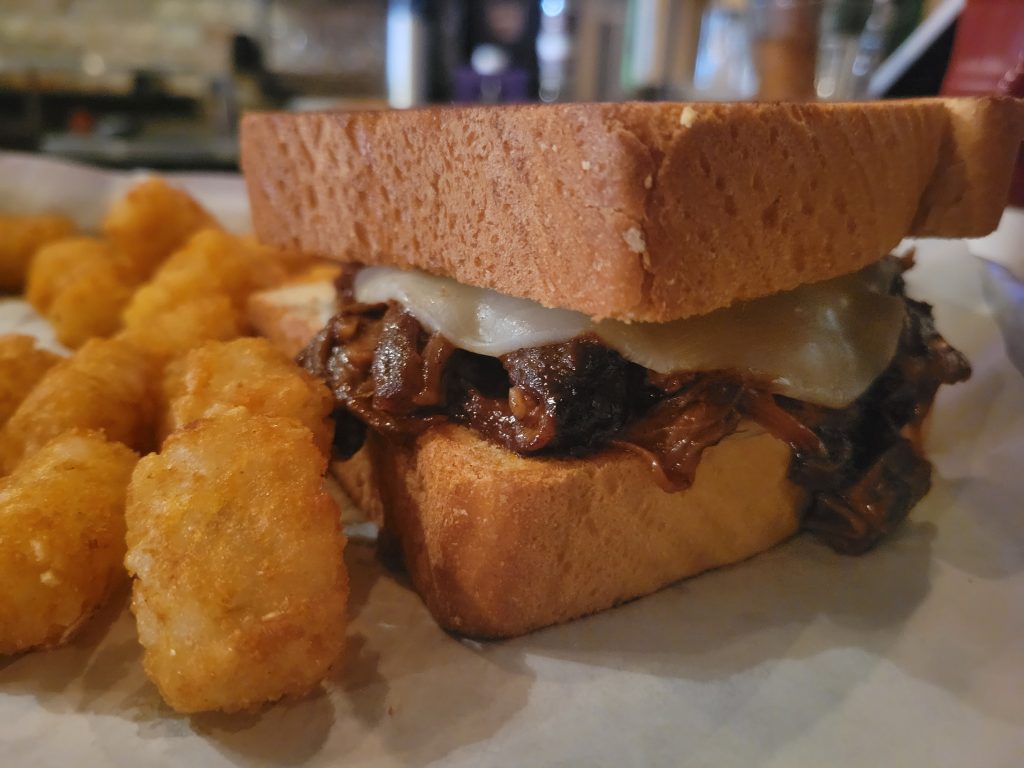 The Flavor and The Story:
Rustic Road has been a downtown Kenosha destination since opening as Kenosha's first craft brewery in 2012. 
RRBC's approach to combining the brewing process with the social aspect of a local pub has been evident from the moment you enter.
Since Day 1, Rustic Road has been brewing their beers in the front window right next to the entrance, giving guests an up-close and personal view of their equipment and process.
In the most recent years, new life has been injected into Rustic Road with a renewed focus on social activities and live entertainment including the wildly popular "Family Feud Night."
Also, they have complemented their atmosphere and beverage offerings with a complete menu of Wisconsin-inspired snacks and sandwiches, becoming a top lunch destination downtown.
A long-standing favorite on the menu is the Brisket Sandwich. 
This hearty handheld is piled high with tender shredded beef brisket coated in a tangy, smokey, and sweet BBQ sauce that is a signature flavor from the kitchen. 
The sweet flavors are complemented by just the right amount of grilled onion and the whole pile of deliciousness is held together with a bit of creamy provolone cheese, adding structure to the sandwich as well as the flavor.
If you're like me and crave a little acidity, toss a few of the provided pickles on top for the perfect bite.
All of this deliciousness is served between two slices of thick, crispy Texas toast with a side of chips or some of the tastiest tater tots in town.
The Brisket Sandwich is available every day for $15 and includes a side of chips or tater tots. 
Rustic Road Brewing Company is currently open for dine-in and carry-out. This website does not include the menu but you can view open hours and check for updates at RusticBrewing.com.