Coopers Uptown General Manager Vicki Seebeck was determined to combine the best of old with exciting new additions as a local landmark — formerly known as Jack Andrea — made its grand return last week.
After highlighting 7 Jack Andrea Favorites You'll Find at Coopers Uptown, we'll take a look at seven new things local residents are enjoying about the new Jockey-owned business.
"The store looks phenomenal," said Kenosha native Dave Strash, who was one of Coopers Uptown's first patrons during its grand opening on Oct. 23. "There's definitely some new spins on the product lines they're carrying and some good standbys as well with the cigars and candy."
Here are seven new additions you're going to love about Coopers Uptown:
7. Expanded kids' section
A sign reading "What happens at grandma's, stays at grandma's" hangs over the new kids' section filled with comfy clothing, stuffed animals, books and other adorable items. "We're trying to appeal to a wide range of generations and buyers," Seebeck said. "The moms who shopped here might now be grandmas."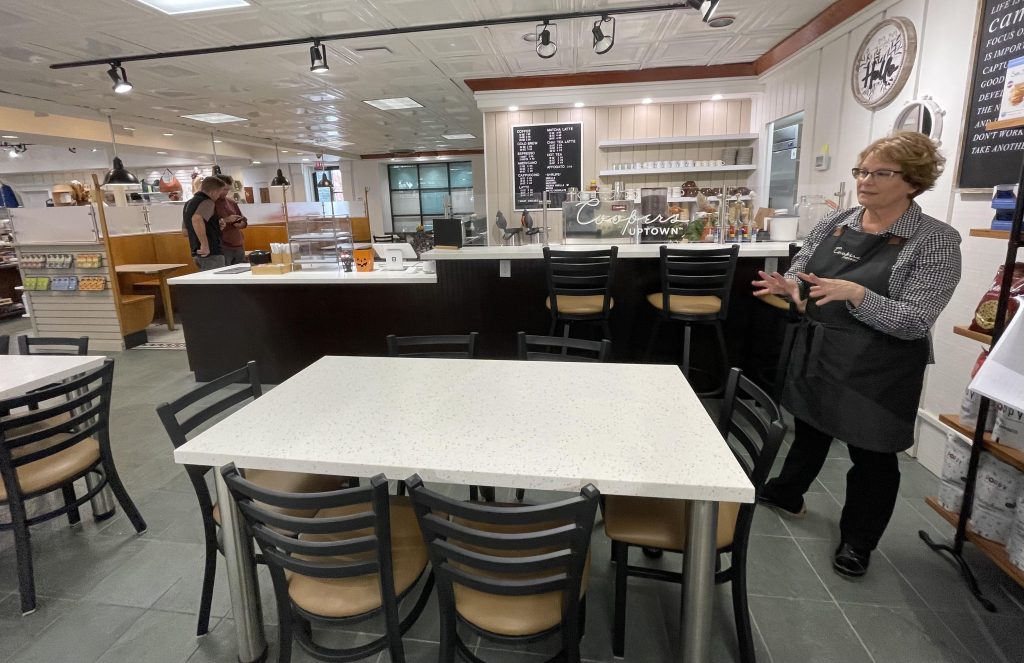 6. Added seating
Serving a full breakfast and lunch menu, Coopers Uptown added tables to its existing booths and stools to bump its seating capacity to 46. The tables can be pushed together for a family get-together or office meeting.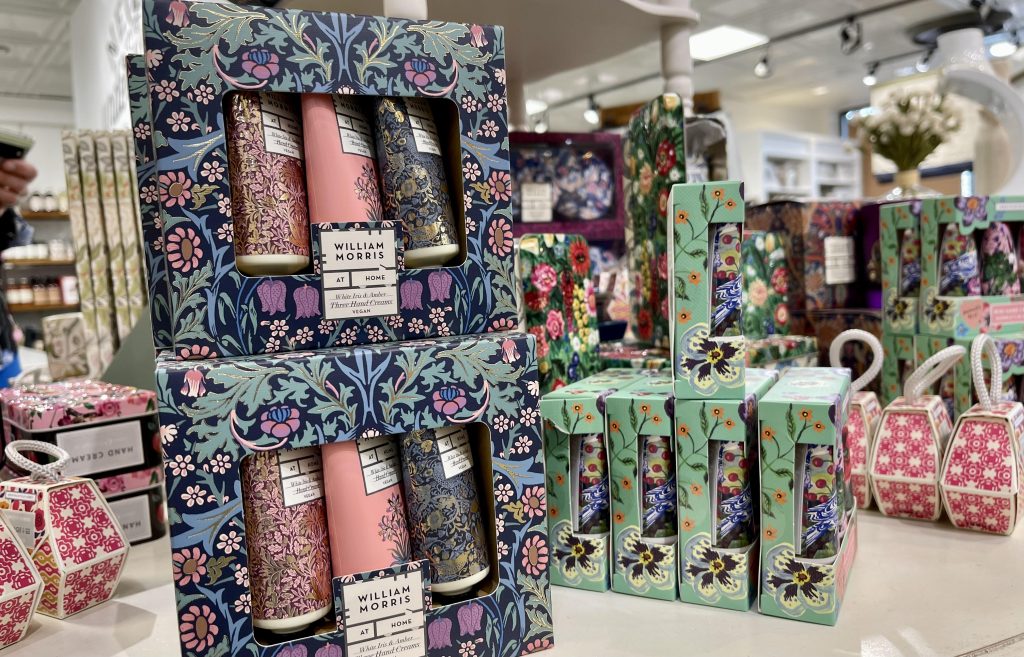 5. William Morris
Inspired by the visionary artist and environmentalist, William Morris At Home is a new lifestyle brand offering sustainable and vegan beauty and accessories. It replaces Jack Andrea's classic Crabtree and Evelyn line of lotions and body products. "This is something I'm super excited about," Seebeck said. "It's a new twist on a traditional item."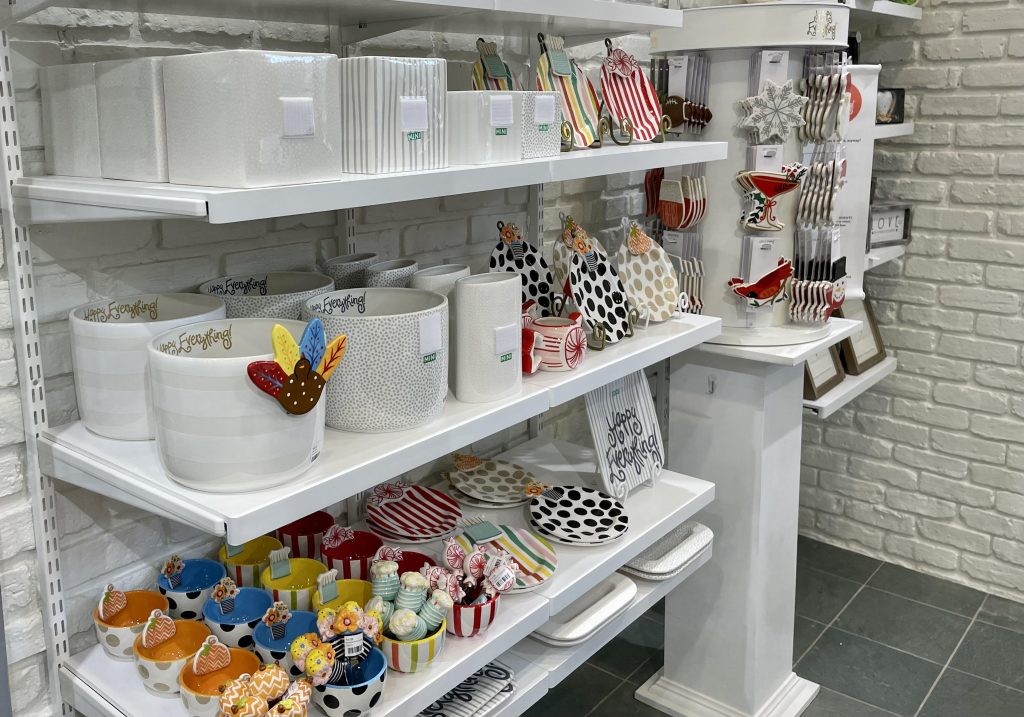 4. Happy Everything!
Coopers Uptown is the first Wisconsin retailer to carry Happy Everything!, a line of interchangeable decor for quick and easy interior displays. "These are fun items you can customize," Seebeck said. "You can easily change them around for Thanksgiving, Christmas, birthdays or any special occasion."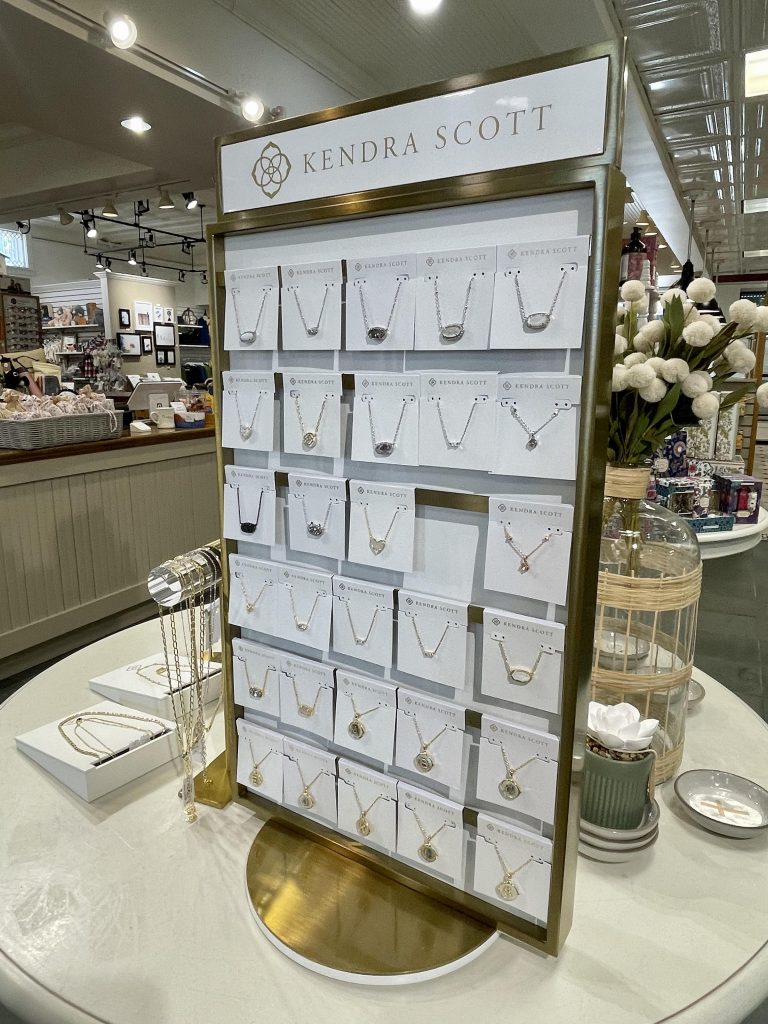 3. Kendra Scott
Coopers Uptown is one of the only local retailers carrying Kendra Scott's iconic jewelry. Scott is a Kenosha native who turned a small business enterprise into one of the hottest brands in fashion. "She's quite the success story," Seebeck said. "We have the same mission of connecting with people."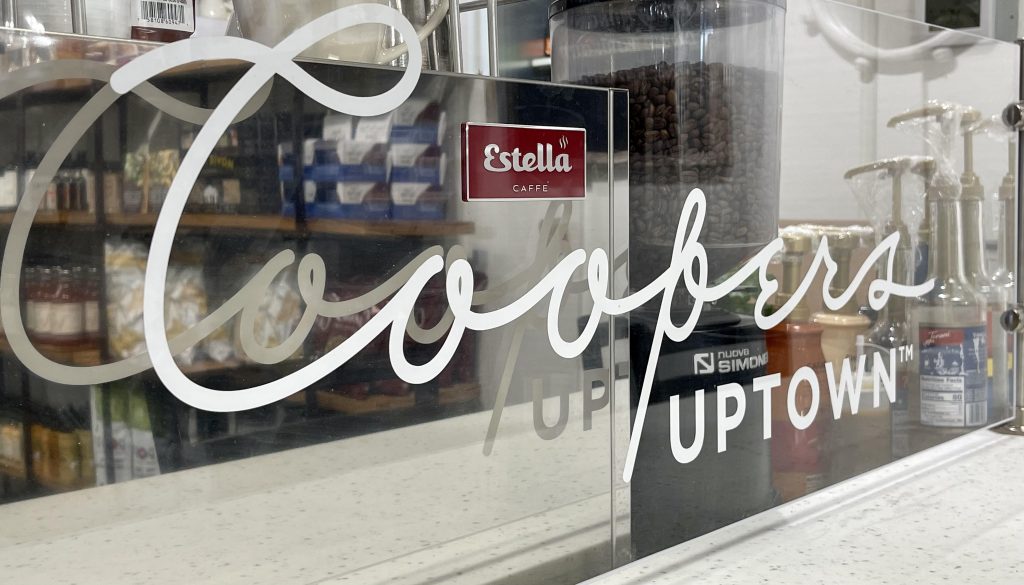 2. Coffee bar
A perfect place to catch up on emails or relax with a book, Coopers Uptown added its own coffee bar, barista and home brew. Coopers Blend, made by Kenosha's East View Coffee Company, is sold exclusively at Coopers Uptown. "We did a taste testing with some Jockey employees and some of our staff to get the right bean," Seebeck said. "It's a little more robust than a diner coffee. It has some chocolate undertones to it."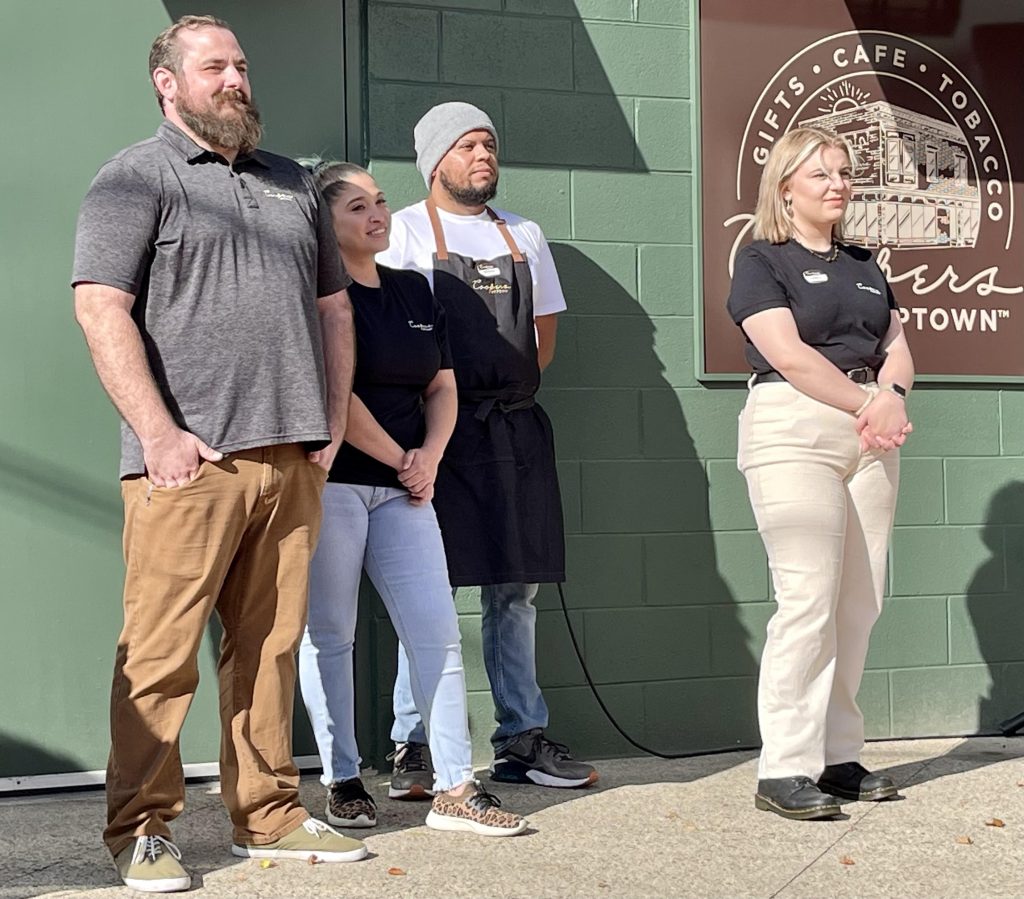 1. New faces
Seebeck, a Kenosha native and longtime owner of Seebeck Gallery, is a self-proclaimed people person who surrounded herself with a talented, friendly staff. Inside the store you'll likely see manager Kevin Shute, head chef Chelsea Dominguez, barista Annika Hanson, cook Moses Hernandez and tobacco manager Tom Dicks. "This is all about being a family-friendly place to come and shop and eat and gather and create memories," Seebeck said.