A Halloween tradition arrives this weekend — and extends into Monday — as trick-or-treaters prepare to stuff their bags (and mouths) with a variety of sweet treats.
The City of Kenosha — along with numerous other local municipalities — holds its trick-or-treating from 4-7 p.m. on Monday (Oct. 31). The Village of Pleasant Prairie (3-6 p.m.) and the Town of Wheatland (2-5 p.m.) get an early start on Sunday (Oct. 30).
Households interested in giving away treats should indicate their interest by turning on a light on the porch or in the front yard.
Kenosha Police officer Jeff Wamboldt hopes to make this year's event as fun and safe as possible with these useful tips for local children and motorists.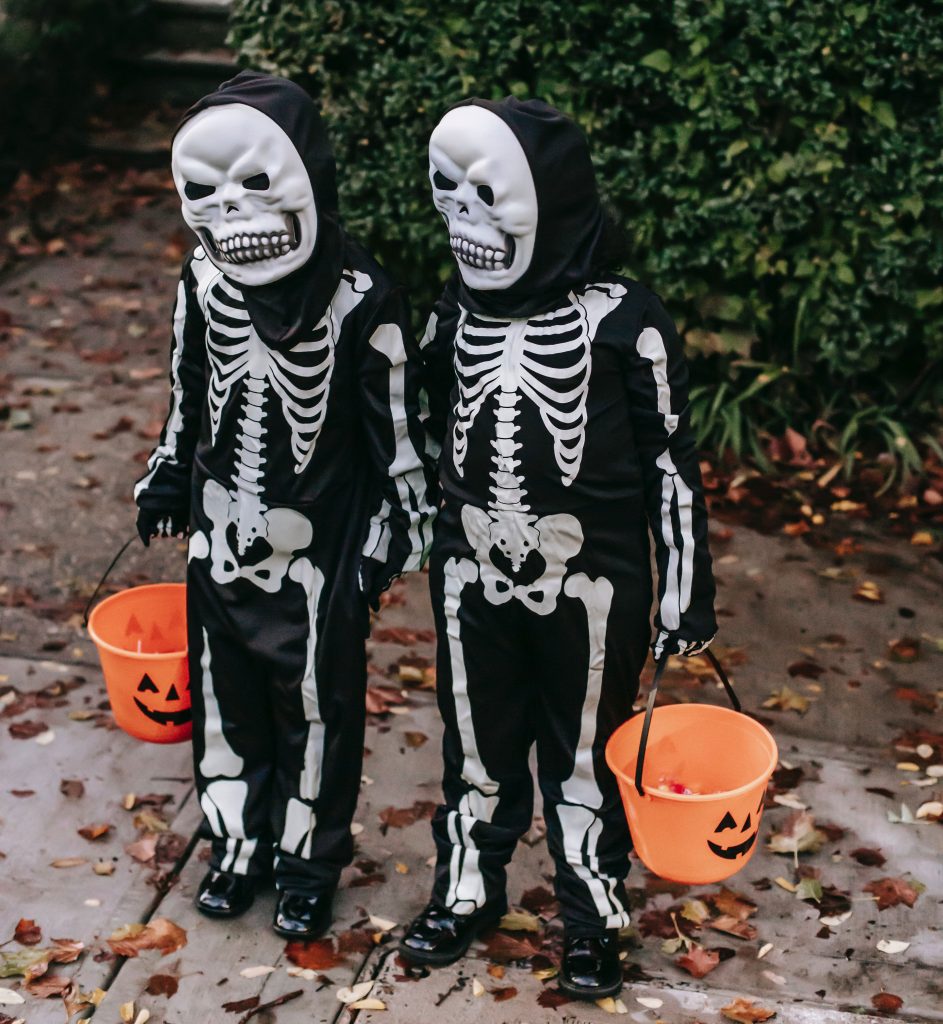 7. Plan ahead
Anyone leaving the house without a parent should identify (and share) a clear route and set a curfew for their return home. The key is communication, according to Wamboldt. "What time are you leaving? Where are you going? What time will you be home?"
6. Take plenty of pics
Halloween photos aren't just adorable, they're an essential part of an investigation if someone were to turn up missing. Parents are encouraged to take photos of their children with and without their costume. "This is especially when we're talking about the little ones," Wamboldt said. "You want to have a picture in the here and now."
5. Look at me!
Sunset on Oct. 31 is 5:45 p.m. Trick-or-treaters are reminded to wear bright-colored costumes or add reflective tape to stay visible as the sun goes down. "You would expect a lot of foot traffic on Halloween, but there's also a lot of vehicle traffic from parents dropping off their kids," Wamboldt said.
4. No snacking
While nibbling on a Snickers might be satisfying, it's not a good idea to sample candy while you're trick-or-treating. Save the collection for home and have a parent look over the candy and toss any homemade items. "My parents always inspected my candy," Wamboldt said. "And I always do the same for my kids."
3. Slow down!
Adding thousands of children to the streets on a busy Monday afternoon/evening can be a dangerous combination. Wamboldt reminds motorists to slow down and look for children, especially from 4-7 p.m. on Monday. "Children want to rush across the street to get to the next house," Wamboldt said. "You have to be extra cautious during those hours."
2. Strength in numbers
Don't ever go trick-or-treating alone. It's important to go with a parent or a group of friends, according to Wamboldt. "Even if it's just two people, two people are exponentially stronger than one. There's a psychological effect. If somebody wanted to harm them, there's too many eyes and ears."
1. Have fun!
Kenosha has routinely ranked as one of the nation's top cities for trick-or-treating, according to SmartAsset.com. Monday's forecast is a high of 61 degrees with a light west wind. Enjoy the night with family and friends and don't forget to brush your teeth before bed!