For someone who spent 35 years waving his arms wildly in the air, longtime Kenosha Unified band director Ken Wiele has become remarkably adept at keeping perfectly still.
And instead of a baton, it's a camera these days.
The former KUSD Teacher of the Year — inspired by his father Kenneth's love for photography and his mother Margaurite's passion for writing — has unexpectedly turned a retirement hobby into a budding career.
Wiele recently released his 2023 calendar, "Northwoods Memories," and announced preorders for his first book, "Musings," a 68-page pairing of his mother's poems with his photography.
"My mom loved to read and write poetry. My dad loved to perform and teach music — and he enjoyed photography for nearly his entire life," Wiele wrote in the book's preface.
"My creative life has become a blending of their artistic pursuits. I fall short when trying to match my dad's musicianship and my mom's way with words. But following in their footsteps as an artist has given me so much joy."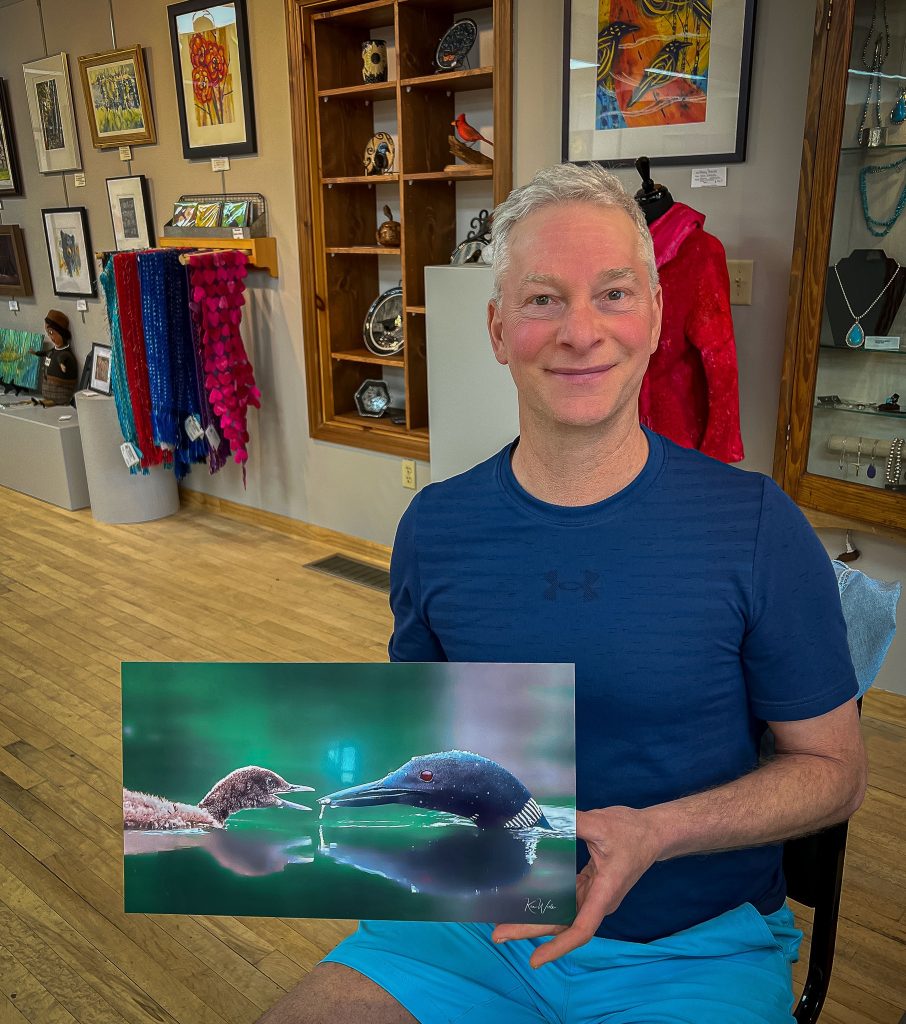 Wiele, 61, is appearing at the Local Artist Craft Show on Friday and Saturday (Oct. 21-22) at 5321 26th St. He will sign copies of his new calendar and showcase greeting cards, coasters and prints of his photos.
For the countless students' lives he's impacted and the creative ways of continuing his artistic ability, Wiele has been named the Kenosha.com Kenoshan of the Week.
The Ironwood, Mich., native embarked on frequent fishing trips with his father at the family's Northwoods cabin. Everywhere they'd go — whether it was on the boat or through the woods — his dad brought a camera and tripod.
When his father passed away in 2008, Wiele emotionally sorted through years of his dad's belongings. It was then he discovered the camera, a cherished possession and inspiration to keep his father's memory alive.
"When I retired, I didn't know what the heck I was going to do," Wiele said. "I was kind of lost. I needed to do something to fill the void."
He soon learned how to use a camera, capture a moment and — with the help of his wife Karen — share images on a variety of digital platforms. Soon arrived KenWielePhotography.com.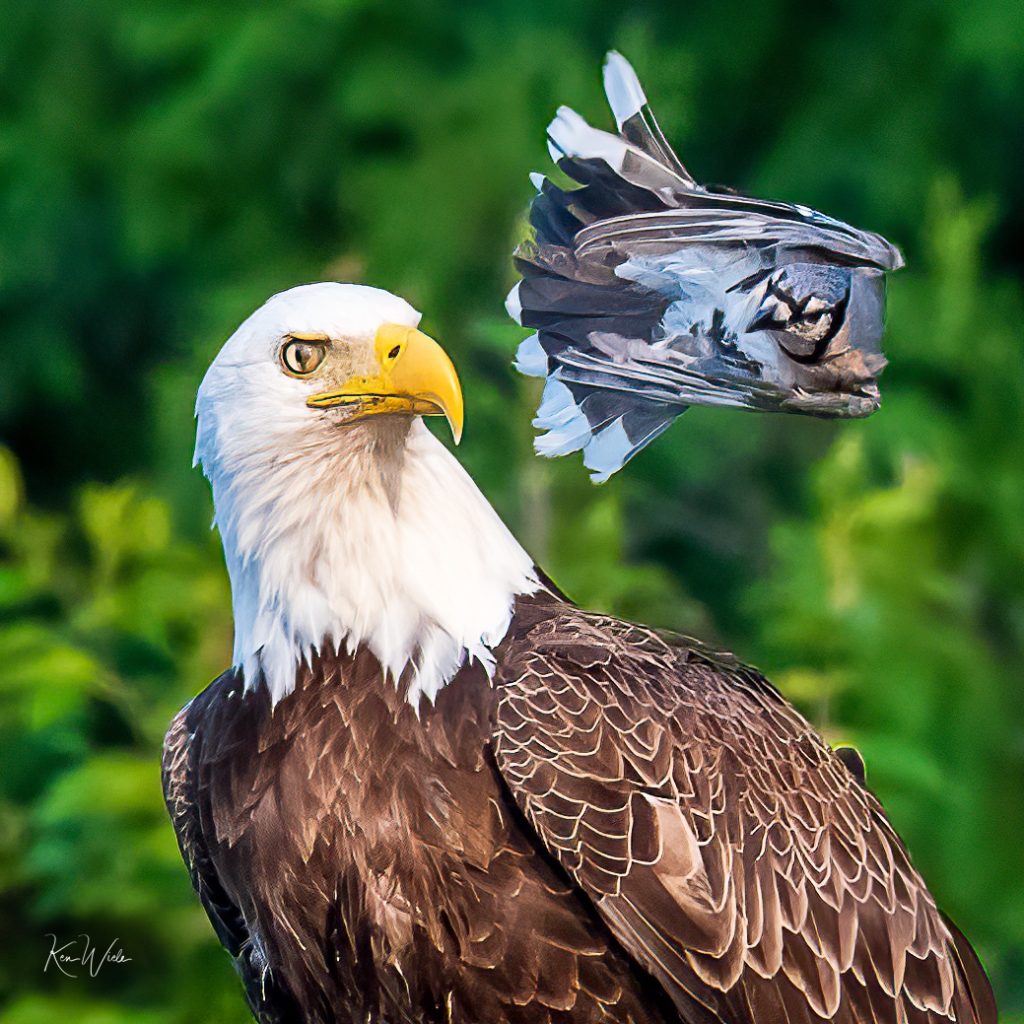 Wiele's photo "Eye-to-Eye" captures a once-in-a-lifetime shot of an encounter between a blue jay and bald eagle. The photo went viral on Facebook through a David Attenborough fan page, attracting thousands of views and shares.
"Gentle Care" exploded on social media and won first place in the 2021 Lake Superior Magazine Photo Contest. The shot captures a tender moment between a loon mom and her chick.
Wiele's photos have become a powerful source of peace and tranquility for many of his friends and followers, both old and new.
"I had a former student whose husband was suffering from a debilitating disease," said Wiele, who spent the latter part of his career at Lincoln Middle, Tremper and Indian Trail.
"They were able to find comfort in my photos. Things like that make me feel it's helping people in a way that it's happening for a reason."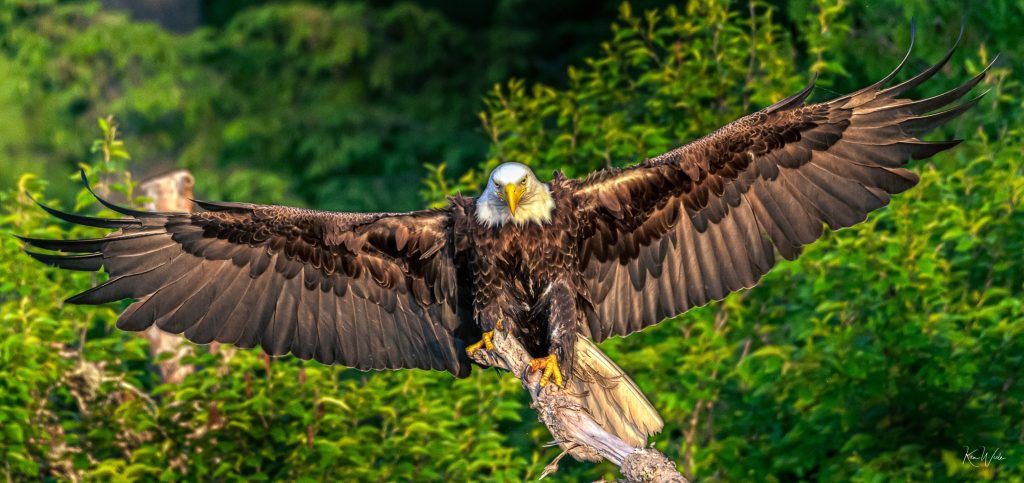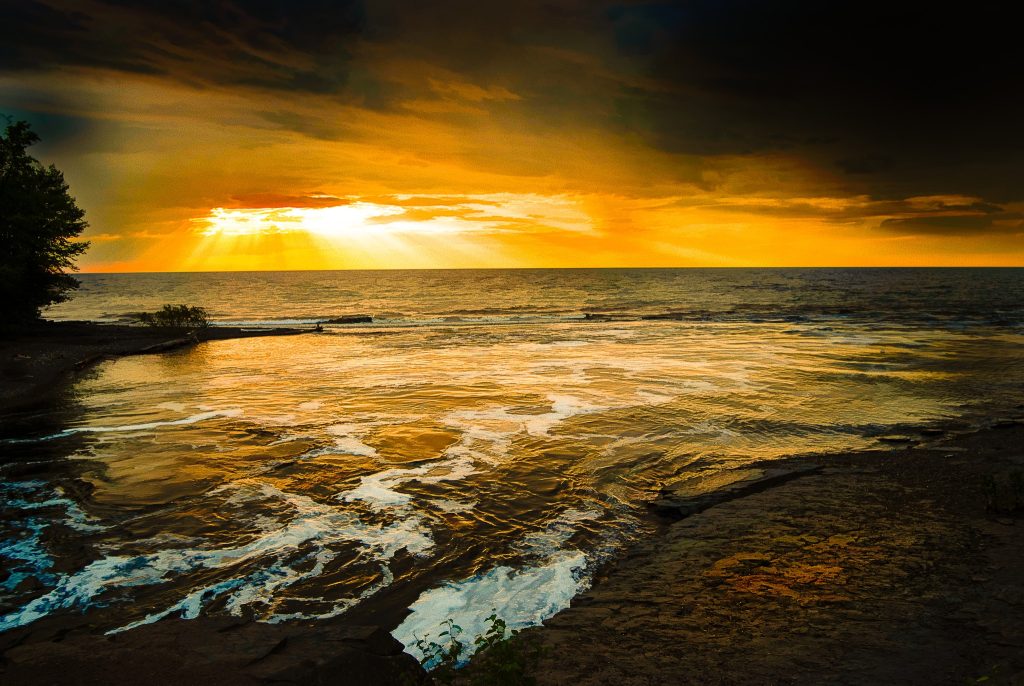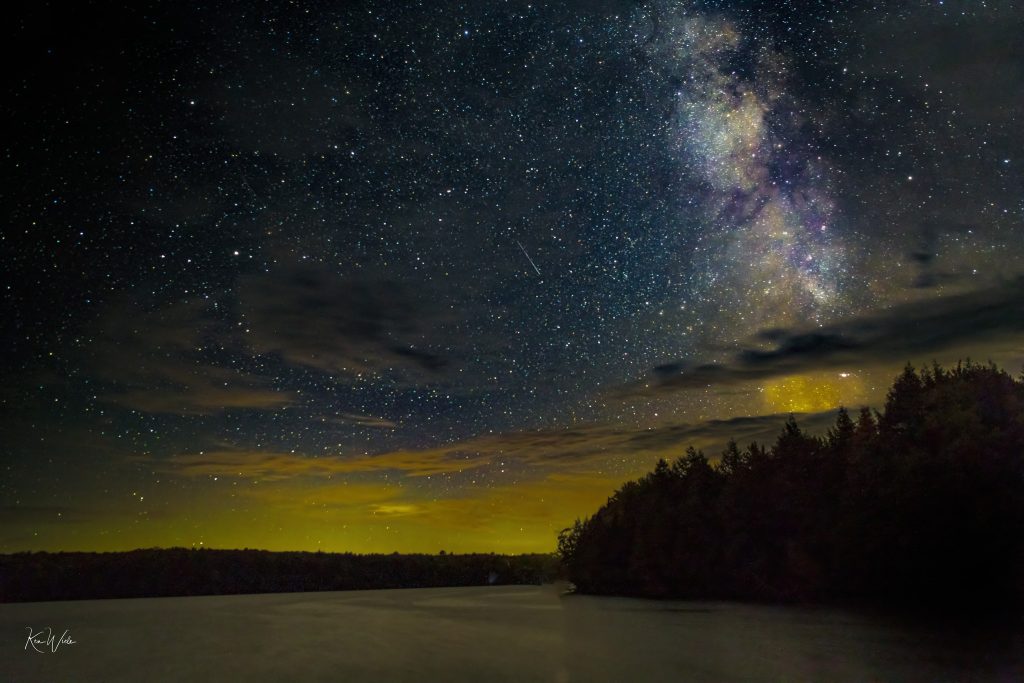 Wiele said he often looks back at many things in his life that happened for a reason. Like the time his father typed up all of his mom's poems, assembled them and delivered it as gifts to the family.
"My mom was always in the background, reading and writing and being creative," Wiele said. "When my dad retired, he took all of her poems and made them into a little pamphlet. I didn't realize at the time what a gift he had given me.
"I remember looking at the book and thinking I didn't want it. I couldn't care less about poetry."
With his mother's passing in 2018, the poems became meaningful and another source of inspiration. Wiele spent years capturing images that complement his mother's poetry for "Musings."
"Her poems have a power that, at times, can make you laugh out loud, shake your head in wonder, or simply cry," Wiele wrote in the book's preface. "My mom drew upon the wealth of ideas she had encountered in her lifetime of reading as well as her experiences in raising a family of four."
"Musings" is expected to arrive in late-November. 
NOTE: To nominate a Kenoshan of the Week click here or email Andrew@Kenosha.com.