Remy Strichartz is one motivated kid.
How motivated?
Well, Strichartz — now a sophomore at Indian Trail High School and Academy — once spent an entire school year essentially homeschooling himself, asking his mom if he could do so for eighth grade after attending KTEC West for sixth and seventh grades.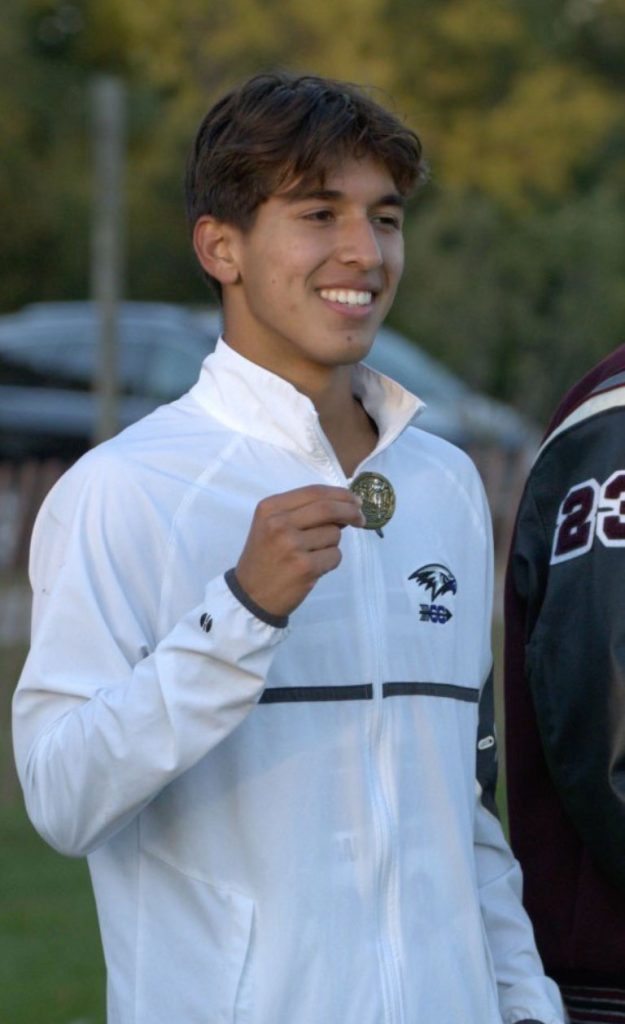 "I asked my mom if I could homeschool myself that year, and she said yes," Strichartz recalled in a phone interview Thursday afternoon. "And I would do all the learning online and download online curriculums that I could use. And that was just so that I could go at my own pace and things like that.
"… I was pretty motivated in eighth grade, and I still am, to learn and educate myself. I enjoy doing the extra math and going ahead and doing all that. It was fun for me."
There was also one big added benefit.
"I didn't have to wake up early in the morning every day, which was a plus," Strichartz said with a laugh.
For high school, however, Strichartz said he decided to attend Indian Trail in part due its strong athletic and music programs. And athletically, it's very fitting that Strichartz is a standout cross country and long-distance runner, considering his penchant for challenging and motivating himself.
In a sport where you're often competing against yourself and must pull motivation from your own mind, Strichartz is having a fantastic sophomore season for the Indian Trail boys cross country team, with the Wisconsin Interscholastic Athletic Association postseason on tap later this month.
Last week Thursday, Sept. 29, Strichartz placed first in the boys field in the Kenosha County Meet with a 5-kilometer time of 16 minutes, 50.51 seconds — more than 20 seconds ahead of second place — at the University of Wisconsin-Parkside Wayne E. Dannehl National Cross Country Course.
For that performance and his performance so far this season, Strichartz has been named the Kenosha.com High School Athlete of the Week.
Natural runner
Strichartz, who lives right on the border of Kenosha and Racine counties in Somers and actually attended Racine Montessori School for elementary school, said running was just something that came naturally to him from a young age.
"When I was in elementary school and middle school, I was always the fastest on the playground," Strichartz said. "When I got to sixth grade, I really wanted to join track, because I thought I was so fast.
"And then that first year, I ended up winning the 400-meter (dash) for JV for the city, and then started realizing, 'Oh, maybe I could be good at running and track and field.'"
After getting into track, Strichartz soon discovered that he excelled at middle and long distances, such as the 800 meters and the mile, rather than shorter distances, like sprints.
That led to a natural transition into cross country, as well. Most long-distance runners tend to compete in cross country in the fall and track in the spring.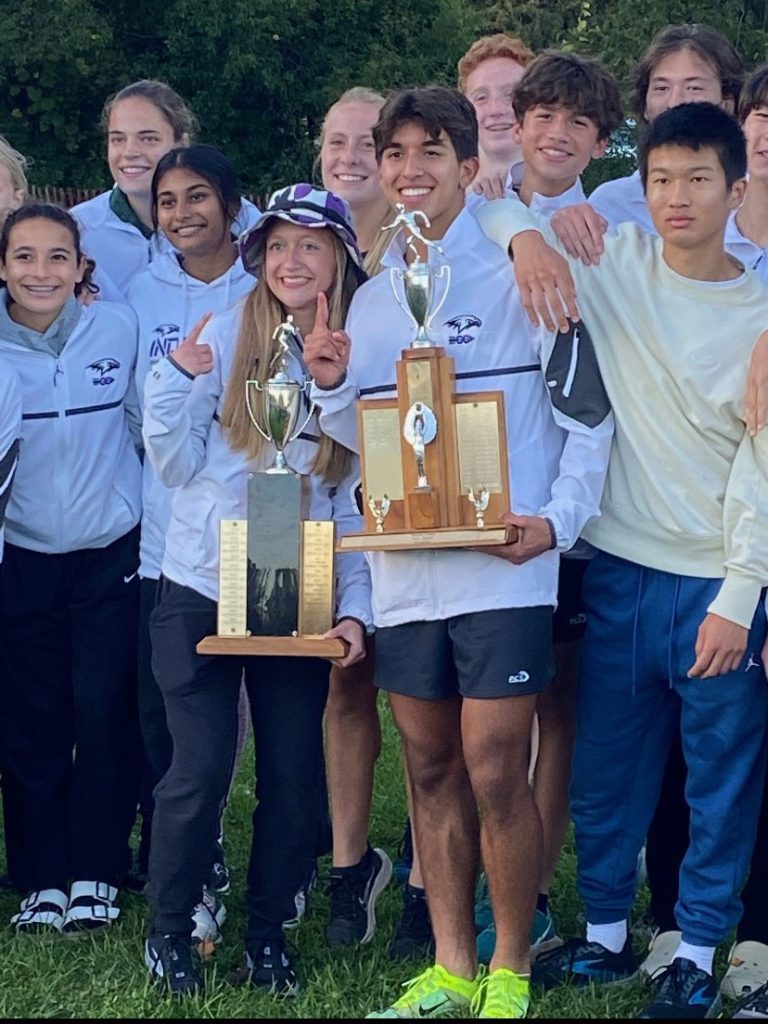 "Cross country was just kind of a continuation of the 800, being endurance and just to keep me in shape in the offseason for track," Strichartz said. "But I always really liked cross country. I like being outside and (in) the nature.
"The track can get boring, just going laps and laps around. I really like running in the forest and on the Parkside cross country trail."
Strichartz's ability to self-motivate is also a big plus for distance running, which is as much of a mental grind, if not moreso, than a physical one.
"I would say it's definitely a combination of both," Strichartz said. "One of the things about cross country — especially when you're racing, but even the practices — is staying engaged in the race and not getting lazy.
"The mental strength is very important."
Standout freshman season
Strichartz qualified for two State Meets as a freshman last school year, going in cross country in the fall as part of the Indian Trail boys squad that qualified for state as a team, then making it in two events in track in the spring.
Strichartz placed 110th overall in the State Cross Country Meet last fall and then placed 12th individually in the 800 and 17th as part of the Hawks' 3,200-meter relay quartet in the State Track and Field Meet last spring.
Regarding his performance at the State Cross Country Meet last season, Strichartz said he wasn't running at full health by the end of the 2021 campaign.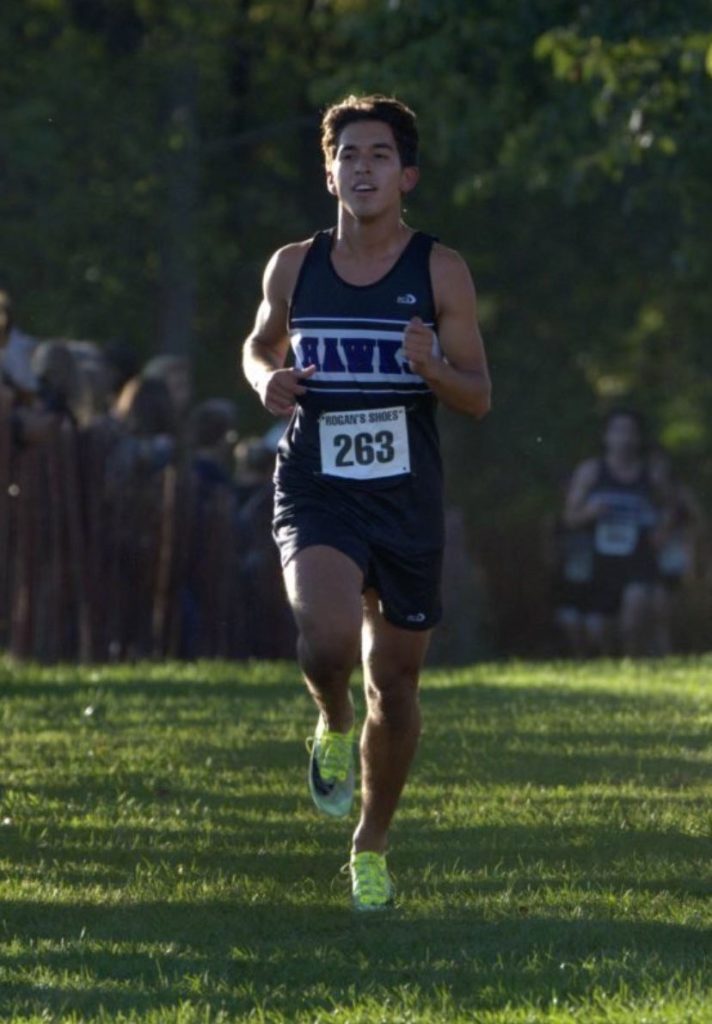 "Maybe like that whole entire month leading up to state, kind of starting around like now, I started having Achilles tendon issues and my knee was messed up," he said. "Basically, that whole month leading up to state, I just wasn't really in my best shape.
"I didn't perform very well."
Indeed, that's where Strichartz's self-motivation and dogged determination can actually work against him in cross country. It's great to push yourself, but you also have to listen to coaches who know how to train athletes.
In simple terms, Strichartz is learning to pace himself.
"Last year, he took it on his own to do kind of a hard workout," Indian Trail cross country coach Brian Vanderhoef said. "It kind of really sort of hurt his legs, to be honest with you. He has come a long way — and we're still working on him — but he has become more coachable over the last year-plus.
"Last year, he just thought every day needed to be the hardest day ever. He's gotten a lot better in that avenue, and we're really excited for him, and he has shown a great deal of promise. He is running great times, and he works really hard at practice."
Strichartz, who said he currently runs about five miles every day, has used last season as a learning experience in terms of how to take care of his body during the season.
"Learning about optimal recovery and making sure I don't push myself too hard sometimes — like on the recovery runs, you're supposed to take them easy, but sometimes just by nature, runners in general, we like to go fast," he said.
"It might not always be the best thing from an injury standpoint."
Strichartz's progress has definitely been reflected in his times this season. On Sept. 24, he set the Indian Trail 5-kilometer school record of 15:50.8 in the Midwest Invite at Blackhawk Golf Course in Janesville, which bested his personal-best time, set in the same meet last season, by a whopping 40 seconds.
"I set the school record, which was a big goal of mine," Strichartz said. "I was really happy for that to have happened."
Strichartz and the Hawks competed in an invite at McCarty Park in West Allis on Thursday. The Southeast Conference Meet is scheduled for next week Saturday, Oct. 15, at Grant Park in South Milwaukee, followed by a WIAA sectional on Oct. 22 at UW-Parkside and then the WIAA State Meet on Oct. 29 at Ridges Golf Course in Wisconsin Rapids.
Strichartz's goal is certainly to reach the State Meet for a second time in two high school seasons, but this time to have a better showing than in his first experience.
There's no reason to think he won't accomplish that.
"I think if Remy can find a way to stay healthy and get on a training program that works for him, he really could do great things," Vanderhoef said. "You never want to look too far ahead — that could mean this year, but it also could be his junior and senior year that could really be special for him."
Big aspirations
Considering he schooled himself through eighth grade, it's no surprise to learn that Strichartz is an excellent student who participates in other activities at Indian Trail besides cross country and track.
He's a member of the club Latinos Unidos, which aims to mentor and assist Indian Trail students with academics and applying to colleges, as well as to serve the community. Strichartz also plays the piano and is a vice president of Indian Trail's DECA program, which helps prepare students for business, marketing and entrepreneurial endeavors. Strichartz's main responsibility in DECA is community service.
"Remy is multi-talented," said Vanderhoef, who also teaches Social Studies at Indian Trail. "He's dynamic in every aspect of being at Indian Trail. He's a regional DECA kid, he's fantastic at playing the piano, he's in accelerated math classes."
Strichartz has high academic aspirations for after high school. He said it would be "a dream come true" to get into Stanford University in California, where he said he has some family members that live nearby, and also said attending an Ivy League school is a possible goal.
After that, Strichartz said he would like to be an entrepreneur and start his own business, something that runs in his family already. His mom, Meryl Strichartz, is the owner of Kenosha's Lakeshore Pedal Tours and a board member of the Kenosha Community Sailing Center.
"Definitely, a lot of it comes from her, just watching her with all her endeavors and the different things she's doing," Remy said of inheriting that entrepreneurial gene from his mother.
"I look up to her."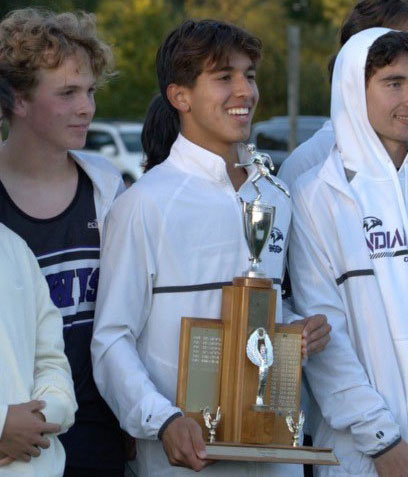 "5 Questions with" Remy Strichartz
Favorite food? "My favorite food is pesto pasta. My mom has always made it for me."
Favorite movie? "My favorite movie is 'Perks of Being A Wallflower.' What I like about it is it encourages inclusivity and accepting others."
Favorite musical artist? "I love Steve Lacy."
Favorite athlete? "My favorite athlete is Allyson Felix. She's one the most decorated female track athletes, and she does a lot of things for maternity rights."
Where do you see yourself in 5-10 years? "I'd definitely like to go to college and maybe start my own business and be entrepreneurial."