Hurricane Ian made landfall along the Southwest Florida coast last week as a powerful Category 4 storm. After inflicting significant damage on the coastal areas around Fort Myers and Naples, the powerful hurricane brought torrential rain, strong winds, and dangerous flooding to Central and North Florida, coastal Georgia and South Carolina, and inland areas of North Carolina and Virginia.
With a rising toll of more than 75 deaths and billions of dollars in damage across the entire Southeast, the full impact of Hurricane Ian will take months to assess. For now, anyone in the path of the storm still struggling to clean up and react is probably just living in the moment. For the rest of us, we can learn valuable lessons and be better prepared in the future.
CMIT Solutions has helped thousands of clients across North America weather the worst storms in the past, and our franchisees in Florida and the Southeast stand ready to respond in the wake of Hurricane Ian. Below are a few of the basic precautions we recommend before, during, and after a natural disaster.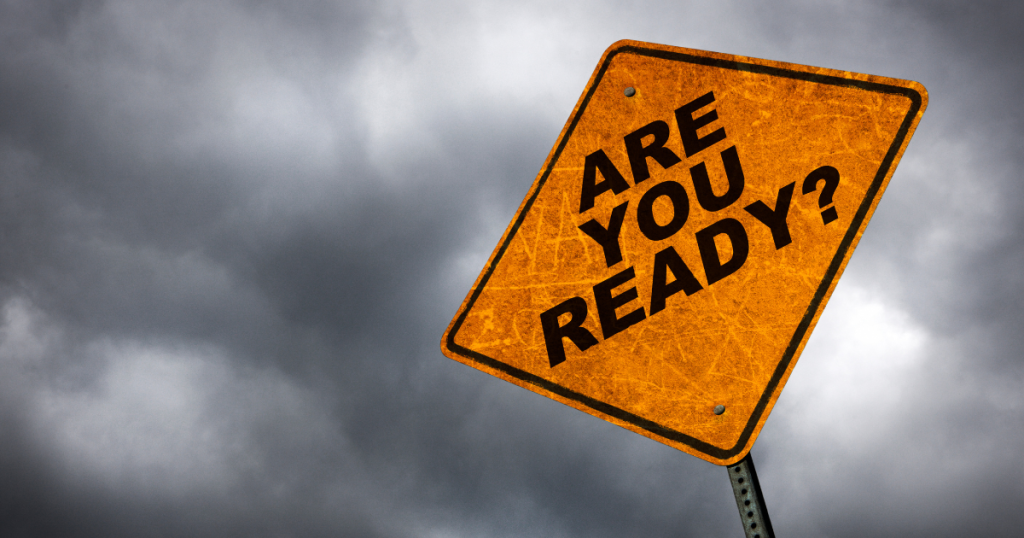 Before:
• Back up business data regularly, remotely, and redundantly. Don't wait until a hurricane, fire, or flood occurs to learn this most valuable of lessons: data should be backed up on-site and in the cloud so it's available to be restored in the wake of a disaster. CMIT Solutions subscribes to the 3-2-1 rule: three copies of data saved to two different types of media, with one copy saved in an off-site location.
• Check the status of UPS (uninterruptible power supply) batteries and surge protectors. These units can be a lifesaver during power outages, surges, and blackouts, keeping critical machines running even when electricity is disconnected and protecting them from unexpected jolts caused by a sudden loss or power restoration. (Hint: don't leave anything plugged directly into a wall outlet when the power goes off!)
• Power down, disconnect, and move PCs, servers, printers, and other equipment. If your office or home lies in a flood-prone area or is located near a body of water, move unplugged equipment to the highest, driest spot possible to try and protect it from floodwaters or heavy rain. Desktop computers, monitors, and telephones can be placed in industrial-strength trash bags for an extra layer of protection.
• Verify remote access protocols in advance. Once physical equipment has been secured, double-check the procedures that allow for remote access so you can try to sustain normal operations. In many cases, the businesses that bounce back from a natural disaster are those that have a plan in place to keep working as needed.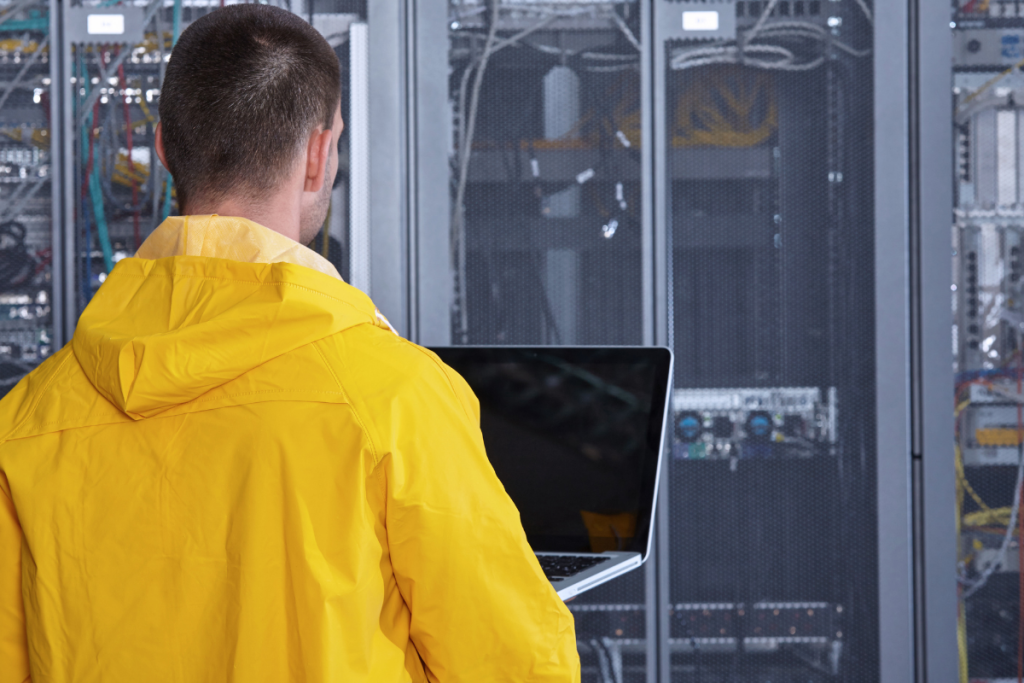 During:
• Maintain communications with colleagues and staff. This human element of disaster response can't be planned perfectly. Everyone responds differently to the stress, anxiety, and fear of traumatic events — and weather is incredibly unpredictable. As Hurricane Ian demonstrated, the track and path of storms can change at the last minute, and a mere matter of miles can separate catastrophic damage from relatively untouched areas. As long as you and your employees know how to stay in touch during a disaster, you can weather any storm.
• Be careful with candles, open flames, propane tanks, and generators. Several deaths attributed to Hurricane Ian resulted from carbon monoxide poisoning, which occurs when generators are used in poorly ventilated areas, and fires started by open flames or poorly secured propane tanks. Use a flashlight or LED lantern indoors, and always make sure generators are run at least 20 feet away from any part of your house.
• Stay sheltered until the threat has passed. Many injuries and deaths are caused when curiosity seekers leave the safety of their homes and run into dangerous floodwaters or downed power lines. If you're in a safe location during a hurricane or other disaster, stay there until local authorities say it's OK to safely venture out. Resist the urge to check on your office one last time, especially if weather conditions are deteriorating. Stay in touch with family, friends, and colleagues as much as you can, especially if power and cell phone service remain reliable.
After:
• Meticulously document any damage to your home, office, and equipment. This step can feel overwhelming in the wake of a disaster, but most insurance policies require this level of documentation. Take photos and detailed notes as soon as possible so that insurance claims can be filed expeditiously. Note the specific type of damage to any equipment, as many business insurance policies only cover wind damage, not flood damage. Read between the lines of your policy — and if it doesn't seem adequate, look into supplementary coverage to cover you in the future.
• Use caution with visibly wet or moisture-affected equipment. Once you're ready to clean up, immediately discard any porous materials that may have been impacted by water to eliminate the threat of mold. If any electrical devices, computers, or data drives have been submerged or exposed to the elements, do not turn them on — this can exacerbate the damage and render your data unrecoverable.
• Set your disaster recovery and business continuity plan into motion. If your office or home isn't damaged after a storm, or your company emerges otherwise unscathed from a disaster, don't hesitate to get back to normal day-to-day business. Once conditions are safe, recover data and restart undamaged equipment to resume operations. This can help your company beat the odds and bounce back from a natural disaster.
With more than 225 offices across North America, CMIT Solutions has experience dealing with every type of disaster. We can assess damage, recover data, and help your business bounce back as quickly as possible. We can review equipment, run regular tests, and suggest smart plans for long-term replacements. We can provide the support your business needs so you have reliable, energy-efficient, and cost-saving disaster preparedness tools at your disposal.
If you are prepared for the next disaster with recovery and business continuity plans in place, contact CMIT Solutions today.