Kenosha native Ilena Conforti had an interesting visitor at her northside residence Saturday (Oct. 1) morning.
"I told my husband (Frank), 'You're not going to believe this. Look at what was just in our front yard.'" Conforti said.
Conforti said she received several photos from her neighbor Sally Perez, who informed her that a large animal was in Conforti's yard around 8 a.m. Saturday.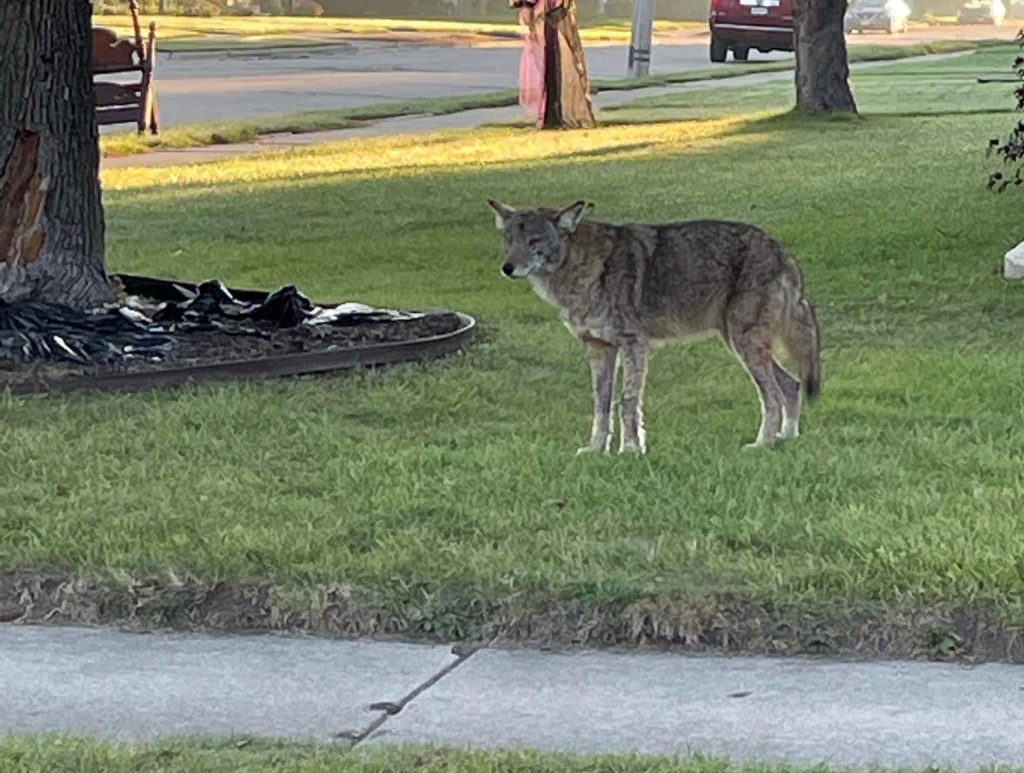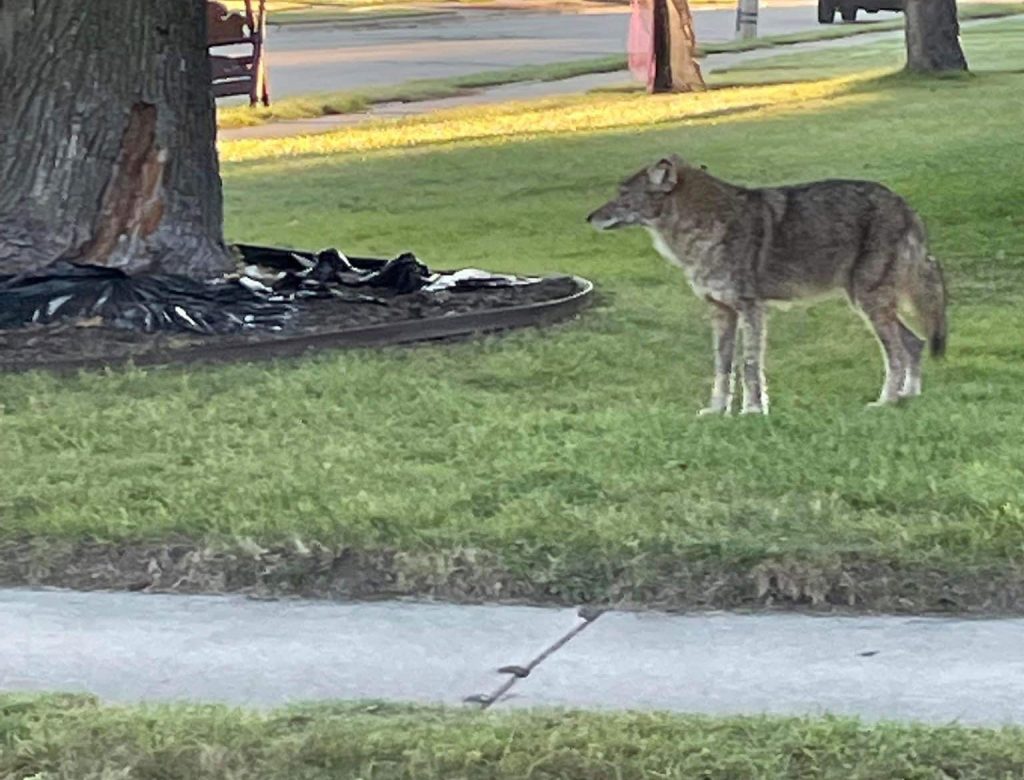 The large animal is believed to be a "lone coyote" roaming Kenosha's northeast side, according to the Kenosha Police Department. Kenosha Police are issuing a public service announcement to alert the community of the animal's presence, according to Lt. Joseph Nosalik.
Coyotes are typically most active during mating season (December through February) or when their juveniles are dispersing from family groups in the fall (September through November).
Numerous recent sightings have been reported near Harvey Elementary School, Petzke Park, Poerio Park, Allendale and other urban areas.
"I don't have any pets, but I have two little (children)," Conforti said. "And we're always outside playing."
Kenosha native Ben Counterman said he spots coyotes frequently by St. George Cemetery, 2901 Sheridan Road. Counterman said the coyote photographed is "nice size" and "in rough shape." It appears to have mange, a skin disease caused by parasitic mites that can be communicable to humans. "The eyes looks like it has the start of mange," Counterman said. "The back legs has it, too."
Coyotes are typically heard (not seen) and easily identifiable based on their distinctive barks, yips and howls. They eat a large number of rodents, insects, rabbits and vegetation and have been known to attack small, domesticated animals such as cats and dogs.
Local residents are asked to never leave food or animals outside at night, remove ripe fruits and vegetables from gardens, pick up animal waste and secure garbage on the property.
Coyotes are naturally wary of people. Animal experts remind local residents to never approach or run from a coyote.